I'm making a cabinet for my brother that is going to have a part of the cabinet with 9 drawers (3x3). When I made the drawer components I made them slightly taller than needed and figured I would trim all the components at the end before gluing. Well, as the title says, I glued the drawers last night and now I need to shave about 1/16 to 1/8 off the top of each drawer. Ugh!
Anyway, they are simple drawers with the top edge at the same level on all four sides. The fronts are wider than the drawer box (and longer on the bottom to cover the shelf they will rest on when assembled in the cabinet) which means they won't lay flat on the table when cutting the sides if I use the table saw (It will still be perpendicular to the saw blade, but wouldn't lay flat on the table). My initial though was to bury the blade into a sacrificial fence and cut all four sides of the drawer on the table saw. The cut will be less than the thickness of the saw blade so there won't be any off-cut to worry about.
If you wanted to trim just a little off the top of 9 drawer and wanted a clean cut, how would you do it?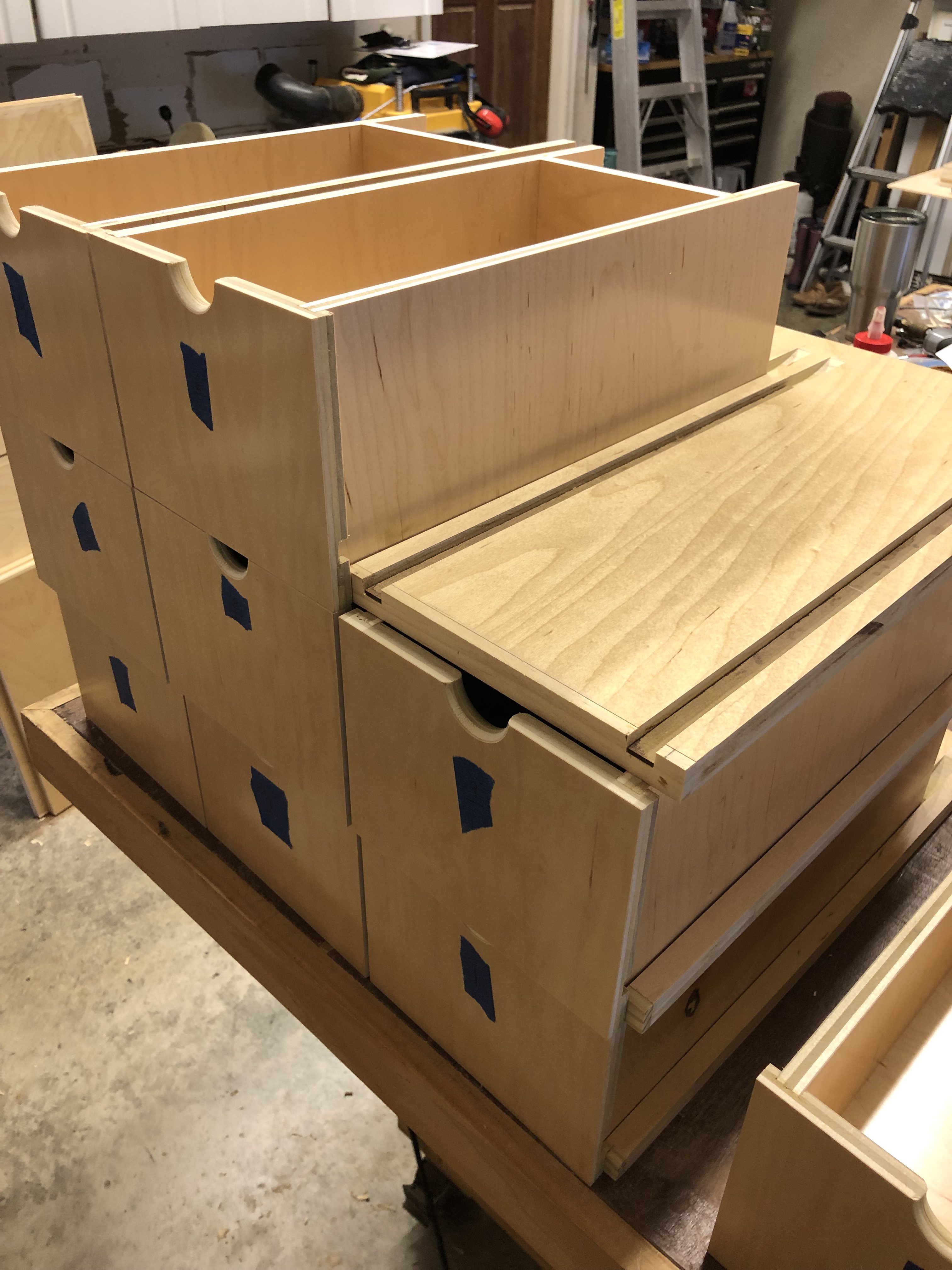 Last edited: