Man with many vises
User
Back in 2015 I made a folding portable workbench to use at workshops and woodworking demonstrations. That thread is
https://ncwoodworker.net/forums/ind...ench-from-ryobi-quickstand.56714/#post-521712
but the photos have gotten lost.
As I'm getting closer to my "expiration date", the 52 pound weight of the bench is a bit much for me to lug around now. I would like sell this bench to someone who needs a really sturdy folding workbench and build myself a replacement bench that weighs less. This may be just the right bench for you if do woodworking demonstrations or if you have no place for a permanent bench in your apartment or small shop.
The dimensions of the bench top are 30" wide by 16" deep. The front vise will hold a 23" wide board. Bench top height is 34-3/4". One leg has an adjusting screw for uneven floors.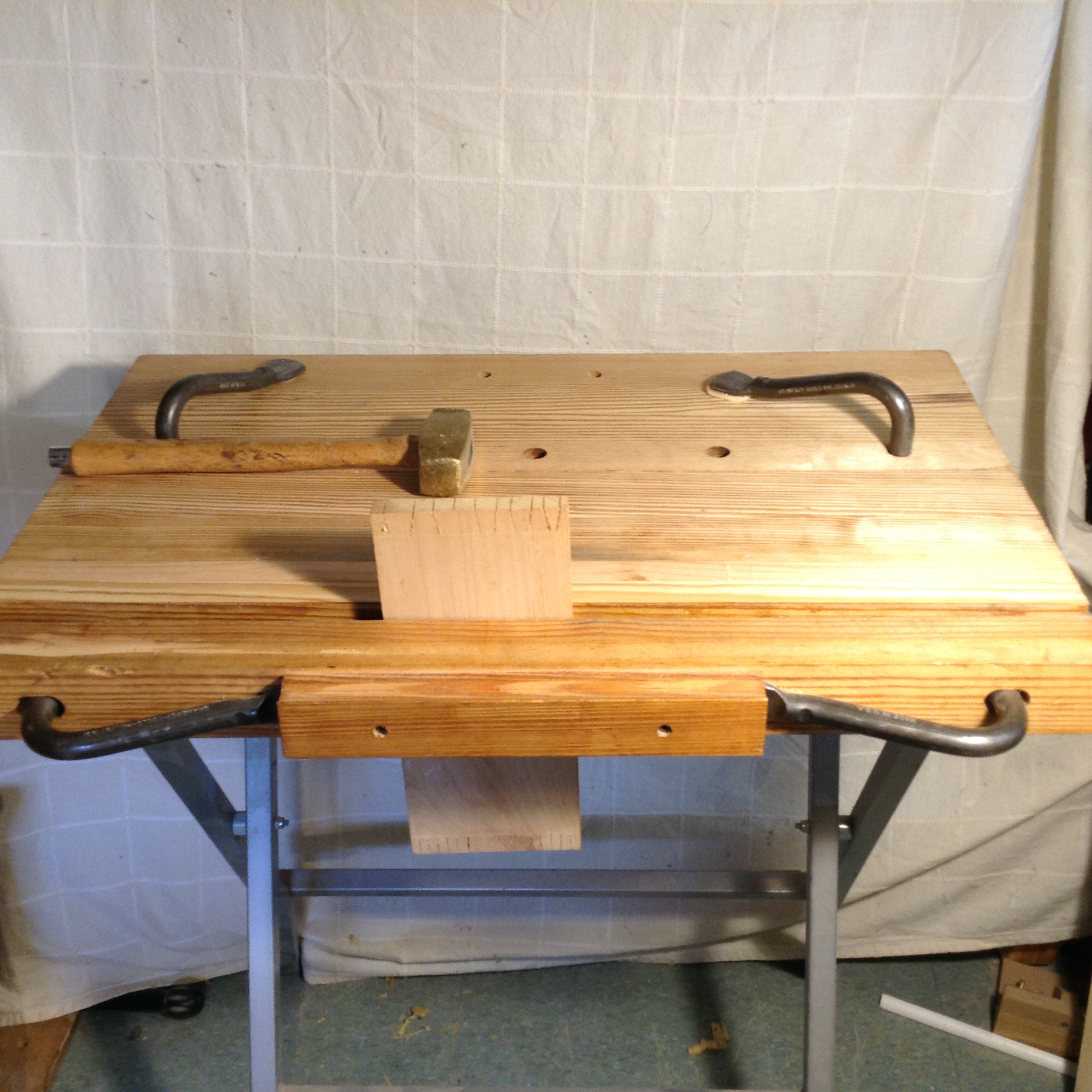 The photo below shows the removable high vise accessory which attaches via t-track. The included brass hammer is for setting the four holdfasts and also has a socket for bolting the halves of the bench top together.
The top of the high vise is 40" from the floor which is great for sawing and rasping. Maximum clamping thickness is 6" and both jaws are lined with "crubber" for a firm grip on your work.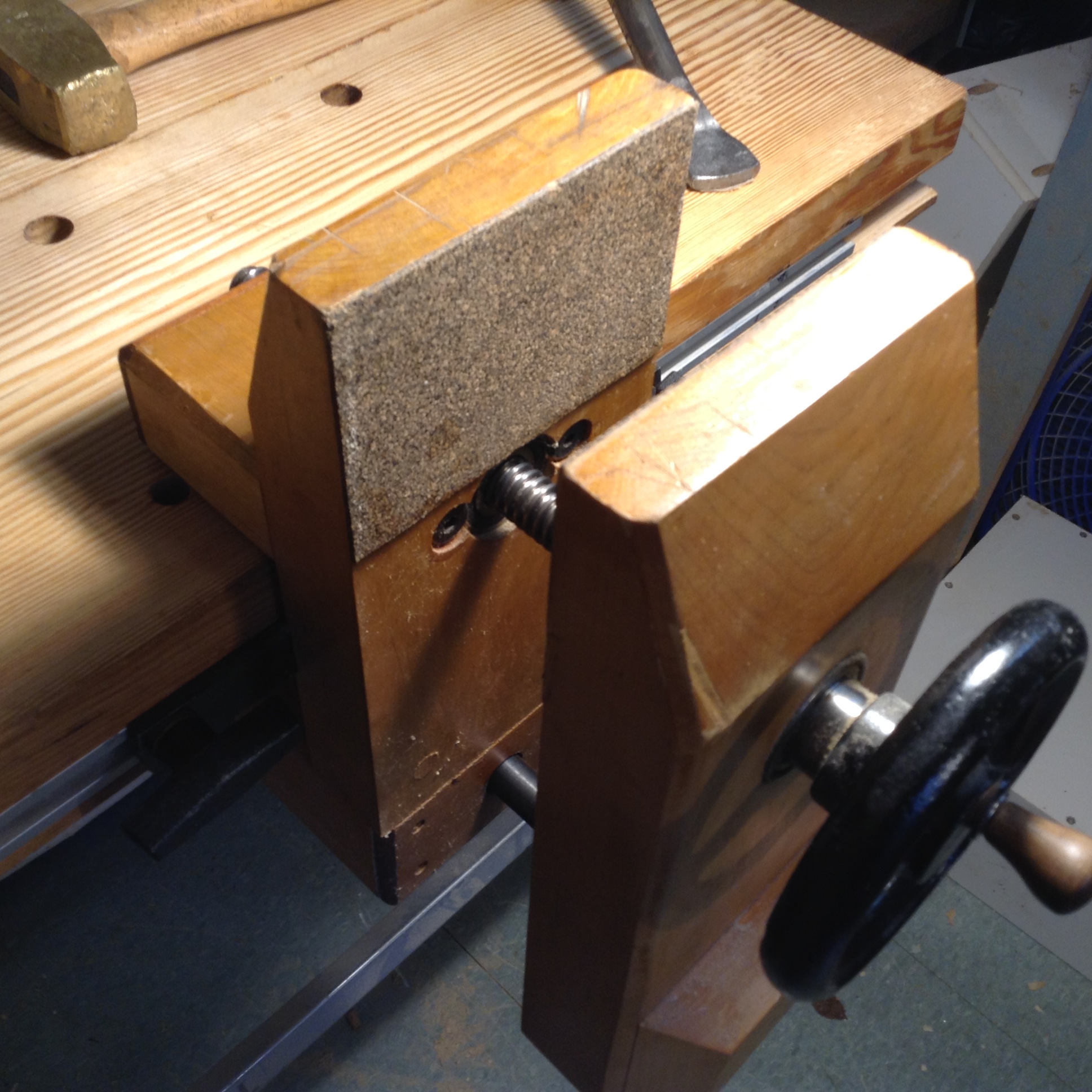 Asking $180.00 which is less than what the components cost. Location is Midtown Raleigh just off I440.