After twelve years at Tryon Palace I am leaving North Carolina at the end of the month for a new adventure in Knoxville, TN. I've been a part of NCWW since May 2015 when I discovered the group by accident while searching on-line for the answer to a question. I realized very quickly that I already knew of the group, as I had previously given a tour of my conservation lab to Joe Scharle, Ernie Miller and Allan of Little Washington. Certainly not as active as I could have been, I do have a lot of memories and lessons learned from this group for which I'm very thankful. Being the New Bern contingent I have organized several shop tours of both members and local artists. Below are a sampling of those memories: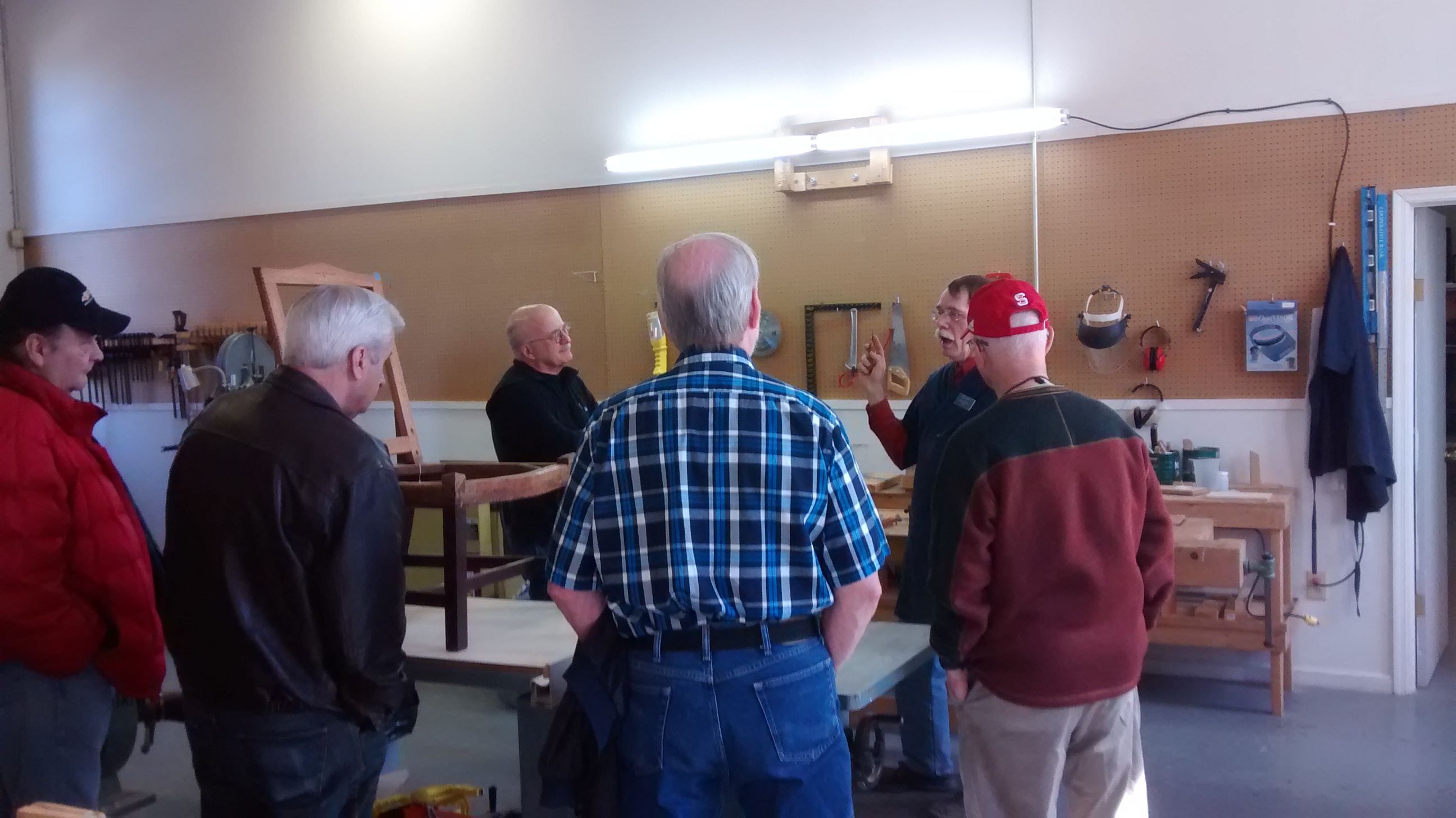 My volunteer Bill Witherup talking about tools used to build ten reproduction back stools at Tryon Palace conservation lab in early 2016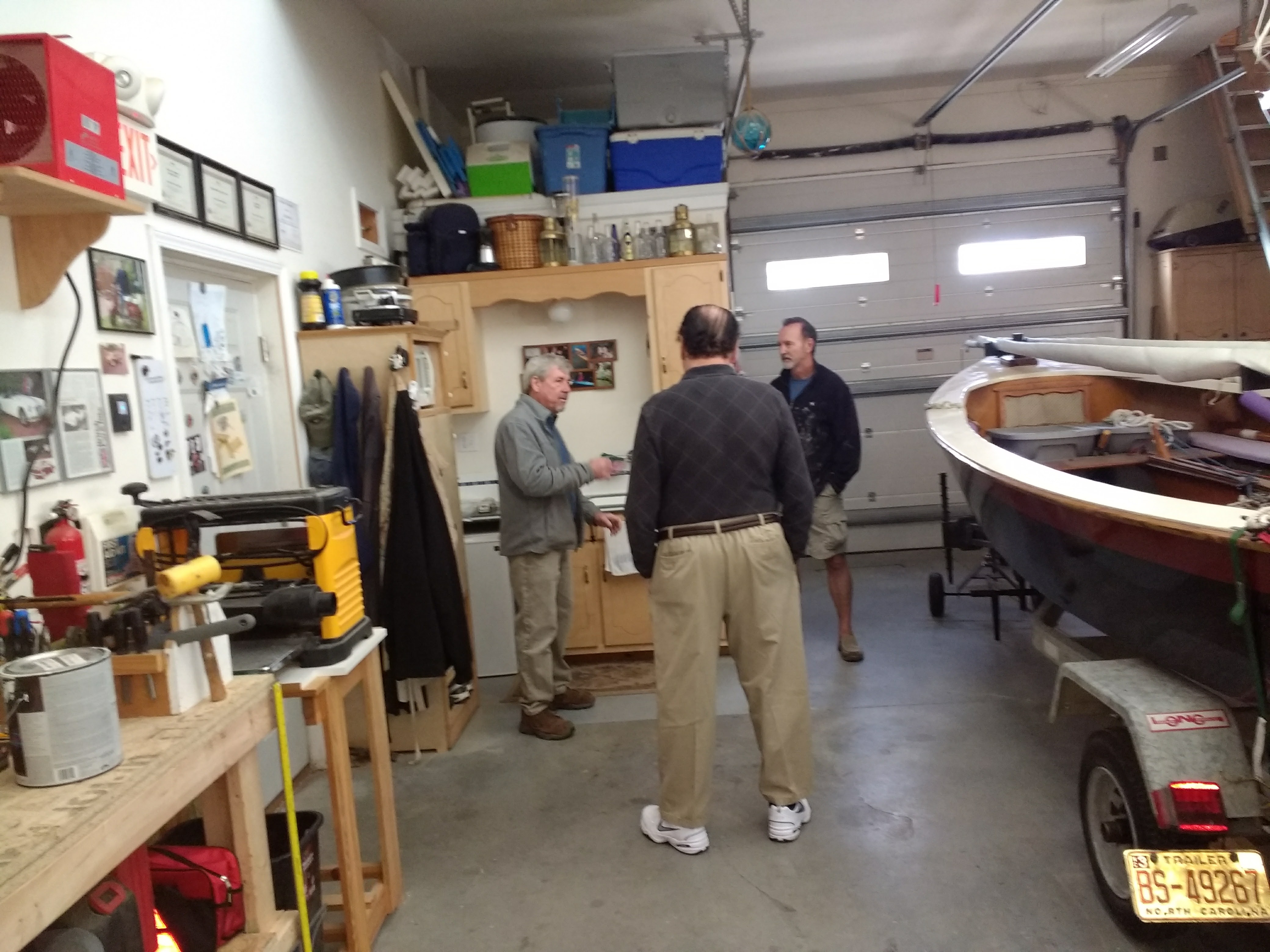 Visit to Jay Manning (right) studio. Jay is a well known New Bern artist specializing in sculpture, painting, boat building and woodworking. 2017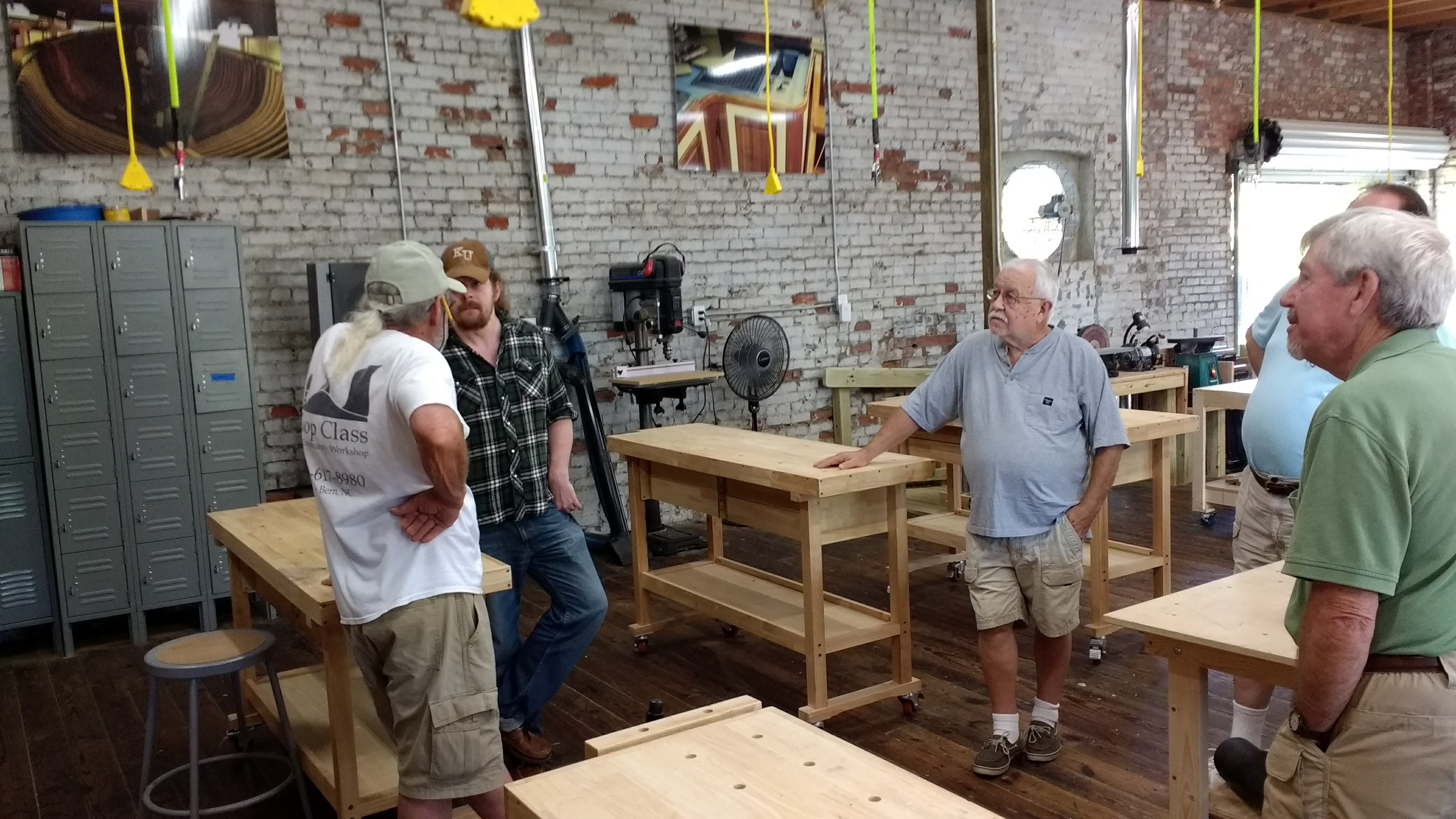 Visit to Shop Class owned by Mo Howland (right) with his instructor Joe Clay (left) Shop class opened in 2017 and Joe Scharle and I were at the opening (not this visit). Shop Class is a service that provides shop equipment and instruction on the same platform as having a membership at a gym. It easily survived through Covid and is still an active part of the community.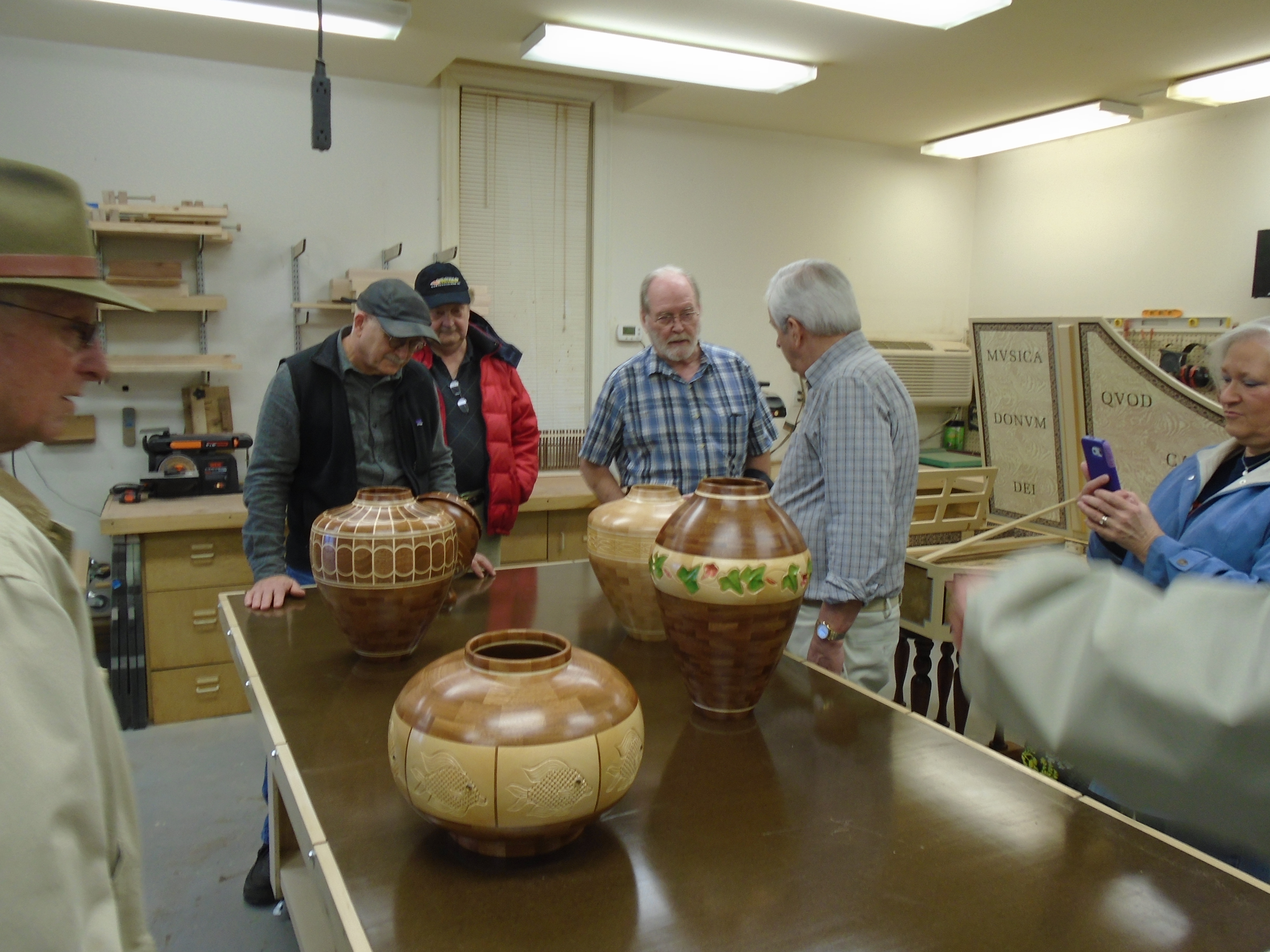 We visited Ernie Miller's shop several times over the years. This is the 2017 visit where we first met Dee2. You can see a harpsichord to the right but Charlie and Leon with their creations are most visible in this photo along with members Matt Zettel and Joe Scharle.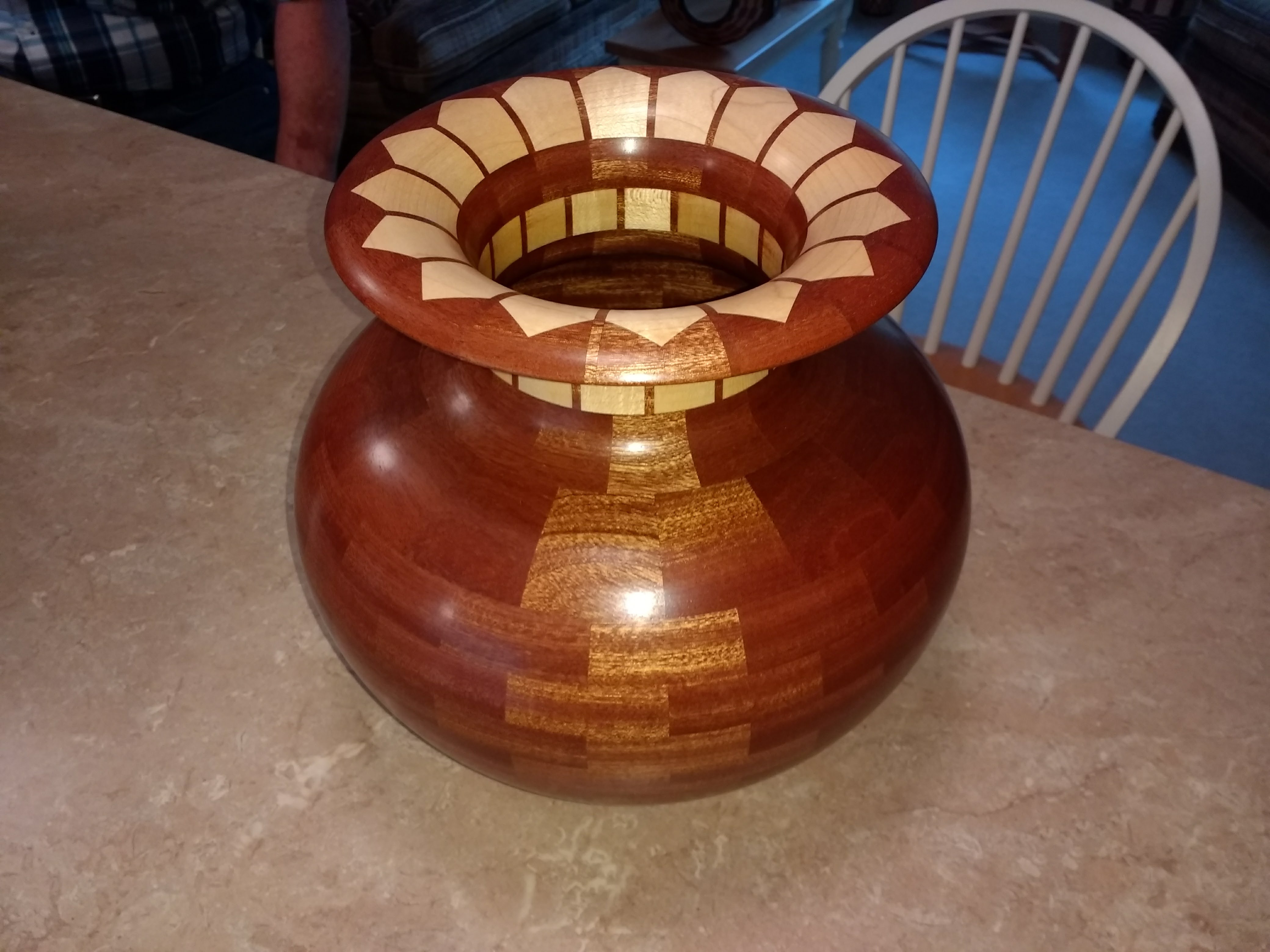 In Spring 2018 my wife and I attended the Spring Picnic at Jordan Lake and went to visit Charlie Stickney. He gave my wife this beautiful creation.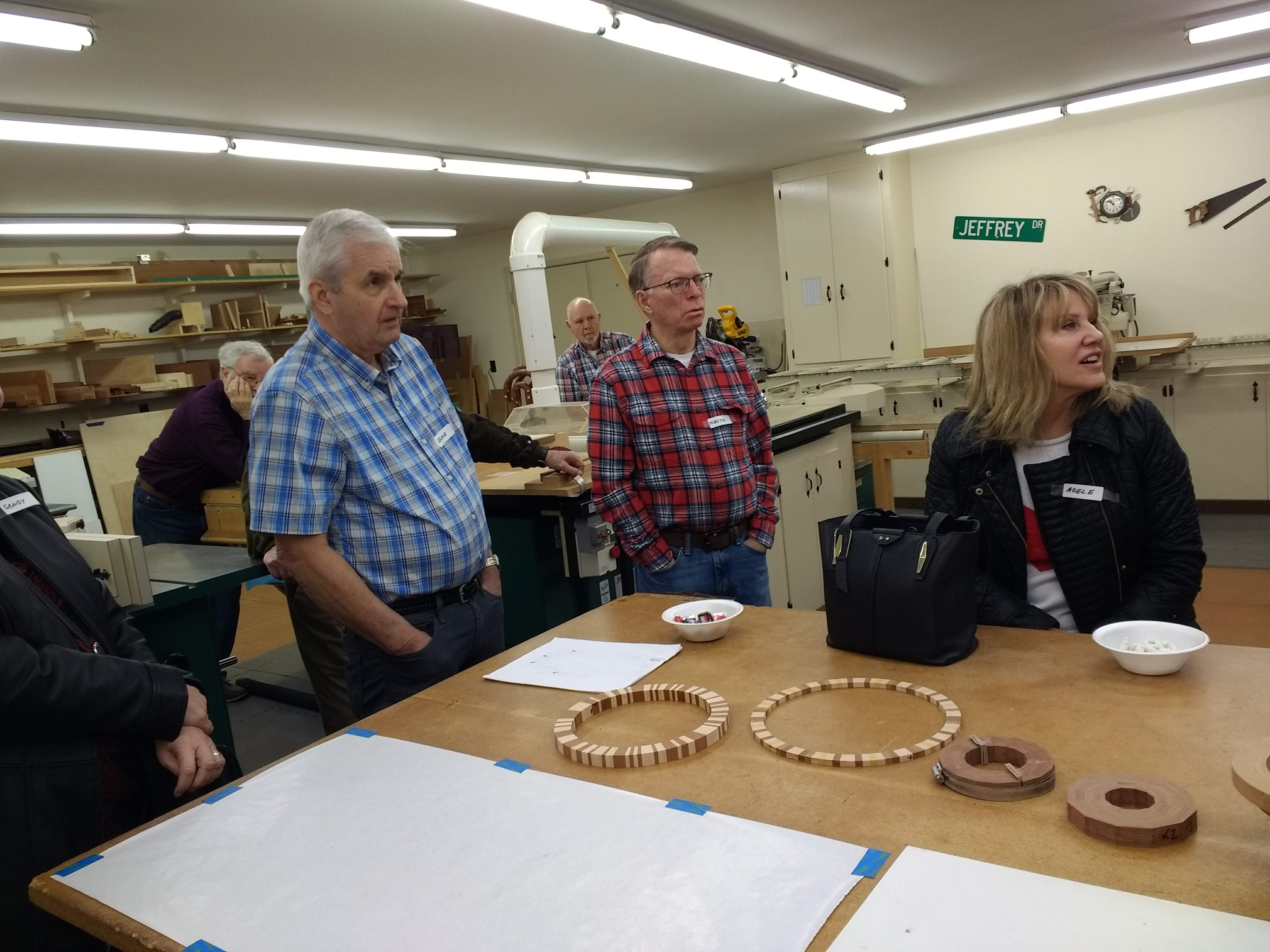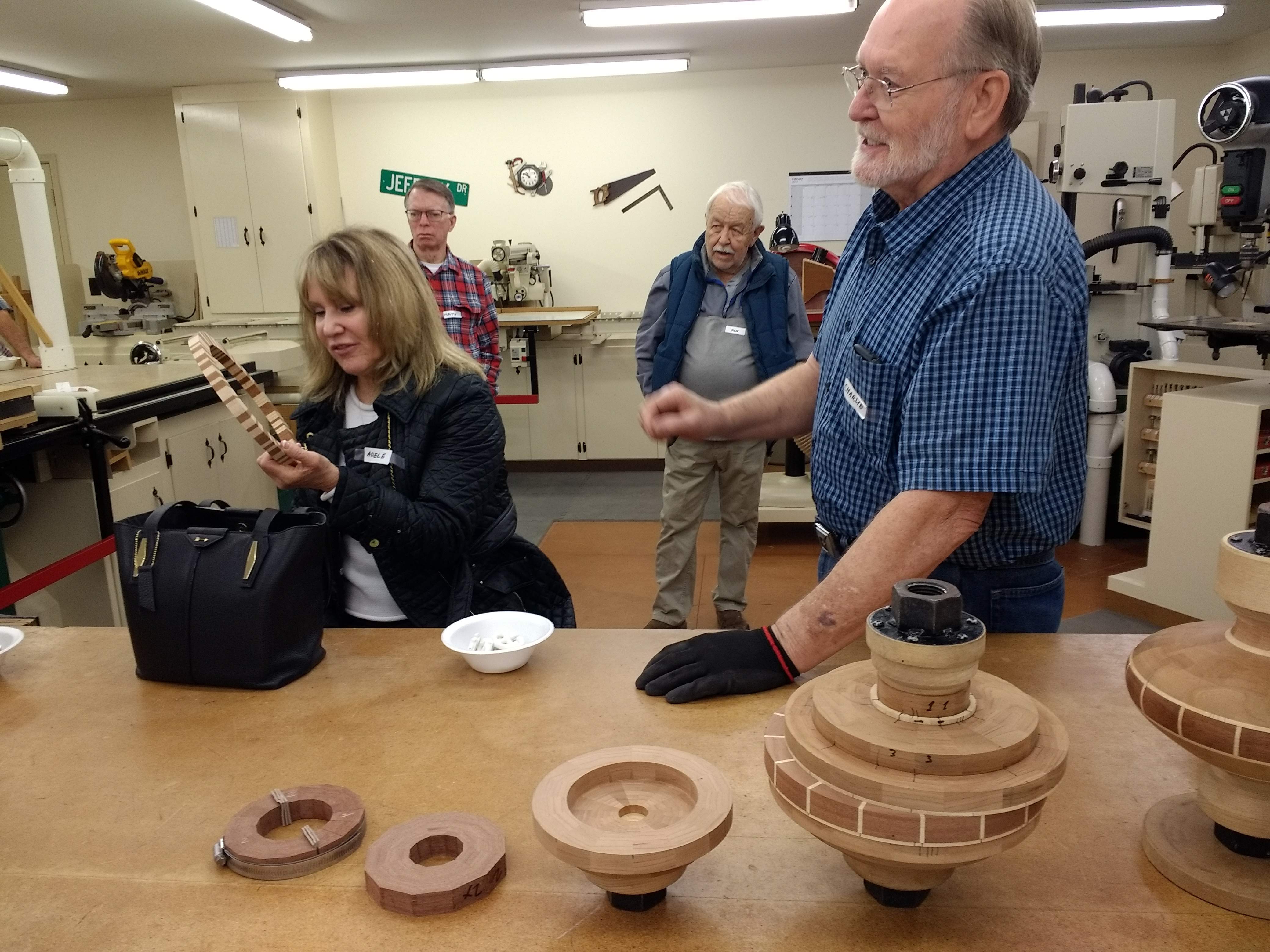 Shop tour in 2019 to Charlie's famous segmented turning factory. Many of you have seen this incredible process explained or taught during your time here.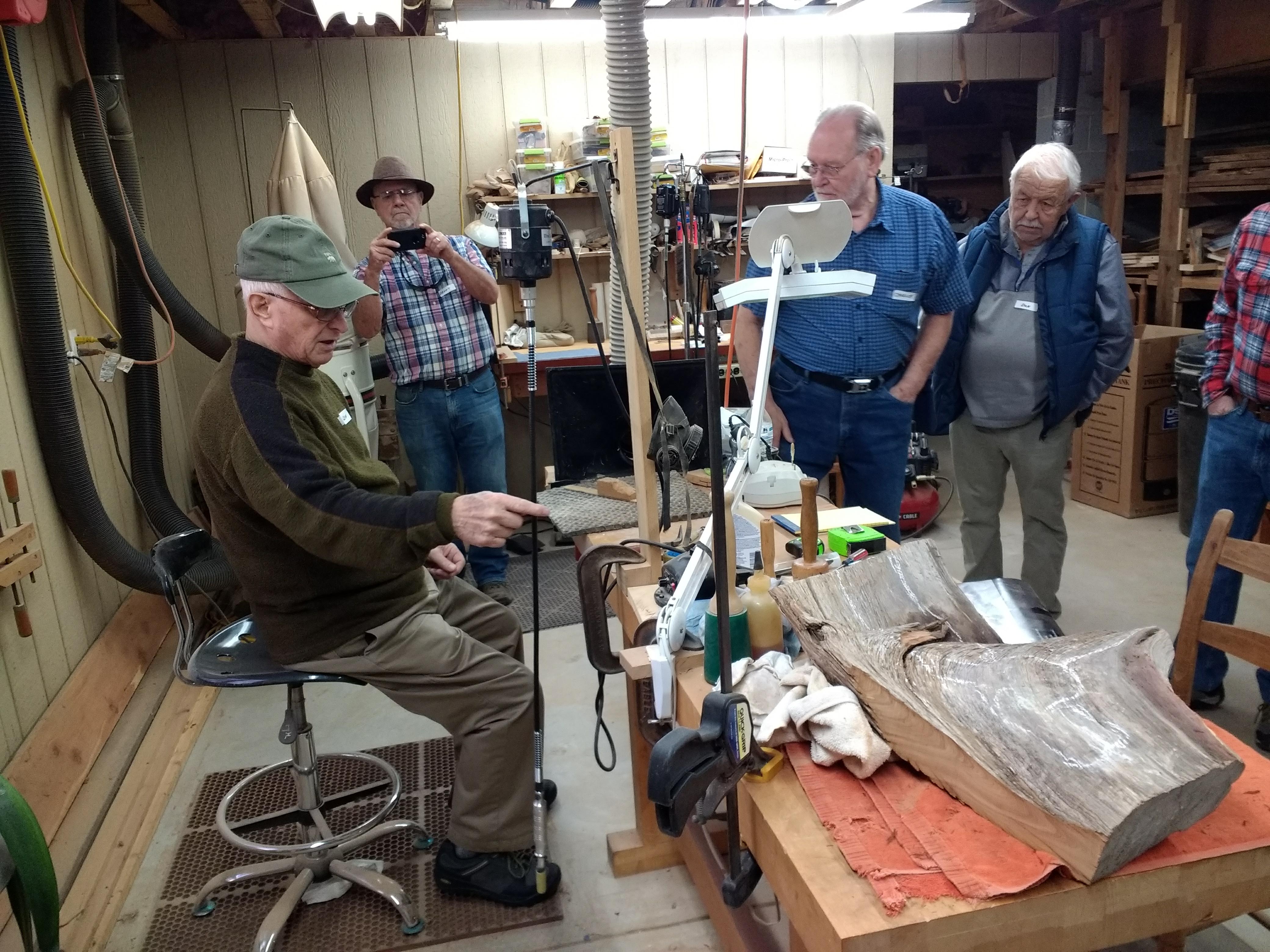 That same day we went to visit his friend Leon's shop where he demonstrated chip carving and showed us the INCREDIBLE carvings he had done. Prior to that we had only seen the carvings he had added to Charlie's turnings. Leon's carvings spoke for themselves in a class of their own.
There were two smaller shop visits to Richo Woodworking and Don Sargent's 3D printing shop. I have also made visits to other shops including Stuart Kent's original North Carolina Furniture School shop in Winterville when it was just starting out. We've had Cove City turner Joe Riggs at Tryon Palace for turning demonstrations during a summer of woodworking programs surrounding a chair exhibit. I have also scheduled the New Bern Lunch Bunches for the past several years. Tomorrow I attend the last one of my time here.
An incredible ride, belonging to the North Carolina Woodworkers Network. Thanks to all who have helped me out, that I have met along the way. I will still be around on the Richo Woodworking YouTube channel and on Instagram at @richo_ww and @richo_b_art.
Last edited: