Man with many vises
Corporate Member
This is the OE table lock on my pricey Nova drill press. Its limited leverage proved too hard for my aging hands to reliably lock the table.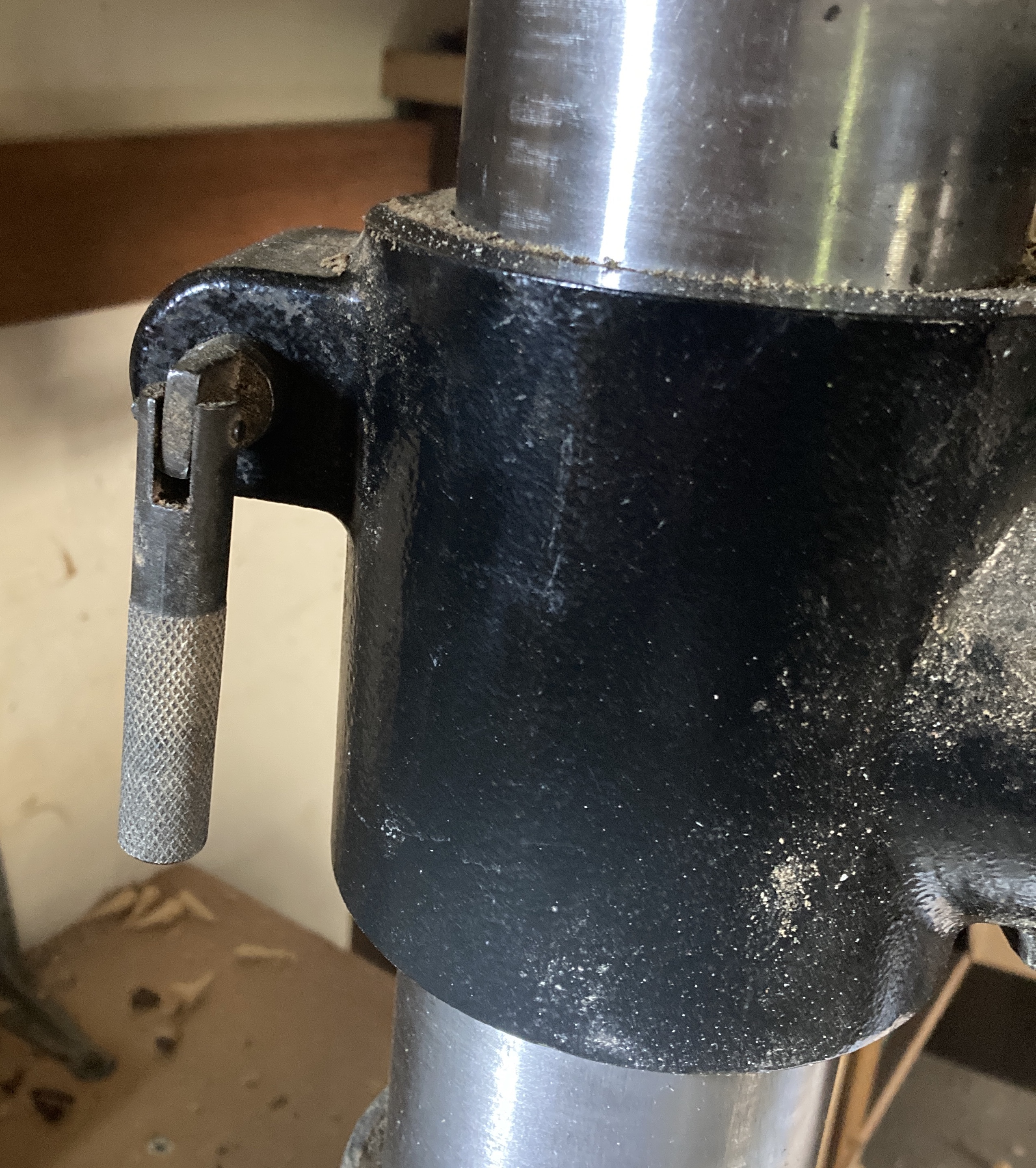 My first try was this wooden handwheel which did lock the table easily. However, it basically was only usable with my left hand from the front of the DP and it gave no hint when I forgot to tighten it.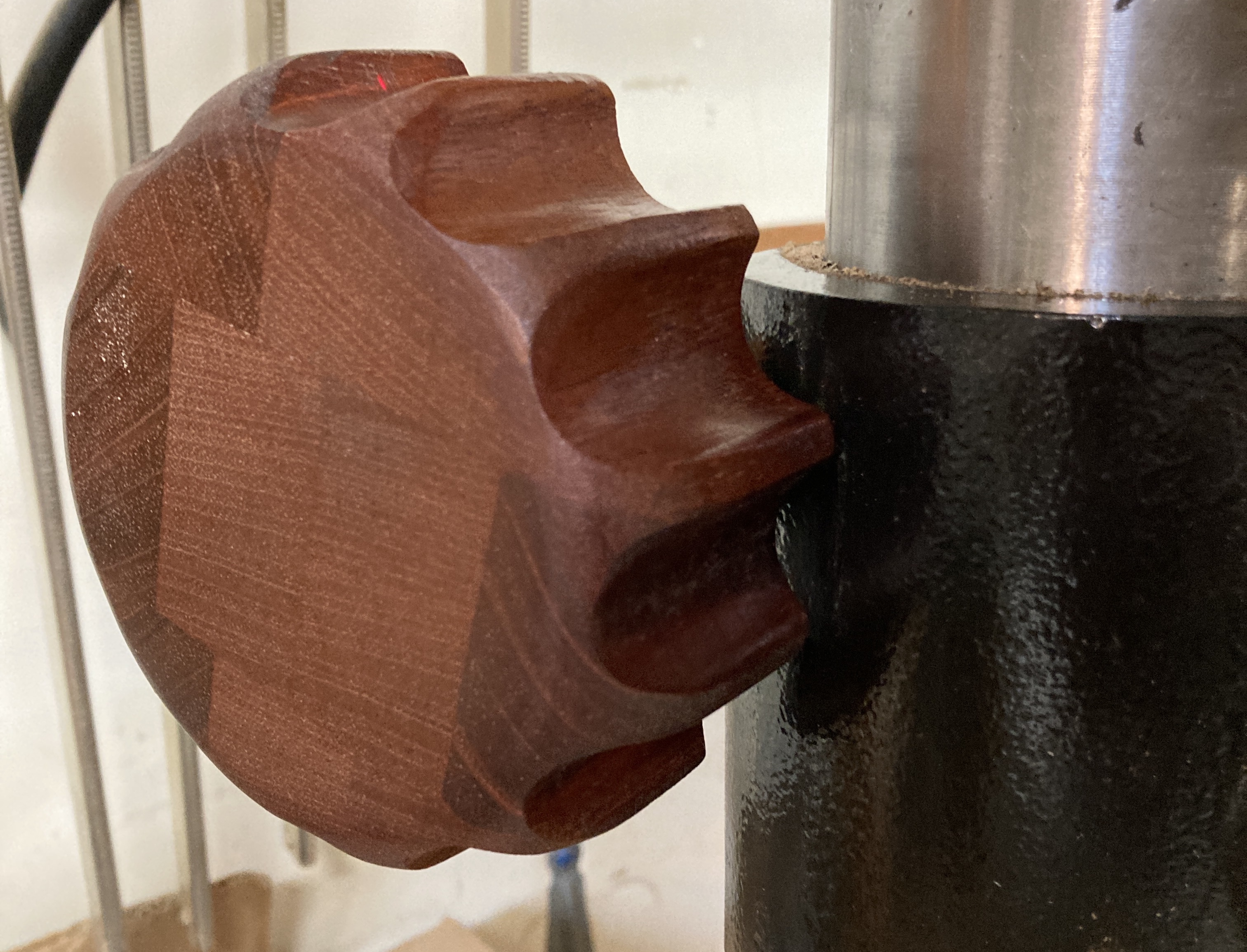 My latest try is this lever cam that I made:

The DP table is unlocked when the lever is horizontal. Just a few pounds of force on the handle in any direction will securely lock the table. Here I raised it upward: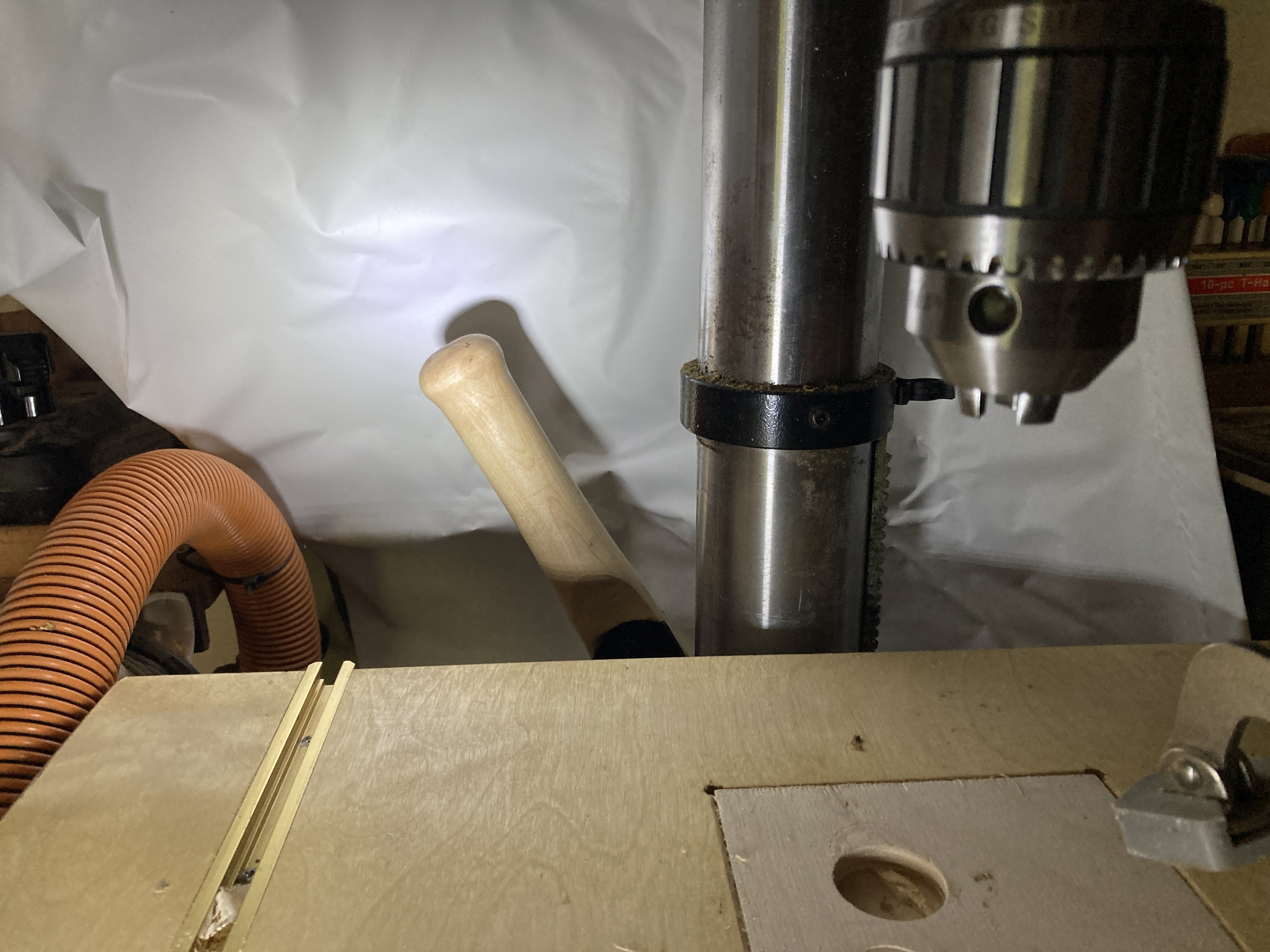 And at a glance I can tell if the table is locked.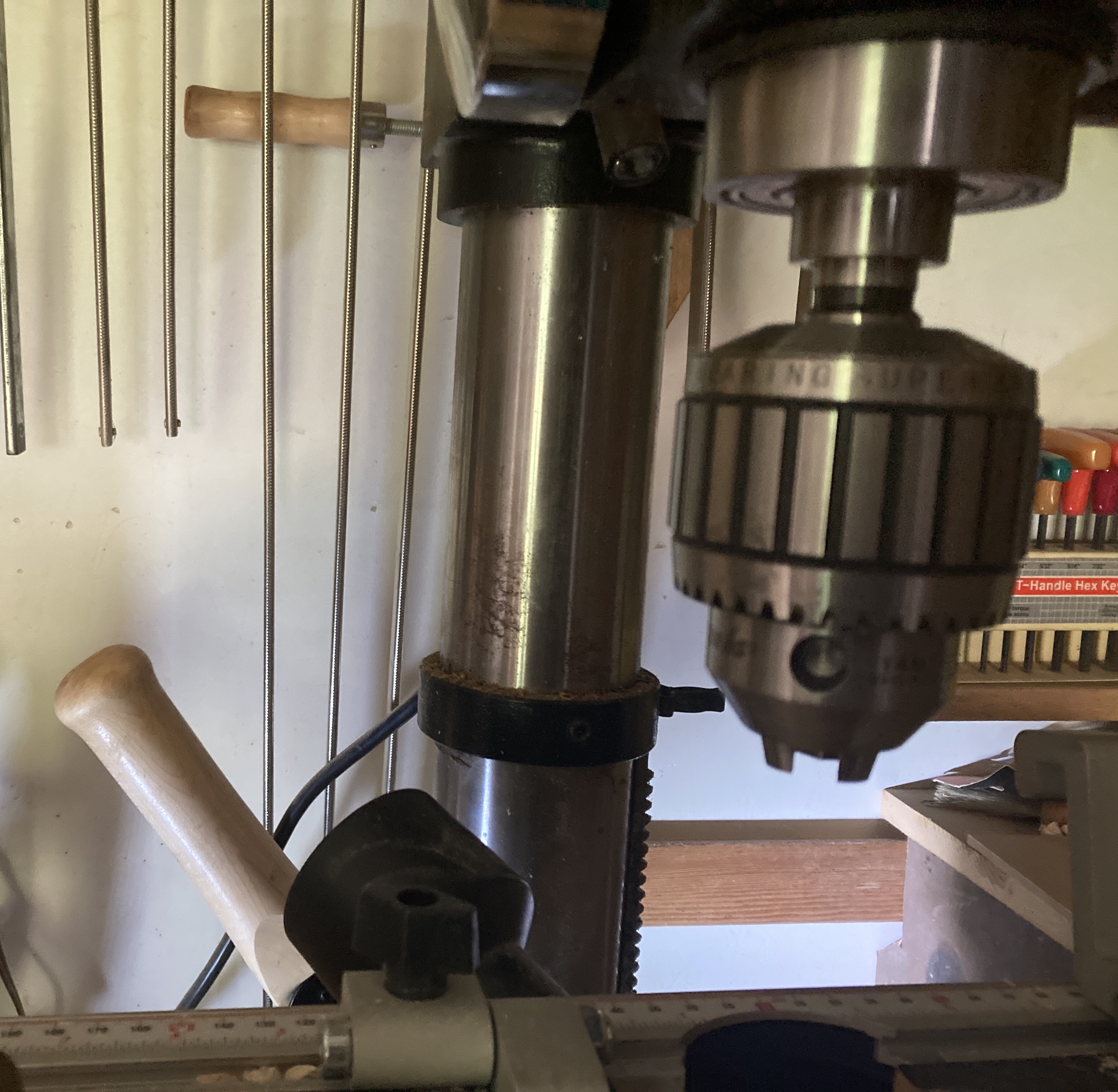 Construction began with this scrap of 1/8"x2" steel angle (I would have use Al but didn't have anything suitable).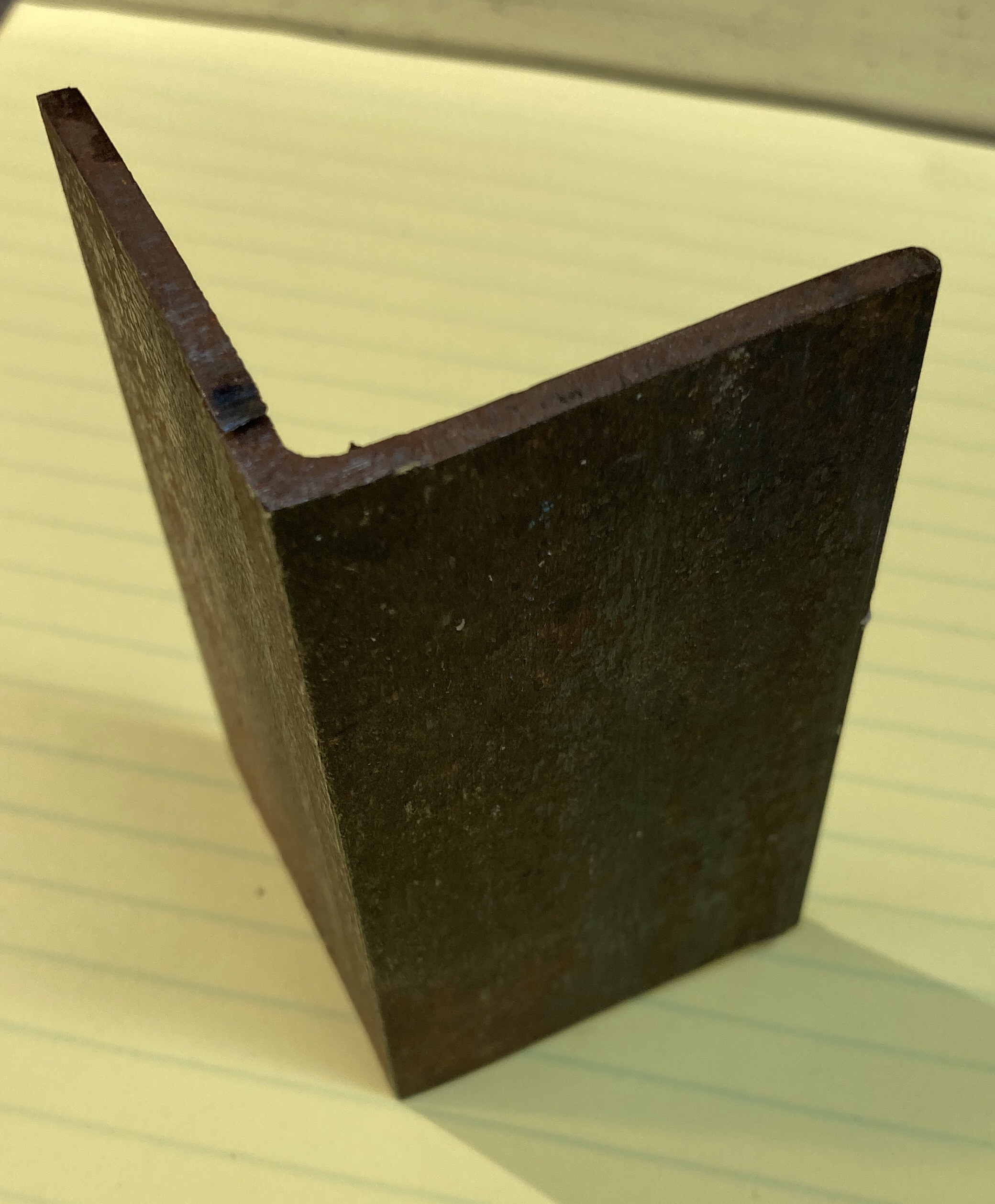 Sawn into two pieces with a Diablo steel cutting blade on my table saw.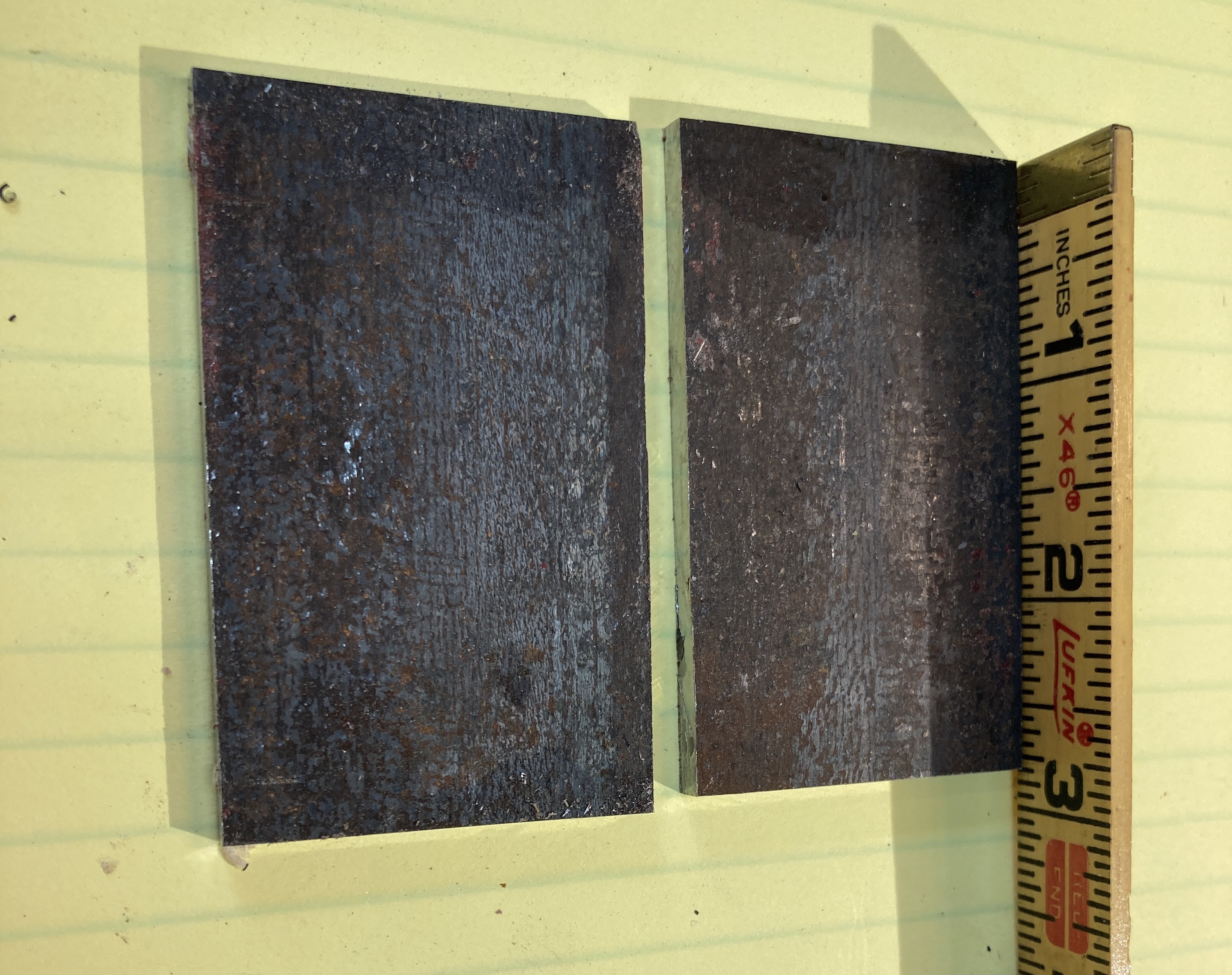 In this pattern, the rise of the two cam surfaces is 1/16". This dimension came from eyeball engineering and was spot on.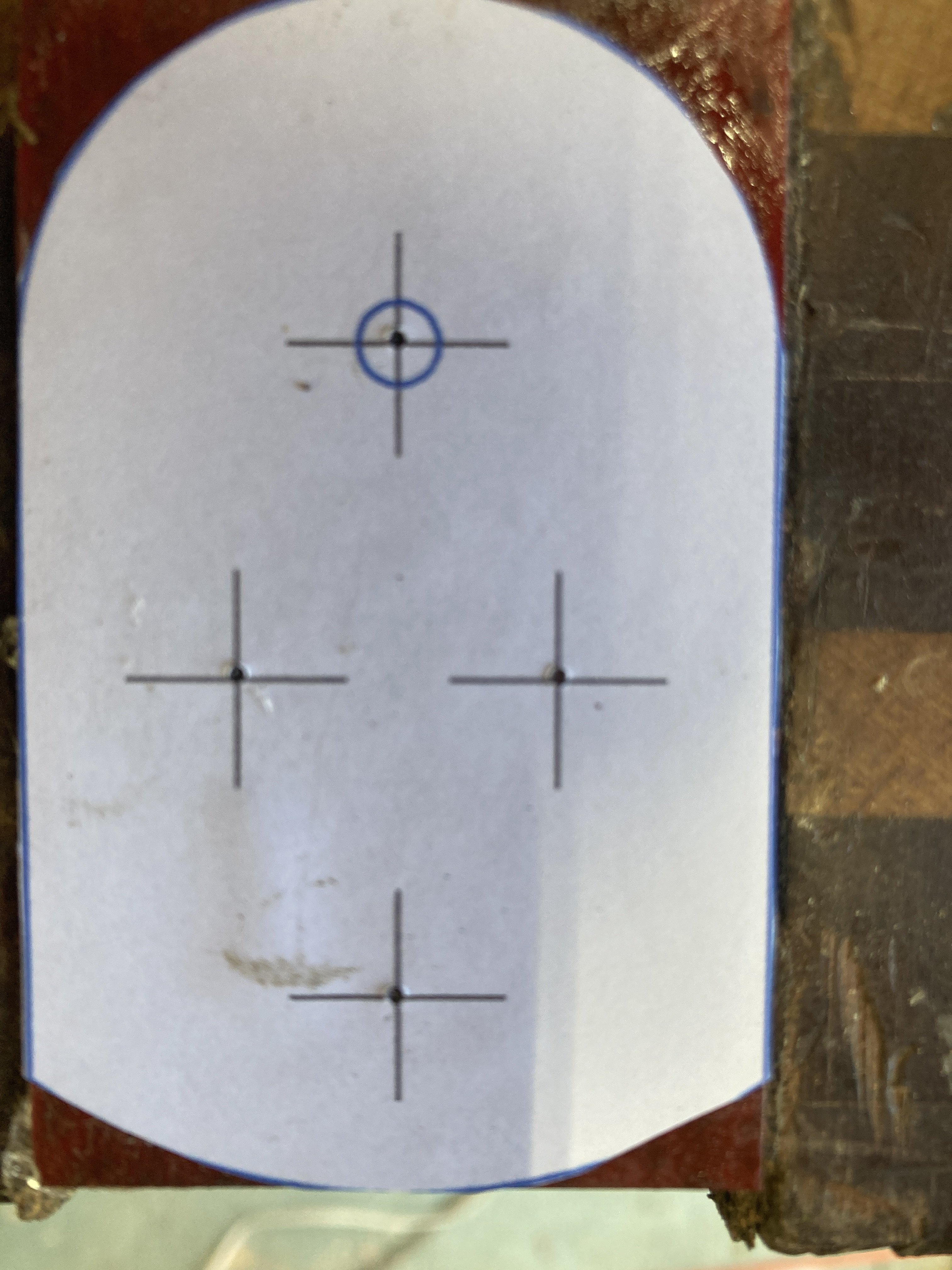 The pair were drilled together. I use an extra drill press (bought from
@Dreuxgrad
whilst he was in Durham) with a cross slide vise for metal work.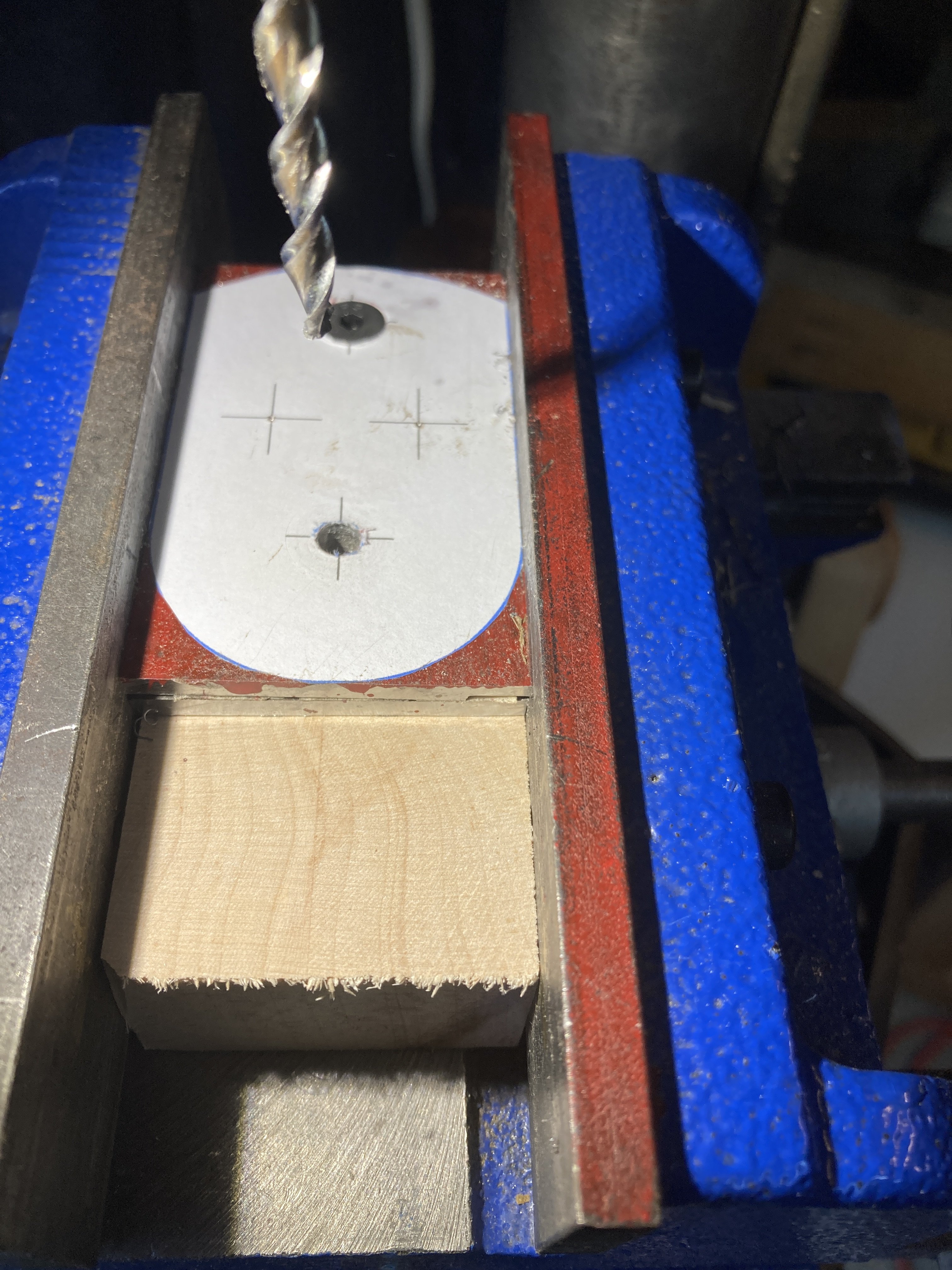 Final shaping done on a 1x30 using those excellent blue belts from Klingspor.
Trial assembly before handle was shaped. Pivot is a 3/16" spring pin and threads are a M-12 coarse thread bolt beheaded.