Not mine, etc.
Delta / Rockwell bandsaws (Sylva, NC)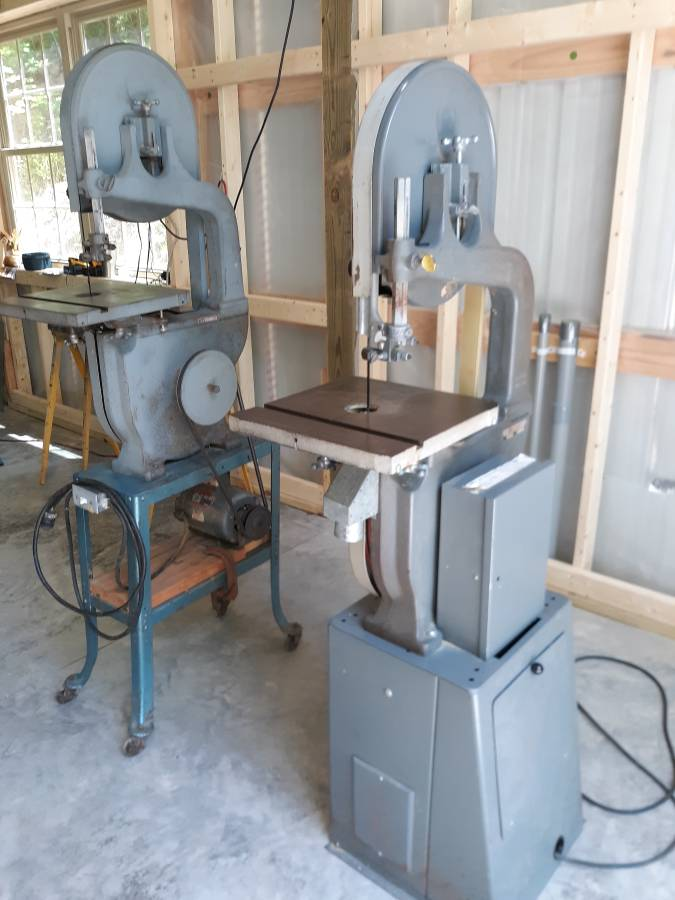 I have two 14" Bandsaws for sale. The older saw is a Delta/Milwaukee model believed to be a 1956 model with an open stand and a 1hp 115v Dayton motor. The other saw is a Rockwell model 28-200 with an enclosed stand having a 115/230v motor. Both saws are basically the same design/construction and are in good running condition. I have owned these saws for about 2 years. I planned to refurbish both but my plans changed now that I'm devoting all my time to building a workshop. I'm asking $250 for the old steel Delta model and $425 for the Rockwell model.
I'm guessing he has room for negotiation.