Jeremy
Staff member
Corporate Member
I set out to make a bed about 4.5 years ago after my wife asked for a simple headboard. I designed a bed in sketchup which took a while to do and started building it about 5 years ago. Then we moved and I built the new shop which really took a long time. My wife bought a headboard several years ago at this point and this work in progress has been sitting collecting dust.
Time for a course change (back to the original destination, haha). Headboard request --> bed design and build --> back to a simple headboard
Starting lumber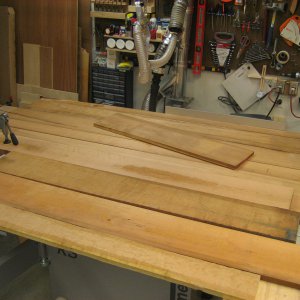 Marking out parts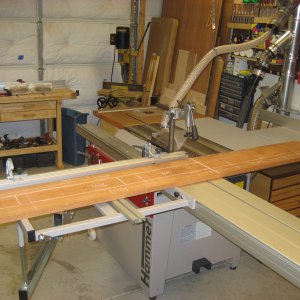 Rails and stiles on the router table using a shop made jig.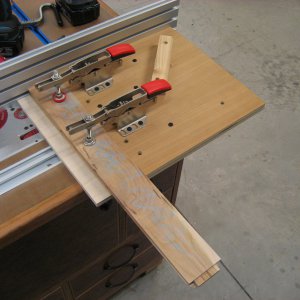 Have a frame. Just need panels.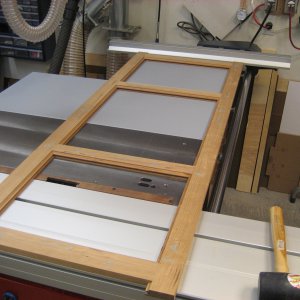 Tenons will be at the ends to attach to legs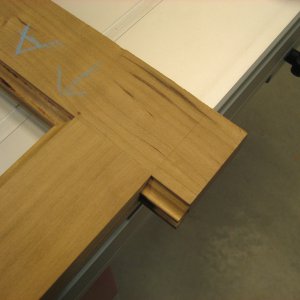 First panel in place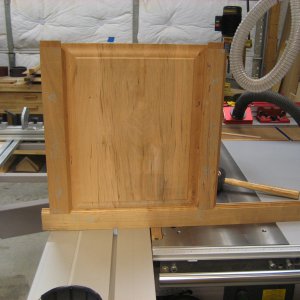 All 3 panels.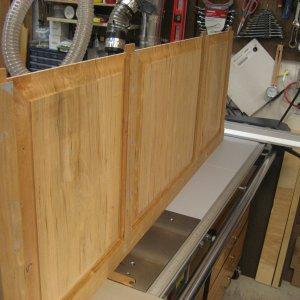 Stock for legs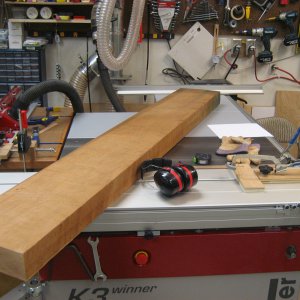 Ripped on the badsaw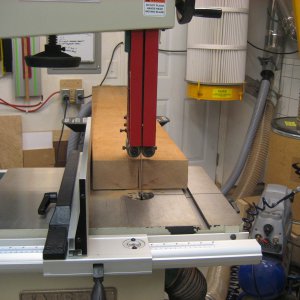 The rail and stile set allows for full size tenons which is nice. The tenons can be longer than the depth of the groove for the panels.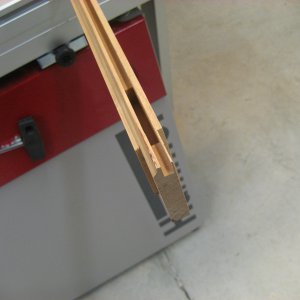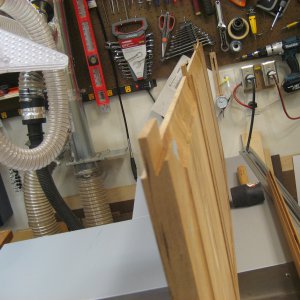 Mortises in the legs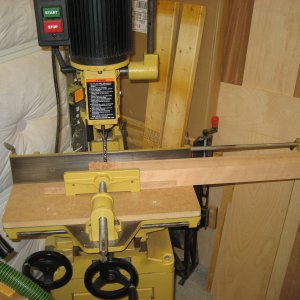 Tenons for the legs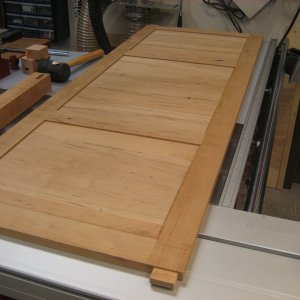 Getting some help putting on some oil. This was March 2016. Time flies.....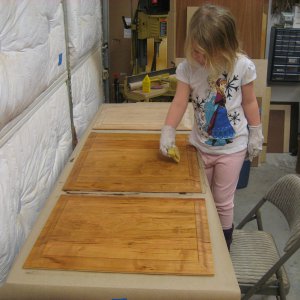 Panels in place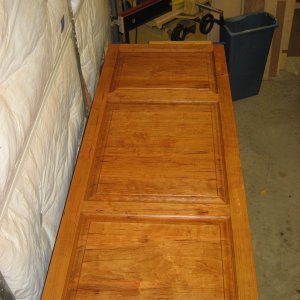 Top "cap"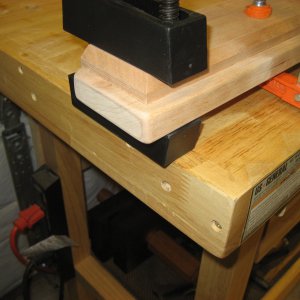 with oil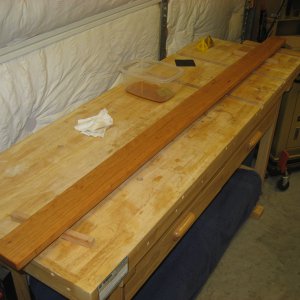 another pic of the top cap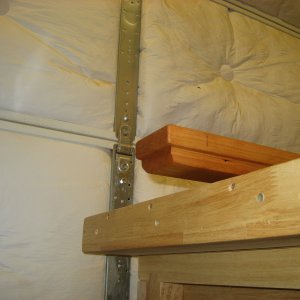 This is pretty much where progress stopped for several years.