Jeremy
Staff member
Corporate Member
I built a cherry bookcase for my niece. I had some pieces of cherry from another project that had a "mid project change of direction". The pieces were intended to be panels in a large frame and panel headboard for a bed. I figured I could make a bookcase with frame and panel sides. The entire piece is solid cherry except for the back which is cherry plywood. Here are some pics.
Wood for rails and stiles of bookcase sides.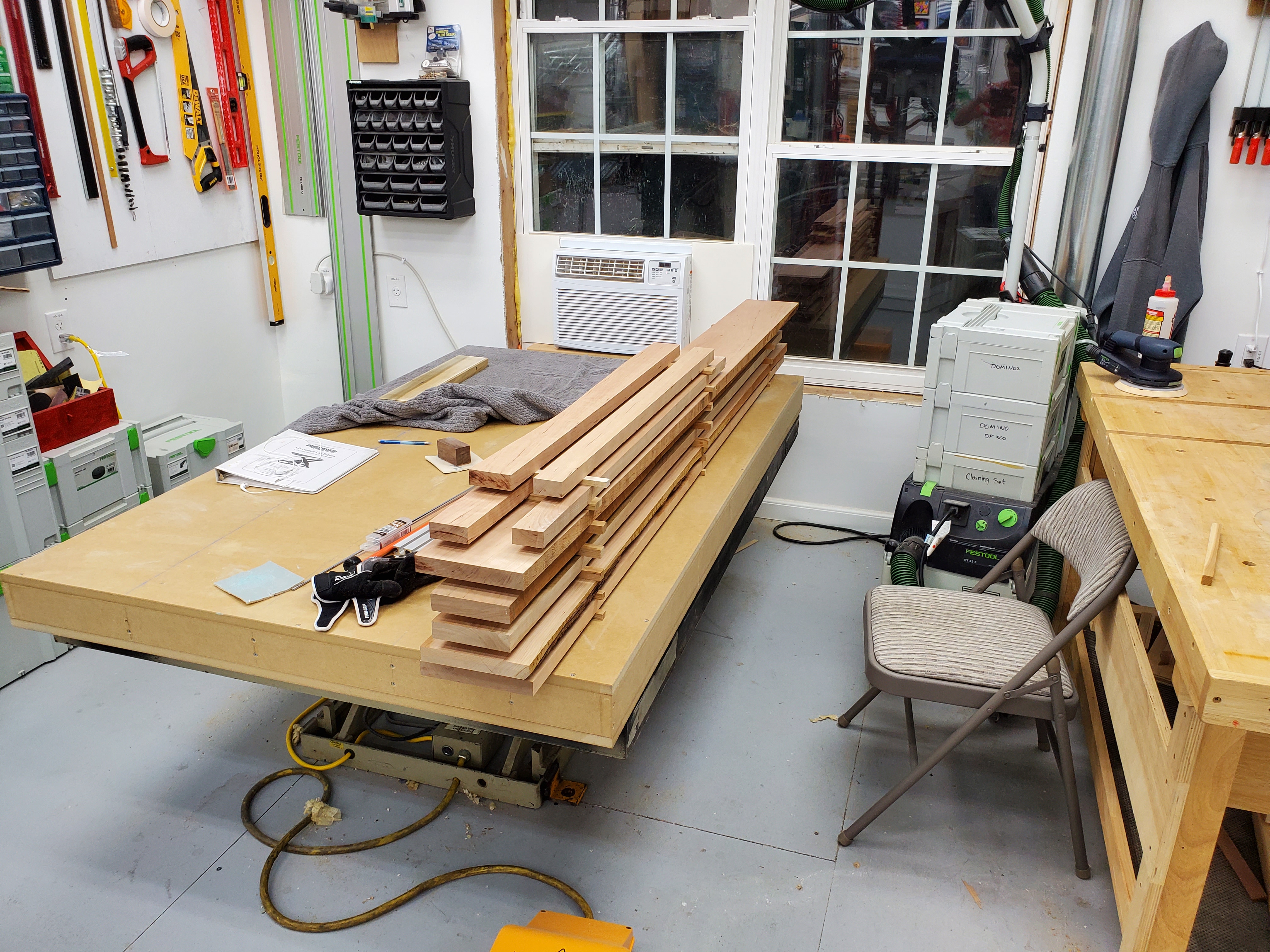 Planning out placement and orientation of all the pieces. The panels were originally for a previous project that didn't end up getting used.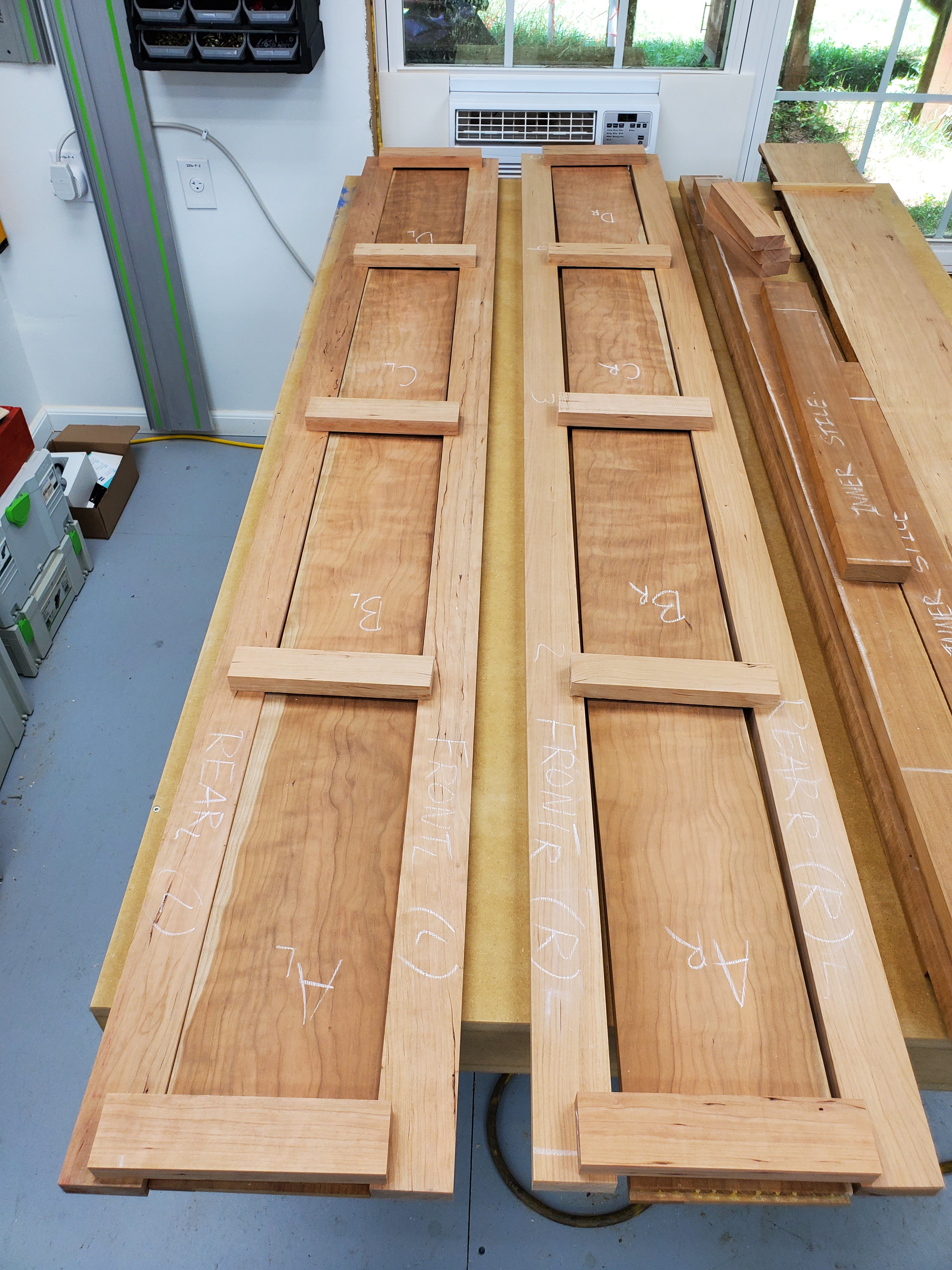 Cutting grooves for the panels with a dado stack in the tablesaw.
Mortises cut.
Dry fit with the panels. I cut a raise panel profile on the router table.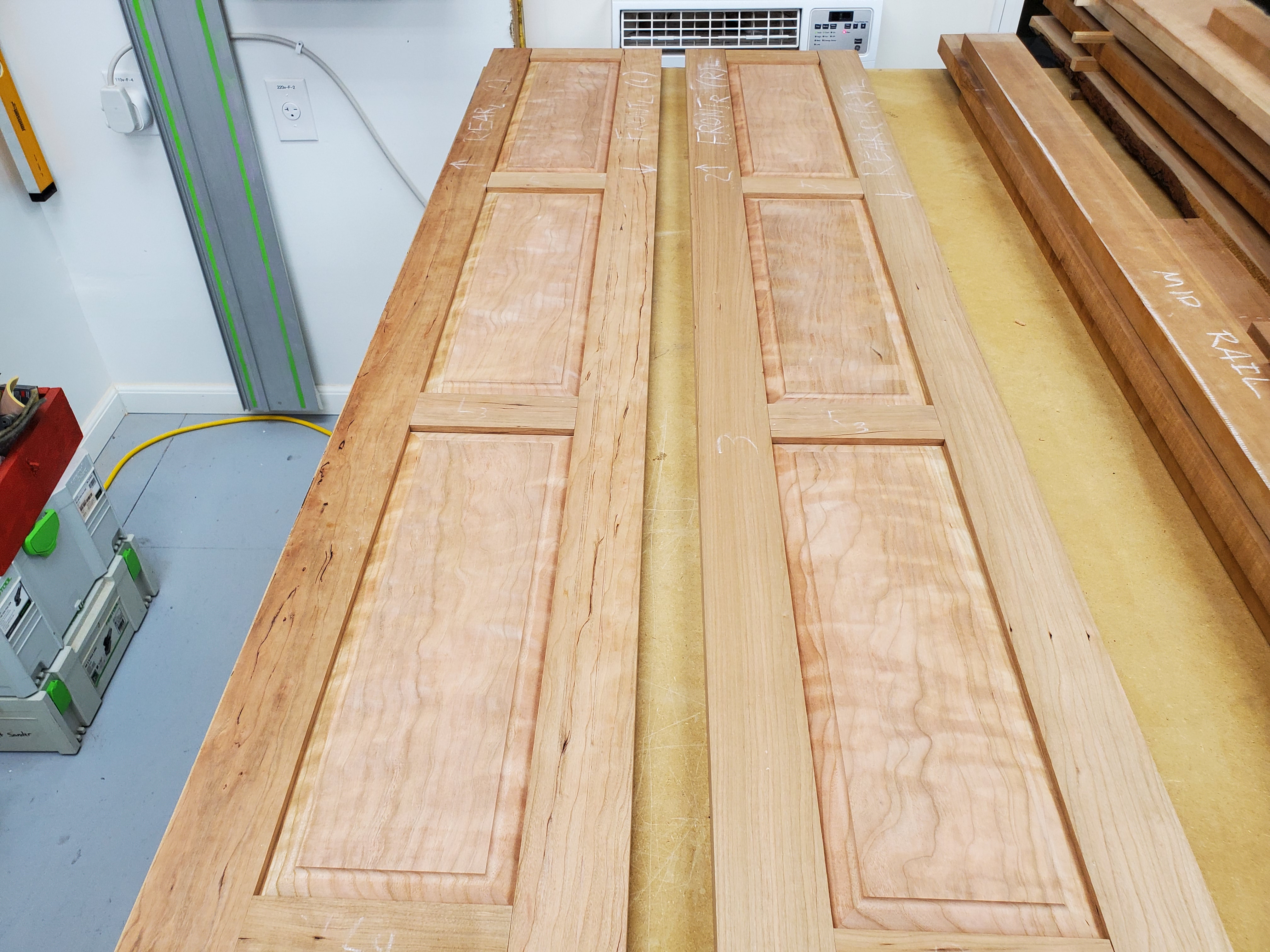 Pre-finishing the panels.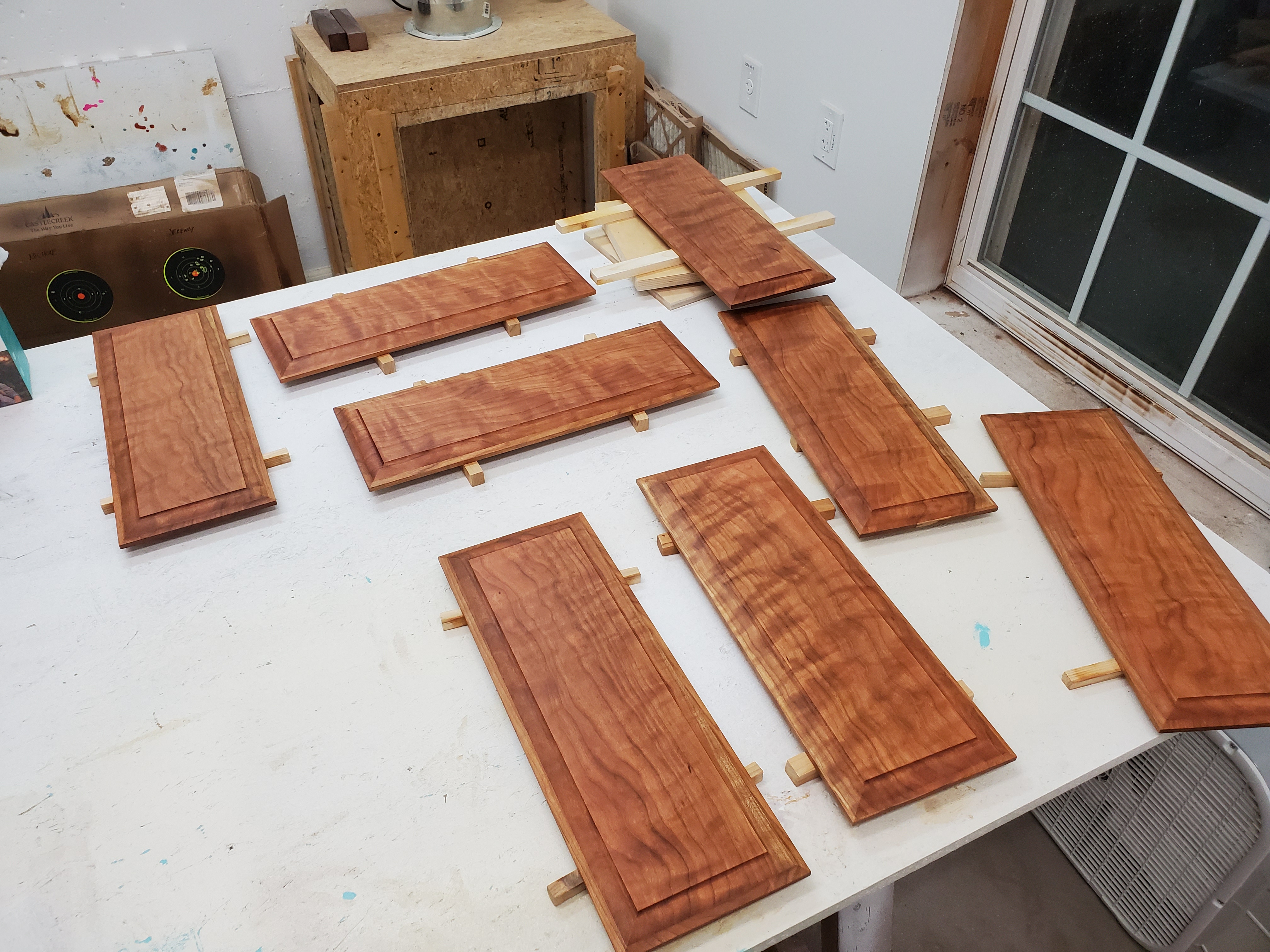 Panels in place.
Cutting dovetail groove for sliding dovetails that hold each shelf in place.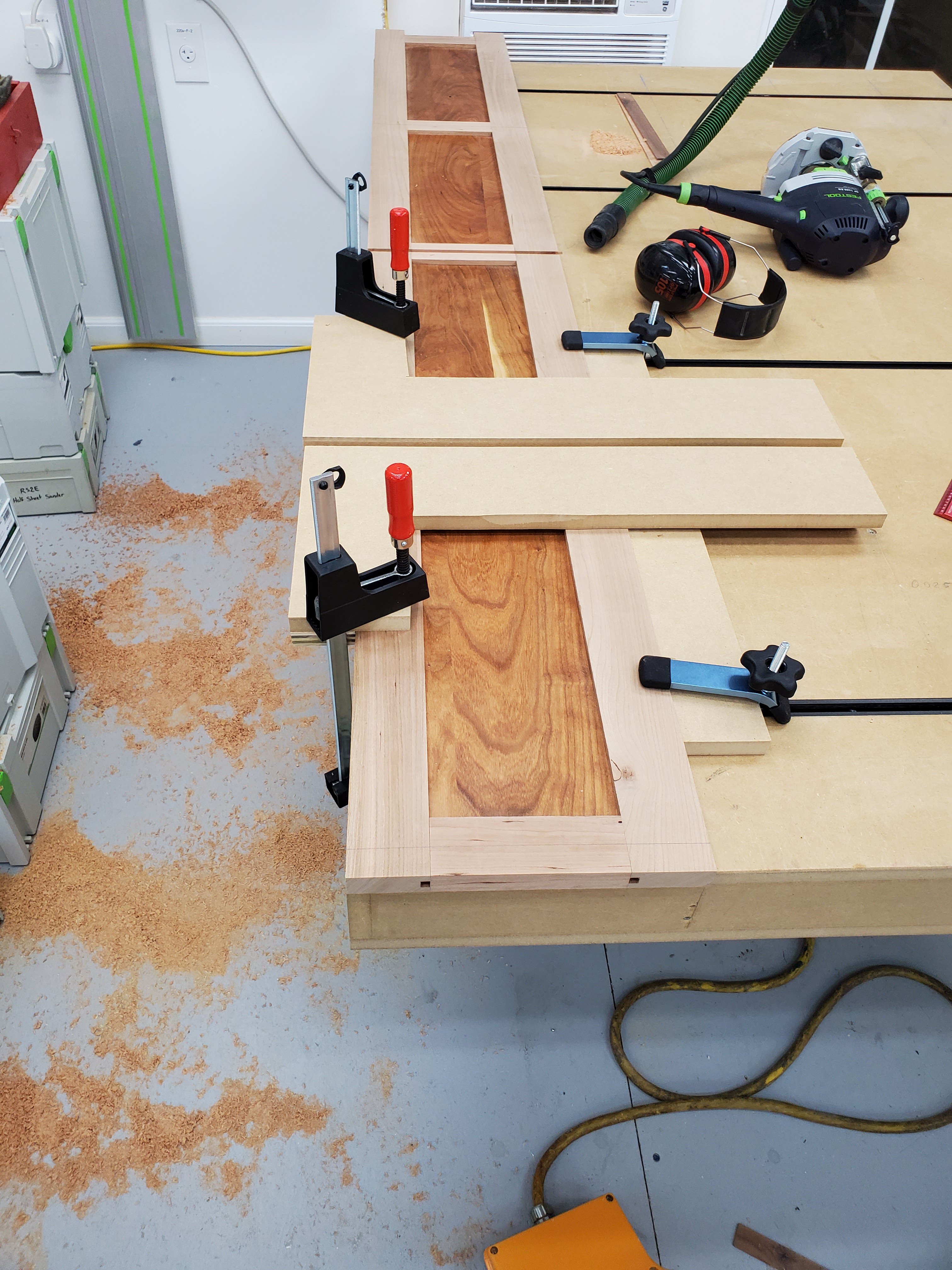 All dovetail slots cut.
I just barely had enough cherry for all the shelves.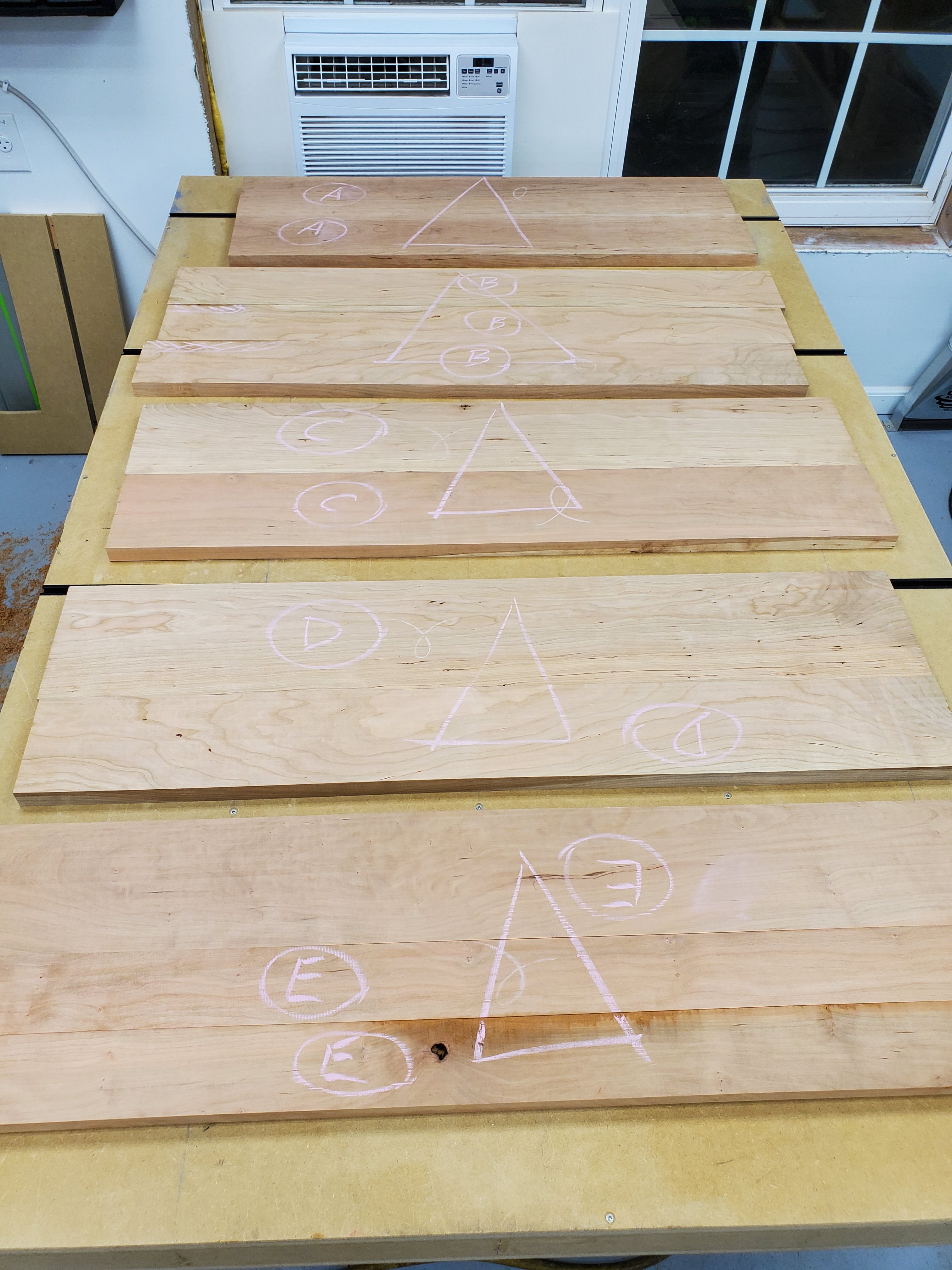 Something about woodworking and having too many clamps.......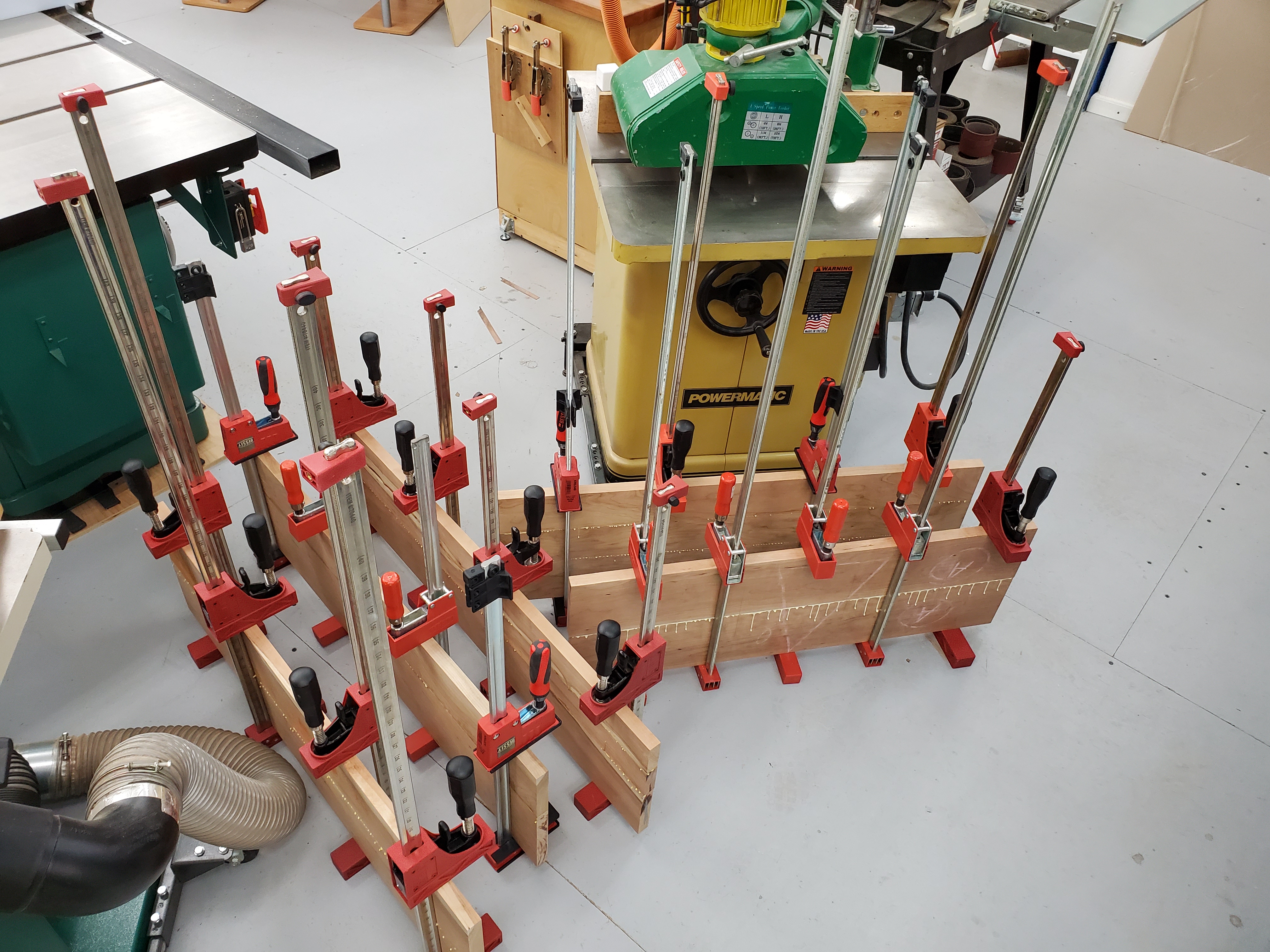 The dovetail was cut with the bit on the left. It was a lot narrower than the thickness of the shelves. I decided to recut the dovetails with the larger bit on the right.
Cutting the dovetails on the shelves.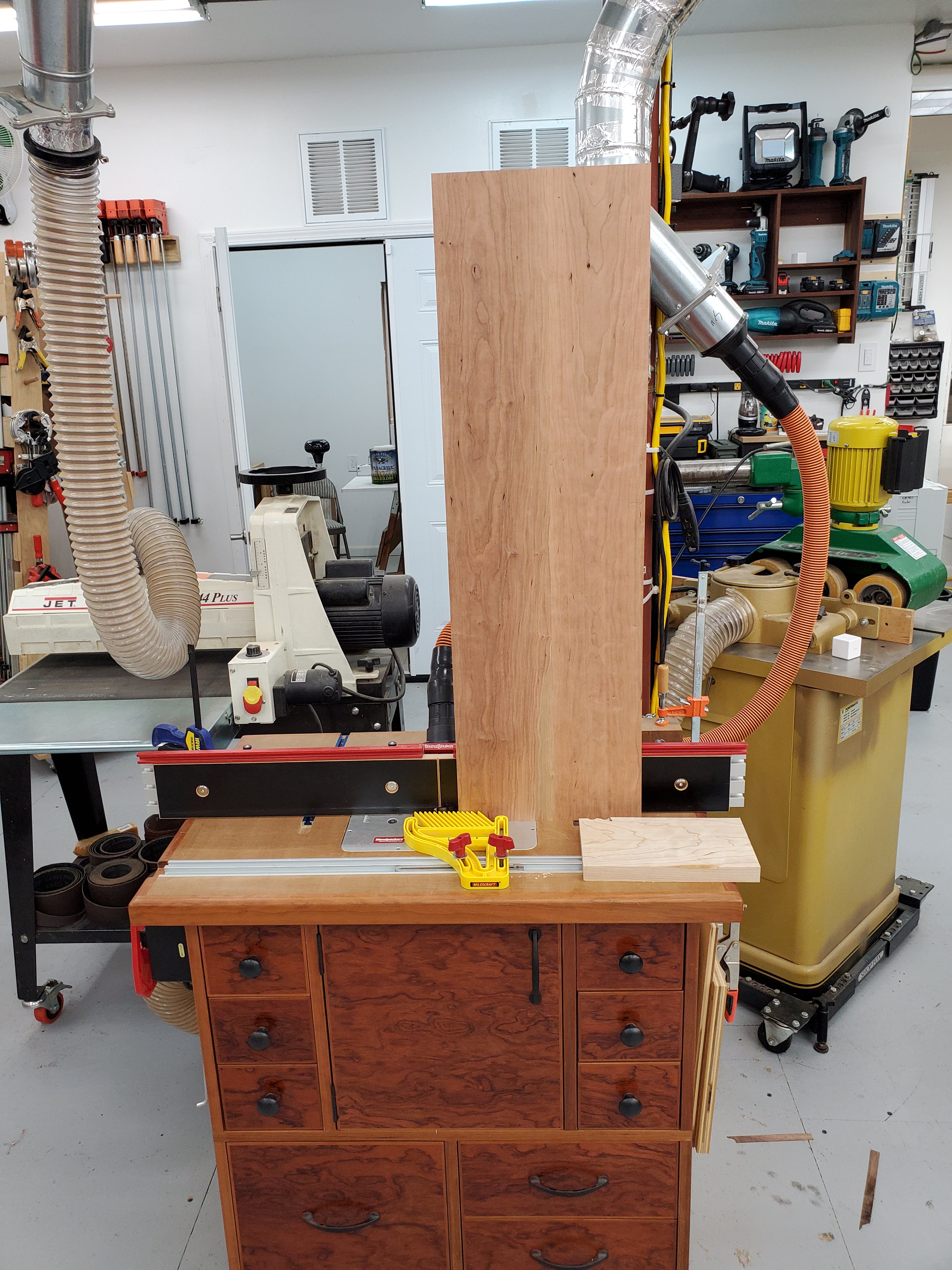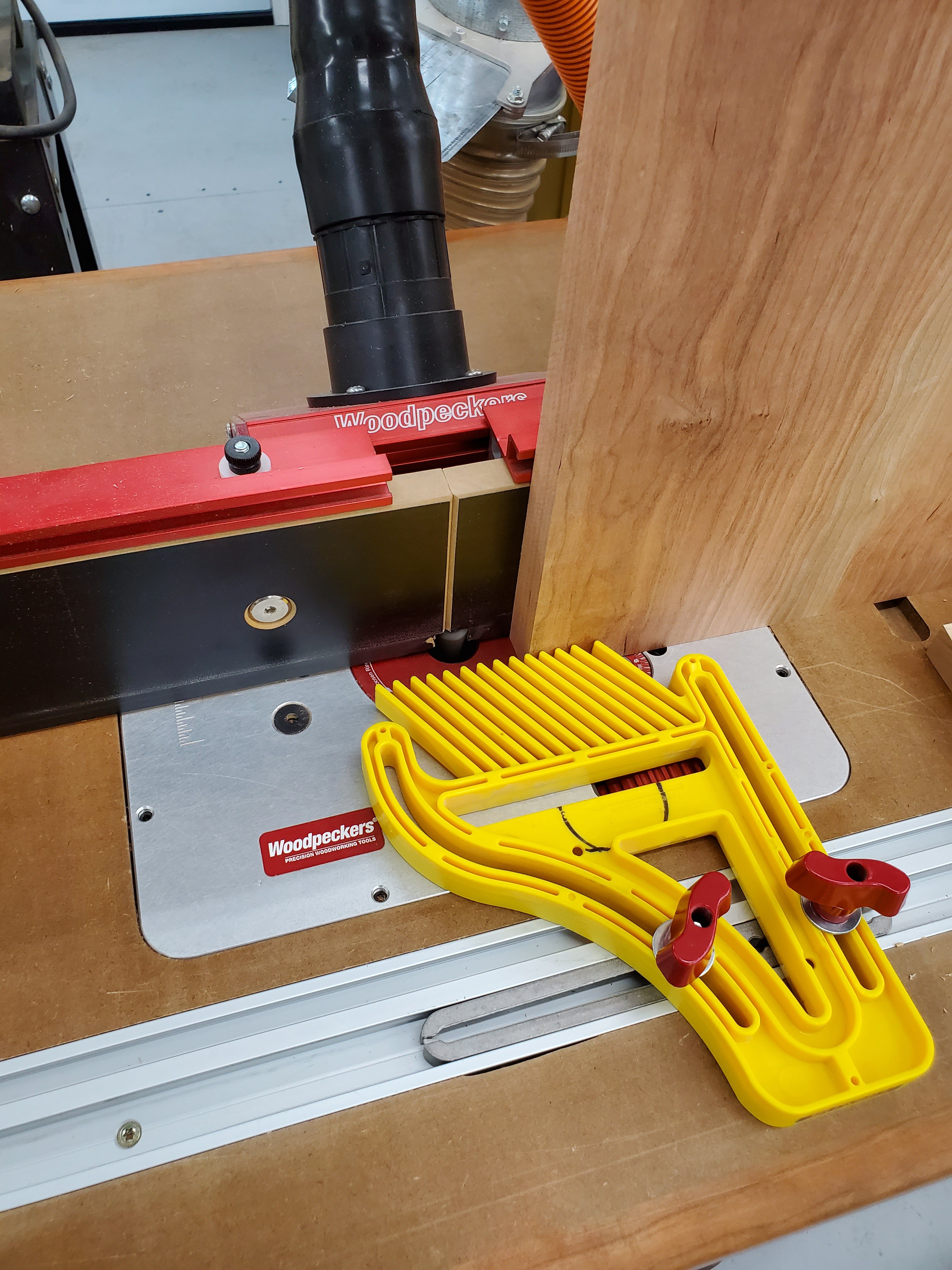 Micro adjust for the router fence to get a good fit.
Bookshelf ends with dovetails.
Cutting a rabbet in the back of the bookshelf sides to accept a plywood back.
Pre-finishing the shelves.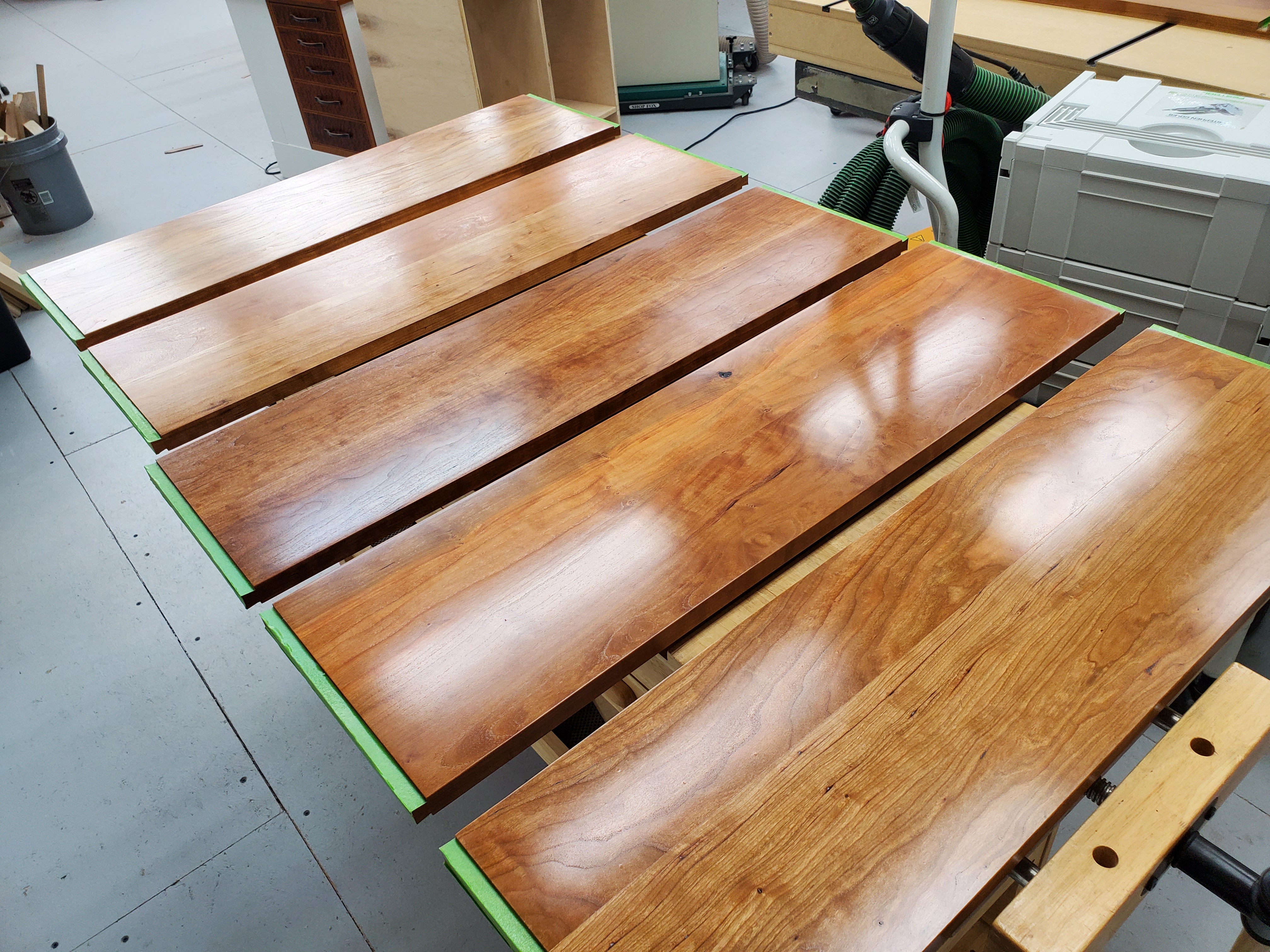 Taped off joints for pre-finishing the sides.
The sliding dovetails were a bit tighter than they should have been. I think this is where a tapered sliding dovetail would really show it's benefits.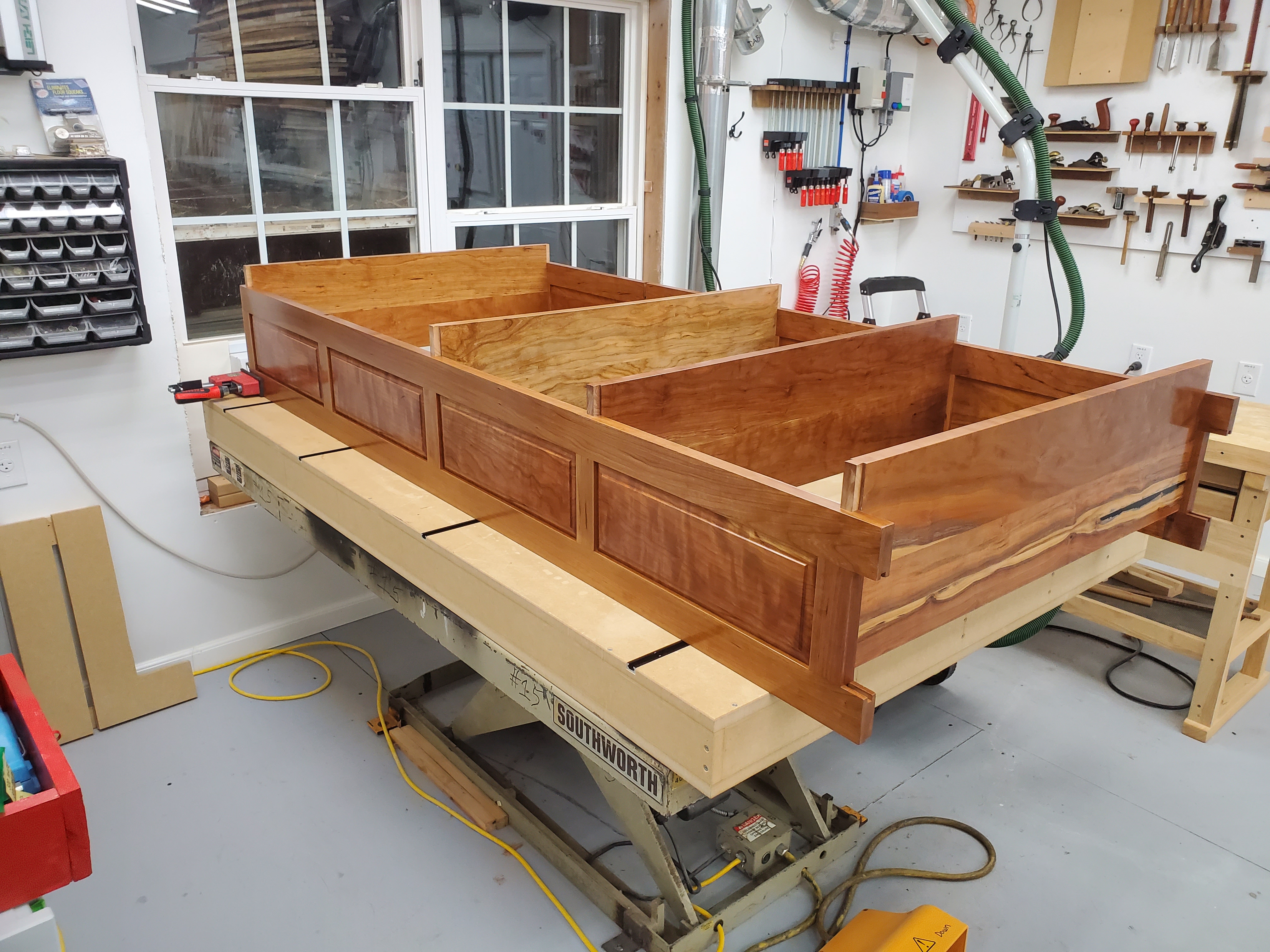 There is bit of glue on the sliding dovetails at the very front of the bookcase. The rest of the joint has no glue to allow for movement (towards the back).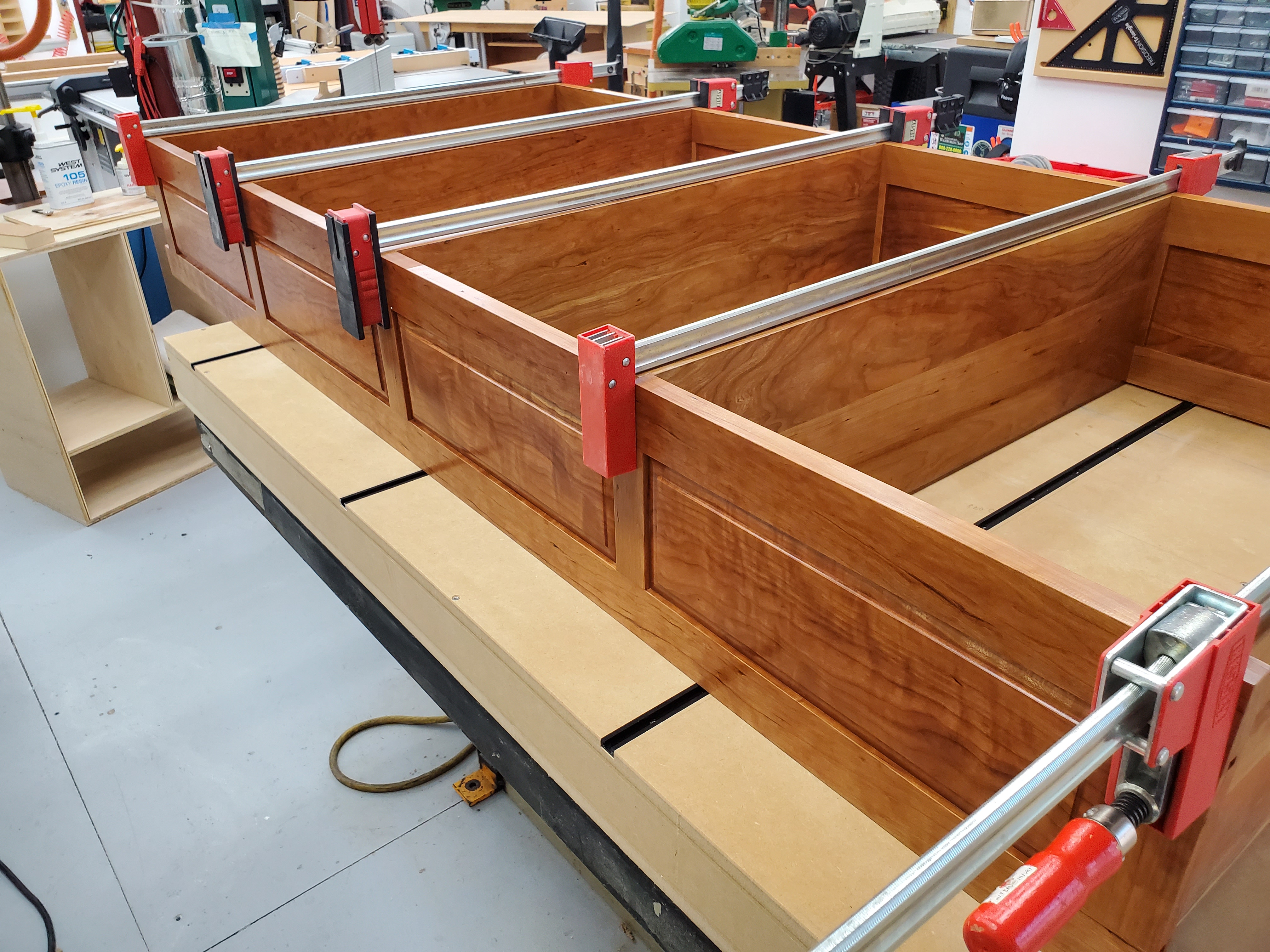 If you have to pound things together so hard that this happens that might just be a sign that the joint was too tight.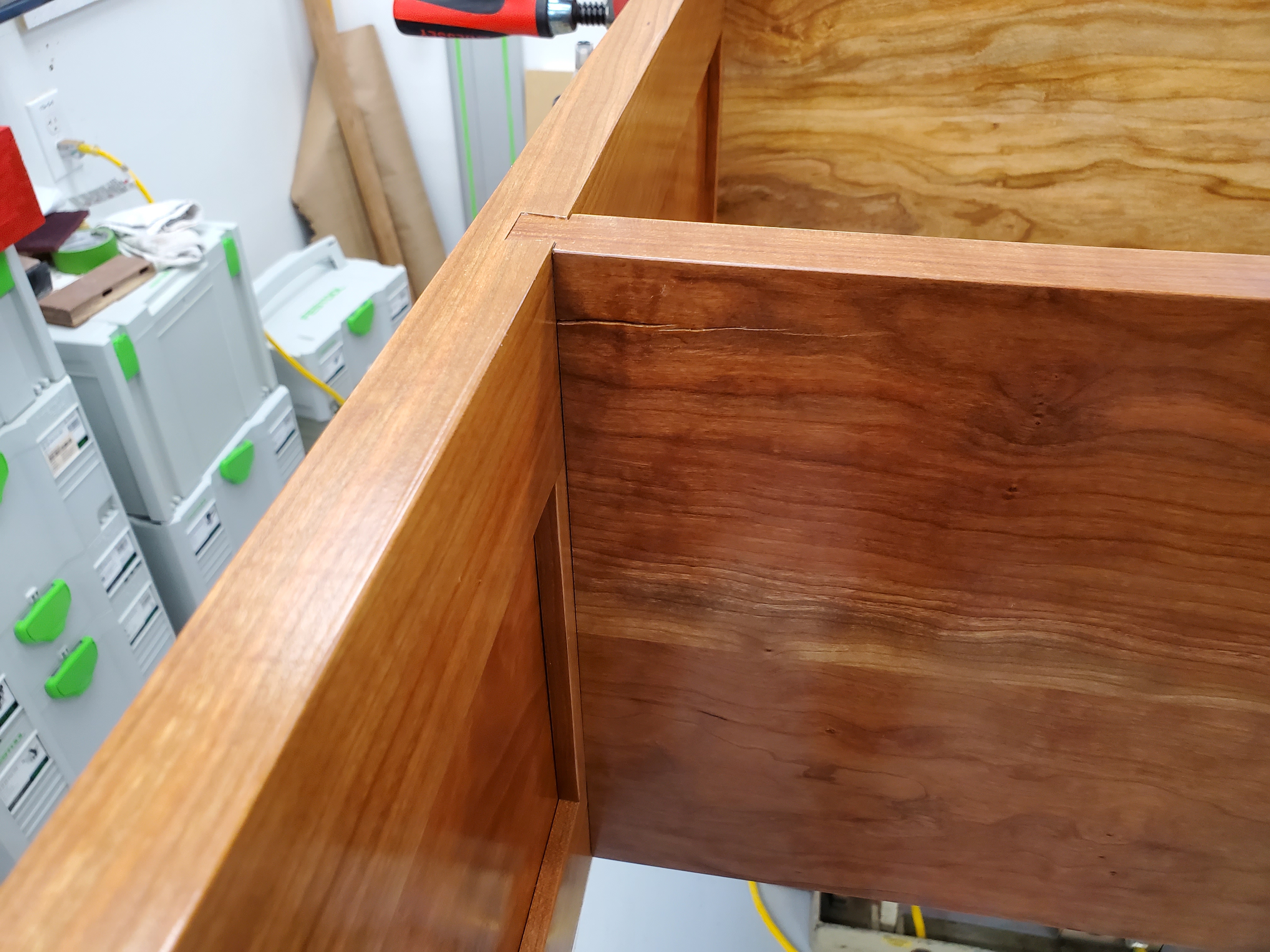 Cherry plywood back. I got this plywood at an auction years ago. It something like 3/16" thick. I was very happy with how it looked with some finish on it.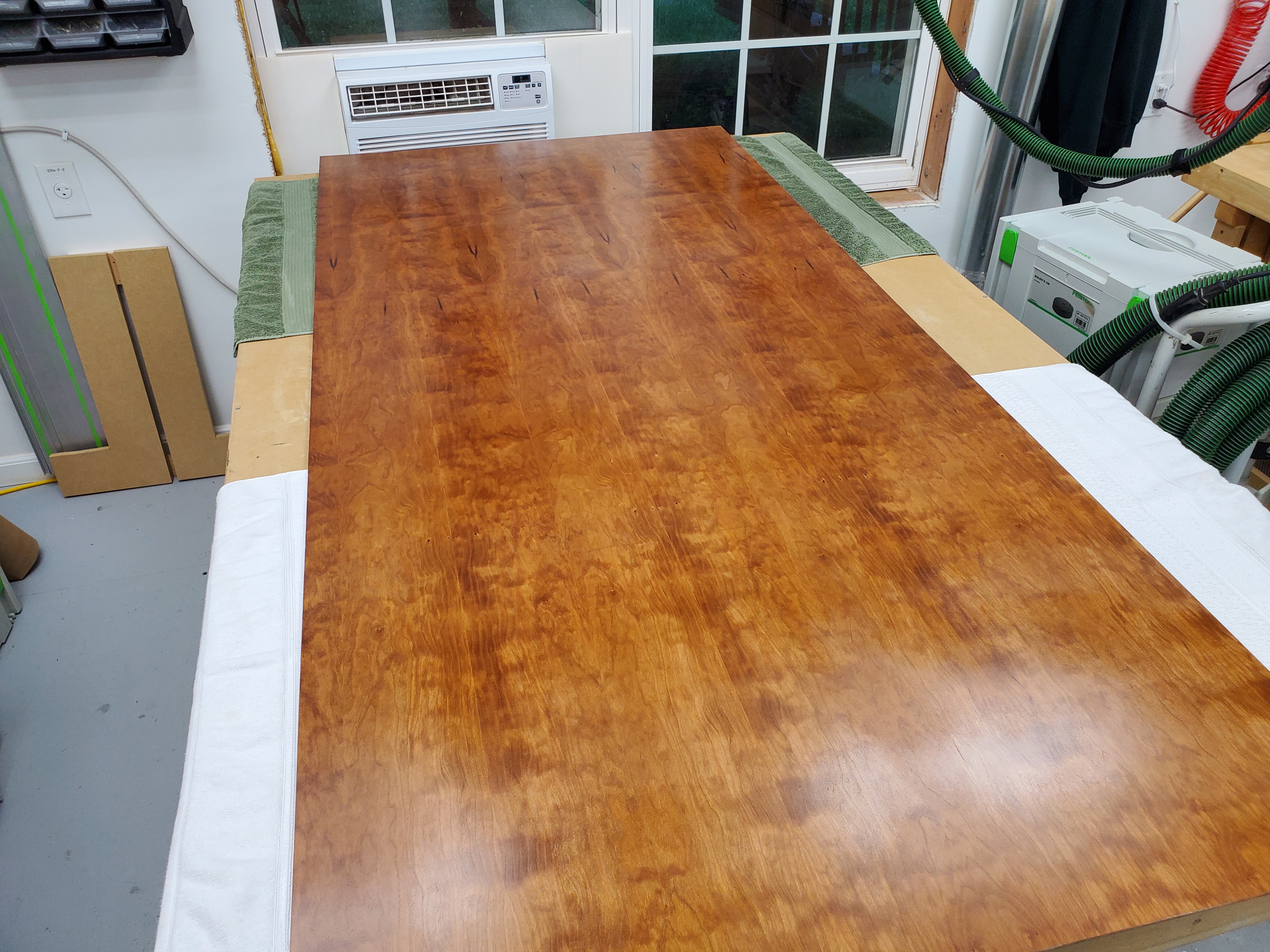 Plywood back installed.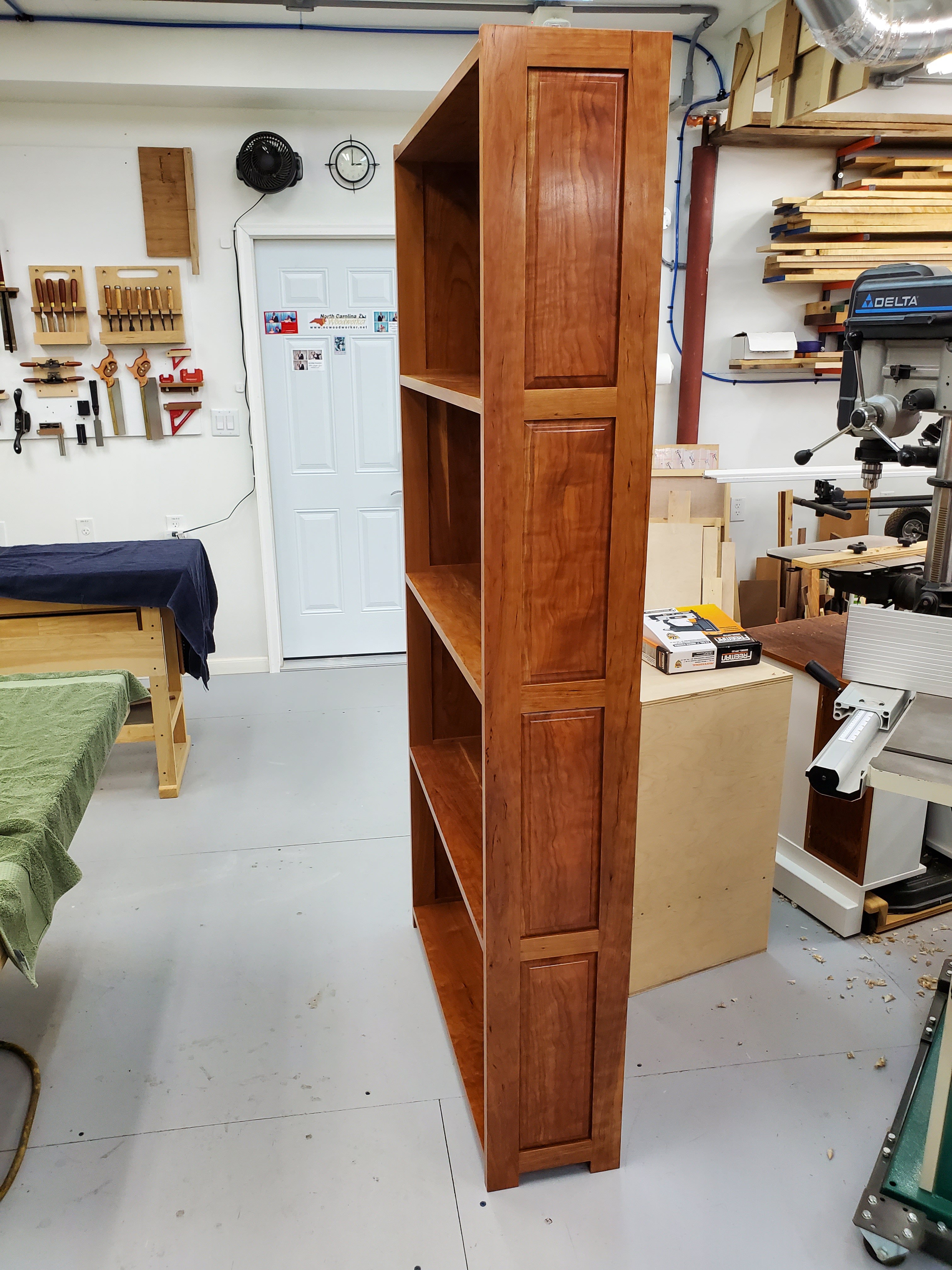 Google Photos Album
Last edited: