Jeremy
Staff member
Corporate Member
11 years ago I bought some black walnut for dirt cheap. Note the piece on the far right. I thought that was an interesting piece at the time, but never know what I would use it for.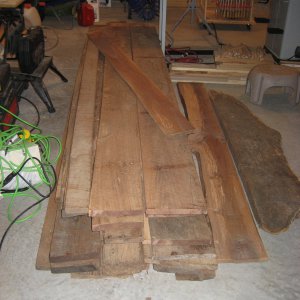 The bench is 60" long for reference.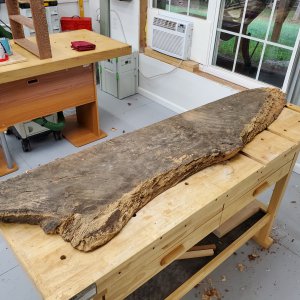 Some cleanup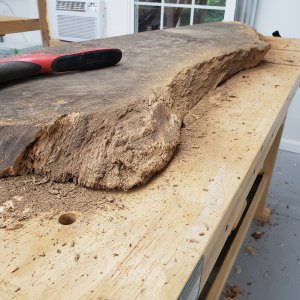 Crosscut on the slider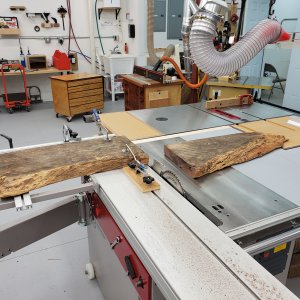 Then off to the bandsaw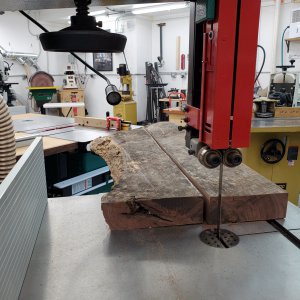 Some resawing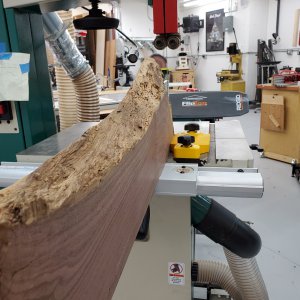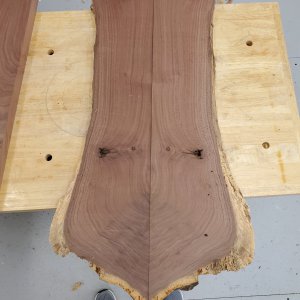 Planning out the top, the void will be filled with epoxy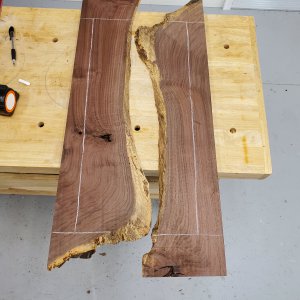 Filling knots with epoxy tinted black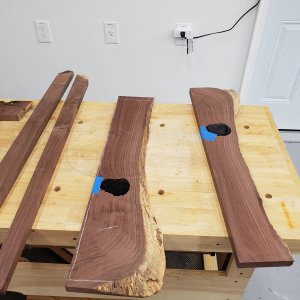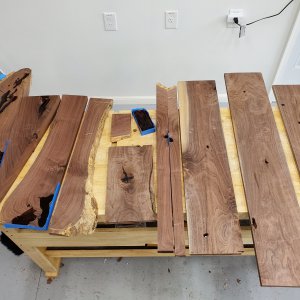 Flattening another piece for leg stock which was too wide for my jointer.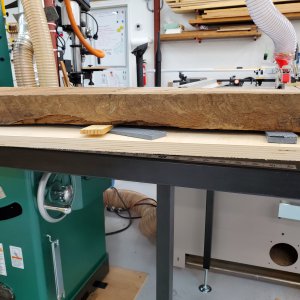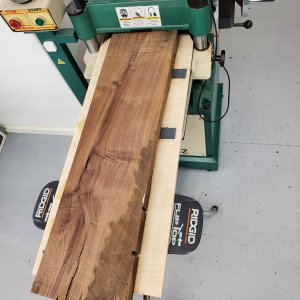 Made a form for the epoxy pour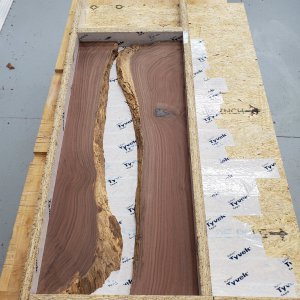 Metallic pigments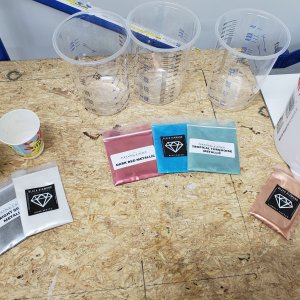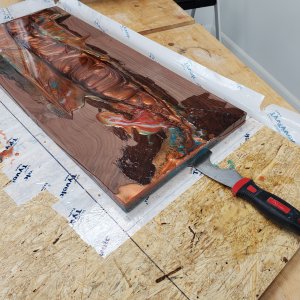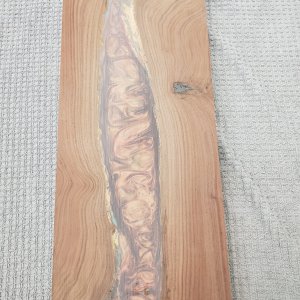 Parts planned out. I had some fun with the grain on this one.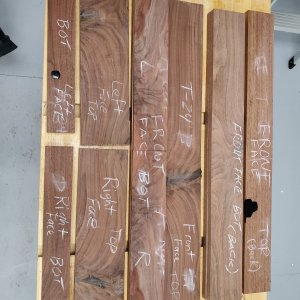 I had to laminate some pieces to get the grain that I wanted and the thickness that I wanted.
The bottom piece is a left-right bookmatch.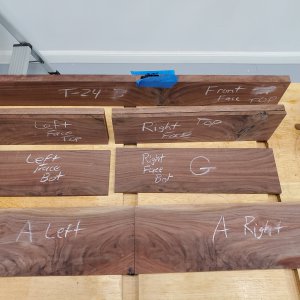 Leg stock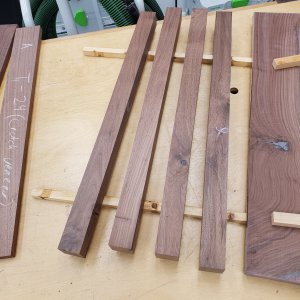 The 3 show faces. The other face will go against the couch.