Phillip
Corporate Member
Earlier this spring my neighbor had an old Willow Oak fall during a thunderstorm.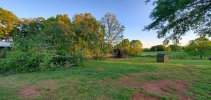 So we limbed it up and left the trunk. The tree was larger than any chainsaw either of us owned.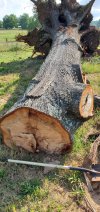 I took this opportunity to convince SWMBO that I just had to have a Husqy 460 Rancher with a 24" bar to "help" my neighbor. And while the iron was hot, I picked up an Alaskan mill attachment off of Amazon.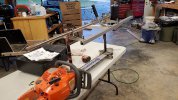 Finally got the trunk sectioned up and ready to take the saw mill.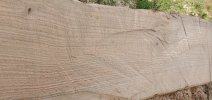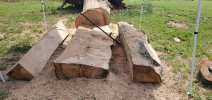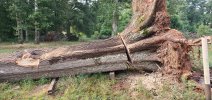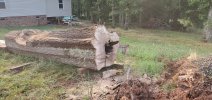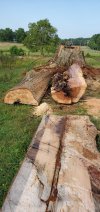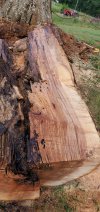 Quick question - is it worth sending the lower section to the mill? Would you let the rot keep you from having it milled up?
This past weekend I scooped up some logs that were left behind some power line right of way clearing.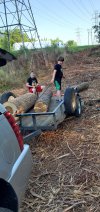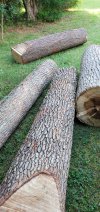 And started milling those into something that resembles lumber.
I know that this one is poplar.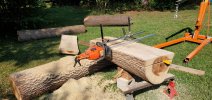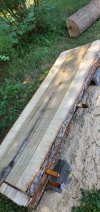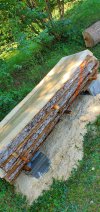 But what is this one?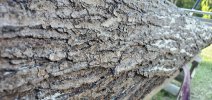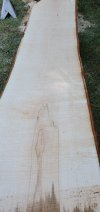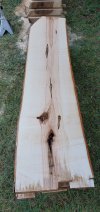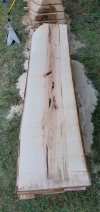 Tucked away for a long nap! Need to get these under cover, but that'll happen soon enough.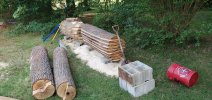 Here's to more sawdust!
Phillip