Board of Directors, Development Director
Jim
Staff member
Corporate Member
Last November I claimed a box of woodworking magazines offered by
@rcarmac
. As I sifted through these over the holidays I found plans for a dulcimer in one of the Woodcraft magazines. I'd been looking for a project to highlight some beautiful quarter-sawn sycamore I purchased last year from
@JPaxson
through the forum. I'd found the project. Finally, it took some help from
@Charlie
's sander to get it taken down to the 1/8" thickness needed. I found that I could run walnut through my planer to this thinness, but the sycamore was too brittle. They're all held together using OBG that
@mdbuntyn
gave me. I reference all these fine folks as a way to highlight the value of the friendships and contacts I've made since joining this forum. It truly is a great resource in so many ways.
I've never made a musical instrument before this (unless you count the cane whistles we used to make as kids). I'm also not at all musically inclined. Making these was just for fun. I'll give one to my son for his birthday next month (he is musical). Not sure what I'll do with the other. Since I was uncertain what mistakes I'd make along the way, and there is very little wood involved, I began making two of everything as I went along. In the end everything worked without any "do overs" and I had to order a second set of strings and hardware. These are the results.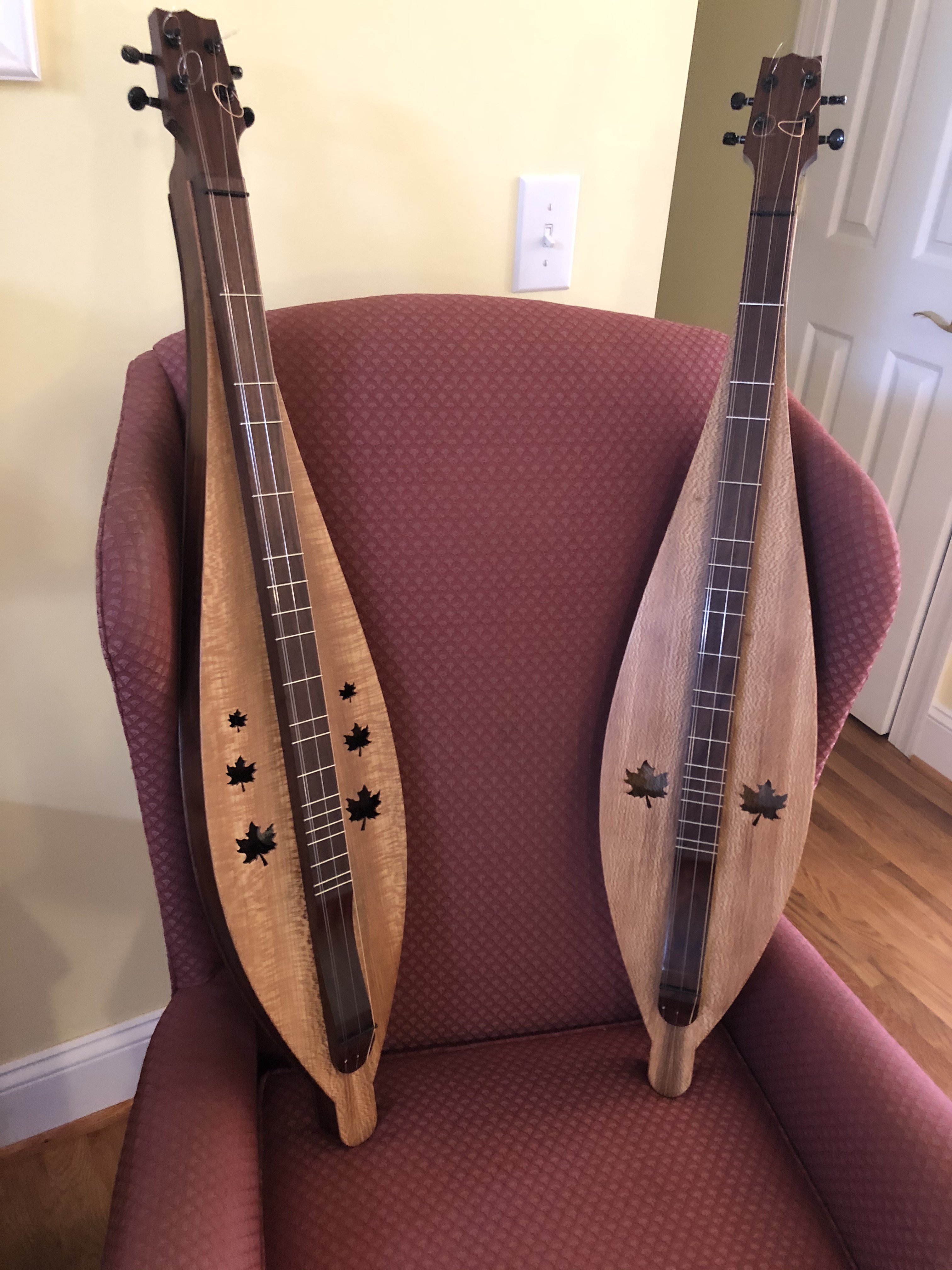 The woods used are walnut and quarter-sawn sycamore. One has a walnut back and the other sycamore. Both have sycamore on the front. The sound holes are in the shape of (what else) sycamore leaves. The finish is Natural stain by Minwax and four coats of wipe-on polyurethane. The hardware and strings were ordered from
Folkcraft Instruments | Handmade Mountain Dulcimers & More
.
Here's a few more pictures of the build in the stages as it progressed.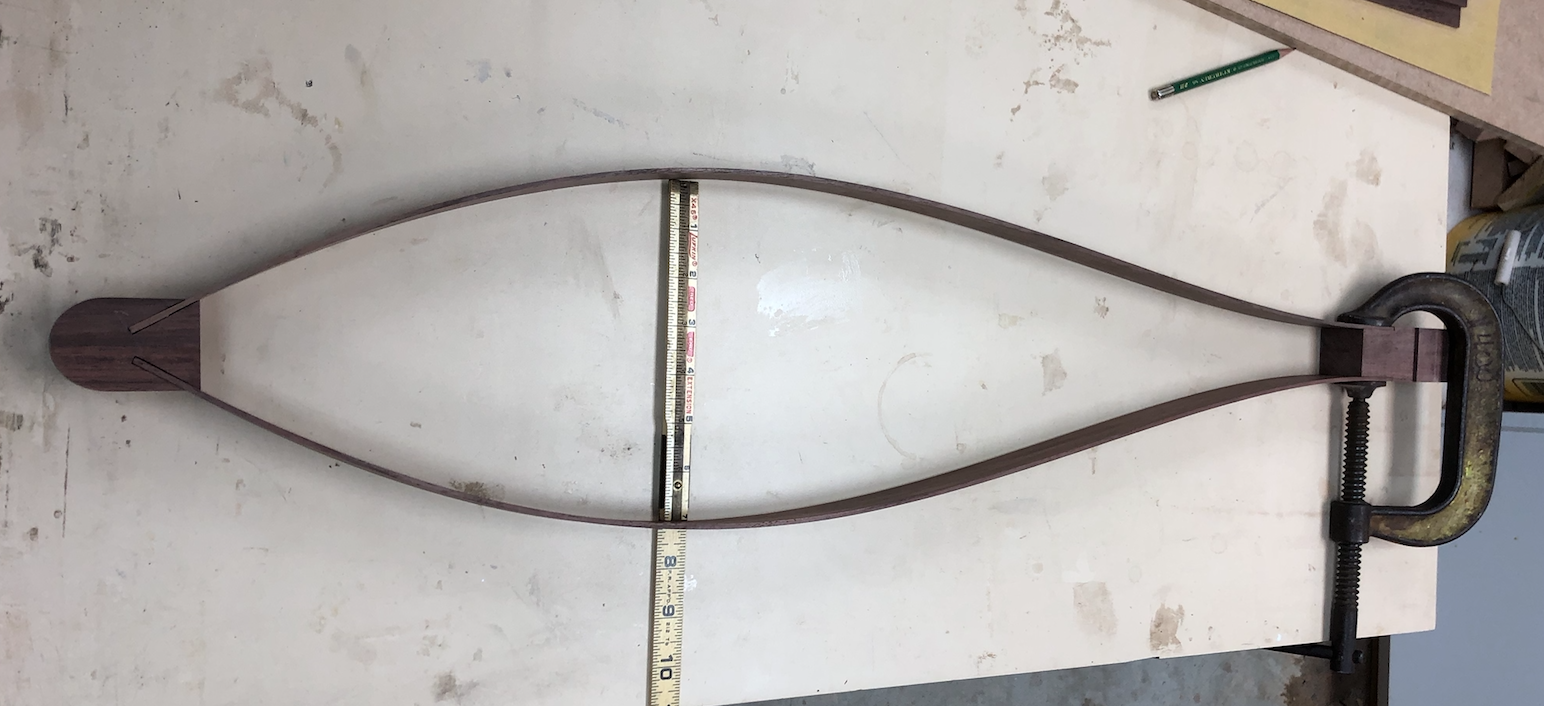 Testing the fit and measuring for the bracing.
Gluing the kerfing strips. These are 1/8" x 3/16" strips that increase the thickness of the sides for gluing the front and back.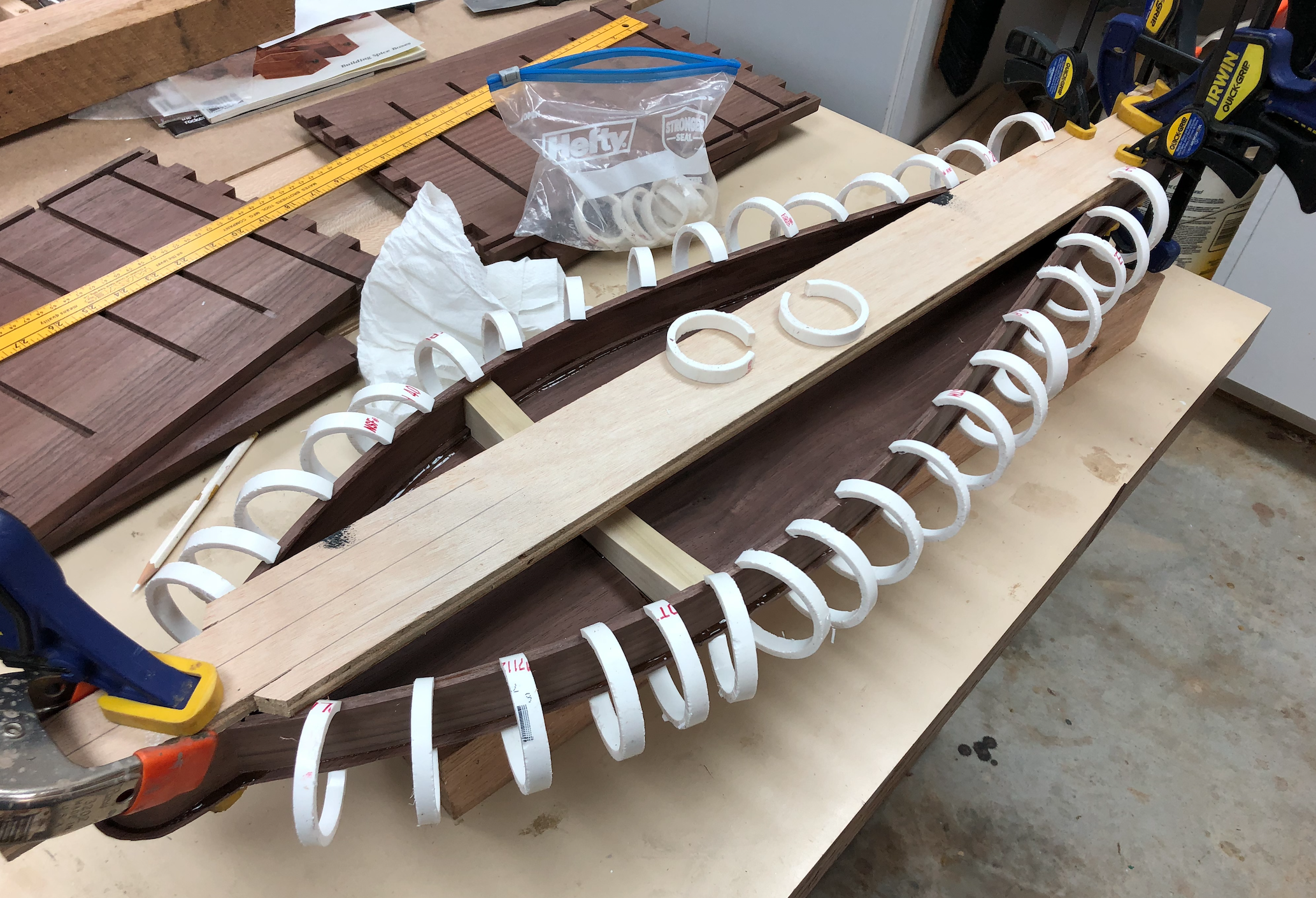 Gluing the back onto the sides and brace. Interesting clamps. They are slices from a 2" PVC pipe from which I cut a half-inch slit length-wise. I was impressed by how much force these applied.
I order a special saw from Folkcraft to cut for the frets. This is the one place where you have to be extra precise. I used an online fret program to calculate the layout to the nearest 1/32" for each fret.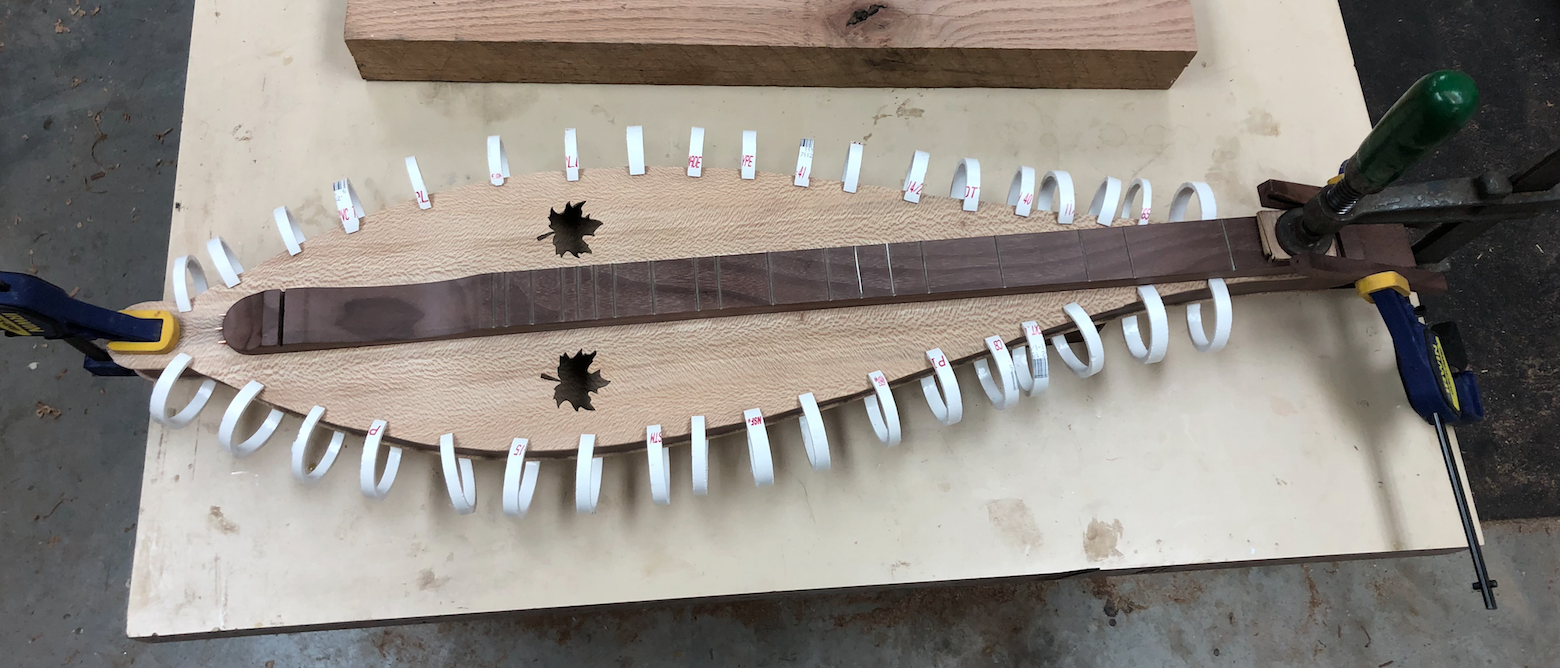 The fret board is glued to the top and then the top is glued onto the bottom assembly. This is where it all starts to come together.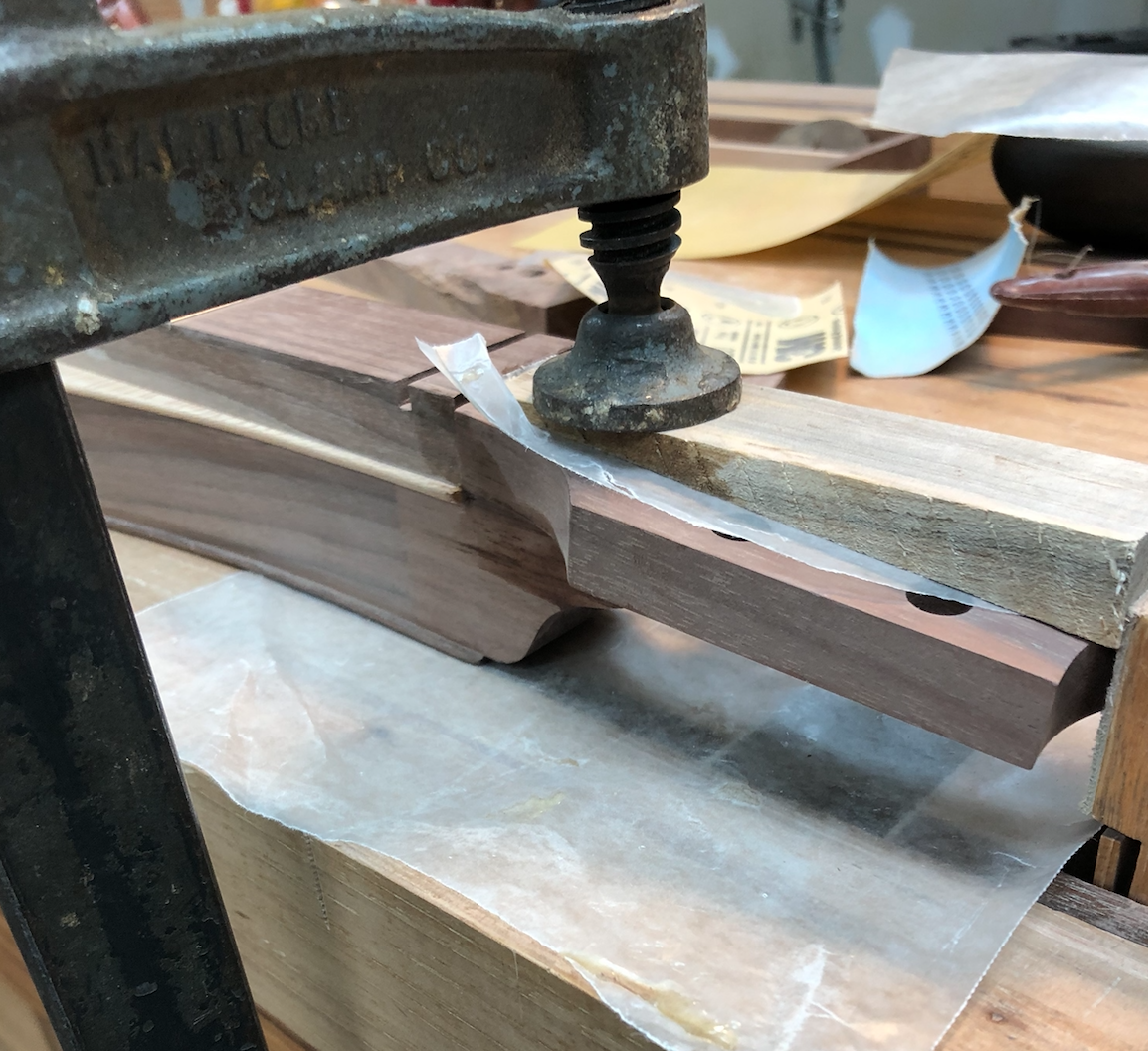 Last piece to attach is the peg head.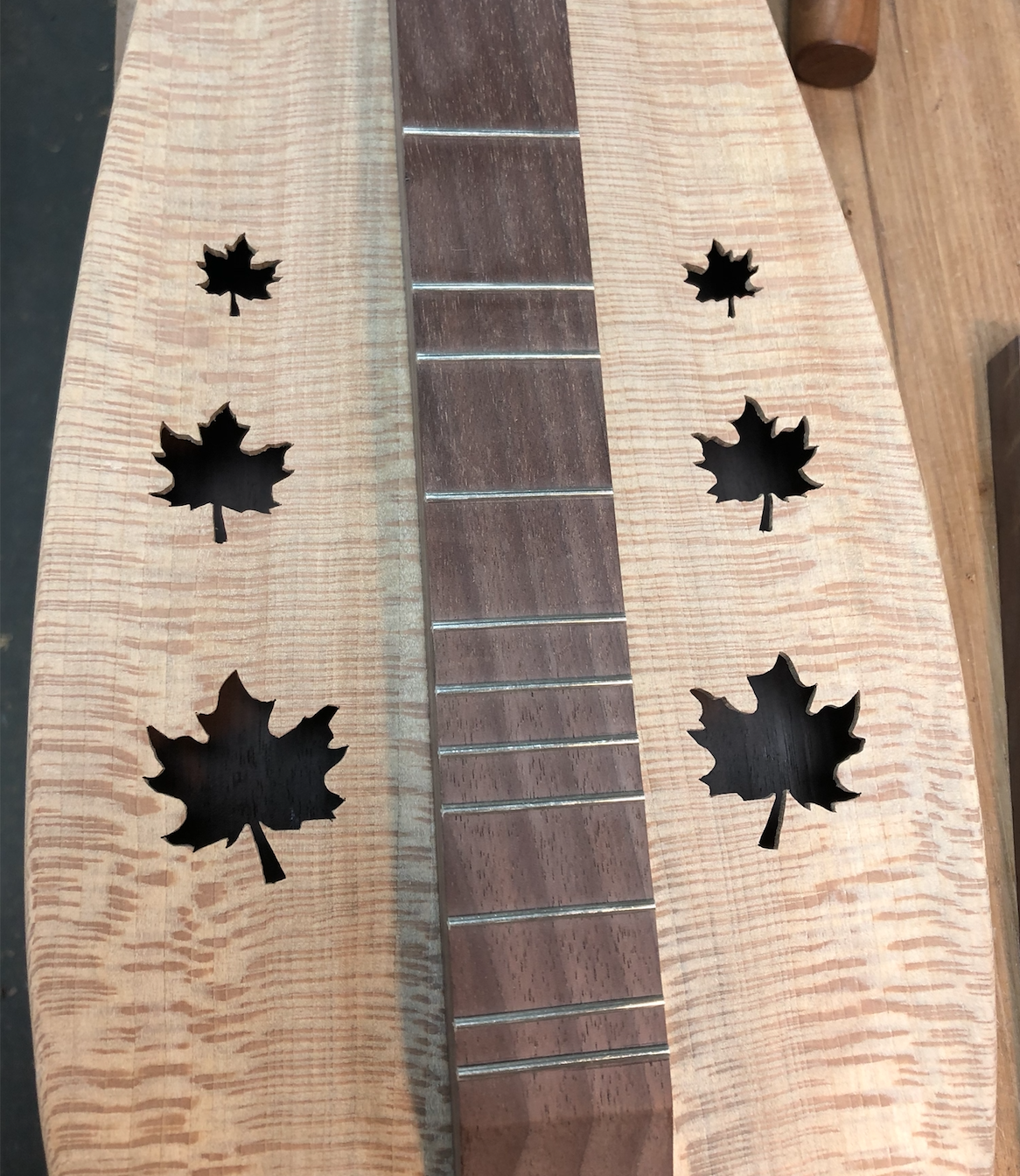 Really like the look of the quarter-sawn sycamore.