I am getting ready to build new kitchen cabinets for our new house and decided a it was time for a t-track table. Not to mention this is the first "fun" woodworking project I have done in over 5 years as the cutting board business did not allow time. Being frugal I decided I was going to build this thing from everything I could scrounge up in the shop... did I mention I am frugal? Wife disagrees and calls it cheap!! LOL
First thing I found was a Groz vice I bought when they closed the Greensboro Woodcraft store. Followed that up with some plywood leftovers and it's off to the races!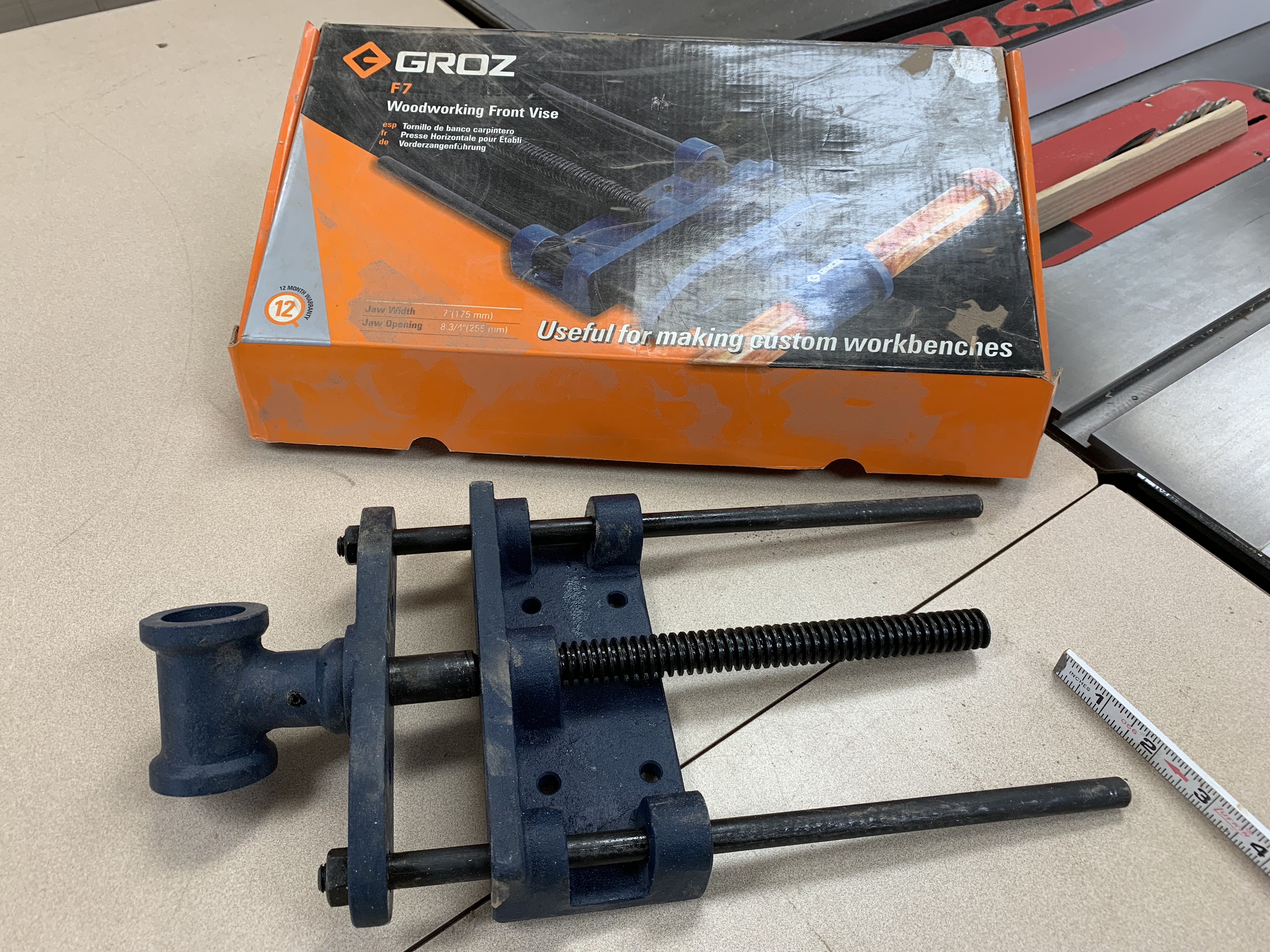 A little dusty but new!!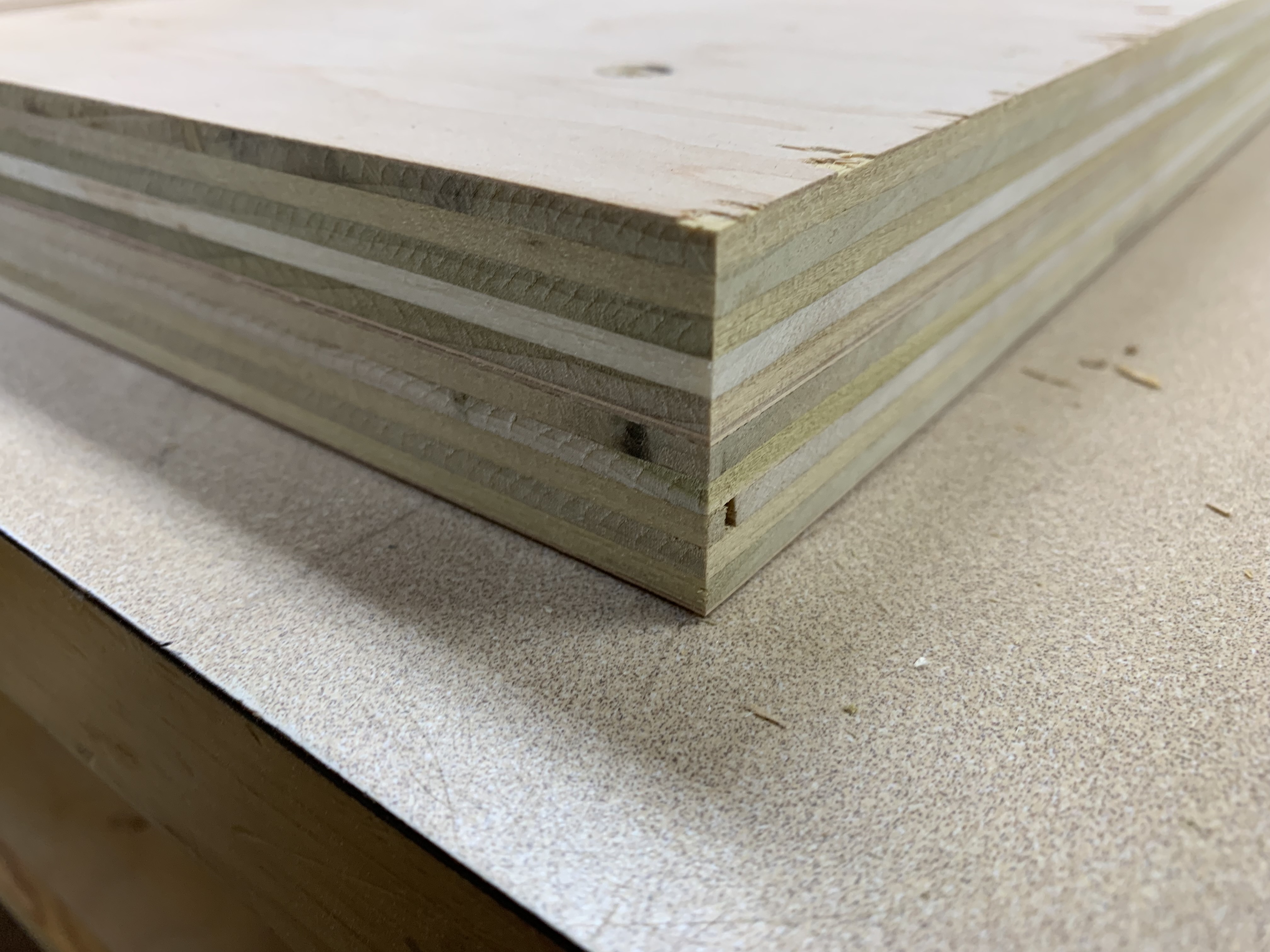 First thing was to laminate the 32" x 48" top together for a solid 1 1/2" base. Don't worry the blowout is going to be trimmed away.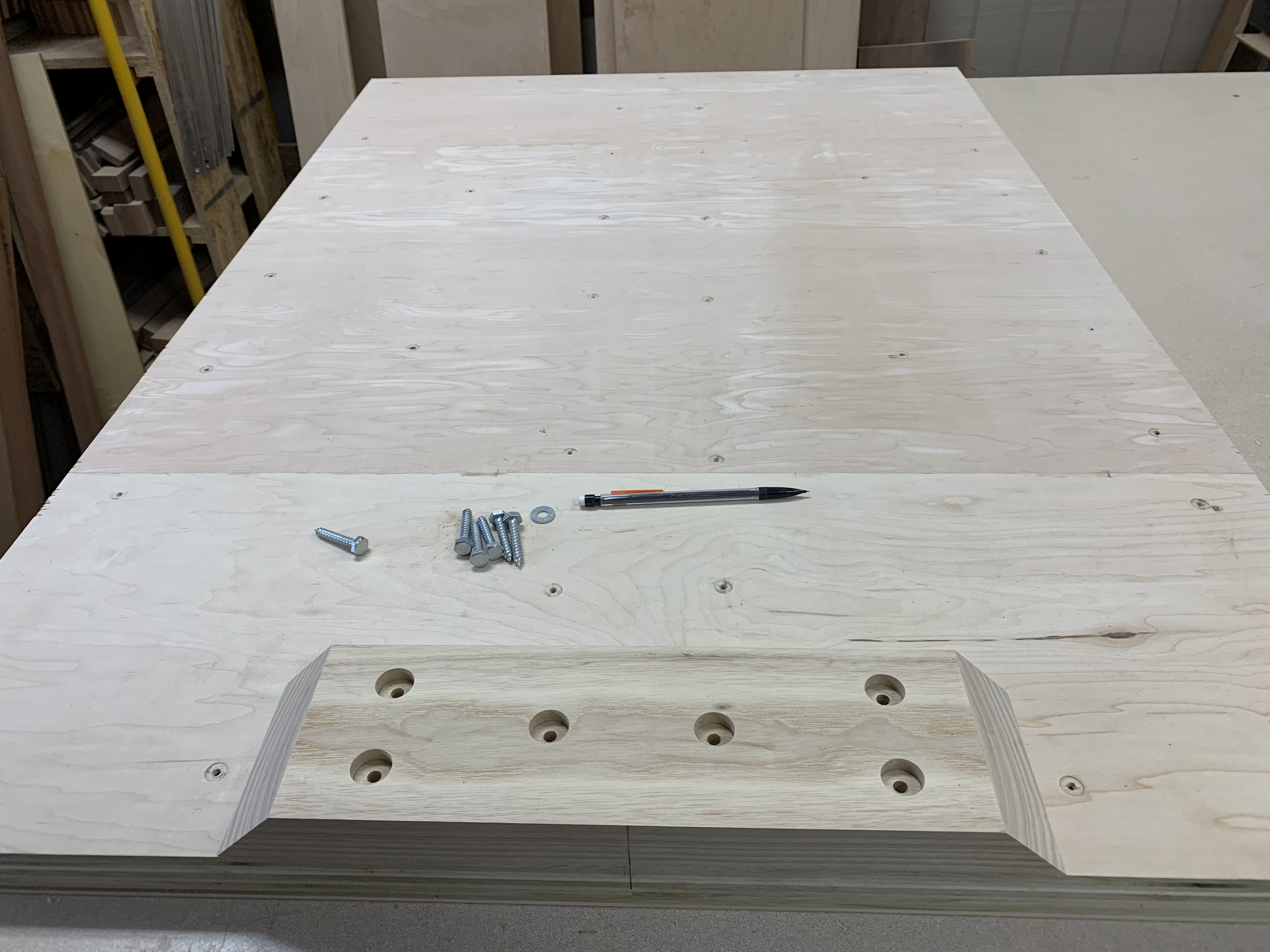 Next I lag screwed and glued the vice mounting block using a solid piece of 1" hickory.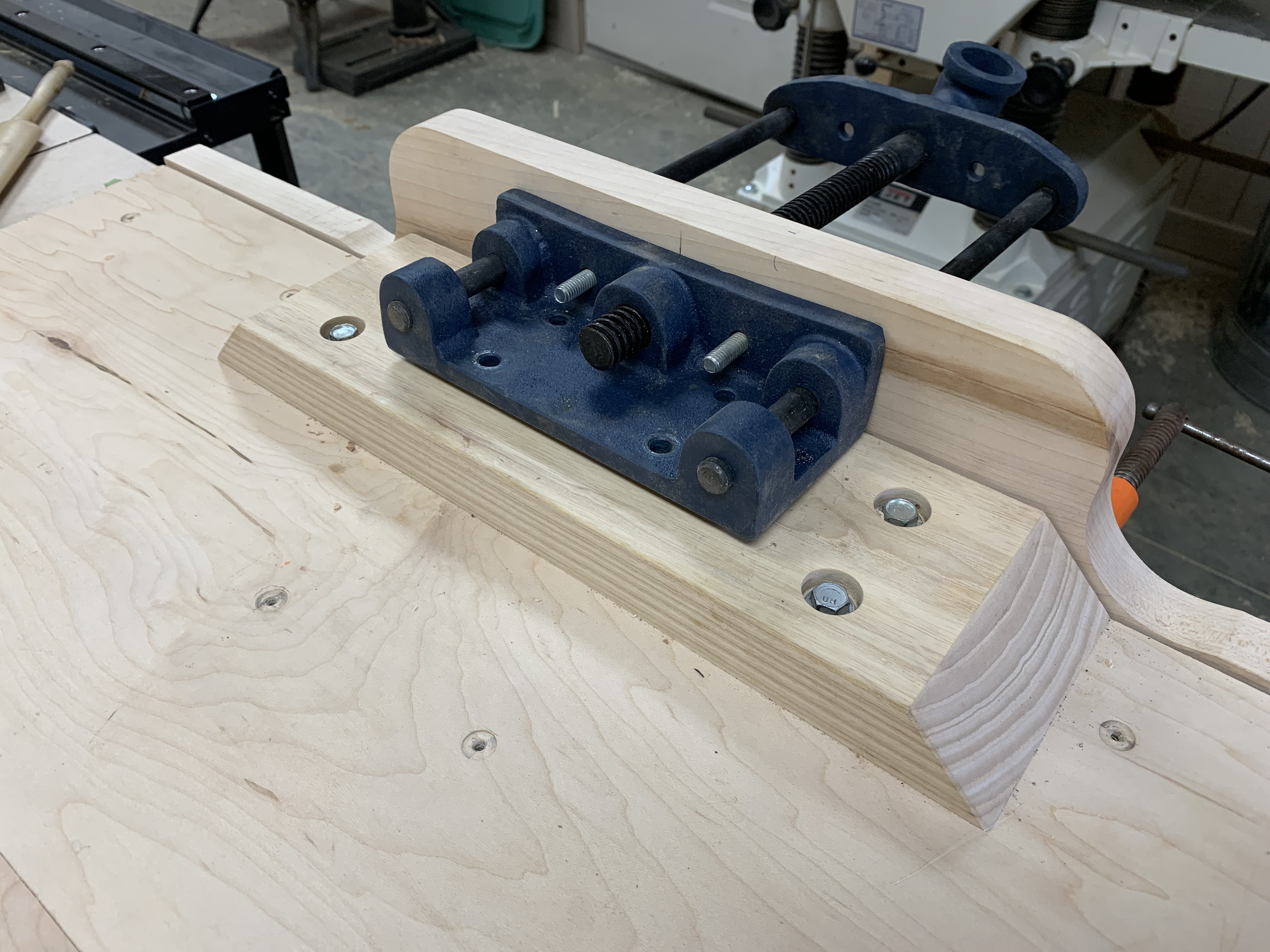 I mocked up the front trim board which serves as the interior jaw of the vice. 4 more lag bolts and this thing is going to be rock solid!! A trim bit in the router will clean that edge up..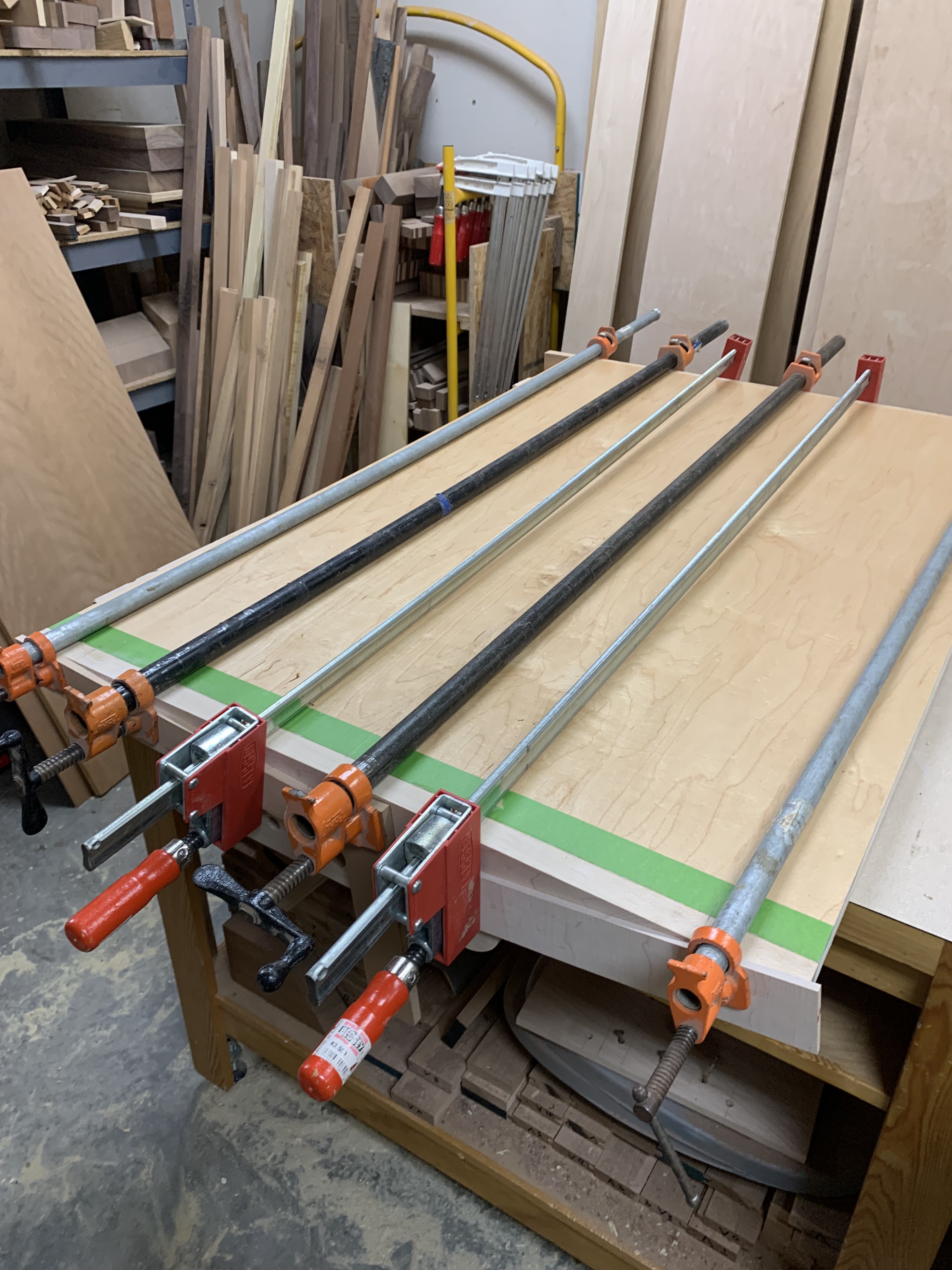 Day 2 completed and front trim board is in glue up!!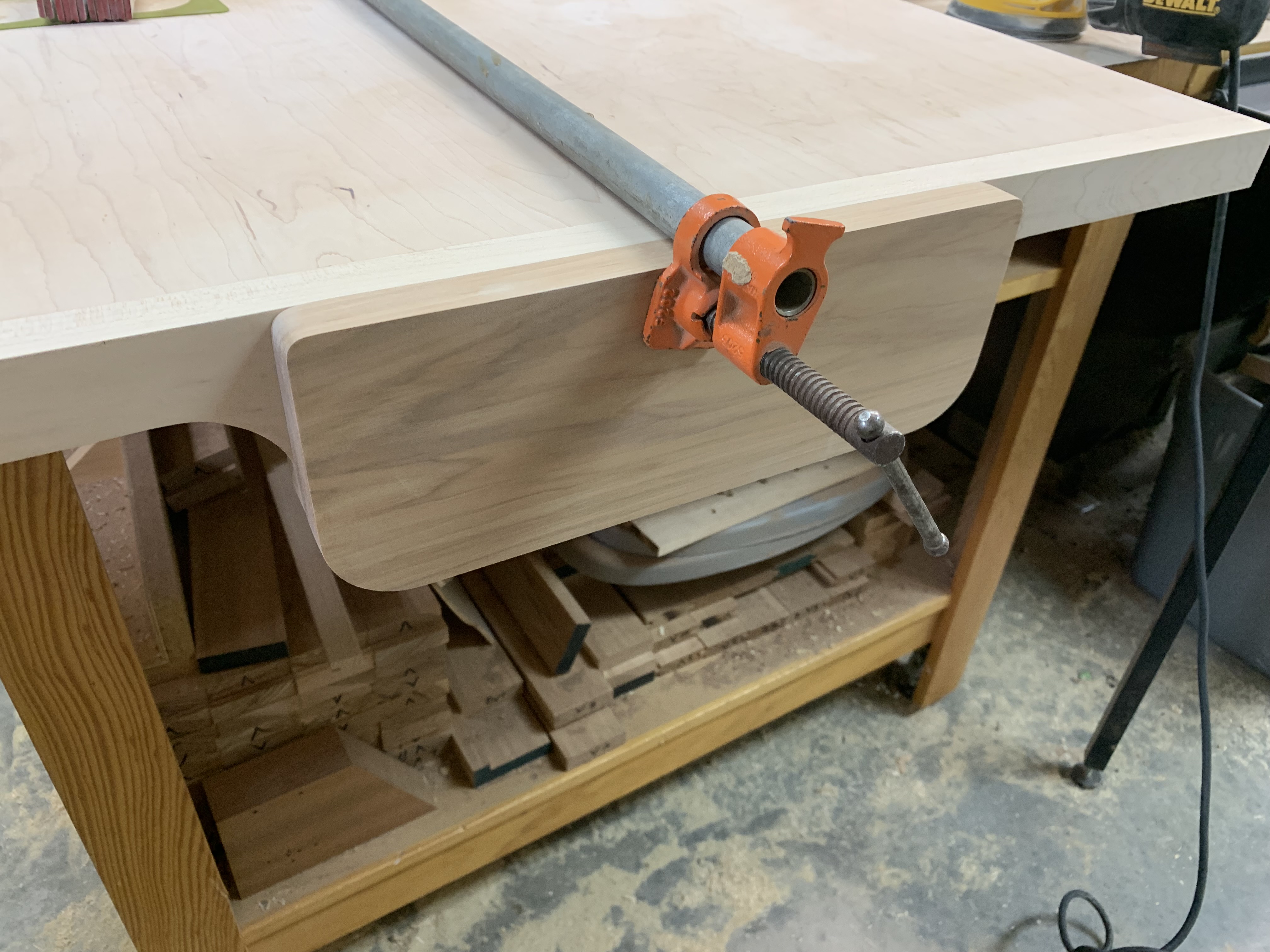 Day 3 - Front jaw for the vice is being mocked up and trimmed to match the back! So nice to work on something fun again!!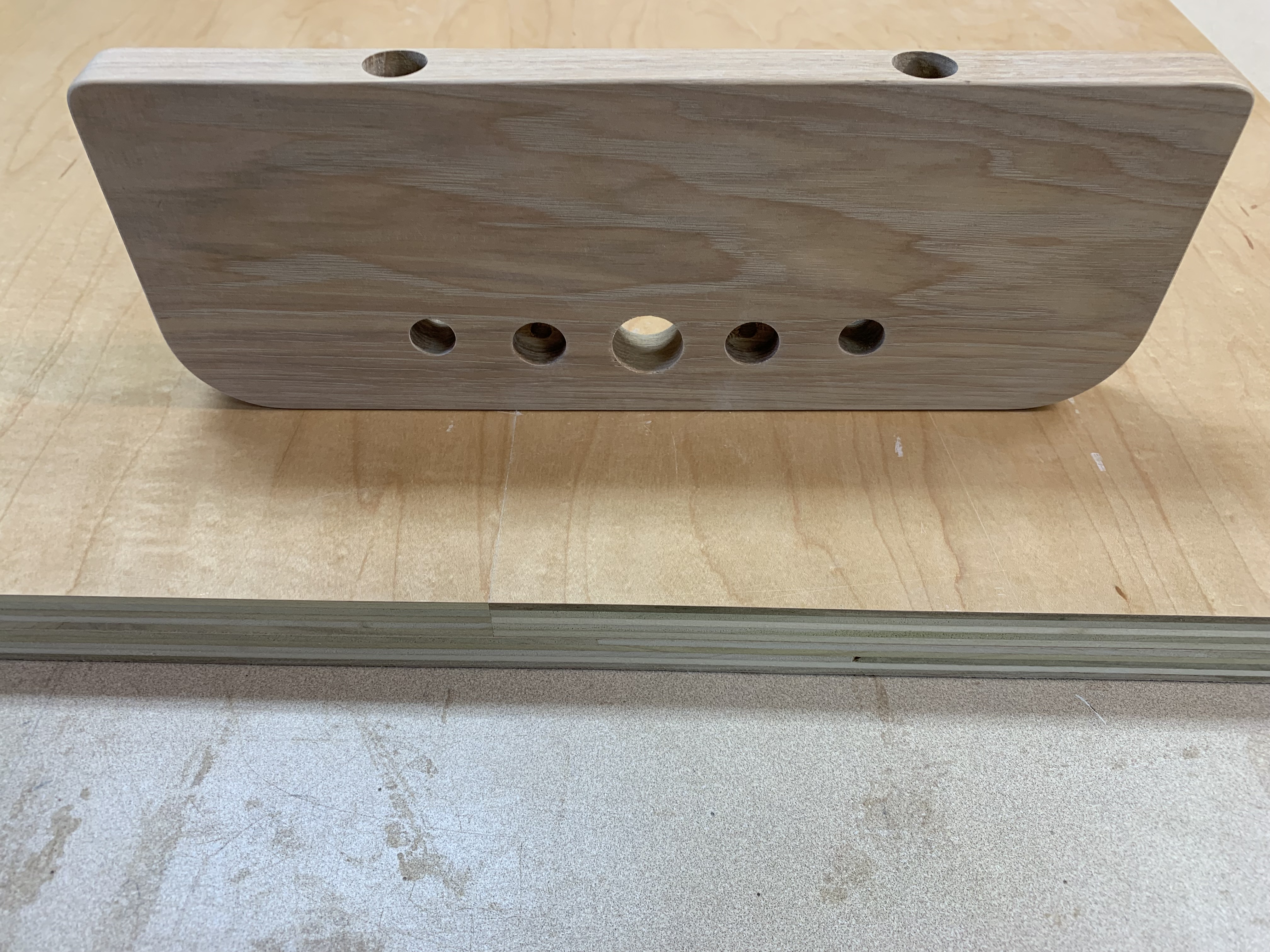 Front jaw completed and sanded.... Time for an adult beverage!! Stay tuned as this is a design build in progress!!
Last edited: