I'm not getting any younger and I can't wrangle sheet goods around like I used to, especially out of the van and onto sawhorses where I can cut it down to size.
I wanted something low and mobile so that I can simply pull a sheet out onto a cart and wheel it wherever I needed it. It also had to be collapsible so it wouldn't take up valuable space in my one-bay "shop." It would also be nice if I could break down sheets right on it rather than have to lift them yet again onto something else.
So I came up with this: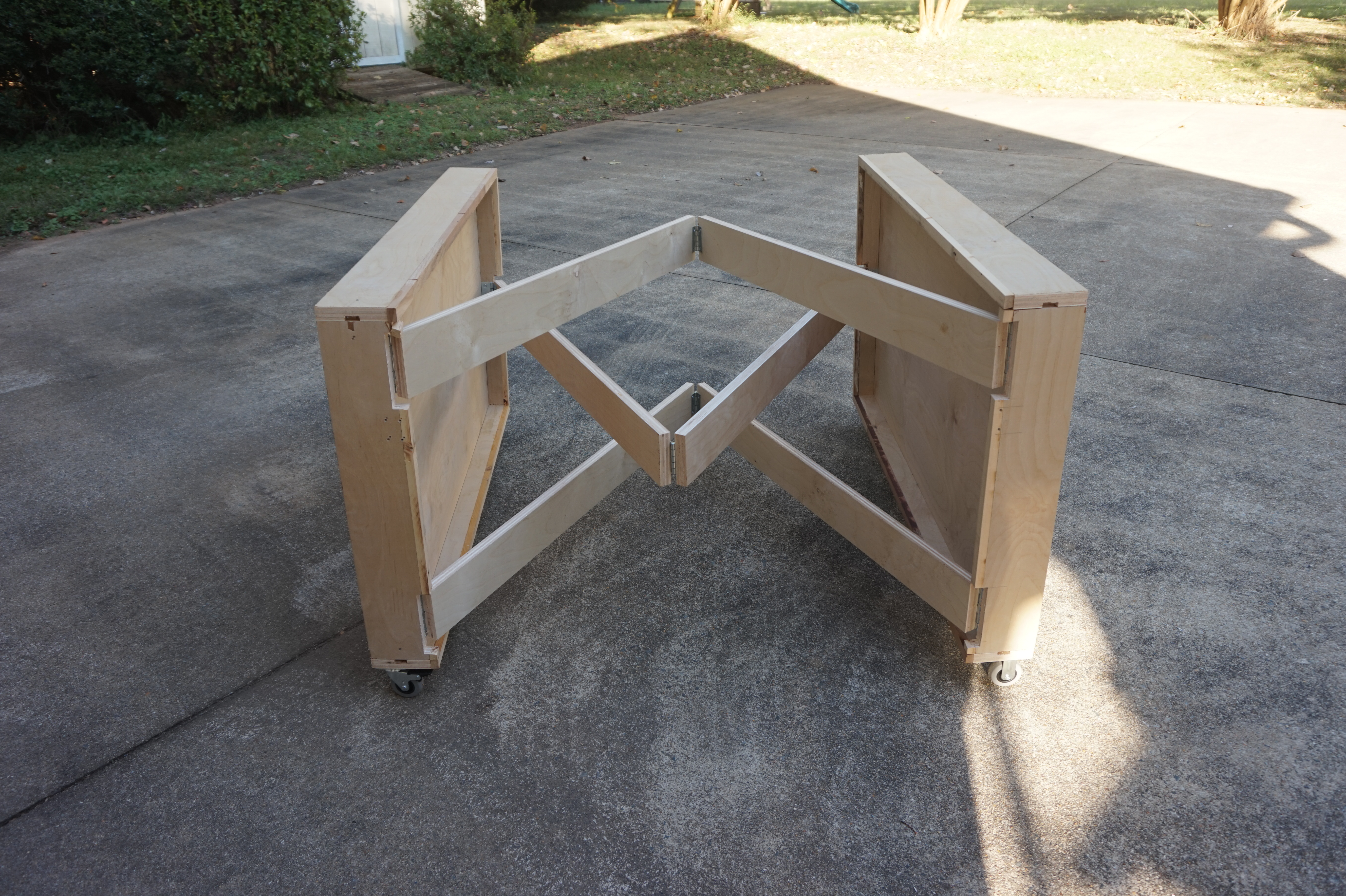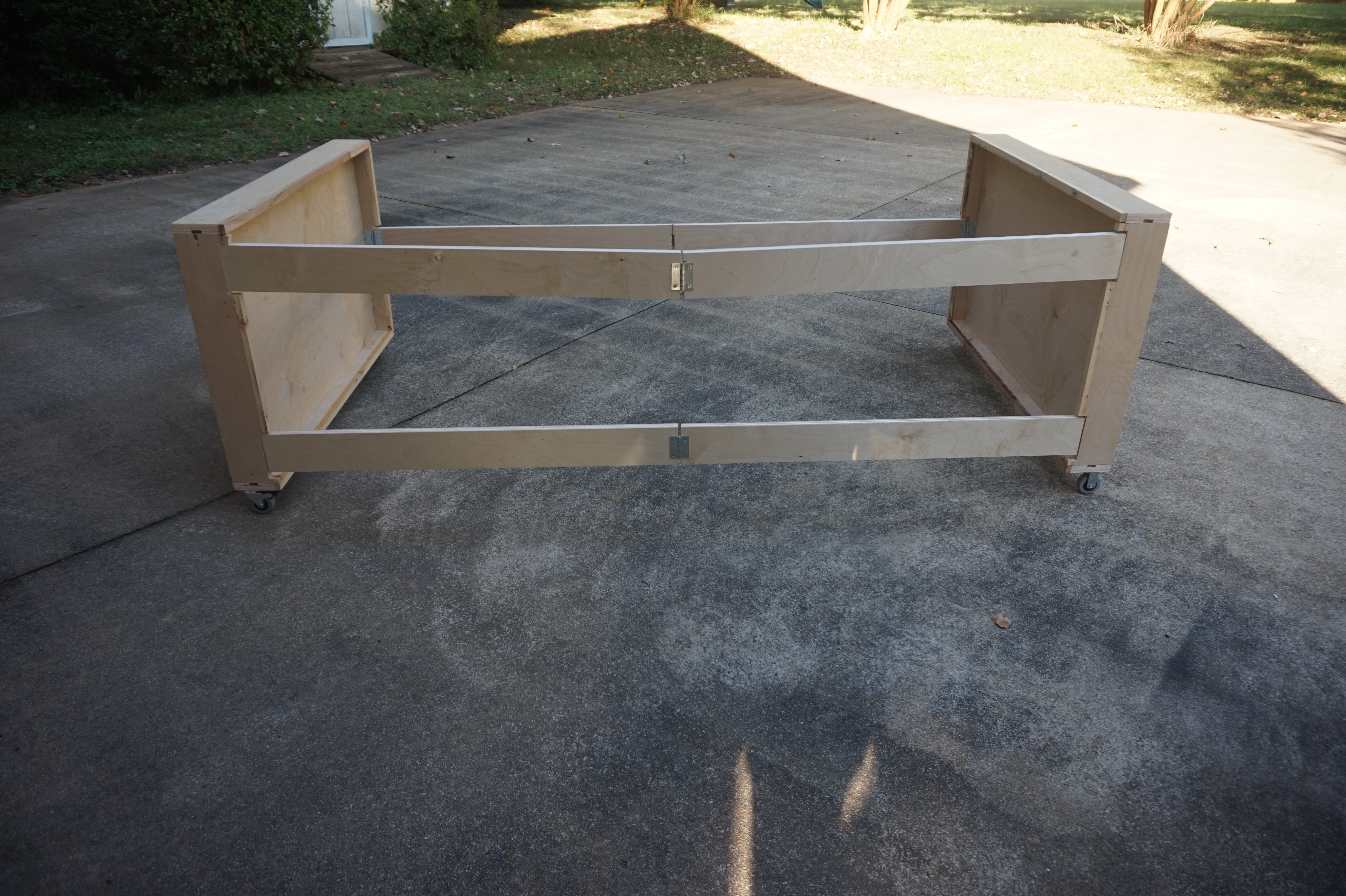 Folded up it's only 36x8x25, so I can easily stow it in a corner. Unfolded it's 36x72.
I still have some things to work out:
1) Some kind of locking mechanism to keep the legs straight when unfolded.
2) Support in the middle for the sheet goods to rest on.
3) A way to add sacrificial OSB or whatever to the tops of the ends and the yet-to-be-determined middle supports.
I have an idea of how to combine 1 and 2. I'll work on that tomorrow. Maybe just double-sided tape for the OSB.
This may end up being a prototype. I wish I had made the rails wider and used wider hinges.