I had put "the word" out that I was looking for a Dewalt Scroll saw when I bought Bobby's
A friend found one and purchased it for me and showed up with it!
I just heard back from one of our trusted scrollers that he too thought the price was too high...
Hopefully you can help me recoup part of my losses!
So... I had to pay him!
I can't use two of them, and hoping to pass this one along to someone who can appreciate and use it.
It does have the stand, but I am NOT impressed!
It seems to be in GOOD condition, but I am NOT an expert and not sure what to look for except that it cuts 3/4" cherry like a hot knife through butter!
It DOES NOT have the material hold-down - it is missing...
The air blow does work.
Located in Greenville / Greer / Simpsonville, South Carolina
I have videos of it running and it passes the Nickle test! (see the capture from the video below)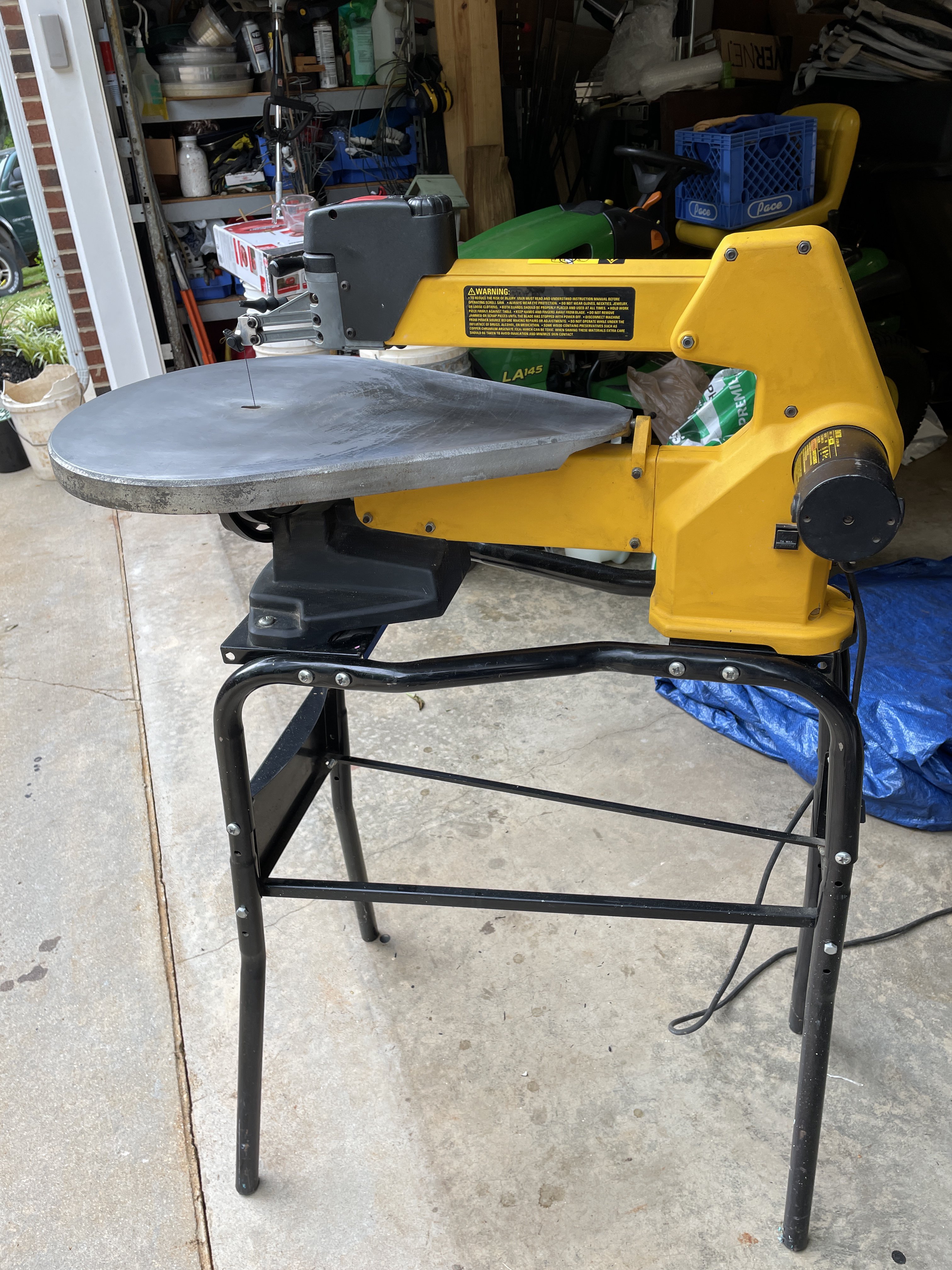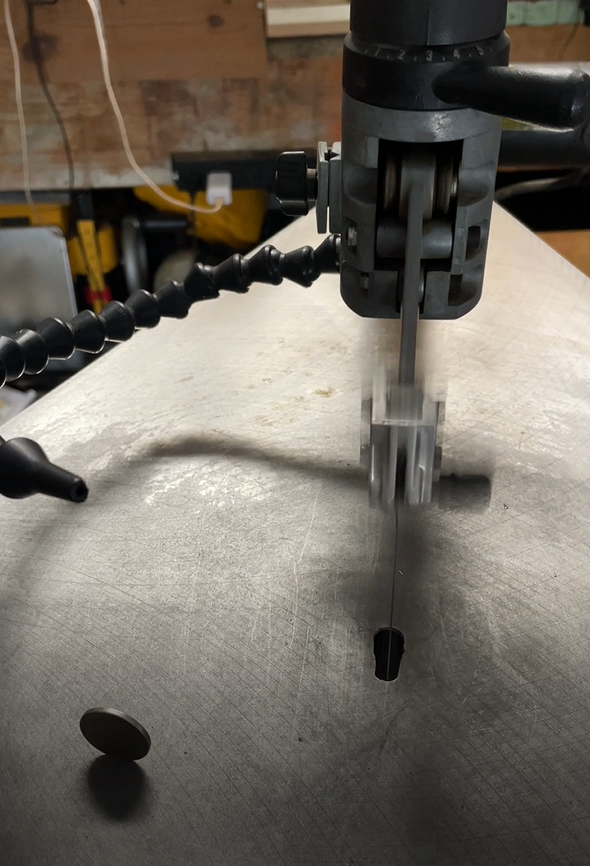 Last edited: