I have been trying to flatten the back of this iron for what seems like a couple of days in total, and I cant get this corner straightened out. Its from a new Stanley Sweetheart low angel jack and is as marked A2 steel. I am using DMT dia-sharp stones. I have coarse, fine, extra fine. I have been using water to lubricate with and have tried trend oil and simple green. I have also cleaned the stones with bar keeps friend and water.
If you look in the corner you can see the scratches running left to right no matter how hard or long I sharpen I cant get this corner taken care of. (This came off my coarse stone)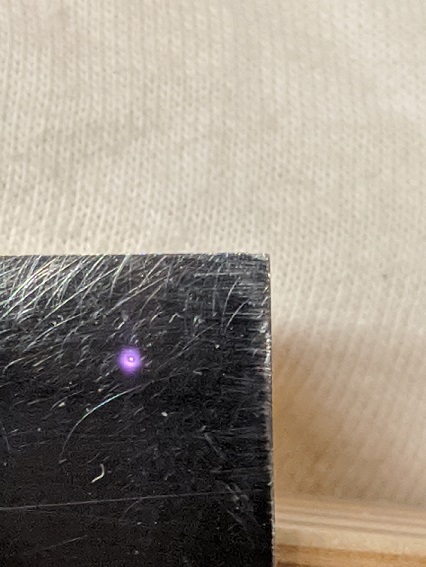 Another pic of the same corner. (This pic is off my extra-fine stone!!!)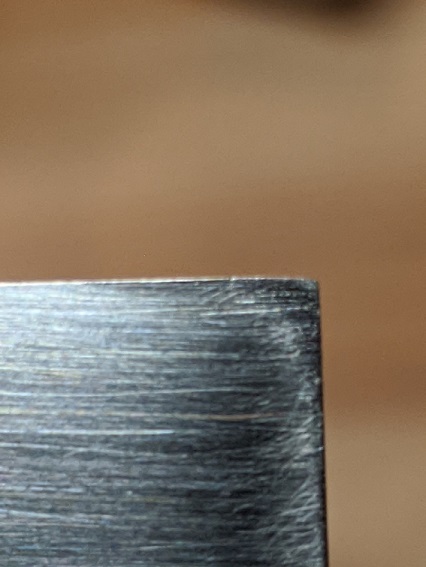 The second question is how is it that the extra fine stone cuts faster/harder than my coarse stone (1st one from coarse, 2nd from extra fine, the pics are not reversed). I have had the coarse longer and used it more but I think I have got over the break in period for the fine and extra fine.
Please let me know what ya'll think I am about out of it.
Thanks, Ryan