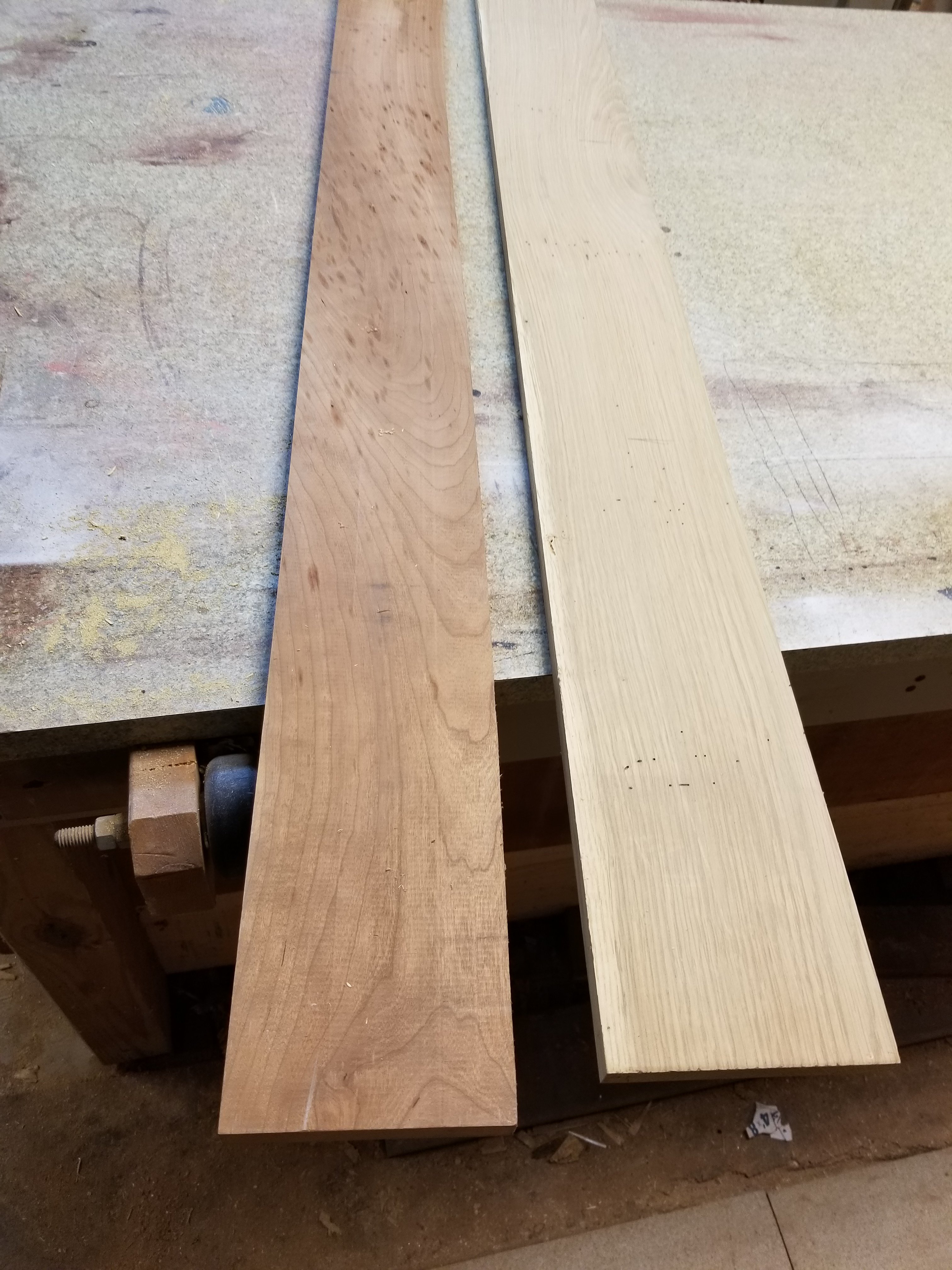 Found some wood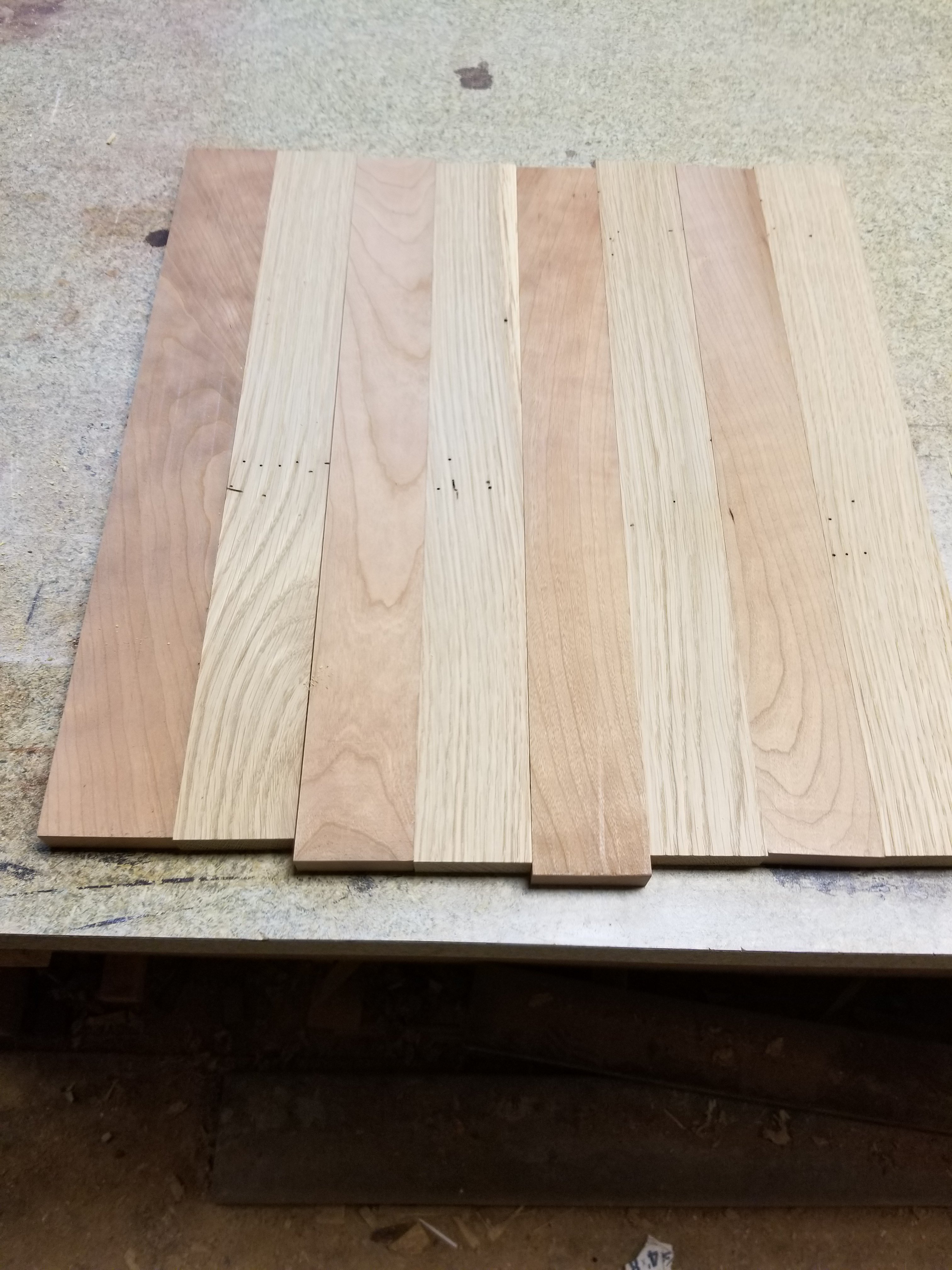 Cut out some strips. Outer strips 1/4" wider.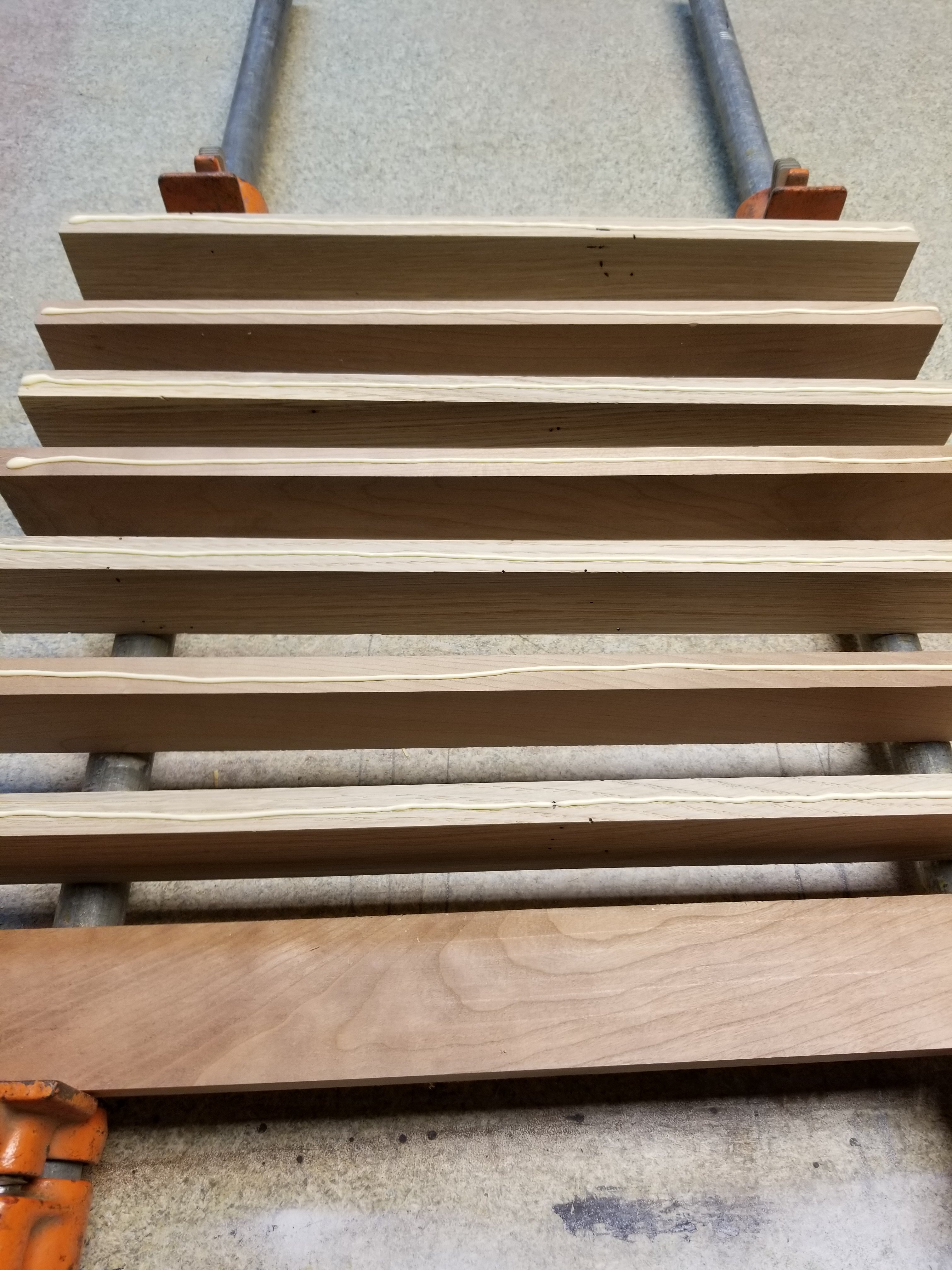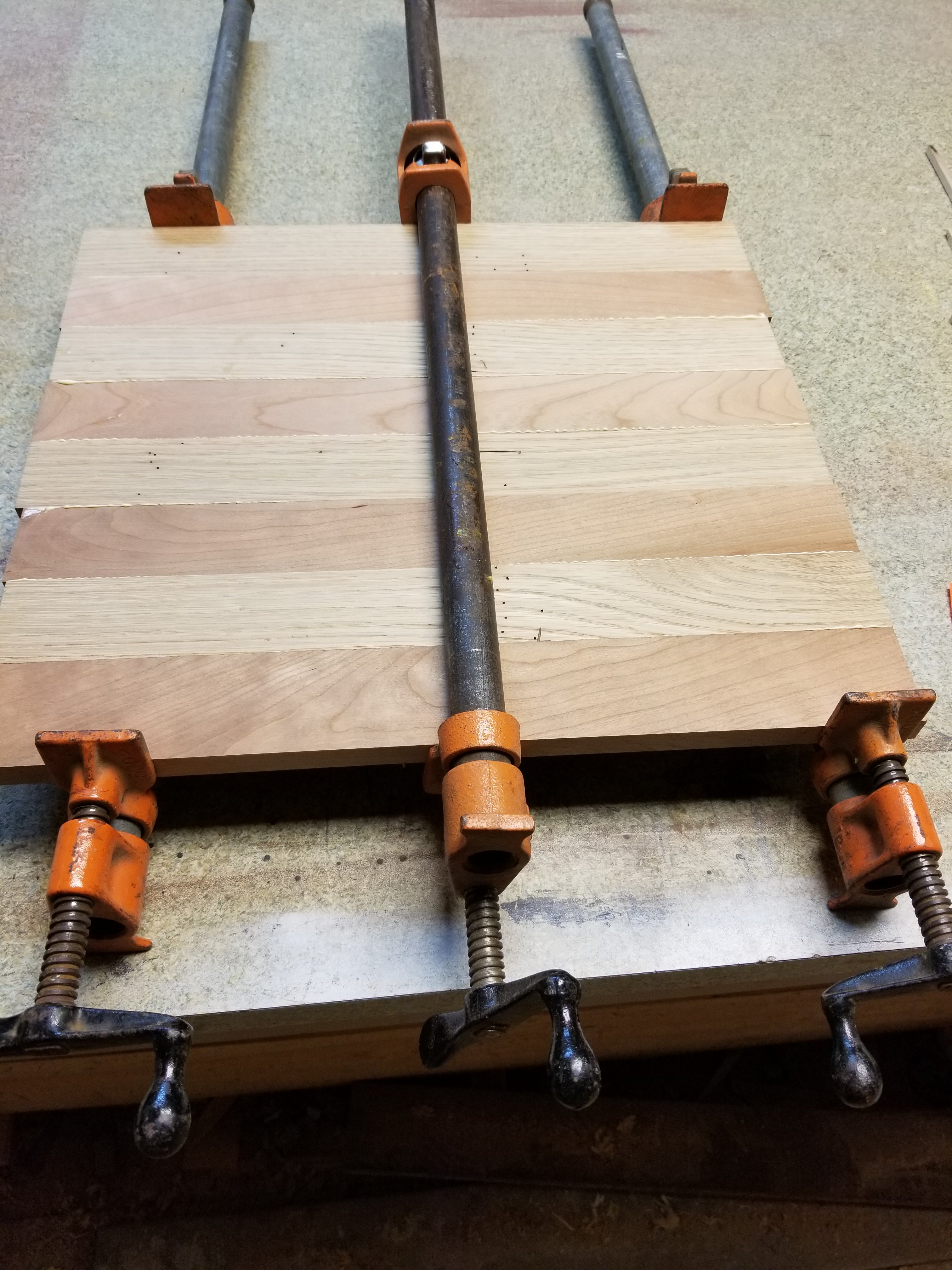 Glued up.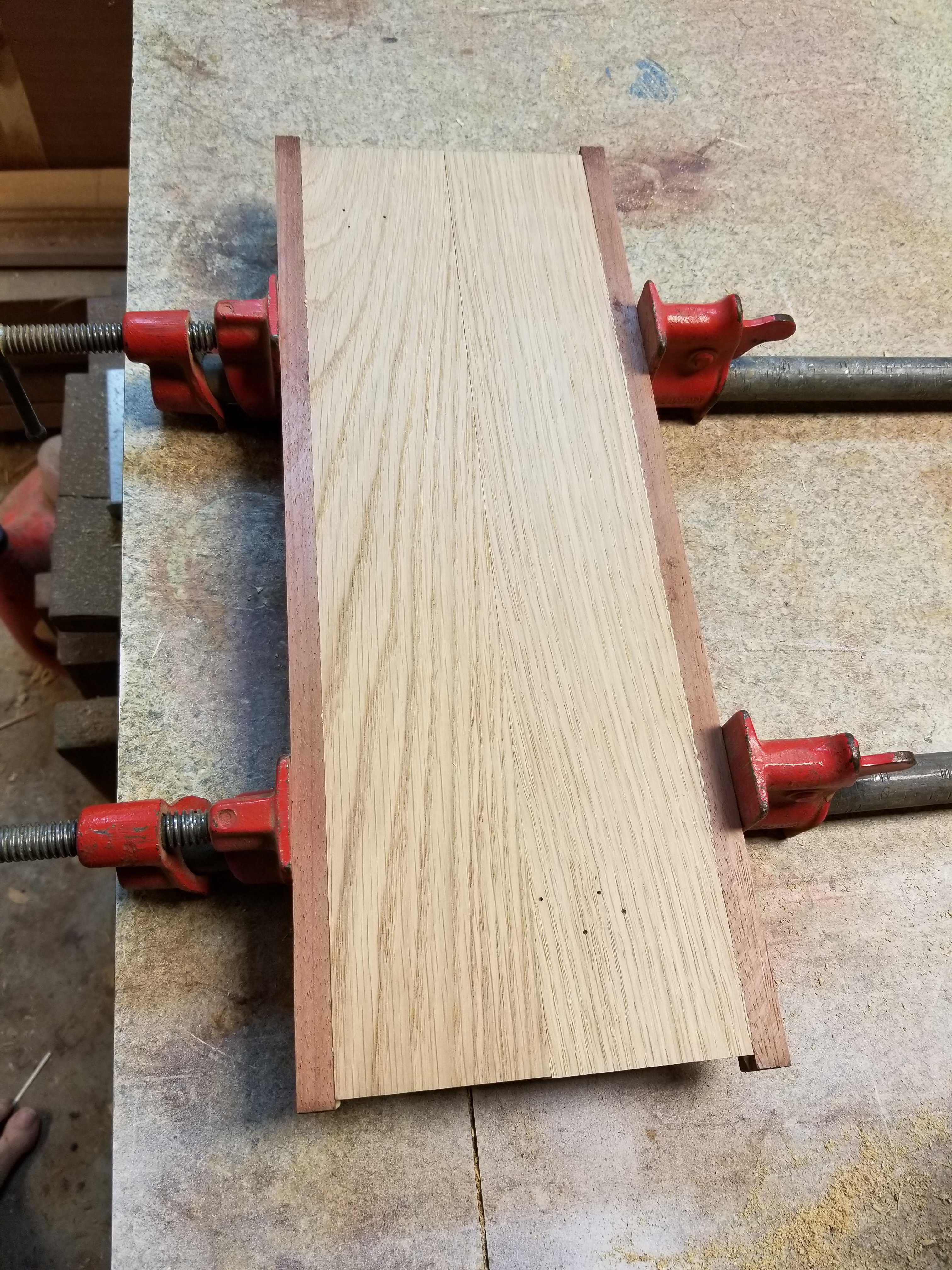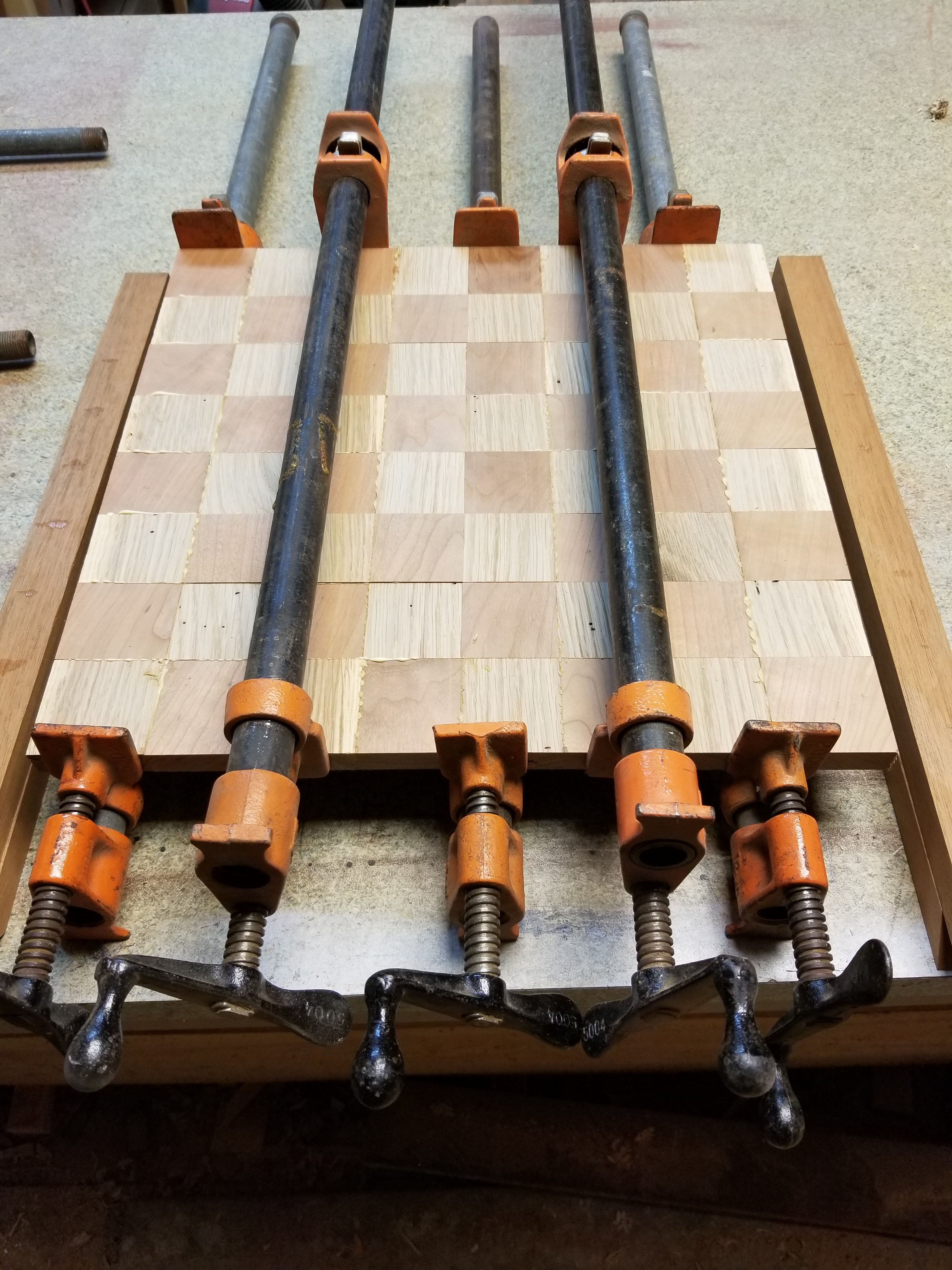 Square up with 1st and last 1/4" wider. RIP and flip. Glue and clamp. Go get breakfast.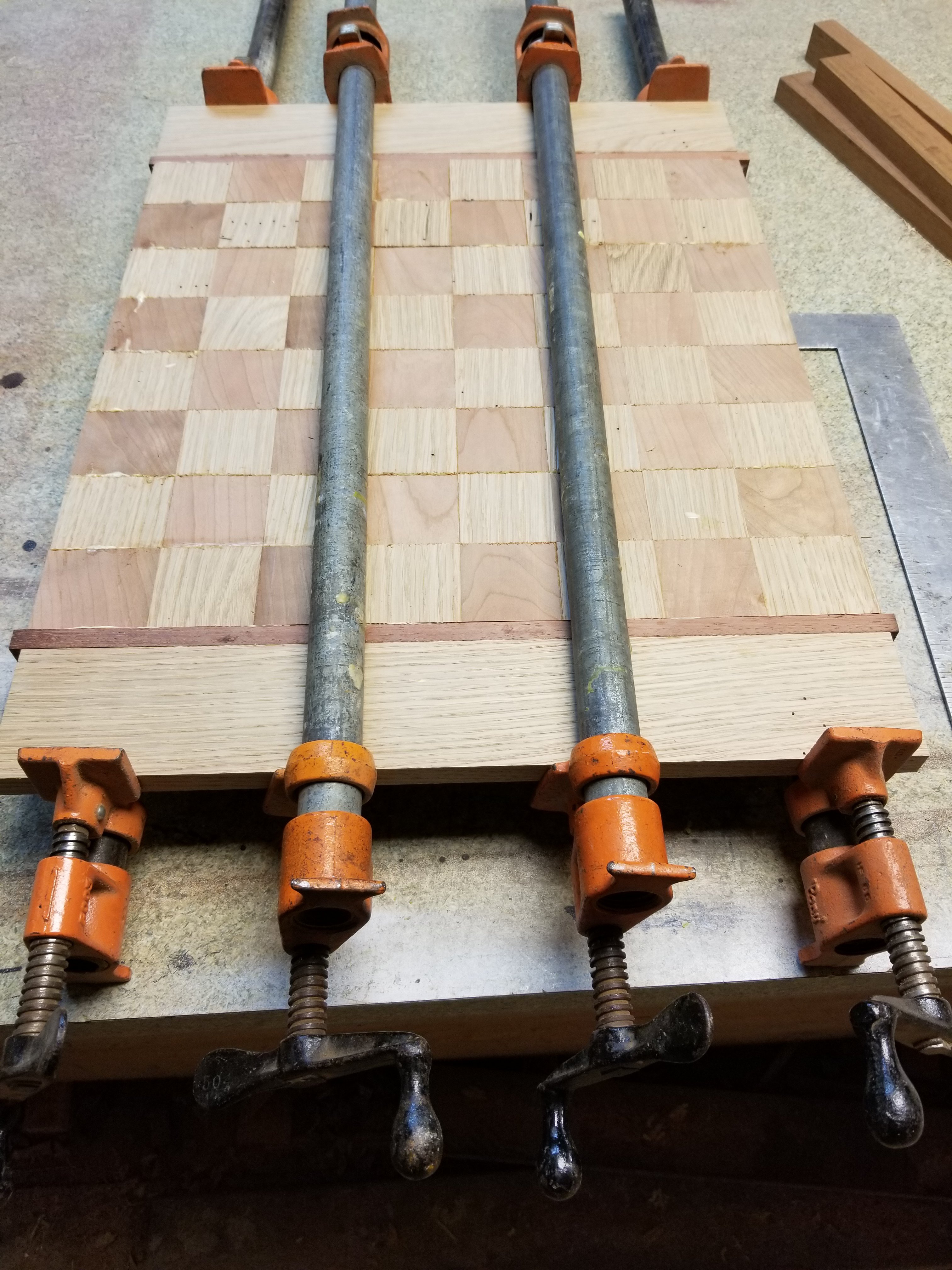 Square up 2 sides and cut to size. Add sides.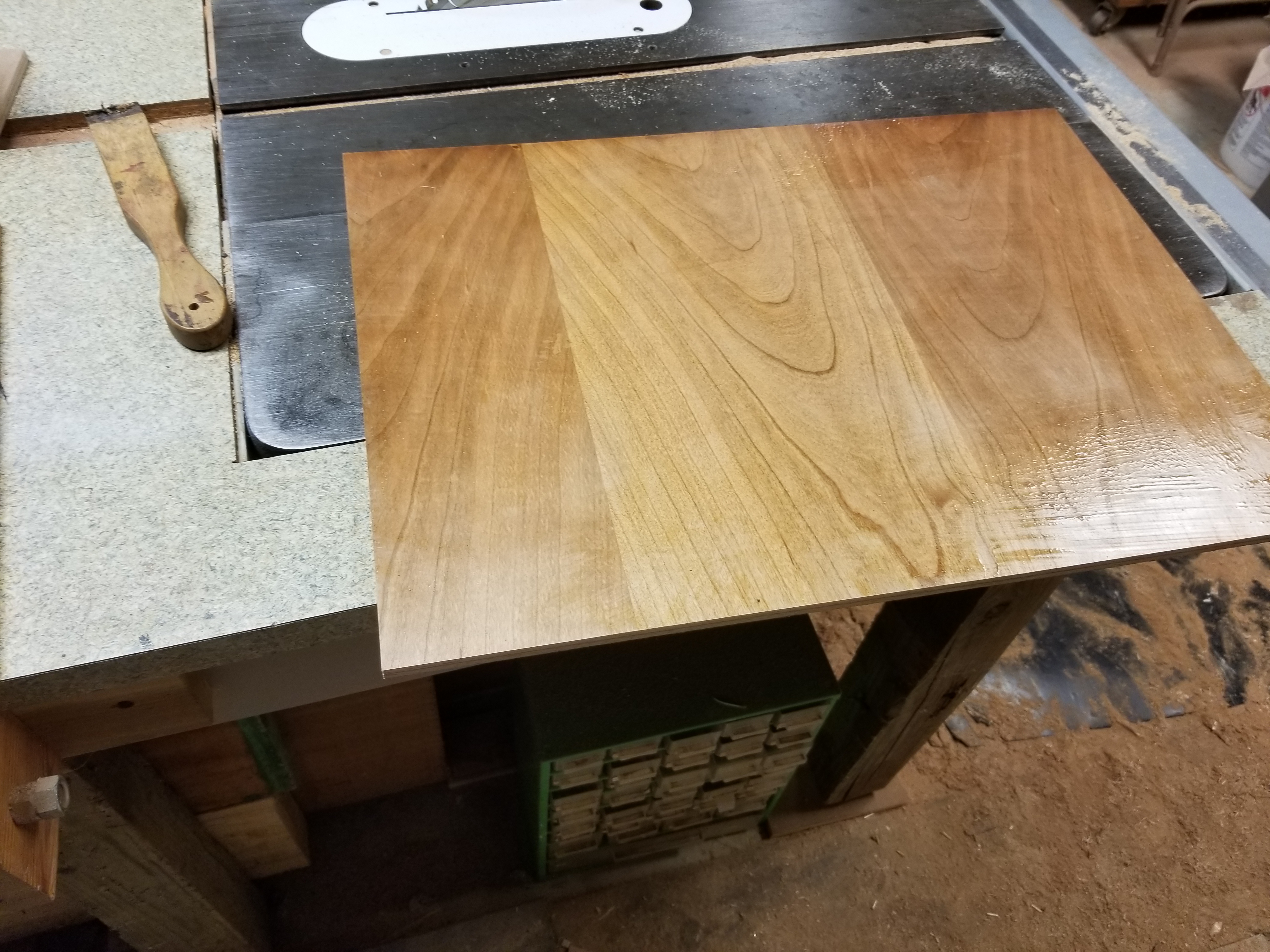 Glue to substrate. This time cherry ply.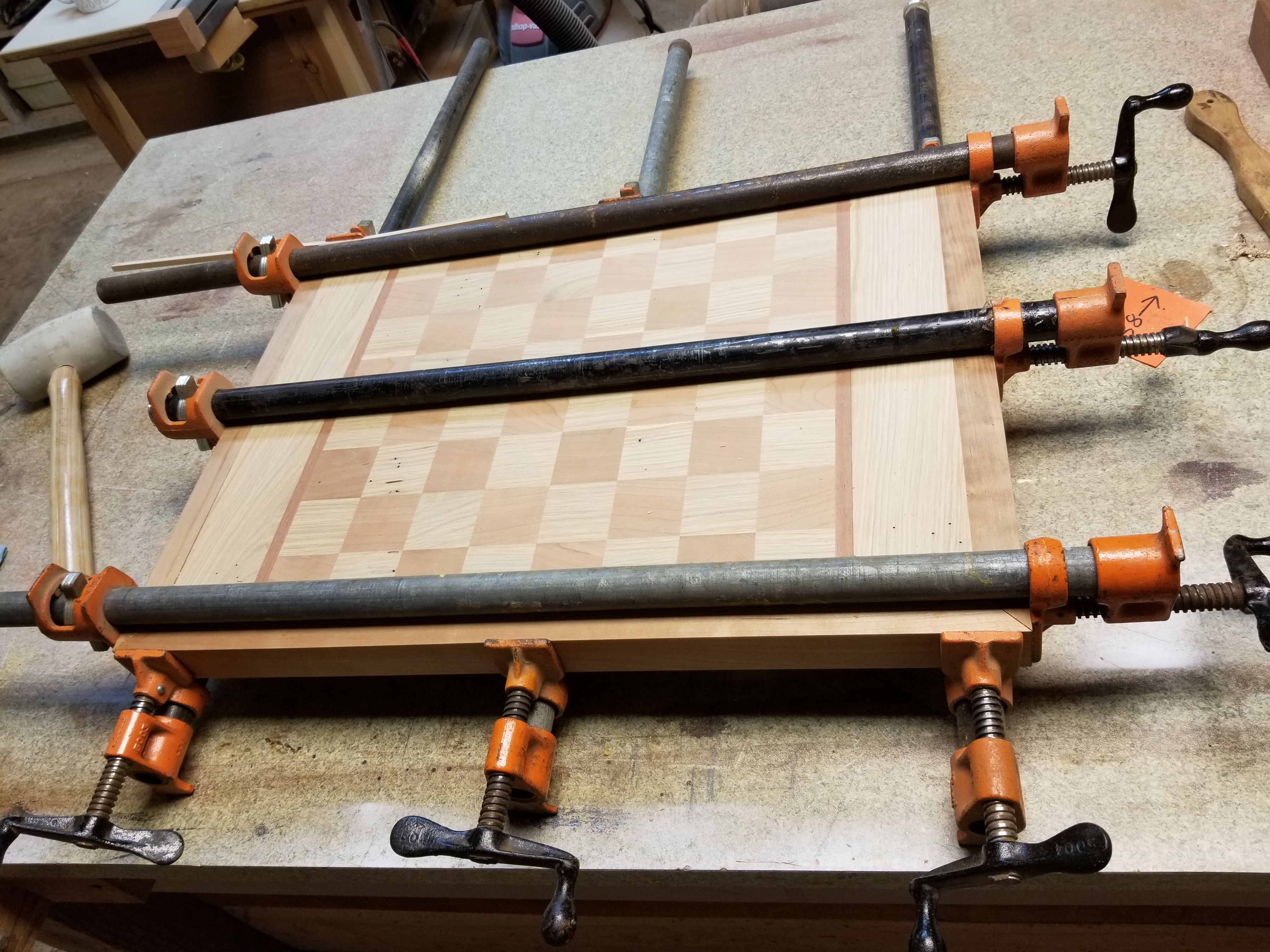 Cut other 2 sides and add banding.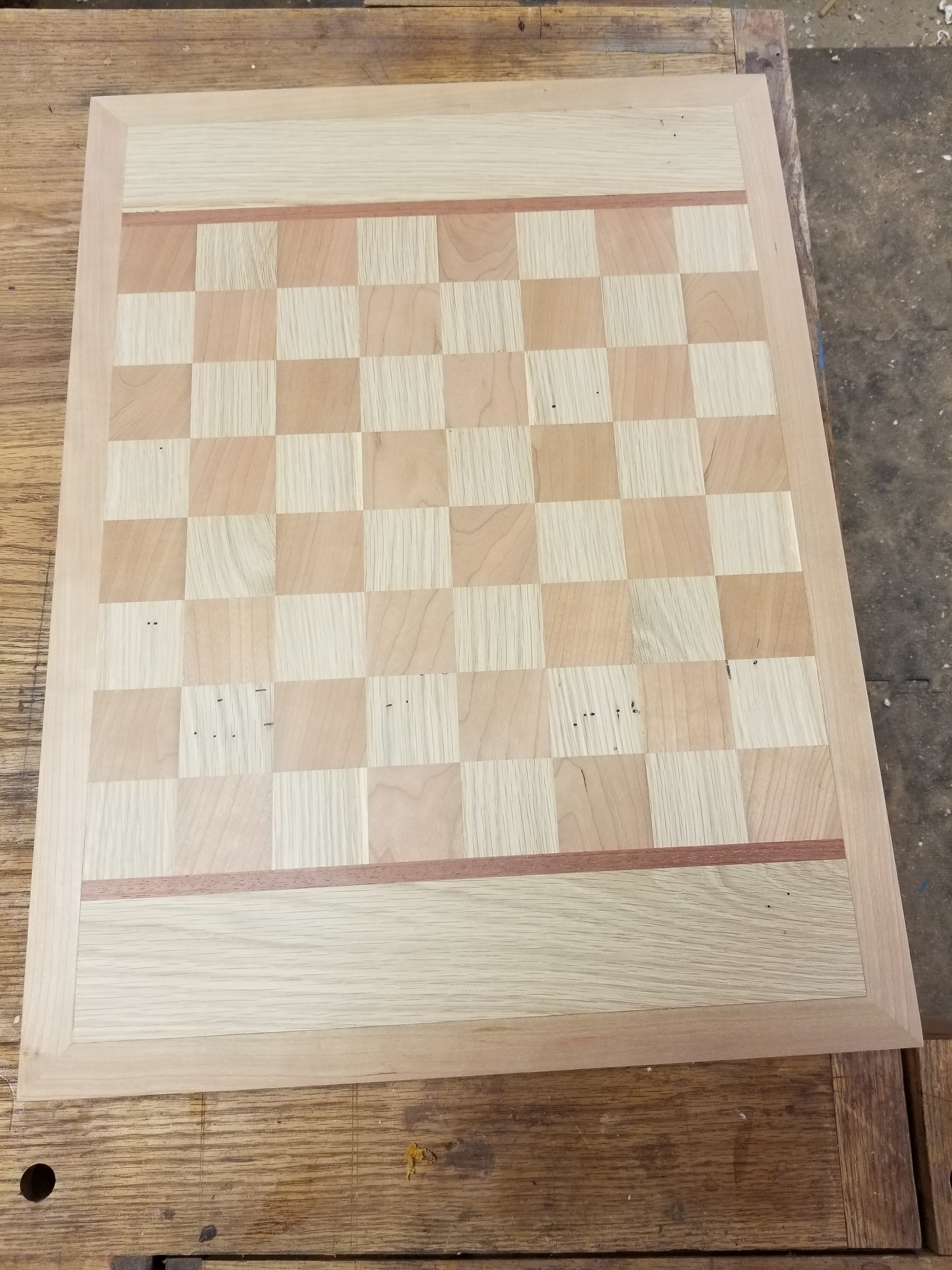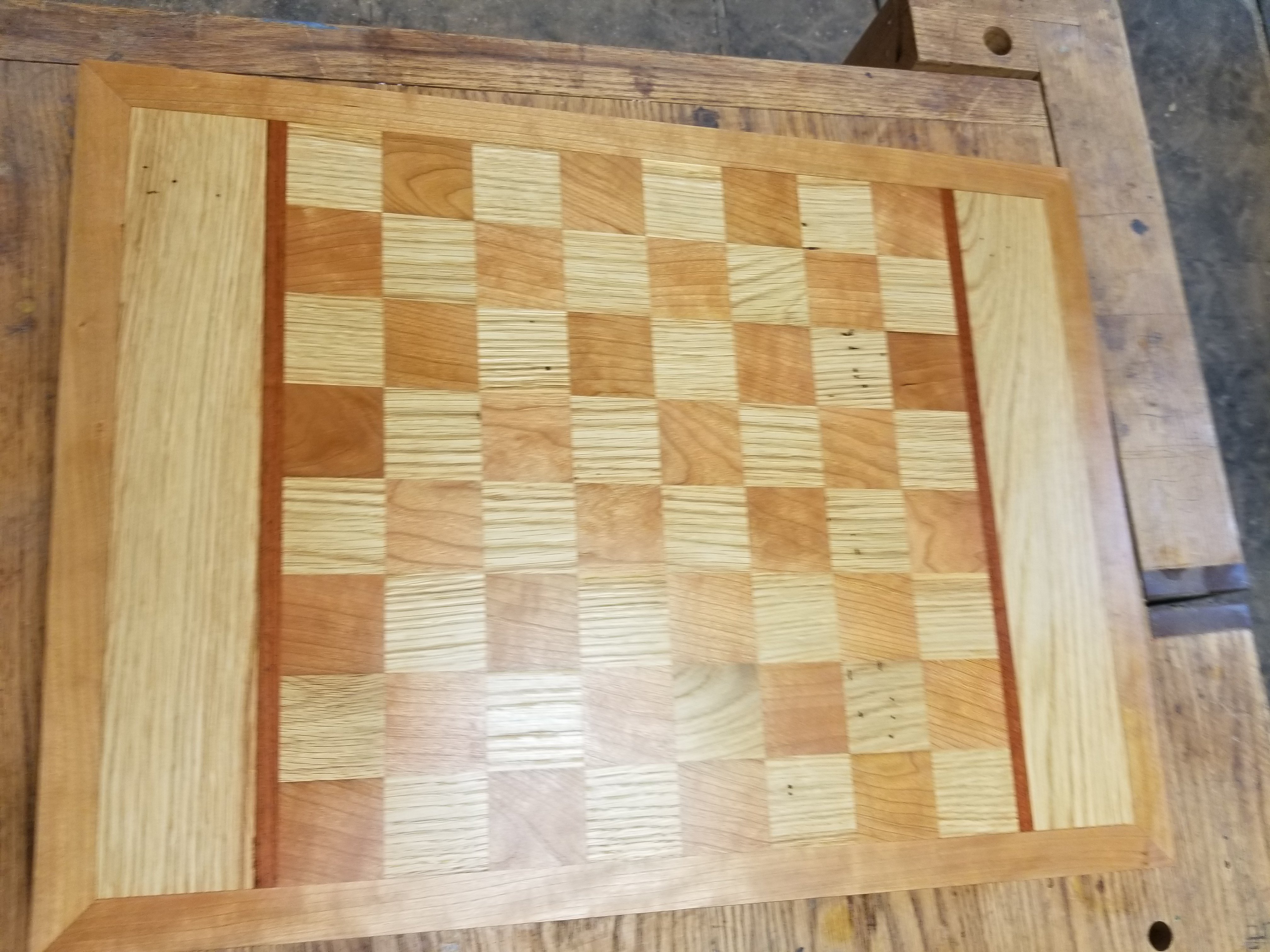 Sand to 280 and wipe on a coat of Danish oil.
Make up the ends while the glue dries.