Hello Everyone-
I hope you and your family are all healthy and staying safe.
My wife and I are expecting our 3rd child and, after suggesting we spend $3K - $4K in Pottery Barn Kids furniture, she motivated me to work on a Baby Crib & Dresser. I shared my journey with
@Graywolf
and, after completing the dresser, he said I should share some picture with you all.
I started with the baby crib an once that was done, my wife asked for a dresser. Quick note: when I started my interest in woodworking a couple of years ago, I never thought I would be making the furniture for my next child. It was humbling.
Baby Crib
It is mostly made out of African Mahogany & Sapele. The top side rails are made out of Leopard Wood and the mattress frame is made out of Cherry and Pine. Amber shellac finish. The frame can be set at three (3) different heights. It took me about 57 days to complete this project (weekend by weekend).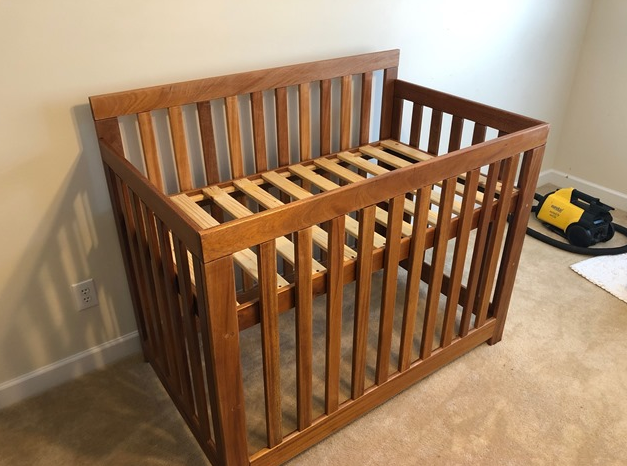 Baby Dresser
Its made out of Sapele and the drawers are made out of Wormy Maple. All dovetailing was done by hand (~488 dovetails/pins, honestly I lost count) and drawer rails are all wood as well. Amber shellac finish outside and oil finish on the drawers. I even used my branding iron, marking one of the drawers with it. It took about 53 days to complete this project (weekend by weekend).