I have an upper cabinet that contained all my boxes of sandpaper. Whenever I needed a disc, I'd pull a bunch down, sort through them, then leave the boxes all over the counter where they just got in the way. I finally decided I needed something that fit in a toolbox drawer and I could just open it and select the range of grits I needed. I couldn't find anything useable on Amazon or eBay, so I figured I'd make my own.
I've got one 6" sander and two 5" sanders with different hole patterns so I designed three trays. I bought two sheets of 24" x 48" x 1/4" MDF and began sawing. Two drawers are 55mm deep and the other is 70mm.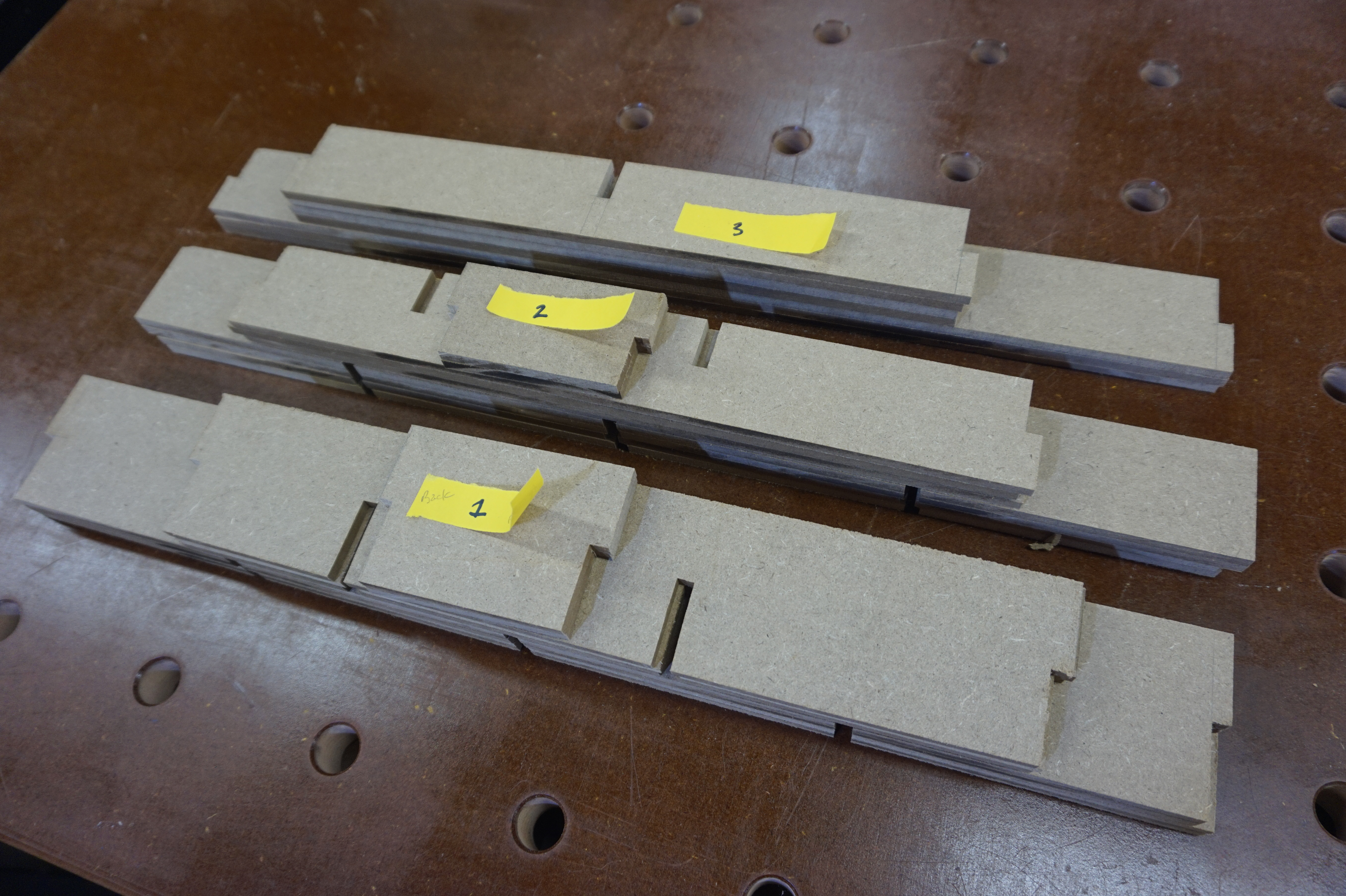 When I measured my drawer and then added up the width of 4 discs and five 1/4" thicknesses of MDF, I was about a half inch short. I came up with the idea of eliminating the two side walls to get my half inch back. The drawer sides would serve as walls. Amazingly, I didn't screw up and everything lined up.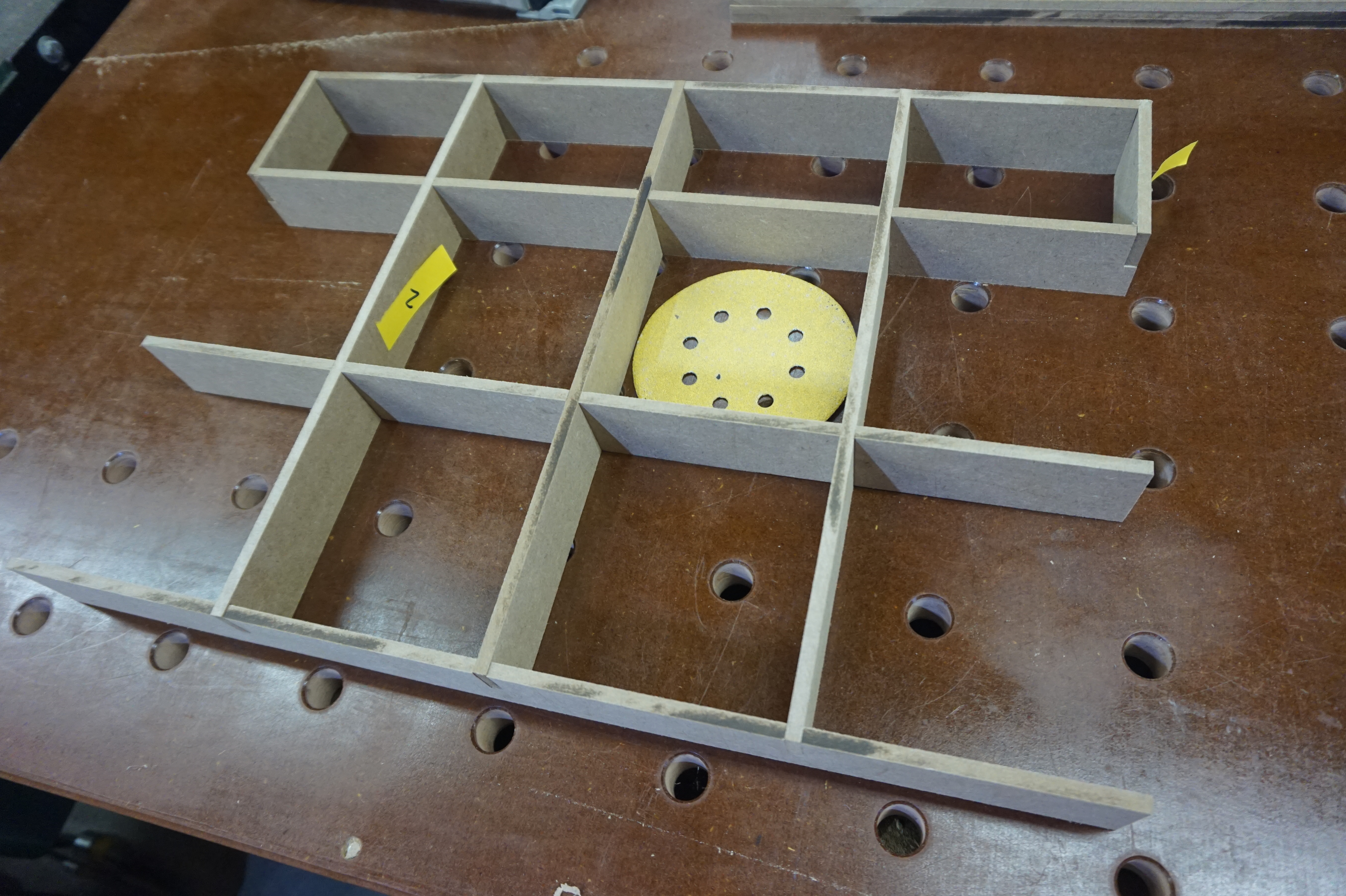 I had plenty of room for three 6" discs. Here's the dry fit.
Because of the thin stock I used gentle pressure on the clamps. Finger tight, just enough to close the gaps.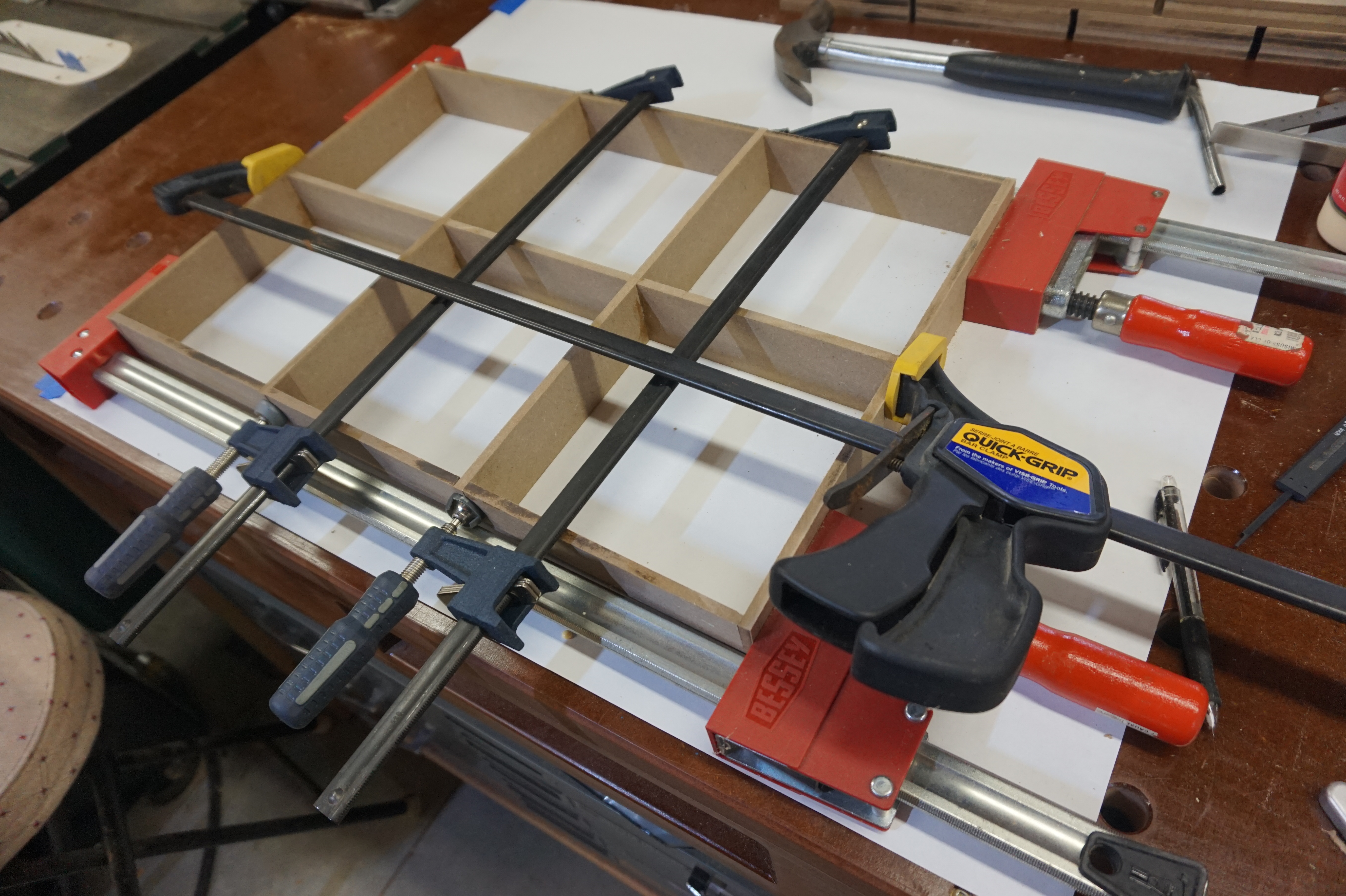 Bottoms attached.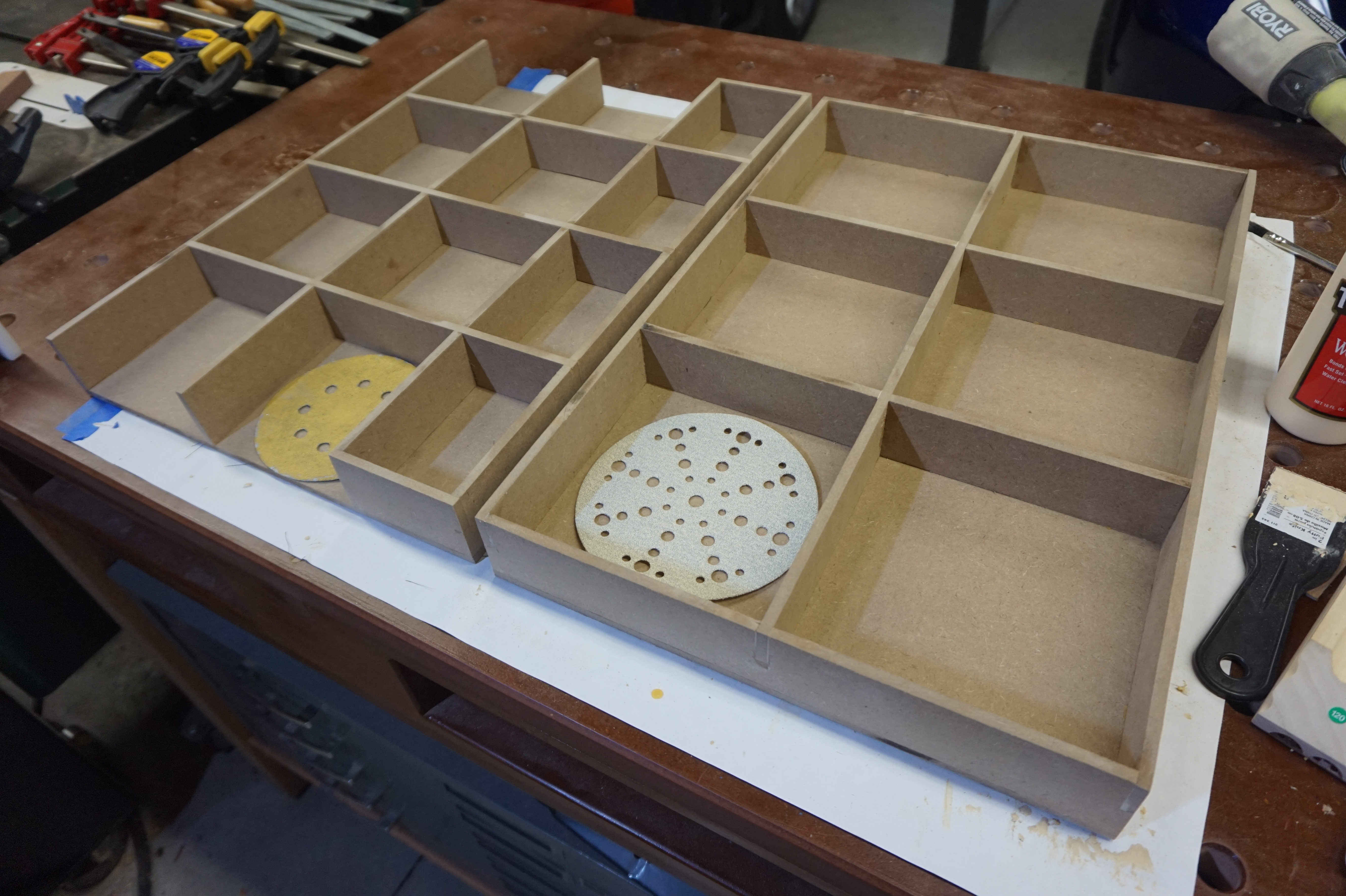 After everything was glued up, I realized I had forgotten I wanted to eliminate the three dividers in the back cubby area of the 70mm tray. Oops. Japanese pull saw and a chisel took care of it with minimal damage. Pain in the buttocks though.
A coat of primer/sealer and a coat of paint. It ain't pretty, but at least it's covered.
Voila.
I need some more 5" Festool-pattern discs. I also have some Diablo and Xtract mesh discs that work. The trays are great for inventorying your discs at a glance. No more looking through stacks of boxes.
6" drawer.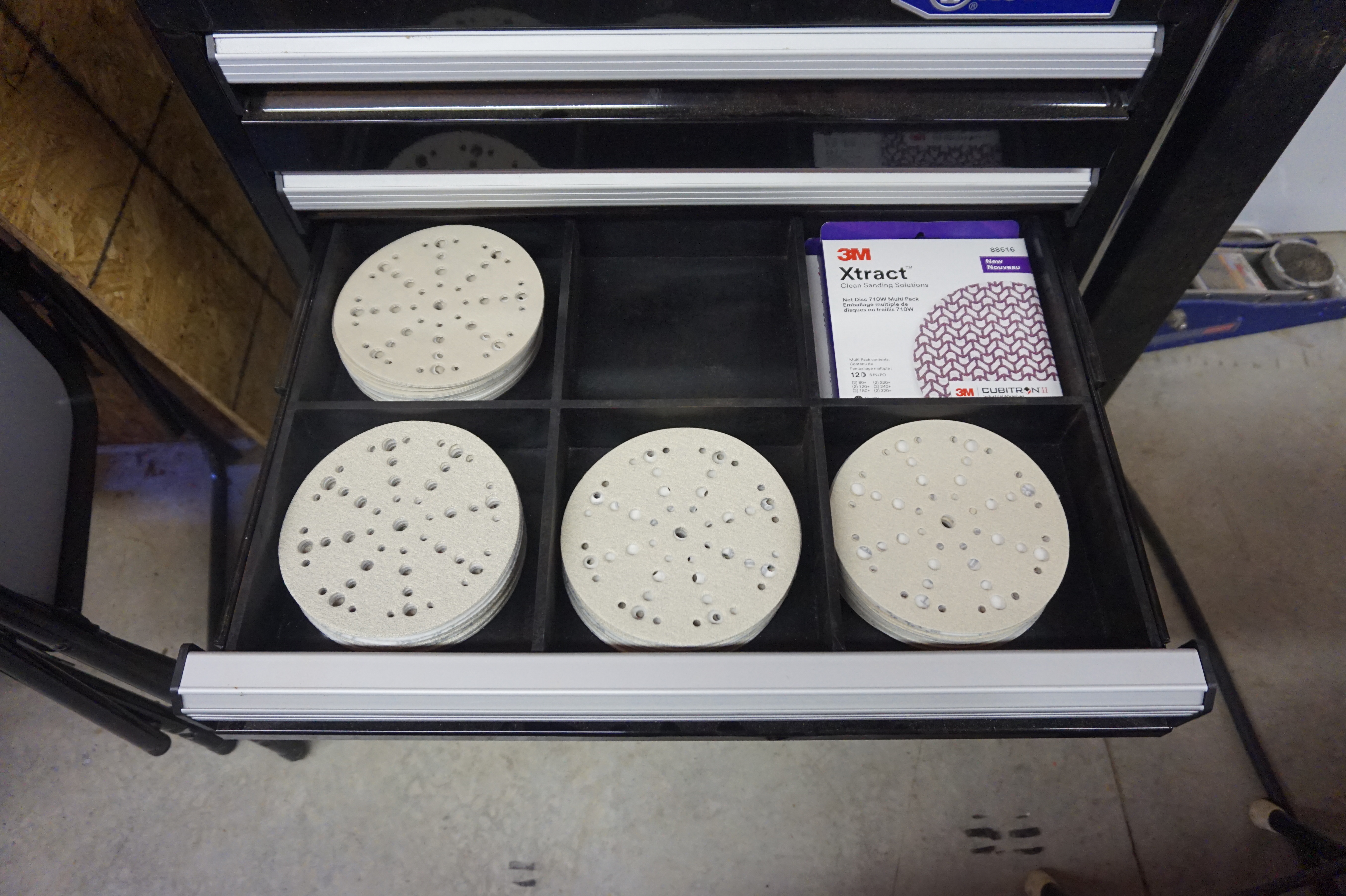 I freed up this much cupboard space.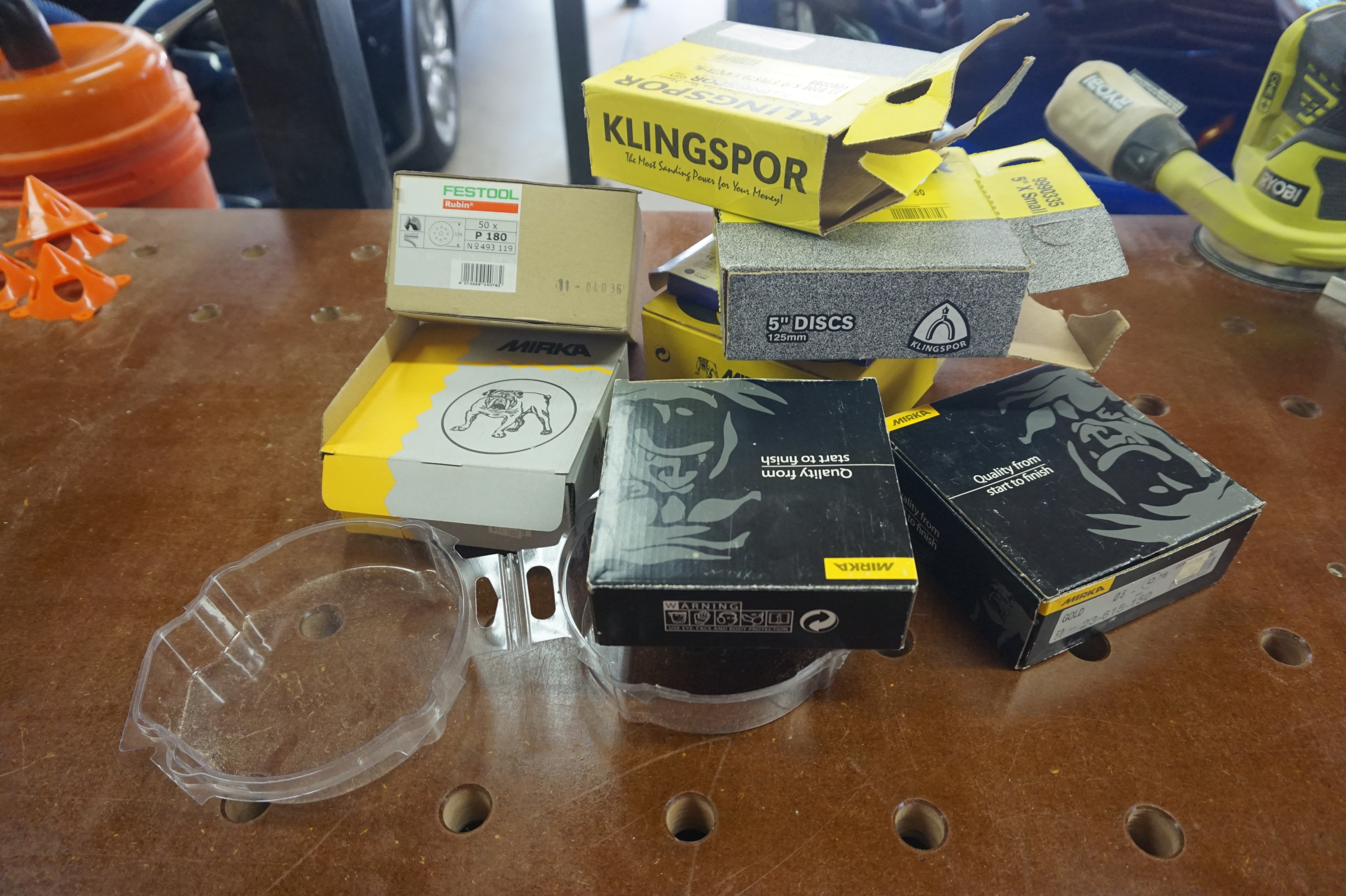 I'm going to glue a little block to the corner of each cubicle to label the grits and I'll call this one done.
Last edited: