About 14" in diameter
Some cherry burl: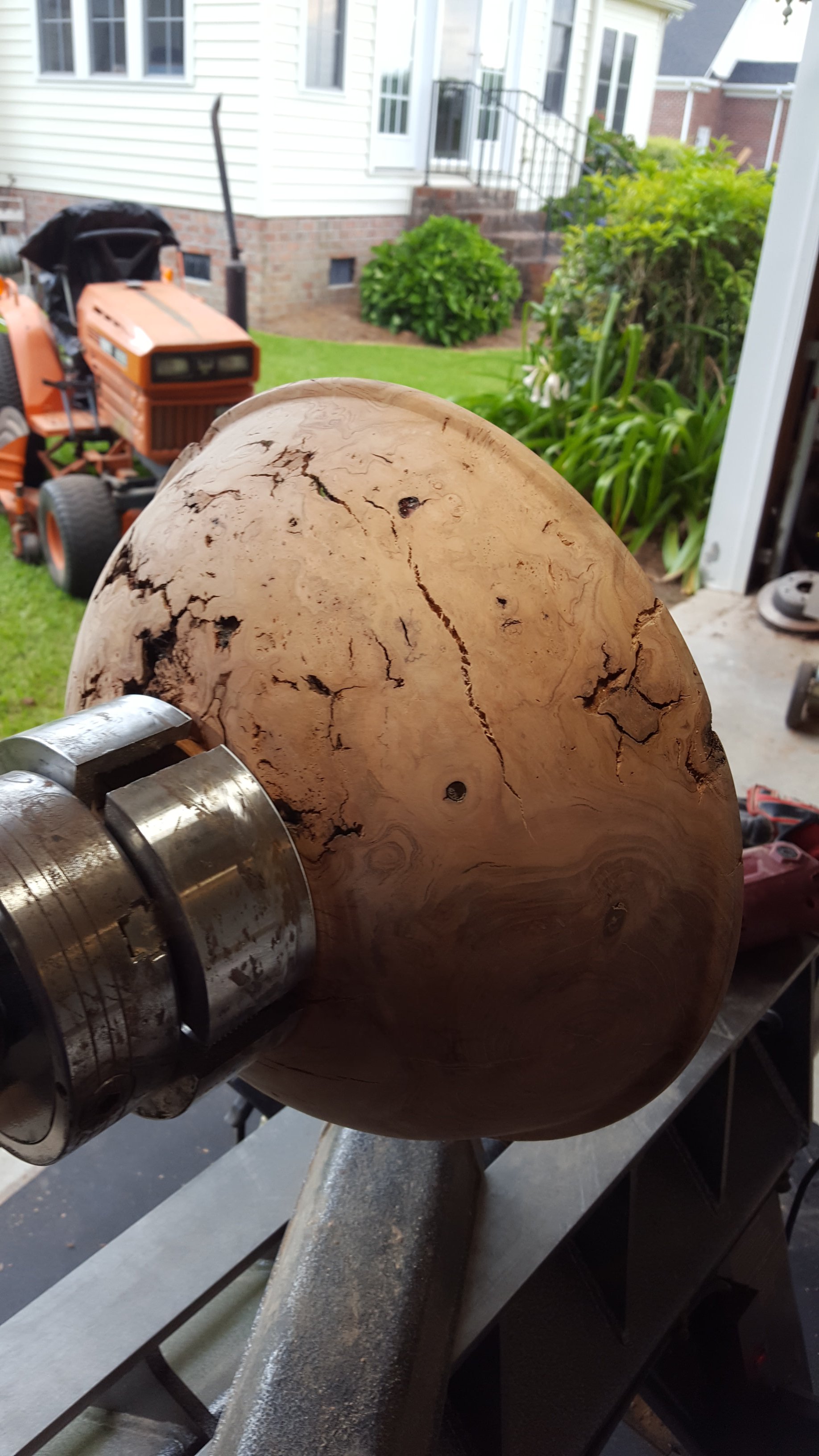 Kubota photobombed me!
Found this in the dried pile. Turned last fall. Once turned pecan. Time for sanding. Wall thickness a little under 1/4". Shaped by nature: ~10" East to West and ~11" North to South. Looks much more oval than it measures, IMHO. So far, it will hold soup! Golf ball for proportions only.