This is probably my first real project, and a gift for someone. It's a step that will be tied to a dock, it is to help board a sailboat.
I started this project by learning to use Google Sketchup. It took about 4 days to get the hang of sketchup, but was well worth it.
After designing it I started to build it. It was constructed with 2x10s and 3 inch drywall screws. I constructed it as 2 separate components.
After building the 2 components I gave each 4 coats of spar urethane, and then assembled the 2 components. Then I added abrasive non slip strips to the steps.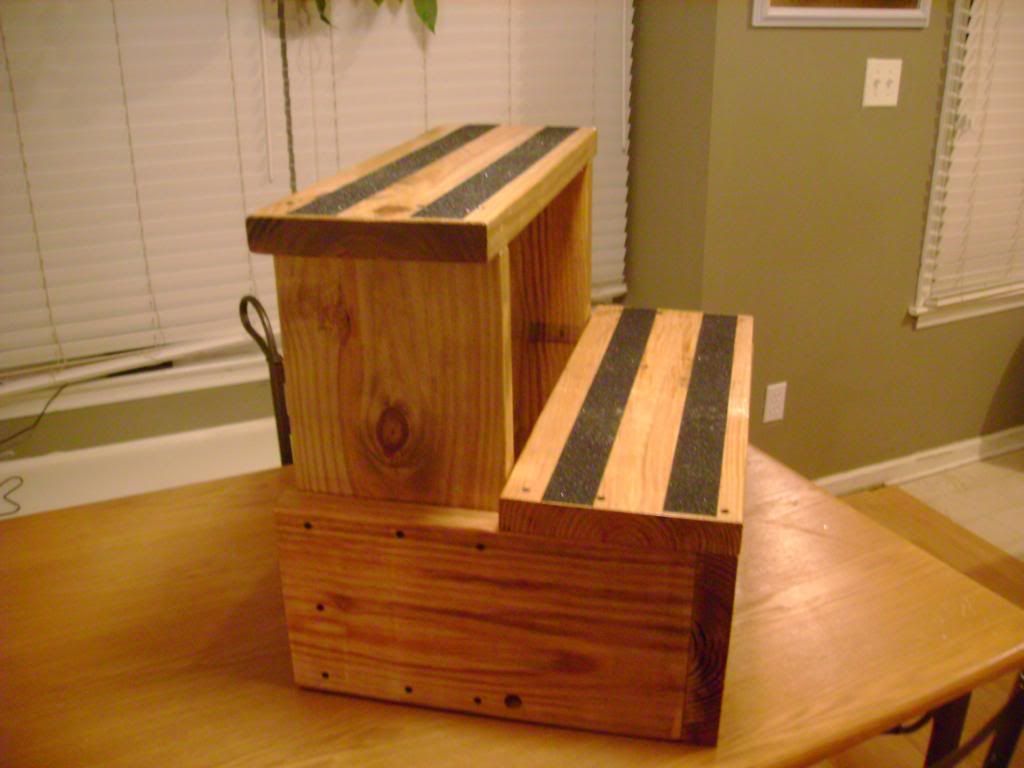 I'm quite happy with the results. It isn't perfect-the components at the bottom are not perfectly flush, so it has a slight wobble. The way it will be tied to the dock it wont really matter and should still be stable. But I would like to remedy that type of mistake on future projects.
Comments or suggestions are welcome!