Man with many vises
User
Tired of re-rolling the paper towel roll after trying to tear off just one, I looked on YouTube for an idea and found the germ of this design. Most solutions still used a spindle but I did not. This is an ugly proof of concept model from some melamine board scraps but it works better than I expected.
A double chamfer on the back of the friction strip. The friction strip lifts out for reloading a towel roll.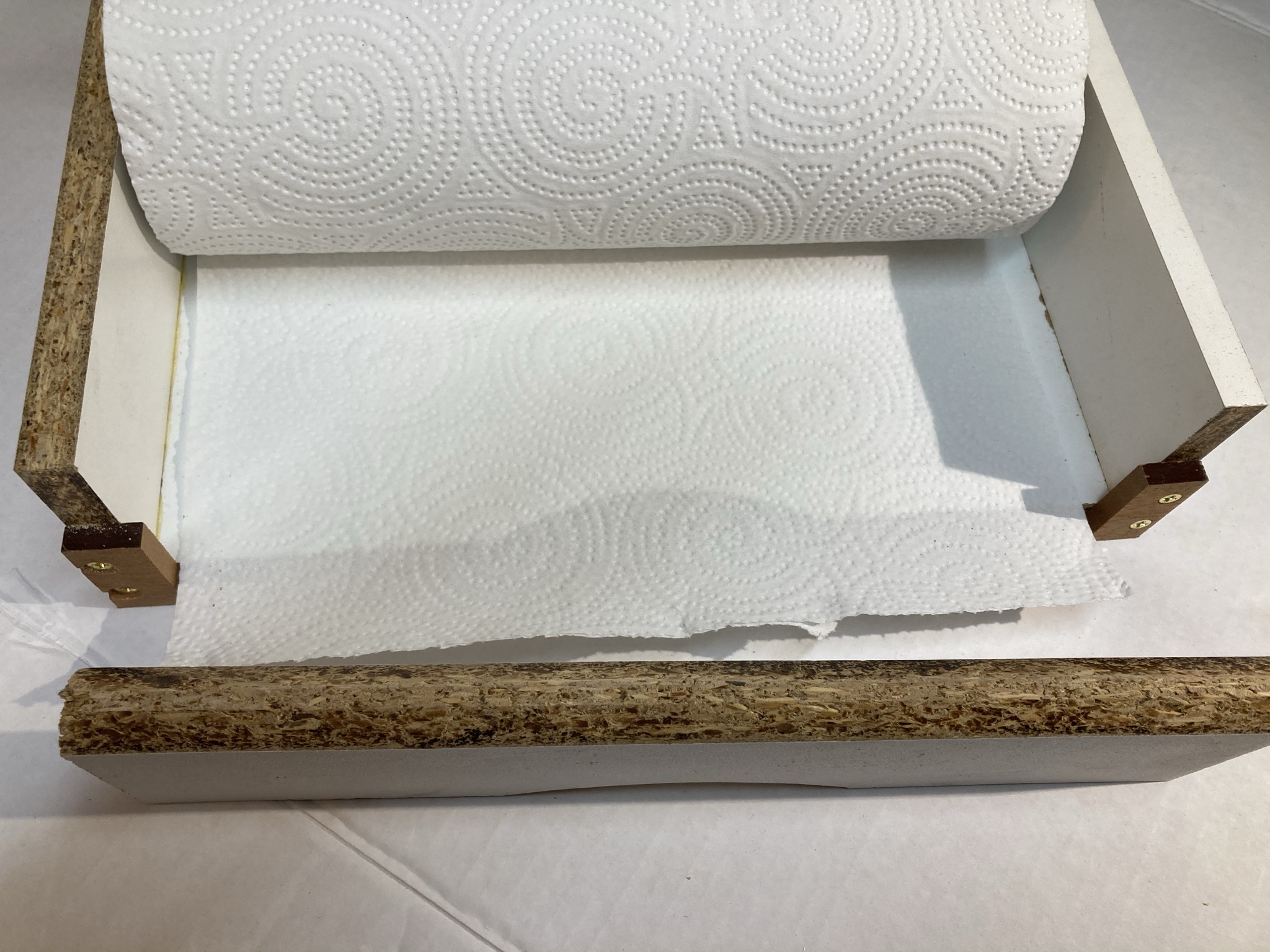 Installed above my workbench. Now, I can reliably get a single sheet with absolutely no re-rolling.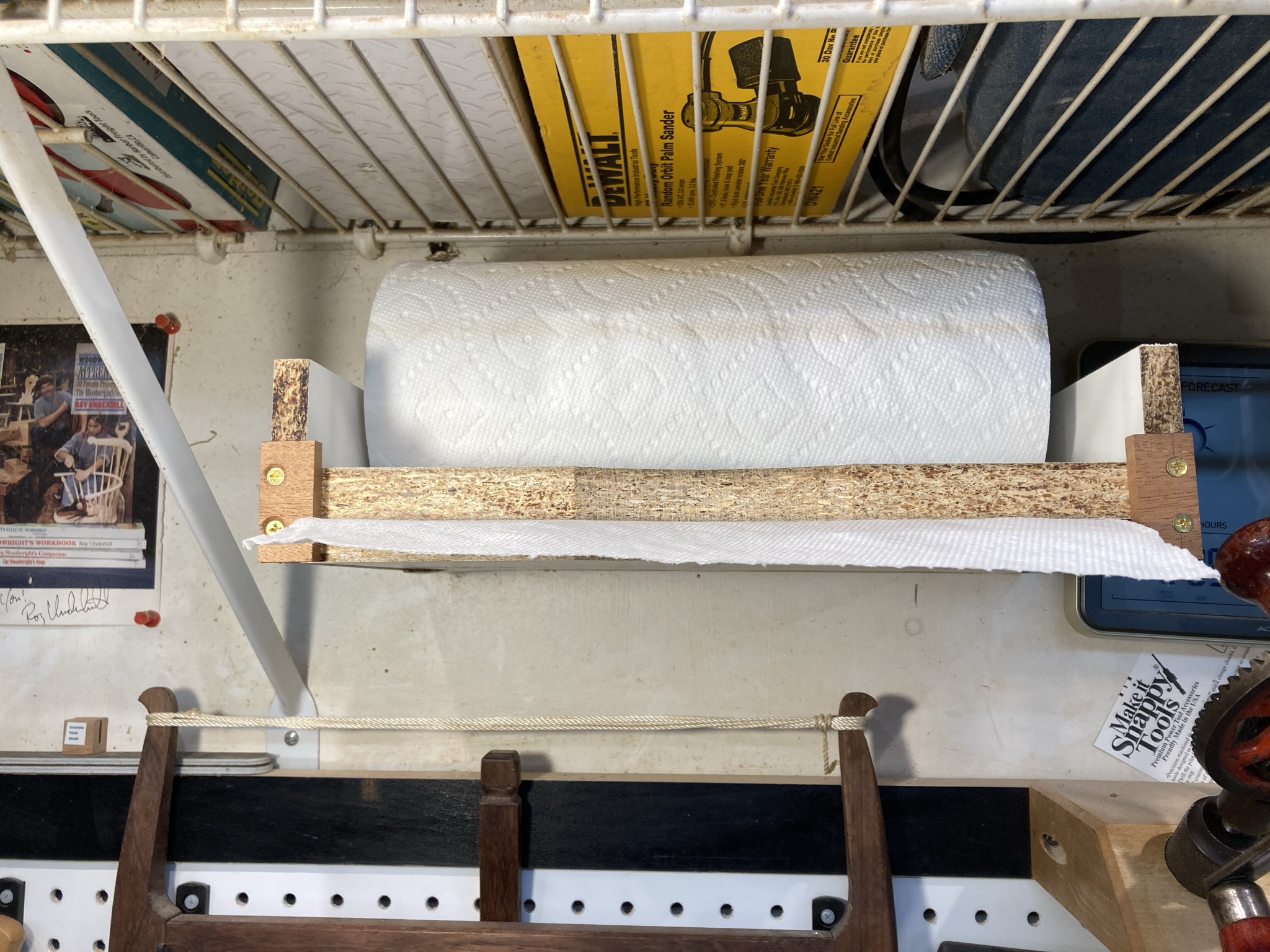 Last edited: