I bought a group of chisels on Fleabay (for too much)
I was particularly interested in the chisel on the left - in hopes for cleaning corners of a dovetail! (yep! as received it is a VERY thin edge and should work well when it is tuned-up.)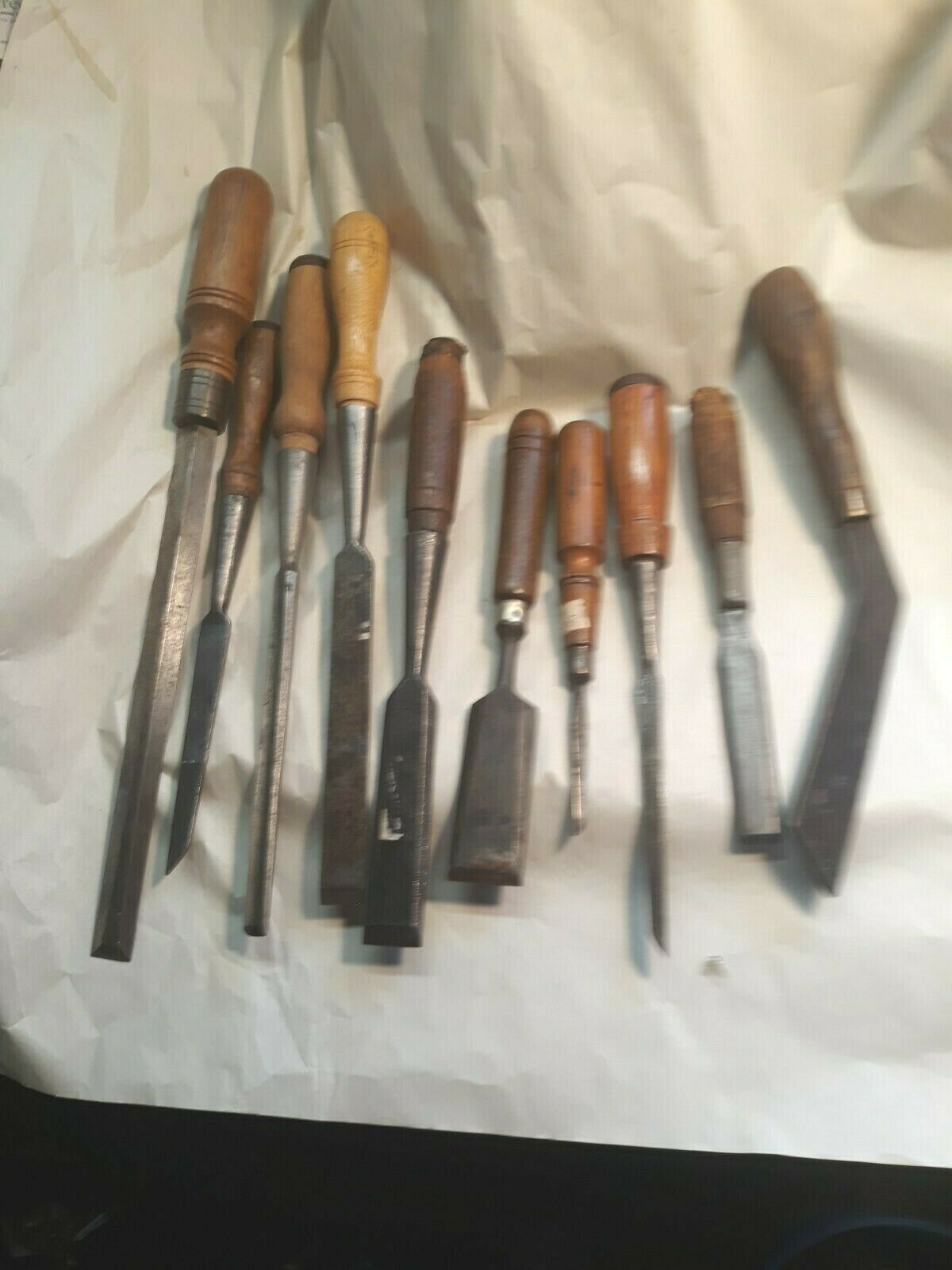 and this was in the lot...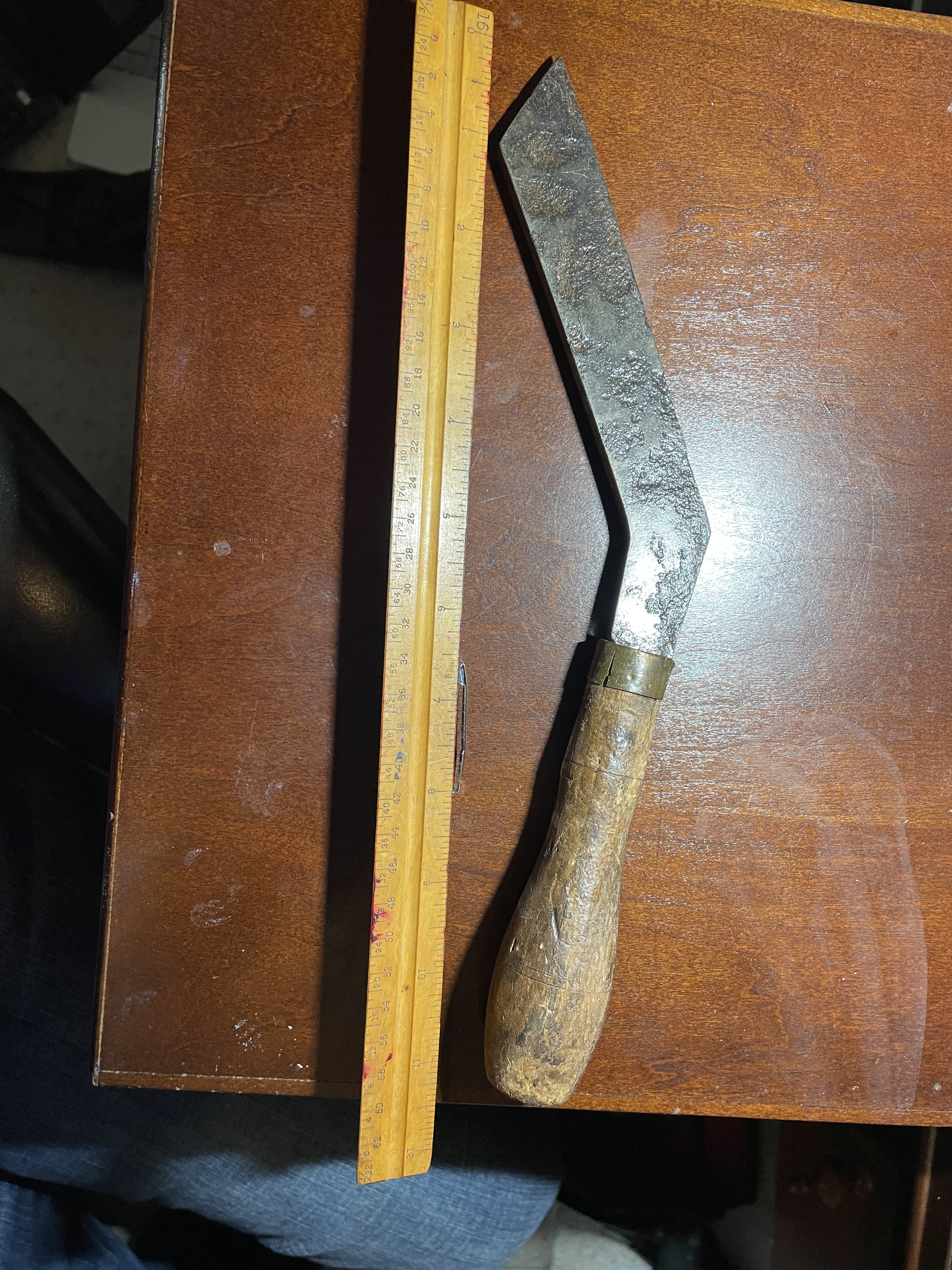 I started to post this in the hand tool forum, but believe it is a wood turning tool...
Thinking it is a very creative version of a parting tool...
If you look at the groove (flute) cut into the working edges,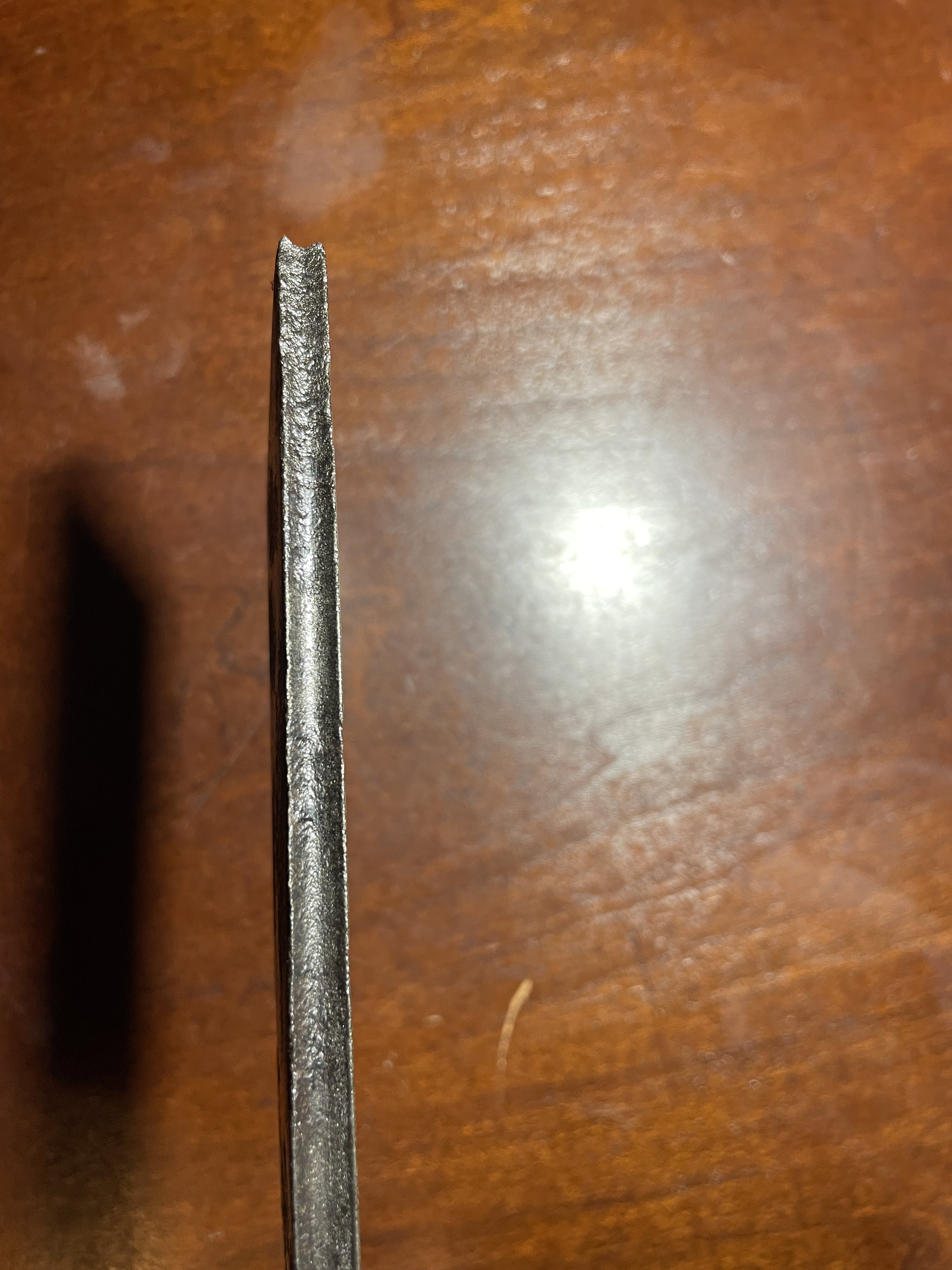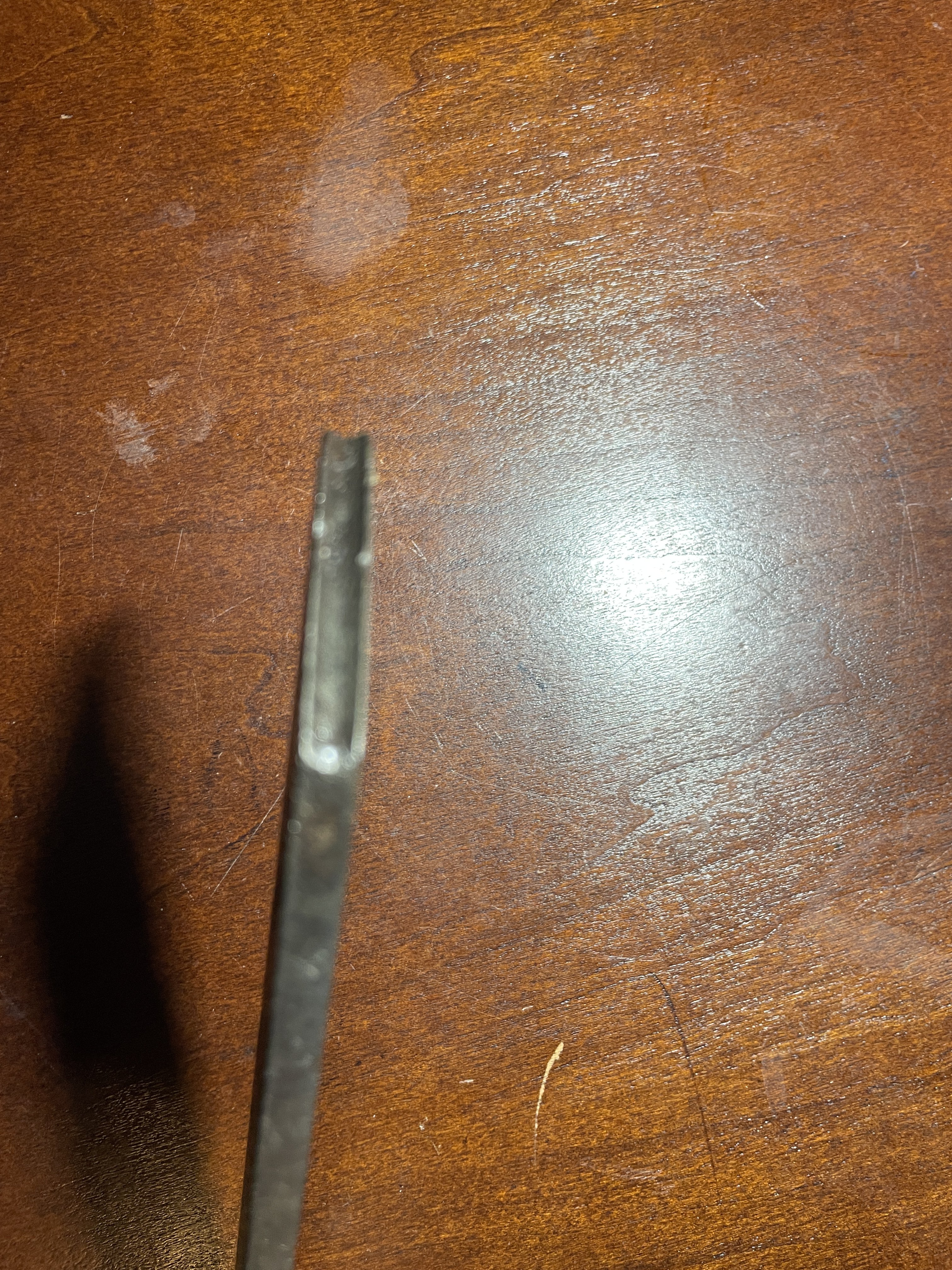 It looks like the Robert Sorby fluted parting tool :
Fluted Parting Tool
The handle is cracked and loose, so once this is cleaned-up and back in service it will get a new handle...
Have you ever seen one of these?
Are my assumptions correct? (Is this a woodturning parting tool?)
What are your thoughts?