I just finished this for my granddaughter.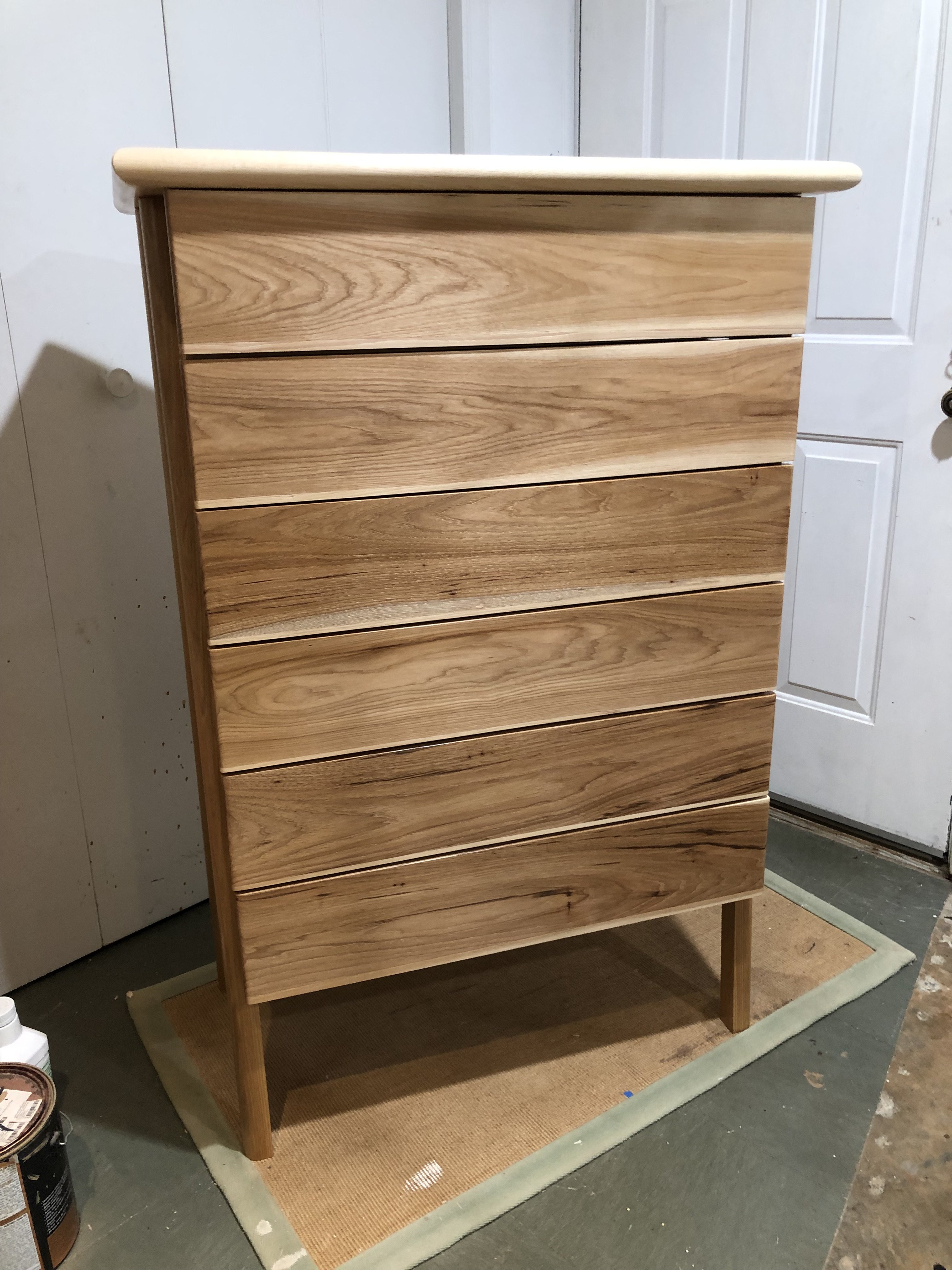 Its made of resawn hickory. The finish is shelac, with poly added to the top.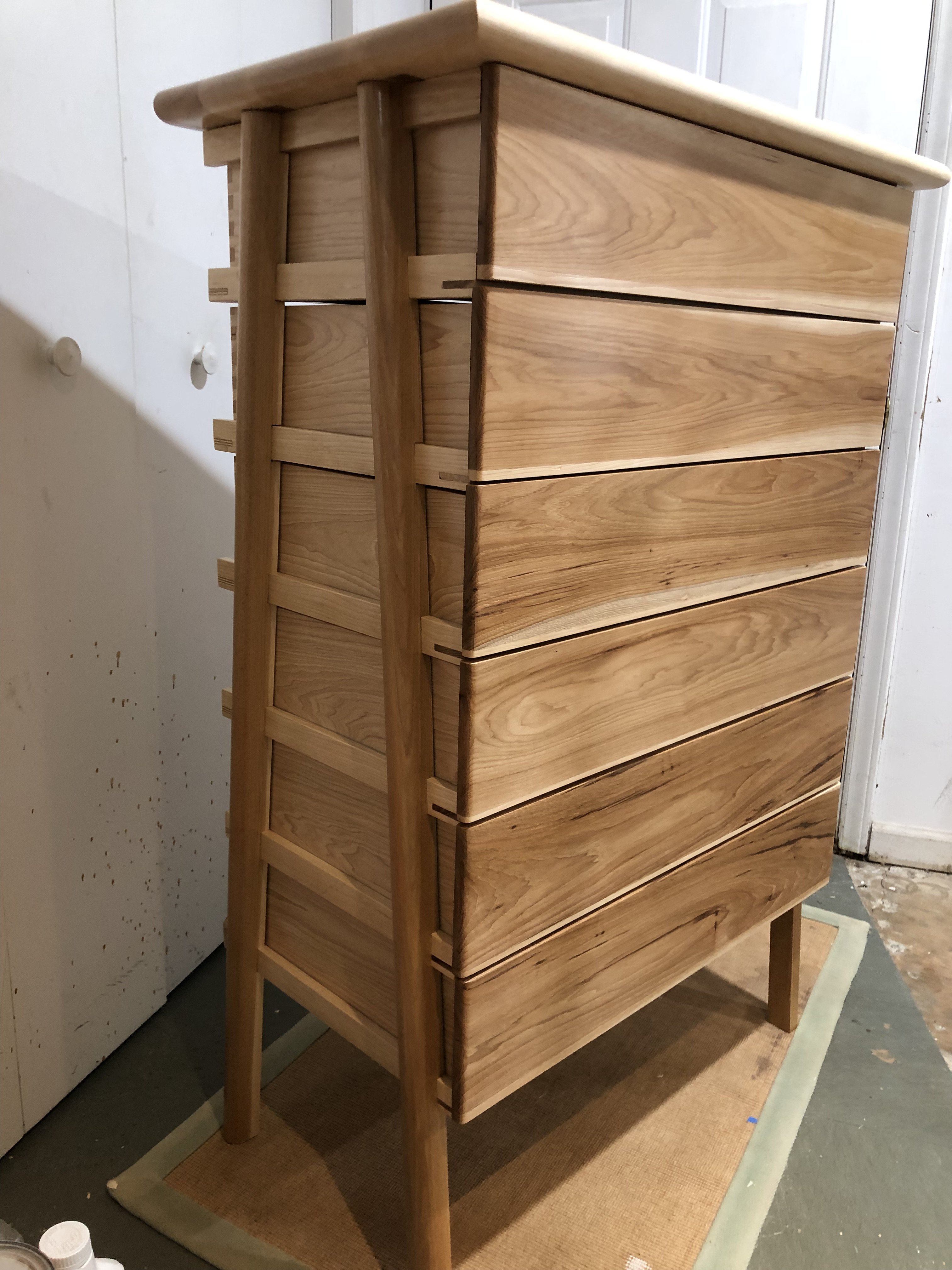 The original idea was 4 corner post legs . I think this A frame was a better look and more stable. The exposed slides and drawer sides are it's best feature. The overlapped drawer front edges function as the pulls. The back is open with one diagonal brace.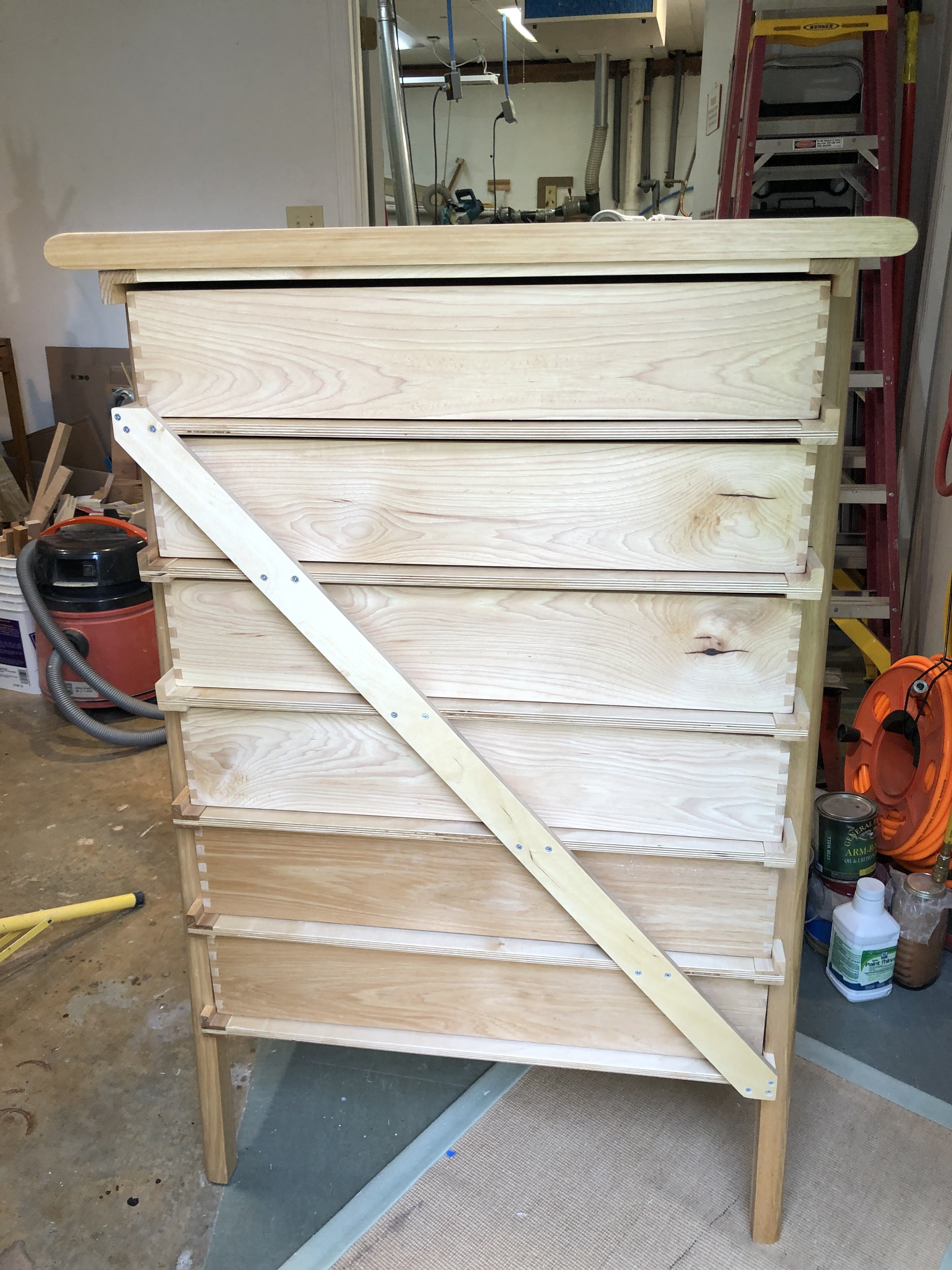 Here are a few construction details: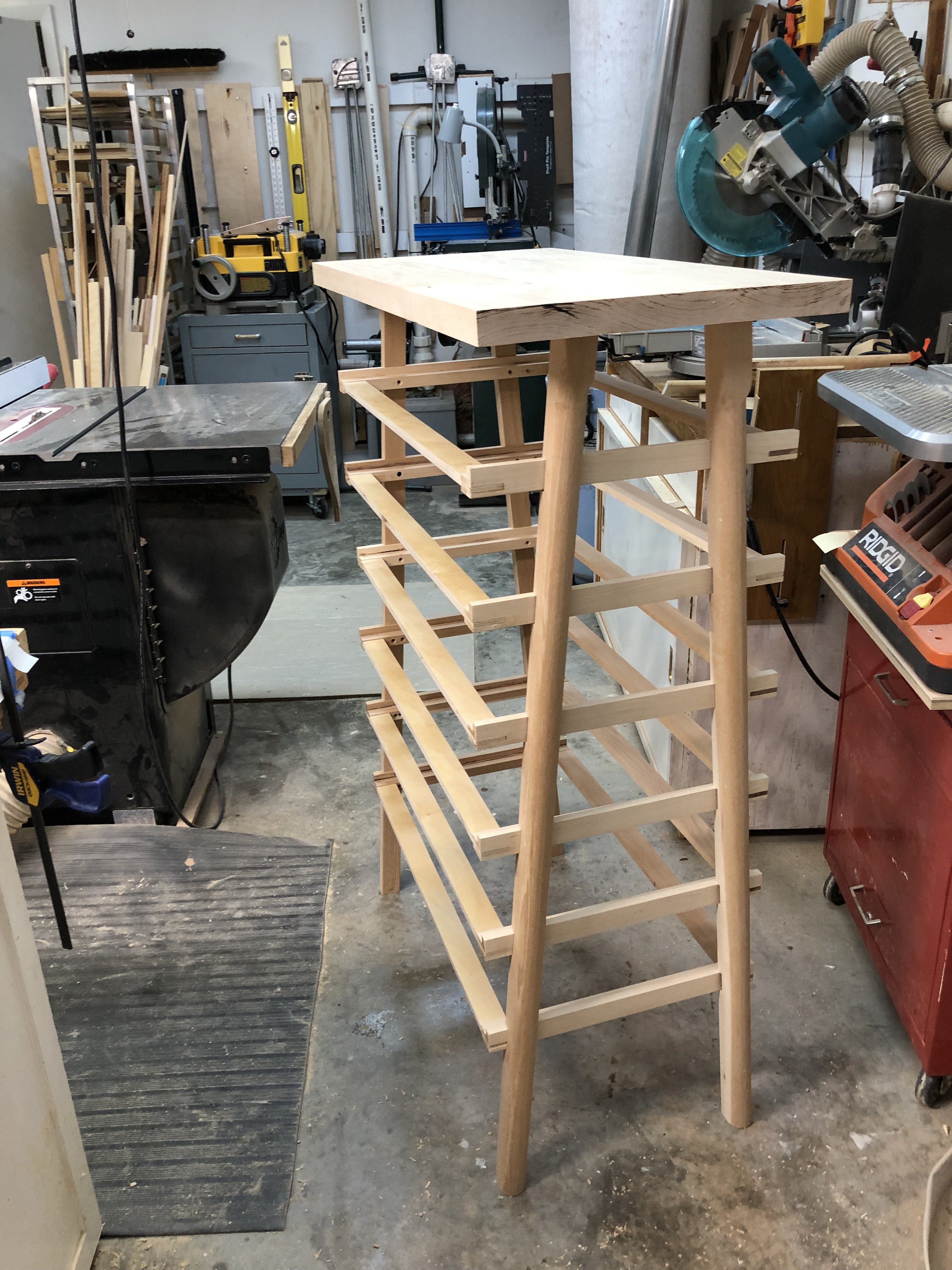 I made a full size drawing to layout the dadoe locations. I used a router sled to cut all four together, just to insure they lined up right.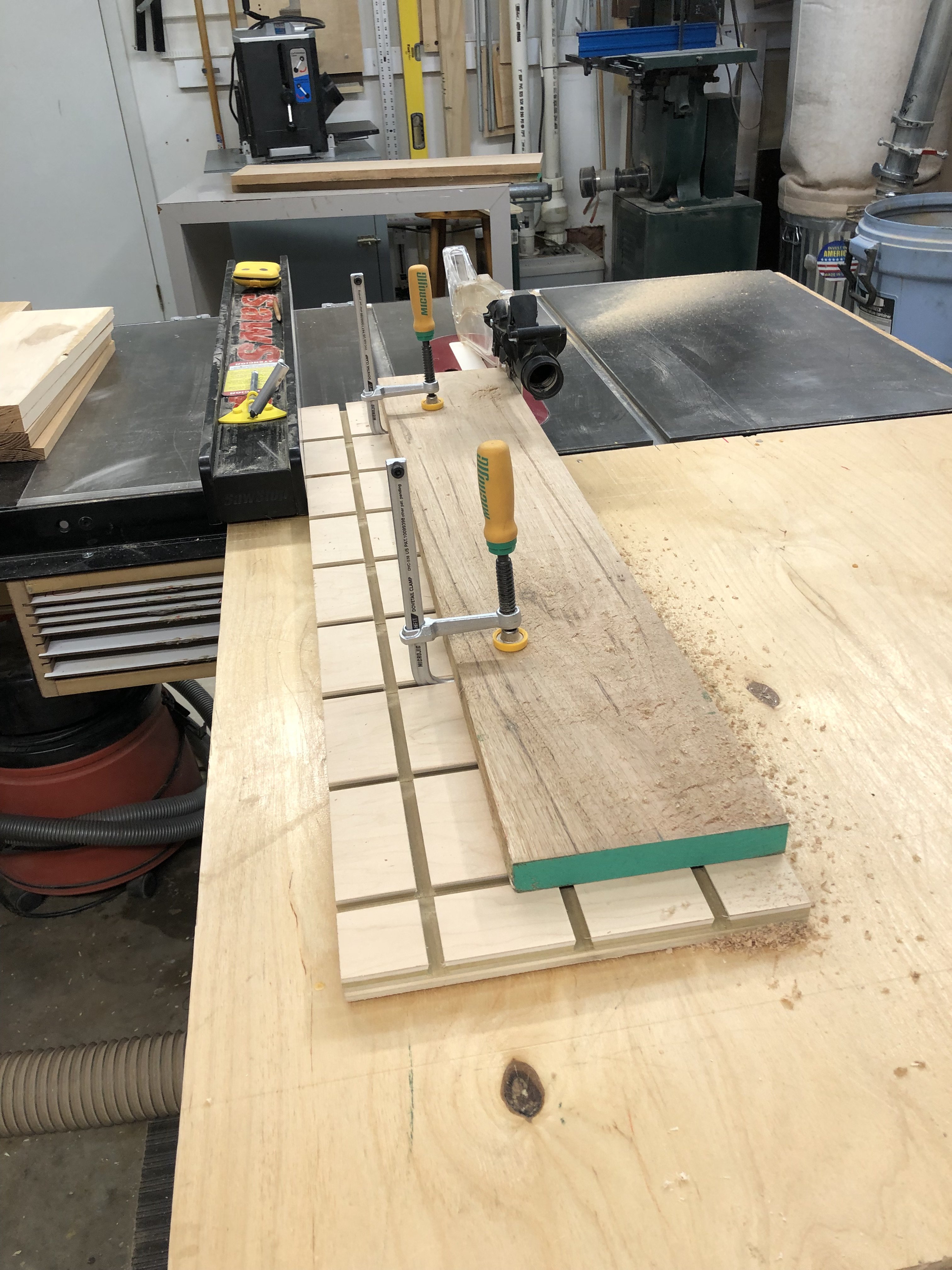 This edge trimming sled got me one straight edge to start from.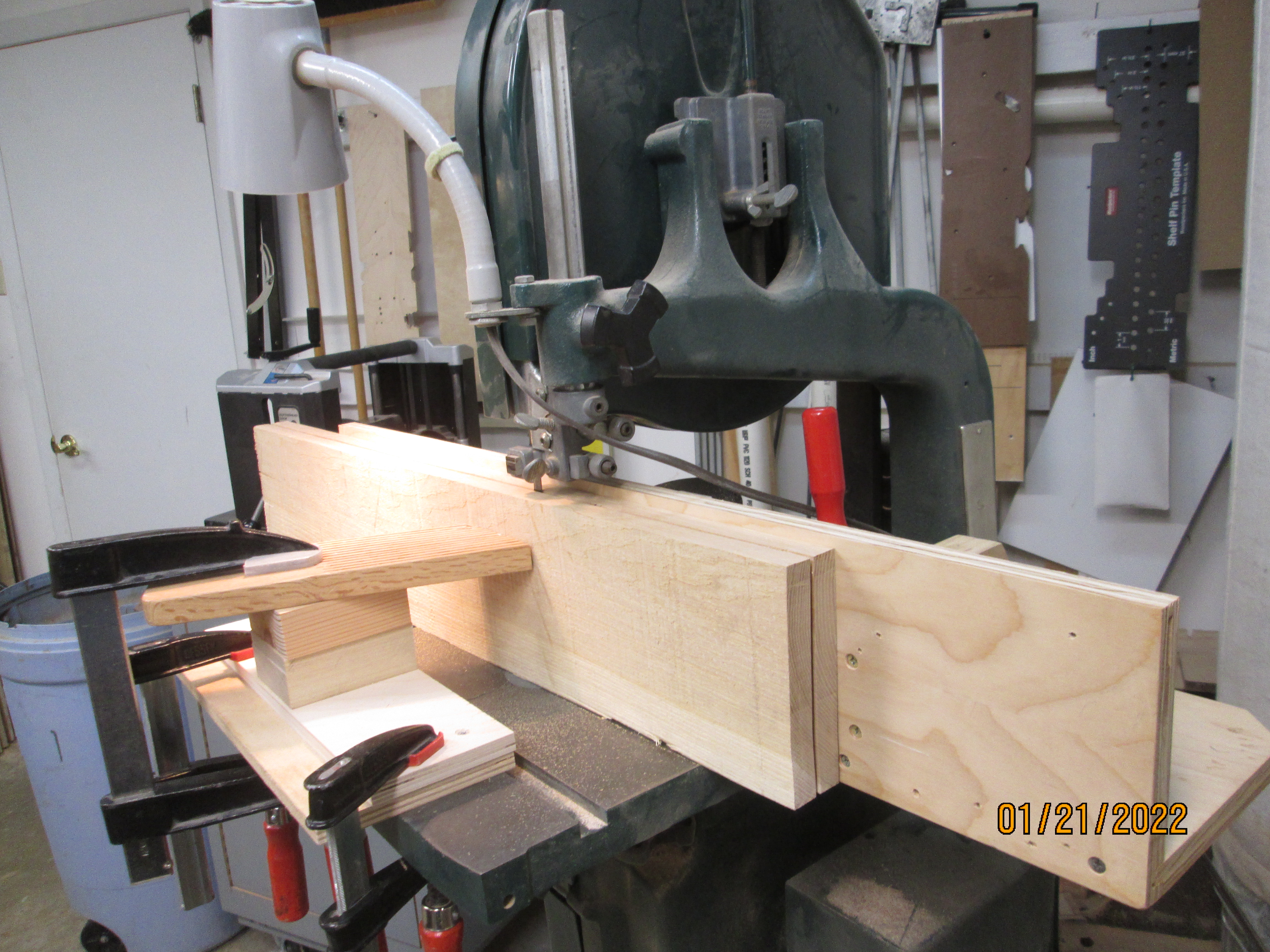 I started with 6/4 stock about 6" wide. I was hoping to yield two 1/2" sides per board. I quickly found out that hickory is tough to work with. It warped badly as it was cut. After numerous passes with the jointer and planer, I salvaged 3/8" sides. I had to replace the jointer knives, planer knives and finally the planer . Really tough wood!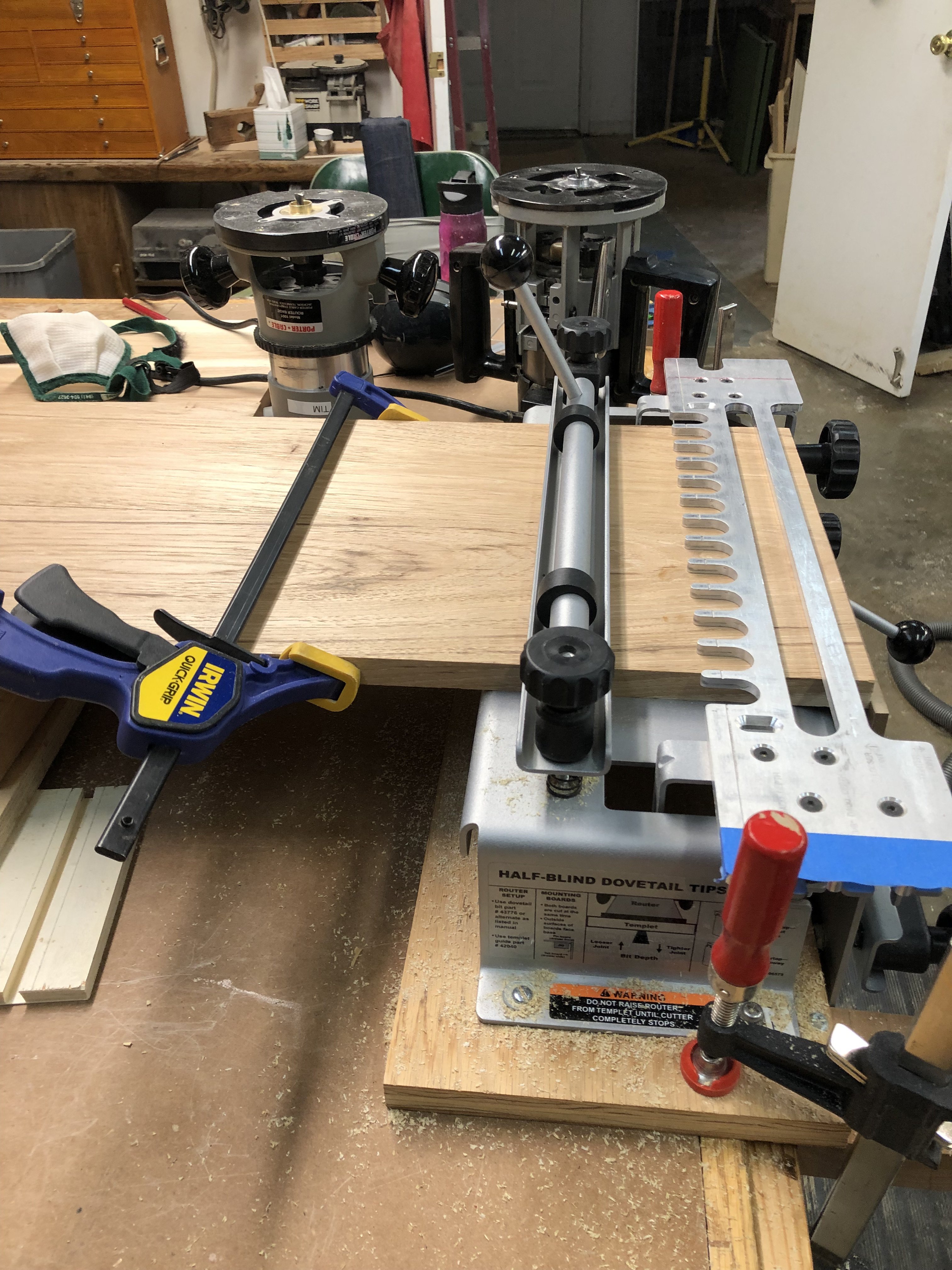 The drawer backs are attached with through dovetails. The fronts are joined to the sides with sliding dovetails.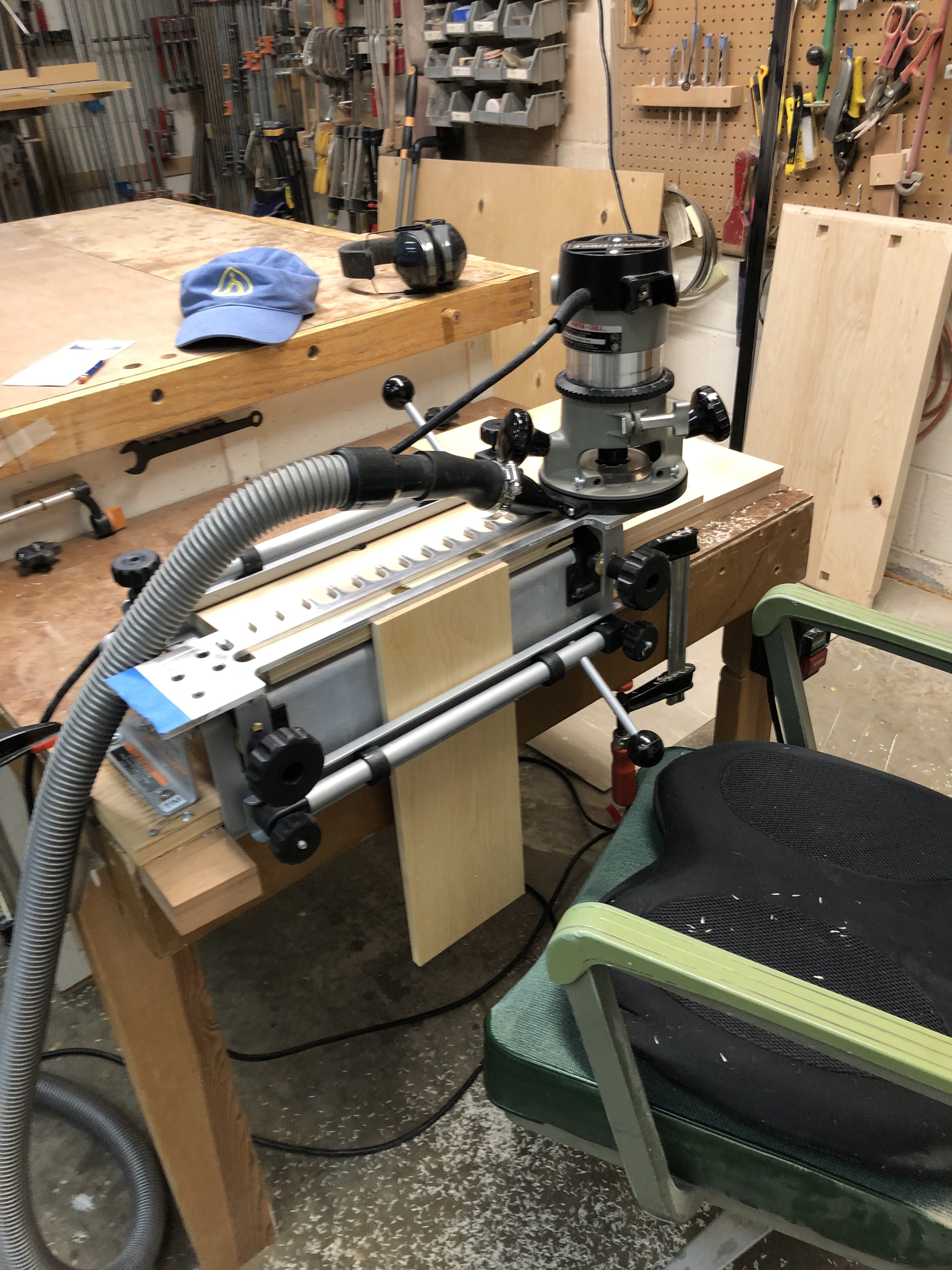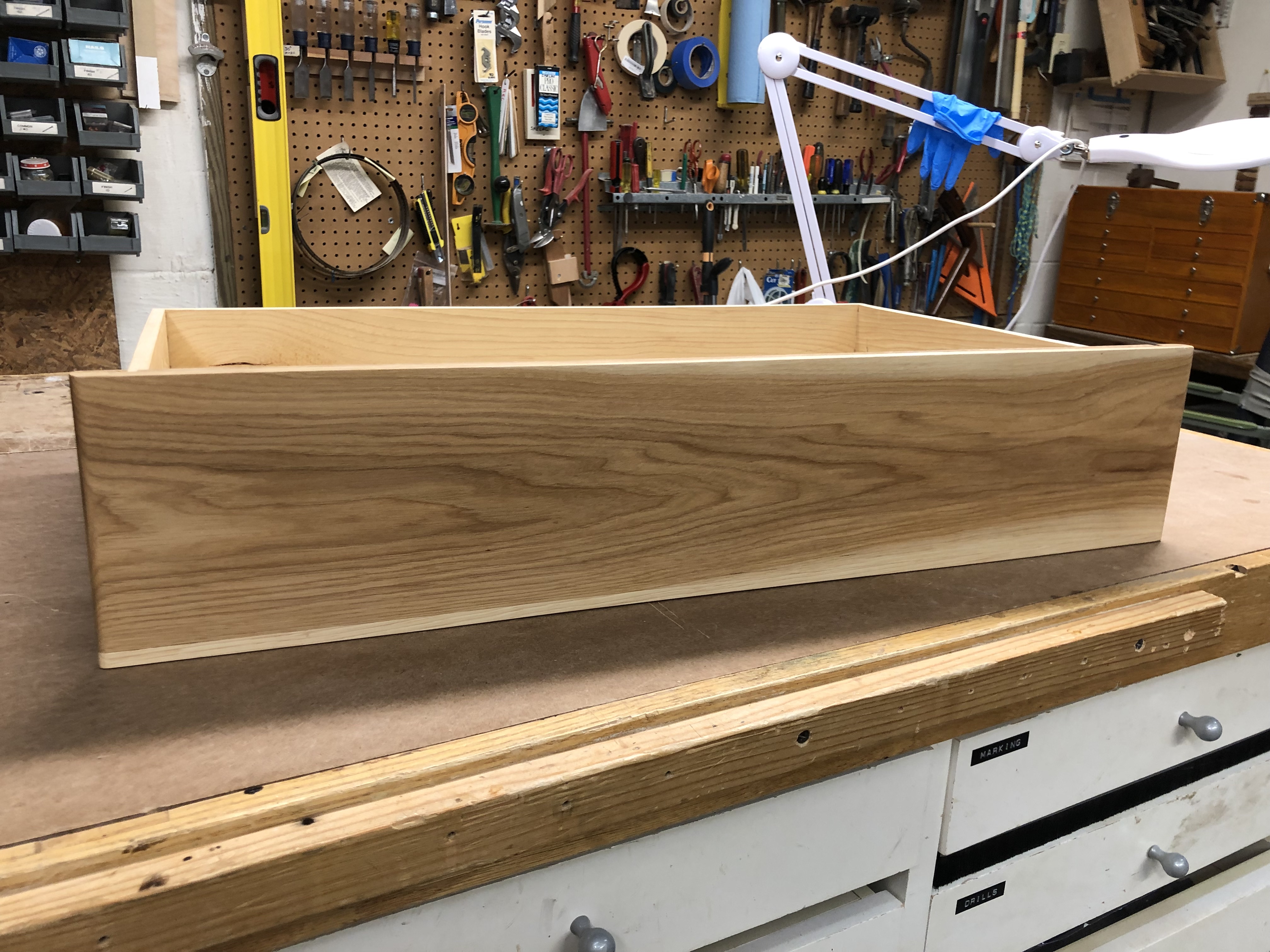 Not all the drawer fronts had the sapwood contrast I wanted. So I added a strip to the bottom of all to blend the appearance.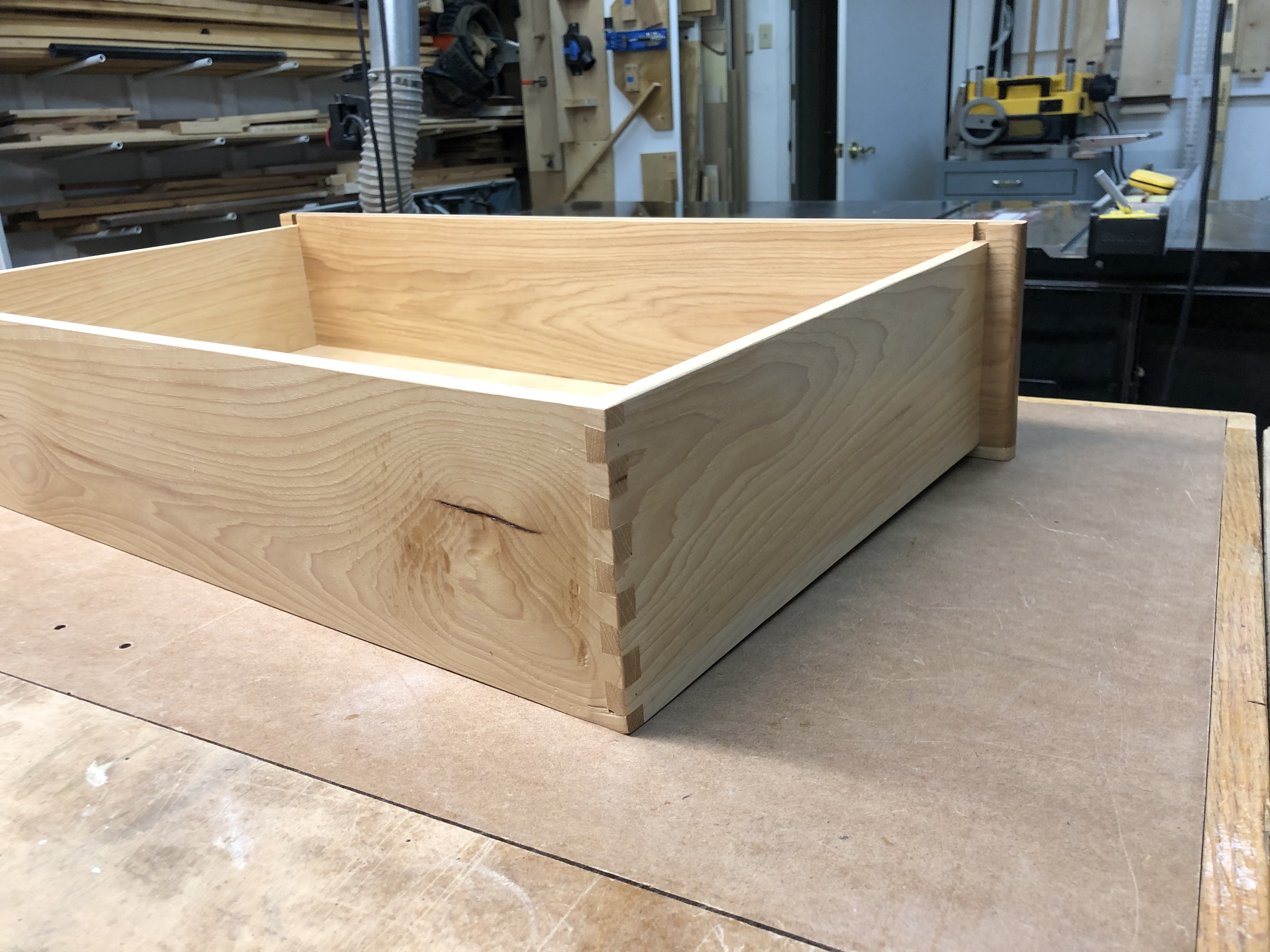 Yes , the dovetails would normally show on the sides, not the back. But the sliding dovetails on the fronts would not allow spreading the sides to insert the pins.
All done now and a satisfying project.
Last edited: