Here's the next cherry burl. This one finished out about 15" in diameter. I got two cores out of it with the McNaughton. It was much easier to core than I expected. The cores were taken inside the big bark inclusion but it was close on the larger core. I'll post photos later of the cores when I get to work on them.
I kept the wall thickness of this bowl at ~3/4" as I was concerned about the structural integrity. I did wrap the bowl in reinforced tape while turning the inside. Sanded to 400 grit.
Need to decide on a finish. Suggestions?
FWIW, some of the bark inclusion is really sap jelly. This burl had major sap jelly. The burl was also wet and made a mess of tools and lathe while turning.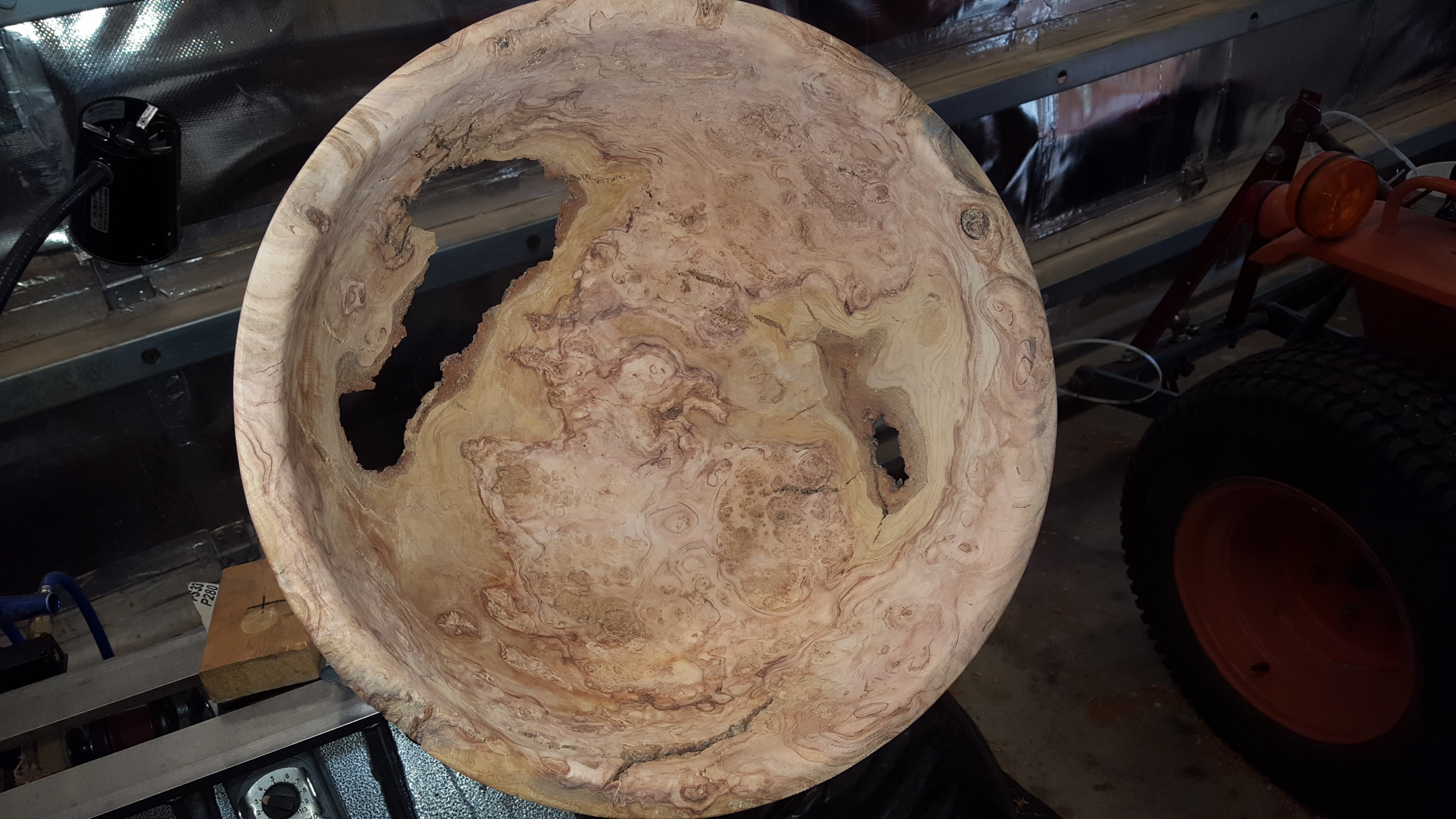 The figure in the bottom of the bowl carries over into both cores. They should turn out nice.
Here's a tease: I've got a 14" bowl from the other side of this burl (the burl wrapped the trunk) in the shavings pile along with a platter with outstanding figure. So more to come.