Unused in box, still have factory grind.
1/4, 3/8, 1/2, 5/8, 3/4, and 1"
Marked, "Chrom- Vanadium, Made in Germany". Steel ferrules and bolsters, hornbeam handles. In hardwood case. These are probably equvalent to Narex brand. Purchased from Hartsville Hardware, this may have been their store brand.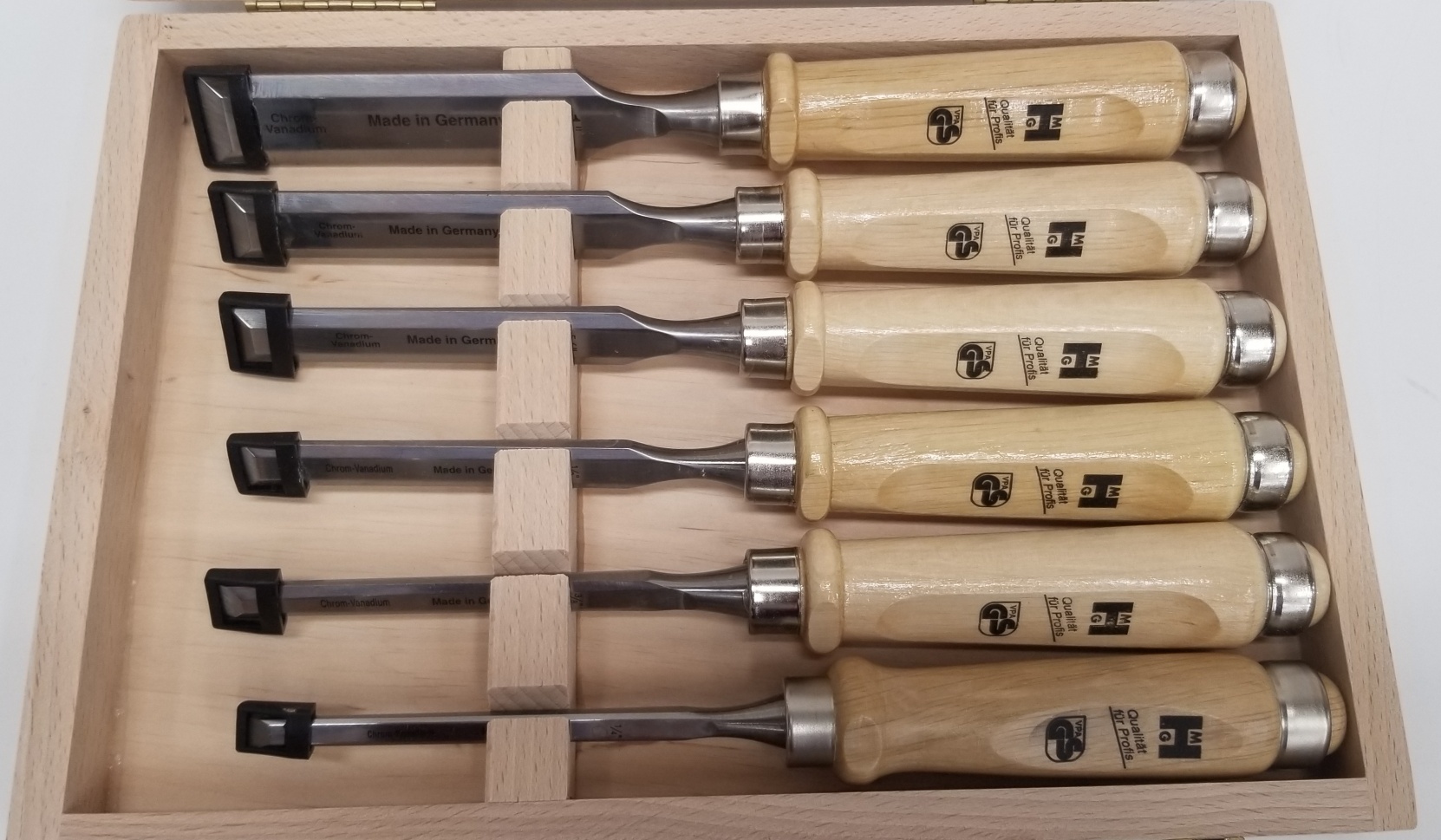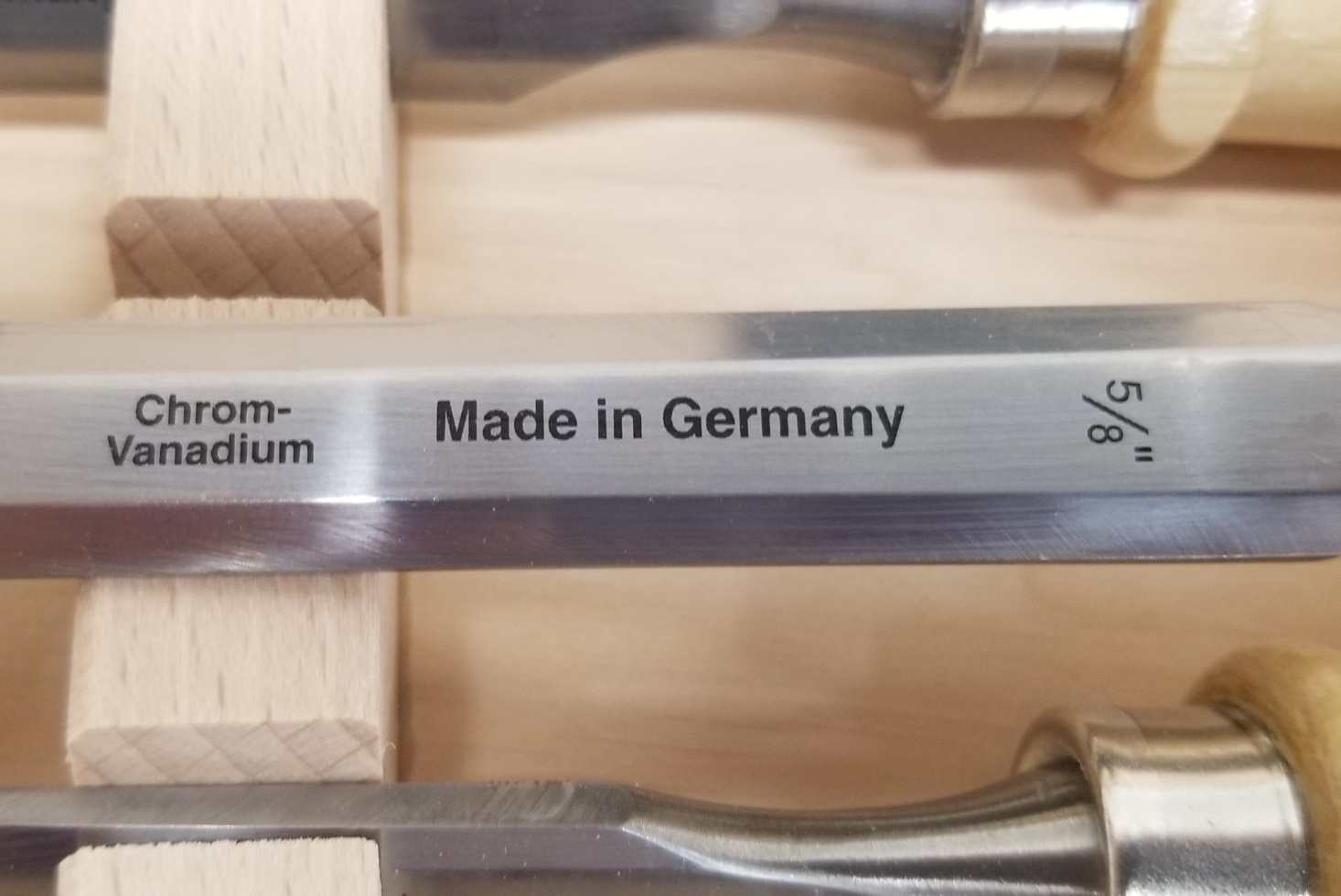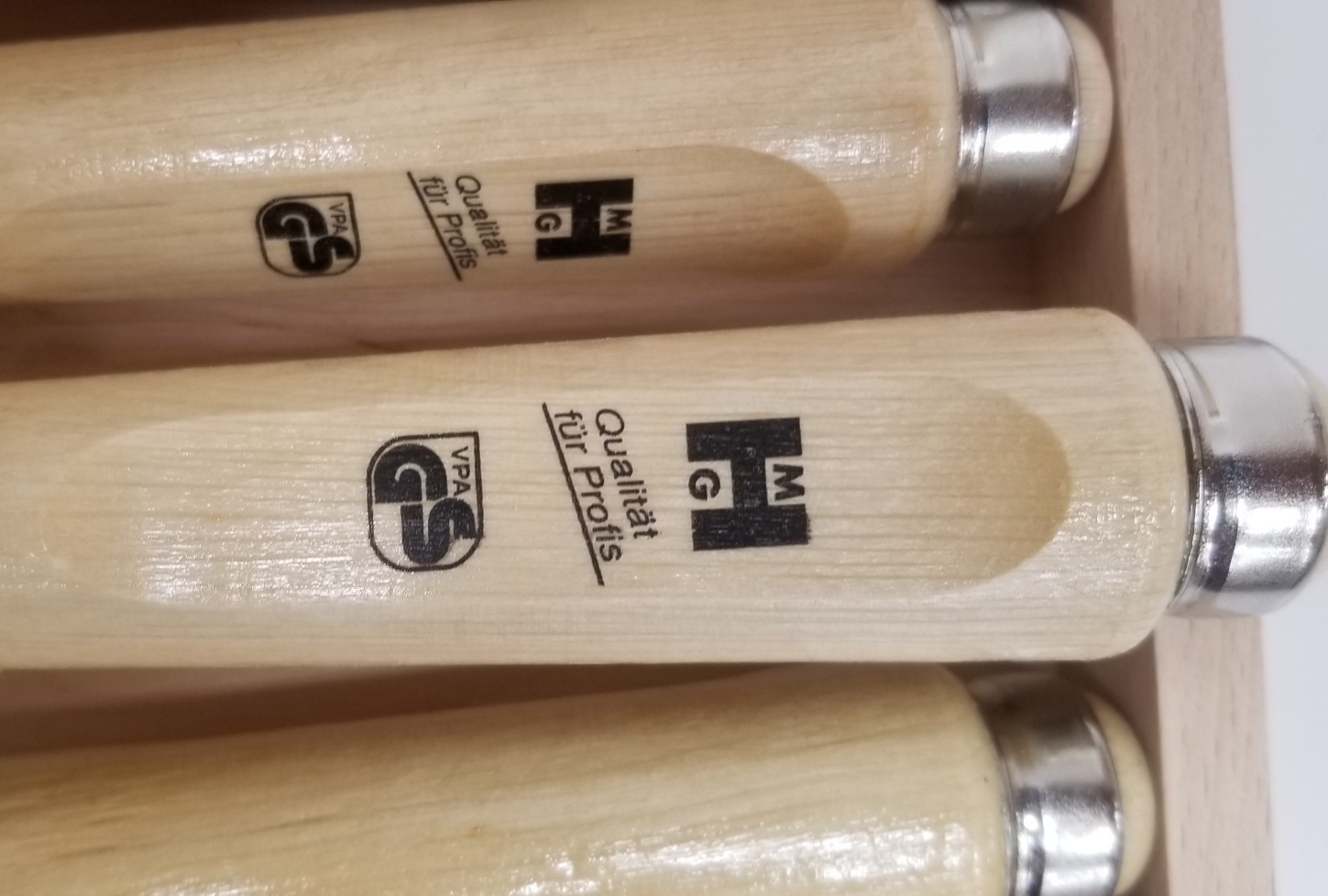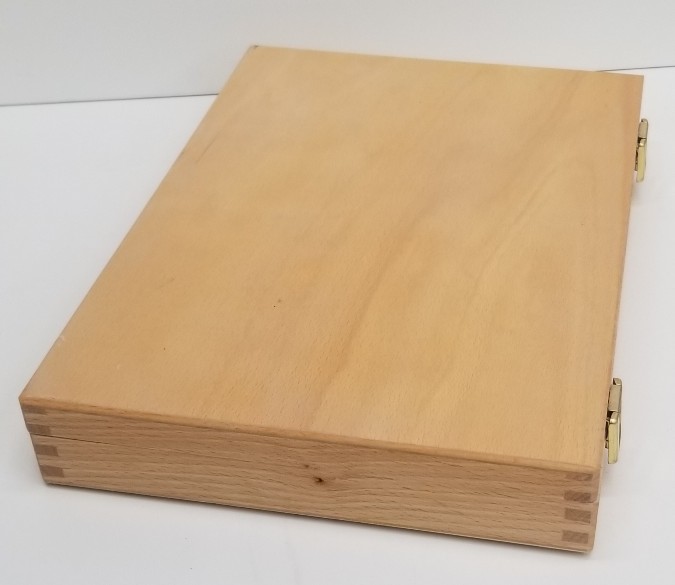 $75. Located in Chapel Hill, or I can quote cost to ship, likely ~$8.50 Priority mail.
Mike