I got this old 2'x2' chest freezer for free. I also have a temperature controller for it. I had been using it to cold crash my home brews & wines and also lager beer. But why not take it to the next level, a keezer. 3 5 gallons ball lock corny kegs fit perfectly in it. So I made a collar out of 2x4's to install gas and faucets. Now I got me a three tap little kezzer. I'll be trying it out for the first time Saturday. I'm having the family over for a two keg and Oktoberfest party.
All I need to do is mount my temperature controller and build a little platform for the green house gas tank and hook up the regulator. But I made good progress this evening.
I think this qualifies as wood working, I did miter up some 2x4's after all.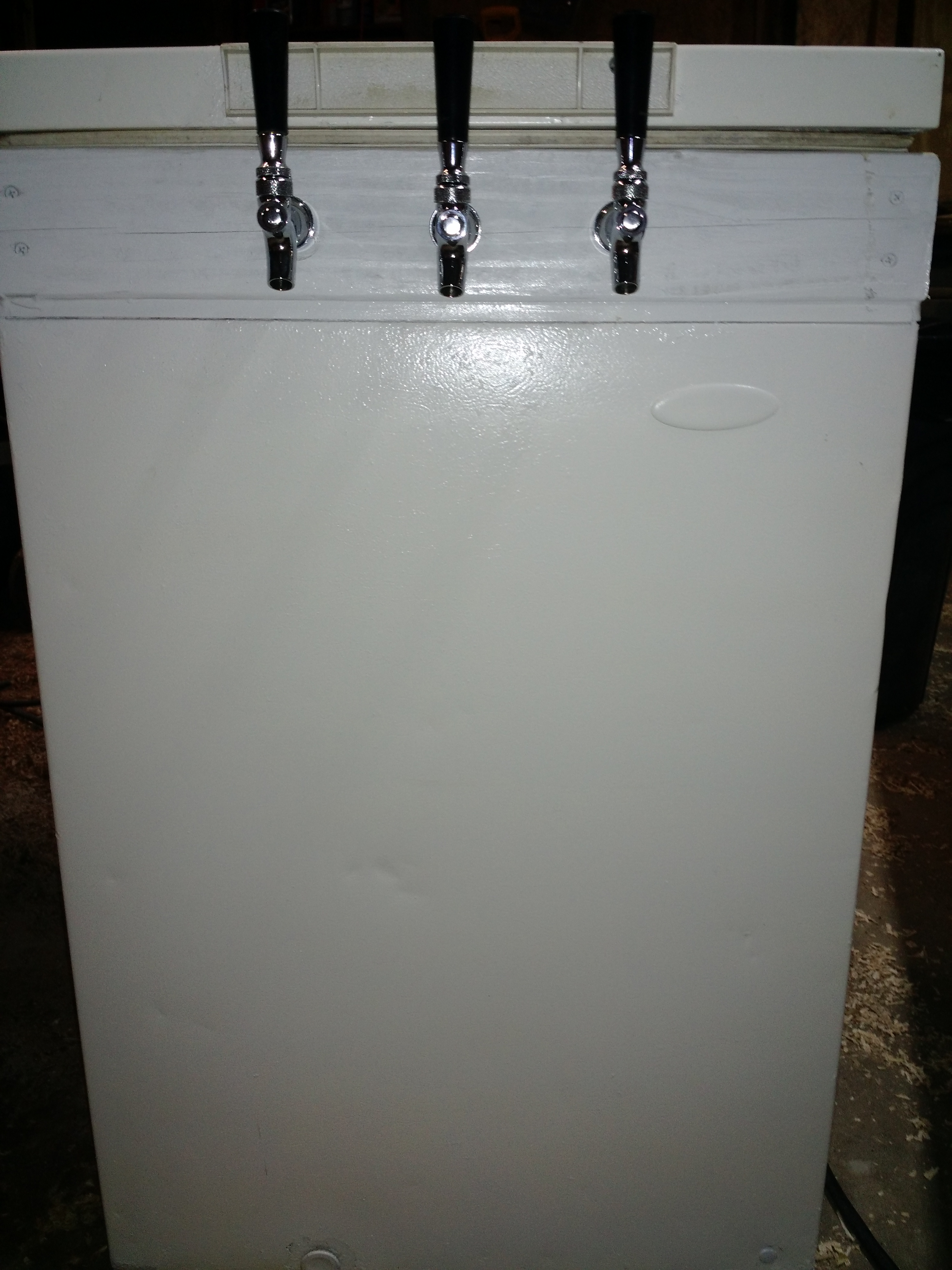 And finishing, yep... I spray painted it with rattle can rust o ulem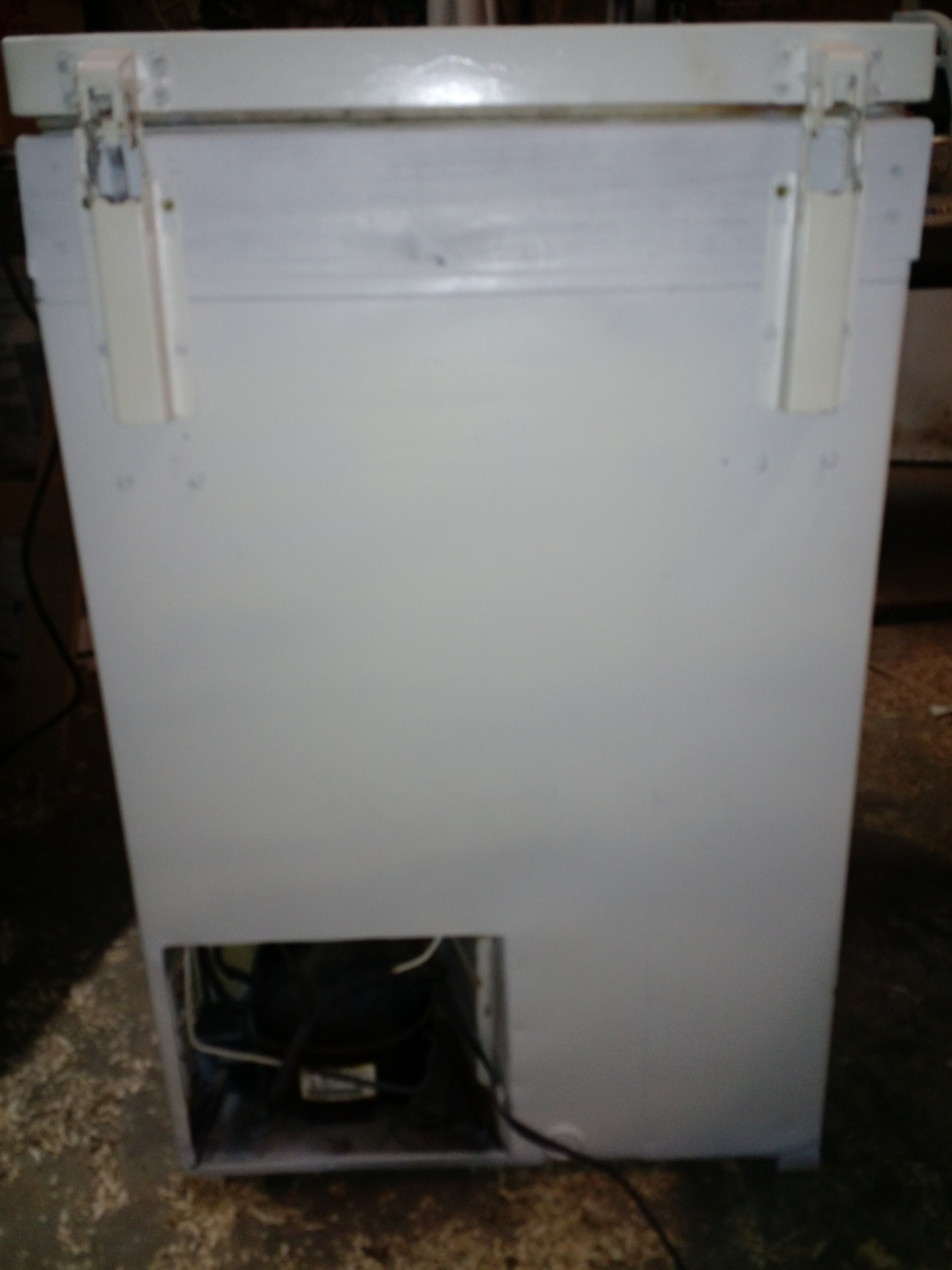 Handy man??? Yep, both gas and plumbing trades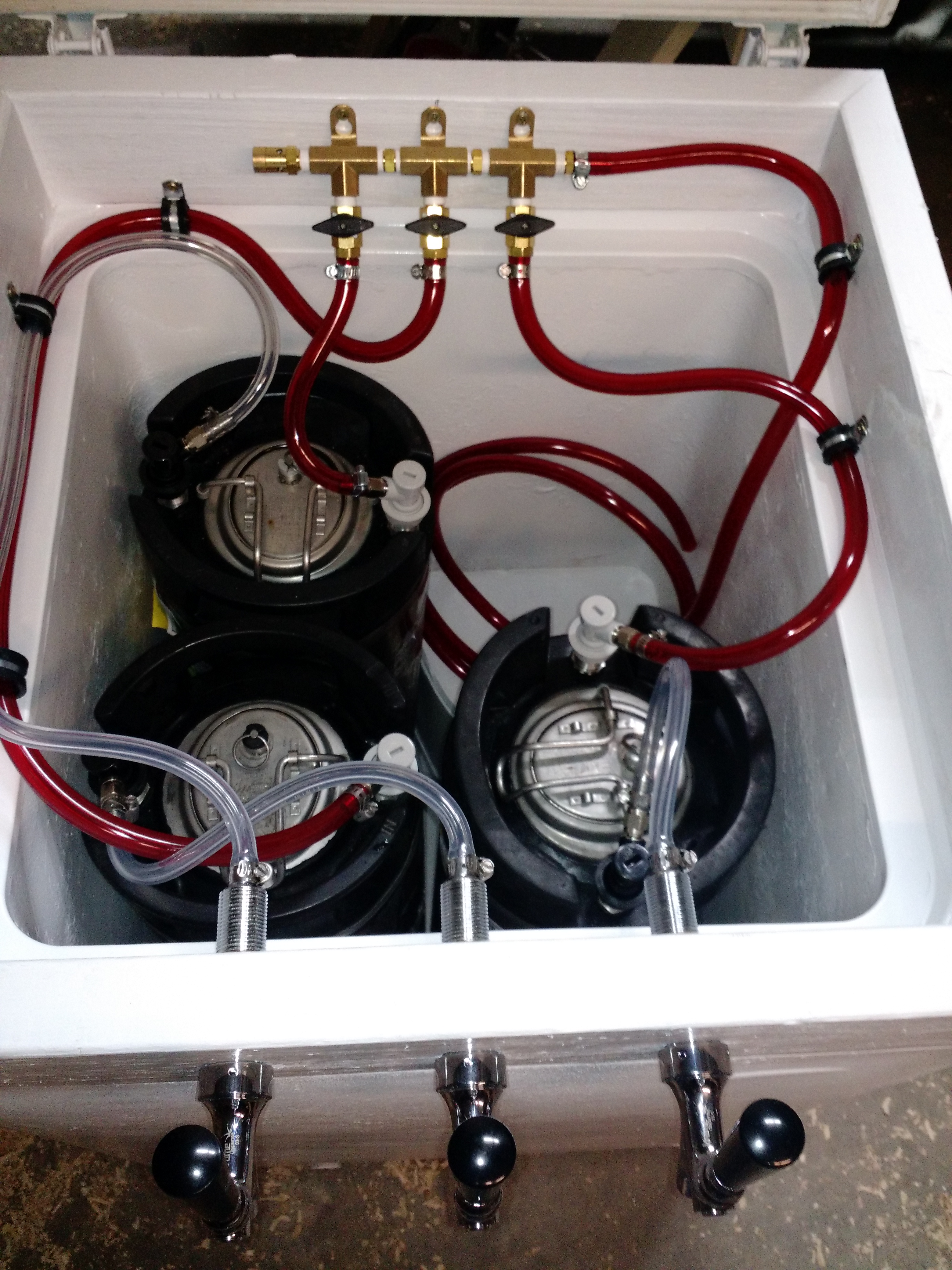 But... It looks so sad without any beer kegs in there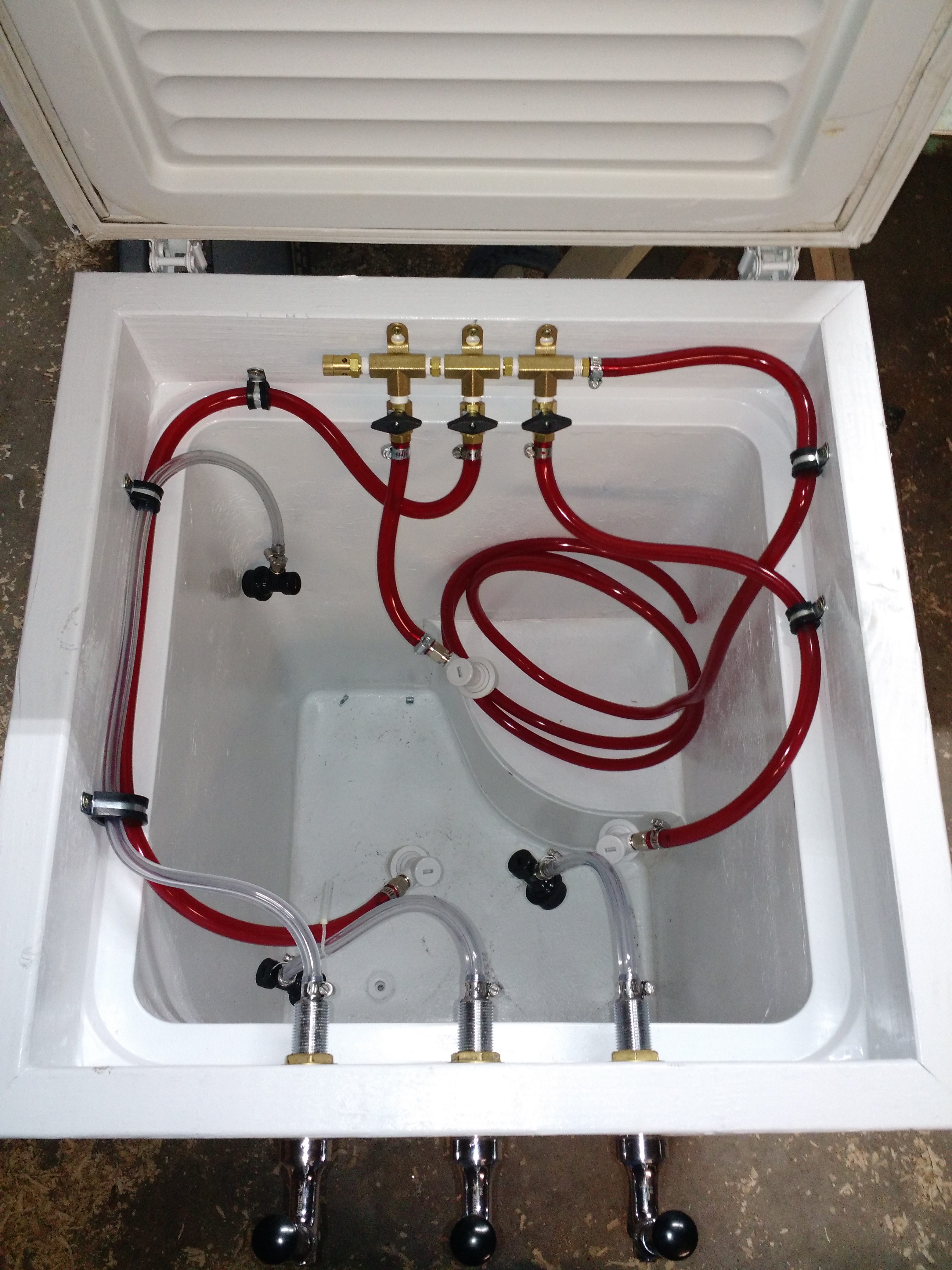 And I also made the Oktoberfest beer to power the whole thing. Dang... I guess I really am a Redneck.
Go ahead, Its OK to admit.. a three tap little ice cold on demand beer machine, has always been yins dream.
Last edited: