Hi everyone,
I'm looking for input on my idea for a new workbench for my shop. I've posted some sketches below. I'm on a tight budget, so I try to use and re-use whatever I have on hand.
My current workbench is a 62" x 62" welded metal frame, currently topped with layers of scraps of plywood, particle board and MDF:
I can't afford the $$$ to put 8/4 hardwood on top. I've been reading the "Anarchists Workbench," which is a marvelous book available for free from Lost Art Press. The author is a fan of Southern Yellow Pine, milled from dimensional lumber. Coincidentally, I have some SYP beams about 10" x 4.25" x 64", and a supply of smaller pieces. Unfortunately, they're pretty green. The beams have been air-drying in my shop for about a year. The other pieces are air drying outside, but under cover.
Here are some design ideas. I'd edge-glue the SYP beams, and recess them to sit inside the frame. They'd be screwed to the frame from underneath. The long edge of one would extend out by about 2" to make a 2"x2" clamping edge. The end grain would be flush with the metal frame. Something like this: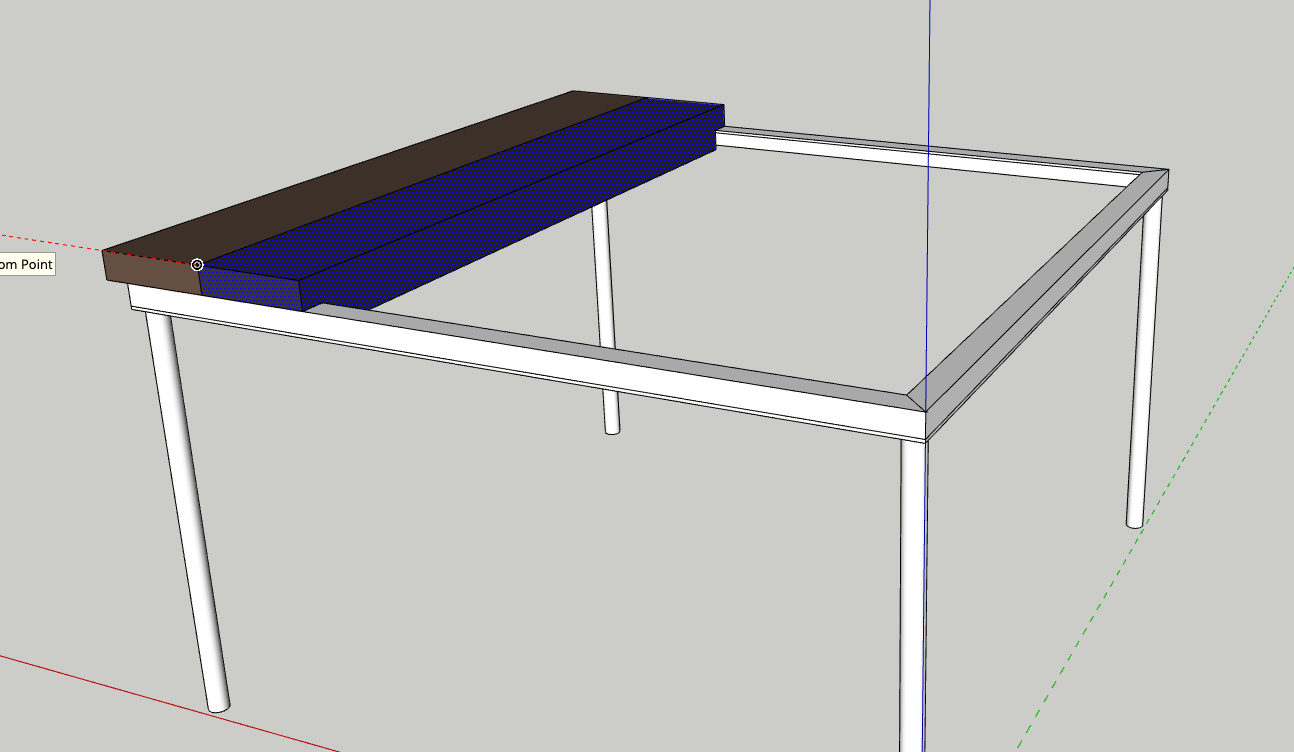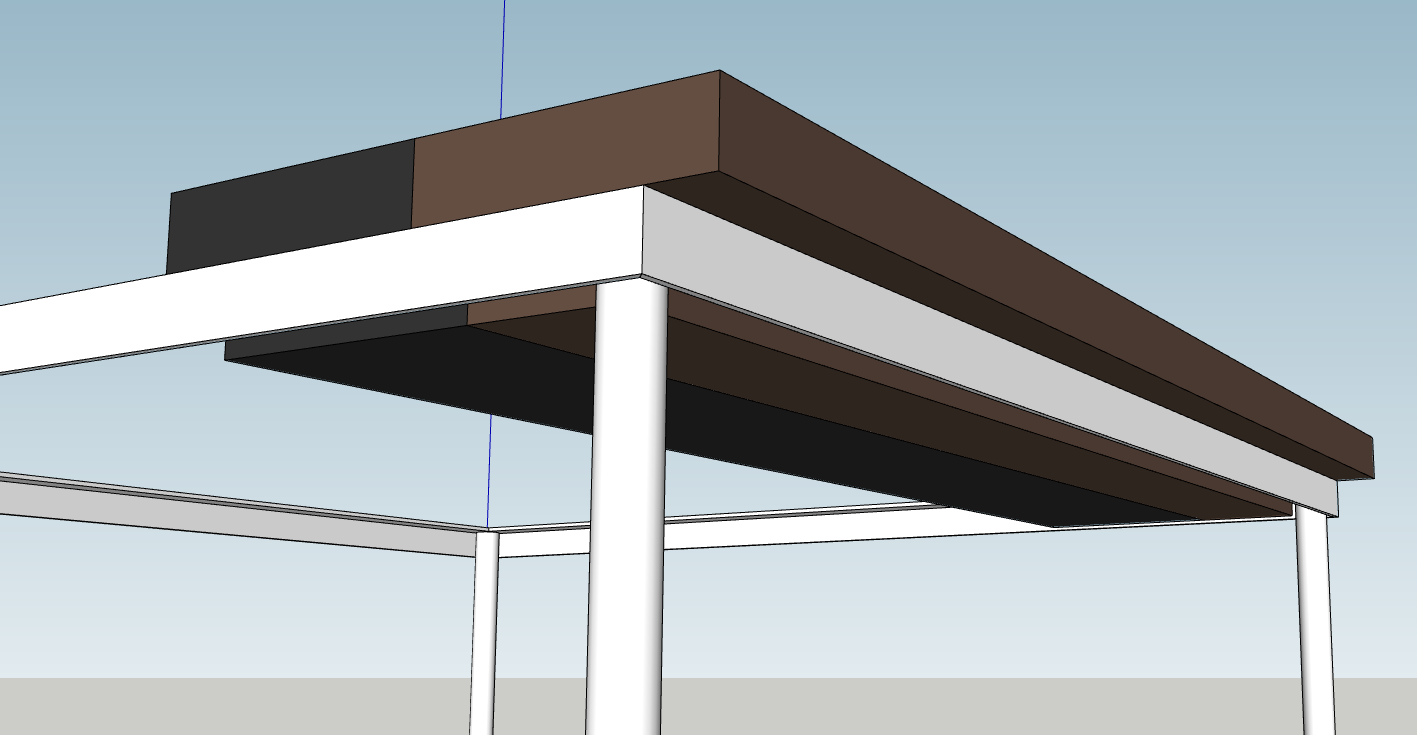 Then I's use a 48" x 48" sheet of 3/4" melamine on top of dimensional lumber to make an out-feed table for my table saw, like this: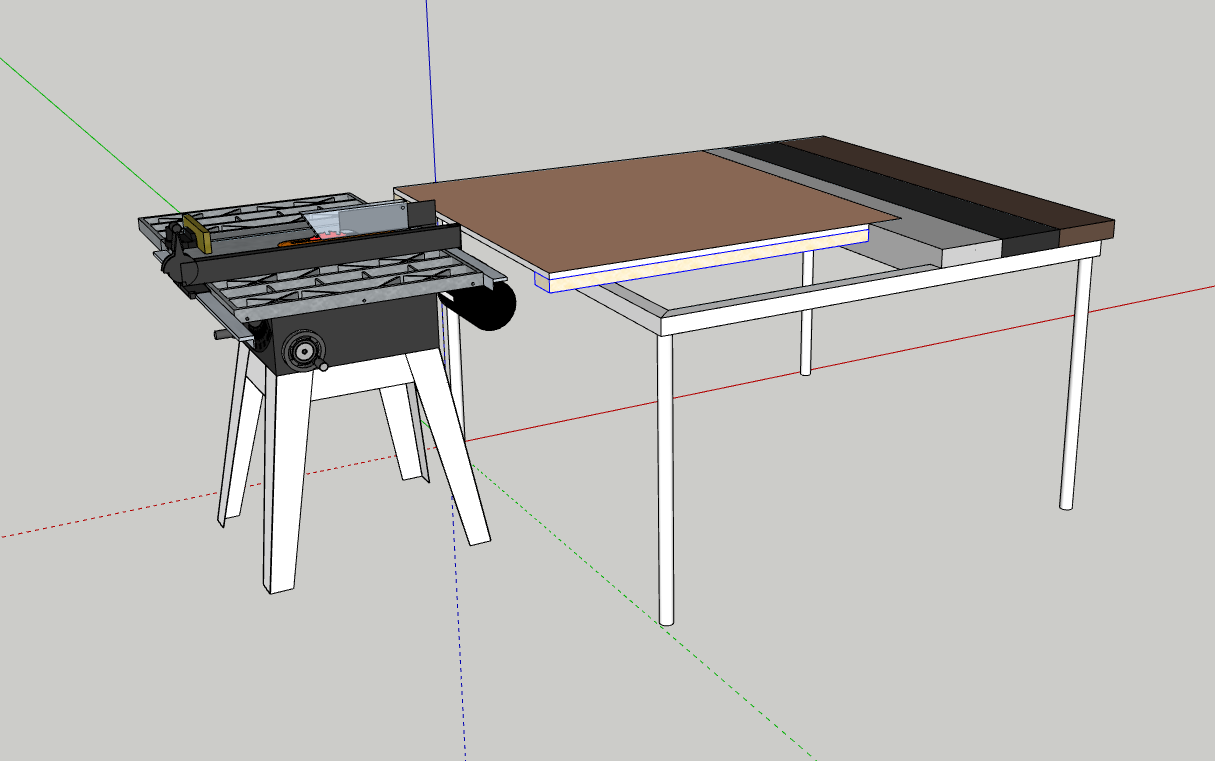 I'd trim the edge of the whole table in a hardwood, screwed to the metal frame from underneath. That would give a clamping surface for the end vice, installed as shown here: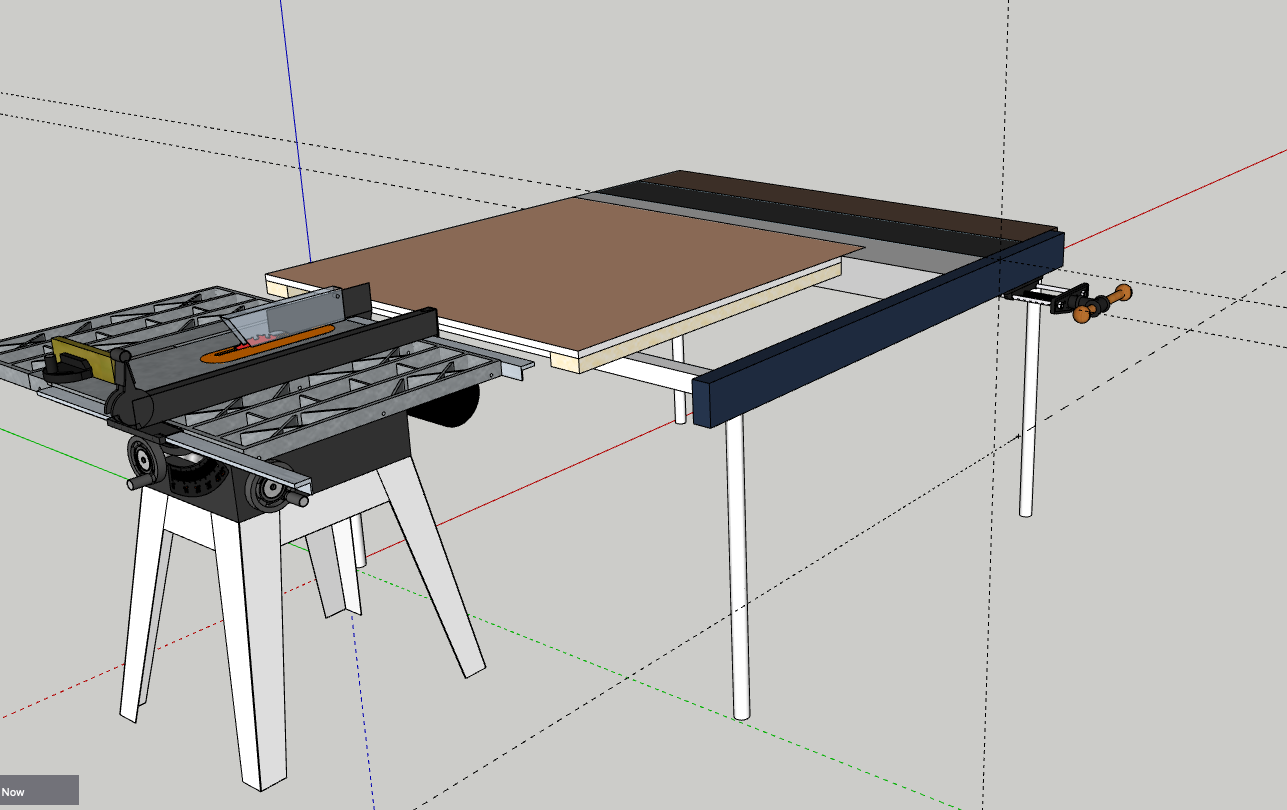 The open space in the sketch would be filled with laminated SYP dimensional lumber, milled to size.
So, any obvious bad ideas here?
--Is the green SYP going to be a problem?
--What do folks think about building the TS outfield table into the workbench? I will be building a separate mobile station for the TS so it can roll up to the workbench, or away as needed, and I can dial in the height.
--What about the end vice/bench dog arrangement? The clamping edge?
--Is there a problem with the grains going different directions?
--Other?