I am partially through my first major build using rough(ish) lumber and milling it all myself. My major goal is to build the entire table with no screws and so far it has gone pretty well but I have started second guessing myself now that i have to actually make the joint. Just curious to hear from some people who have done this before.
The entire table is built from some reclaimed 6/4 red oak I got for cheap. It will be a 48" trestle table. Here are the sketchup plans: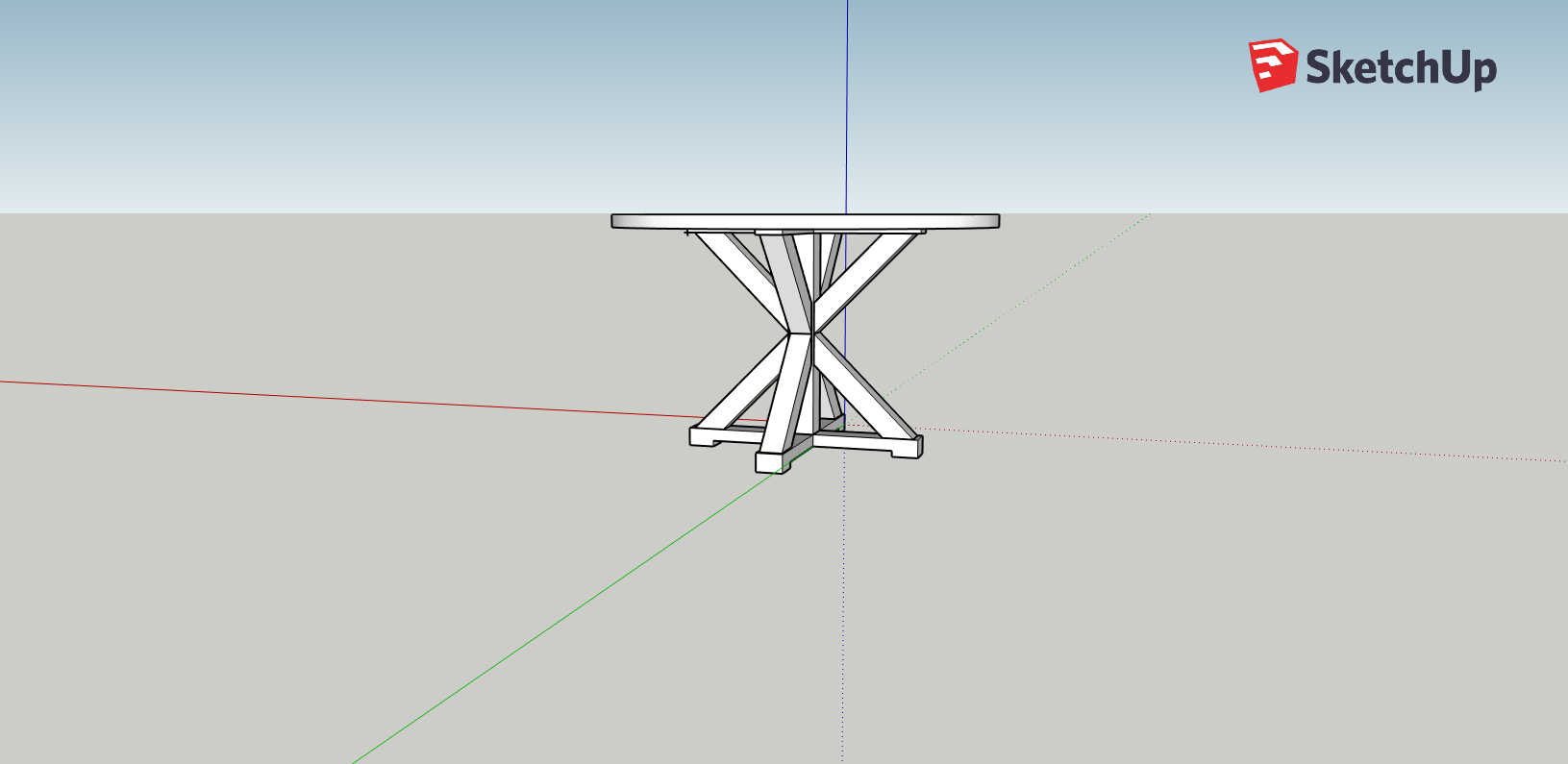 I have everything cut and now am second guessing how to connect the trestles. My original plan was to use dowels. I would love to have made these mortise and tenon joints but I didn't trust my skills for this large of a project. I have a Jessem dowelling jig (#8350) so I can make pretty accurate dowel joints but I have only used these for 3/4" joint shop furniture so far and haven't tried a joint like this. My worry is that since I can only put the dowels flat on the mitered butt end, I am shifting to a more shear stress than direct stress and losing some strength. The trestles are 2.75" square solid red oak and the center column is 3.25" square solid red oak.
I only have a 3/8 dowelling jig. Has anyone made this joint before? Roughly how many dowels would be strong enough? The actual face of the joint is 2.75" x 4".