USA made Delta 34-444 from the early 90s. It has quite a few very useful upgrades including cast iron wings (from a unisaw), an upgraded fence, upgrades pulleys, Contract Saw PALS, a leecraft plate with splitters, and upgraded switch.
Full Stats below the pictures. I also have the old stamped steel wings and fence if interested. Let me know if you have any questions.
$500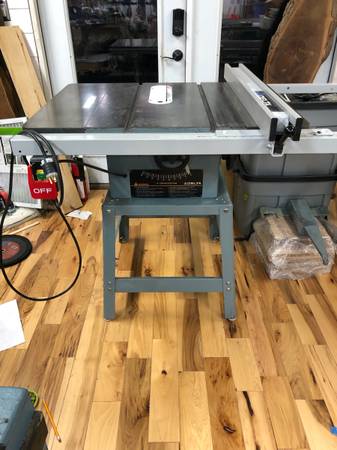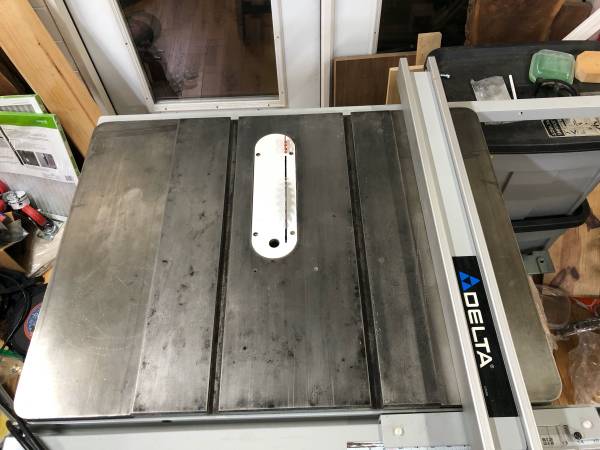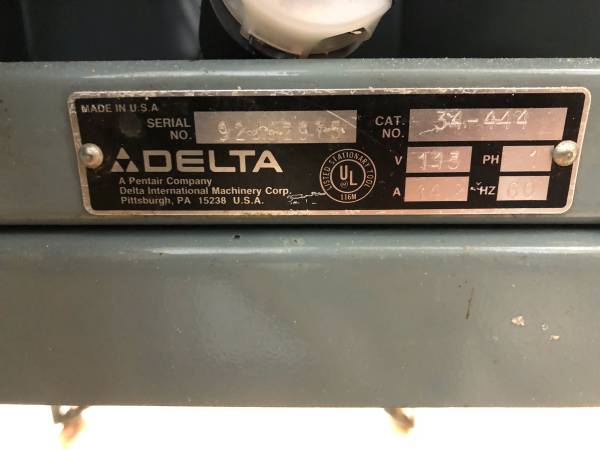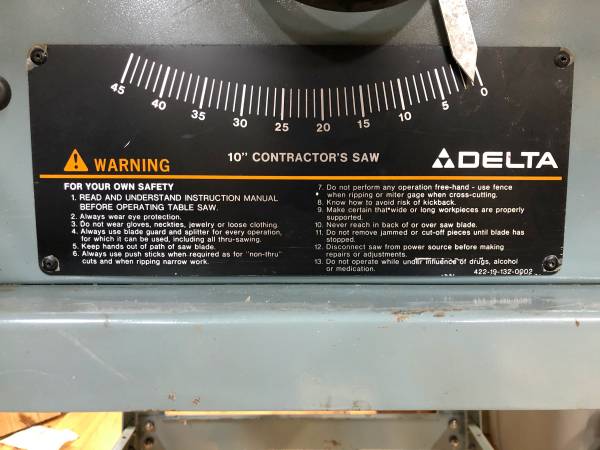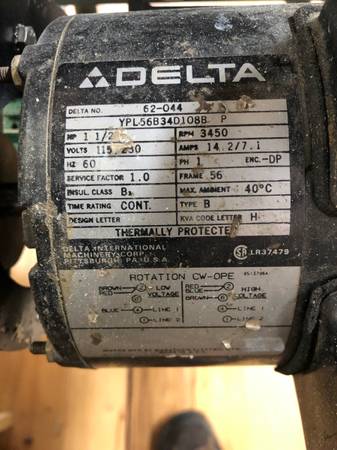 Stats:
1.5 HP USA Made Marathon Motor - Currently 220v with upgraded paddle switch, but it can easily be converted back to 115v
2 Cast Iron wings - the original wings were stamped steel. The cast iron wings taken from a unisaw add significant weight to the saw.
Delta 30 in. T-Square Fence (type 1) - USA made "baby Biesemeyer fence"
Upgraded Pulleys and belt - In-Line industries upgraded pulleys and link belt. They provide better balance and run smoother than the original pulleys.
In-Line Industries Contractor Saw PALS - These make trunion (table) adjustments simple. The difficulty of this adjustment is a common complaint against contractor saws. The PALS fix this problem.
Lee craft zero clearance plate with Micro-Jig Splitters
Dust Collection Chute