Retail Ad can be seen here:
Plano Vertical Glue Press
Short video can be seen here:
plano vertical glue press - Bing video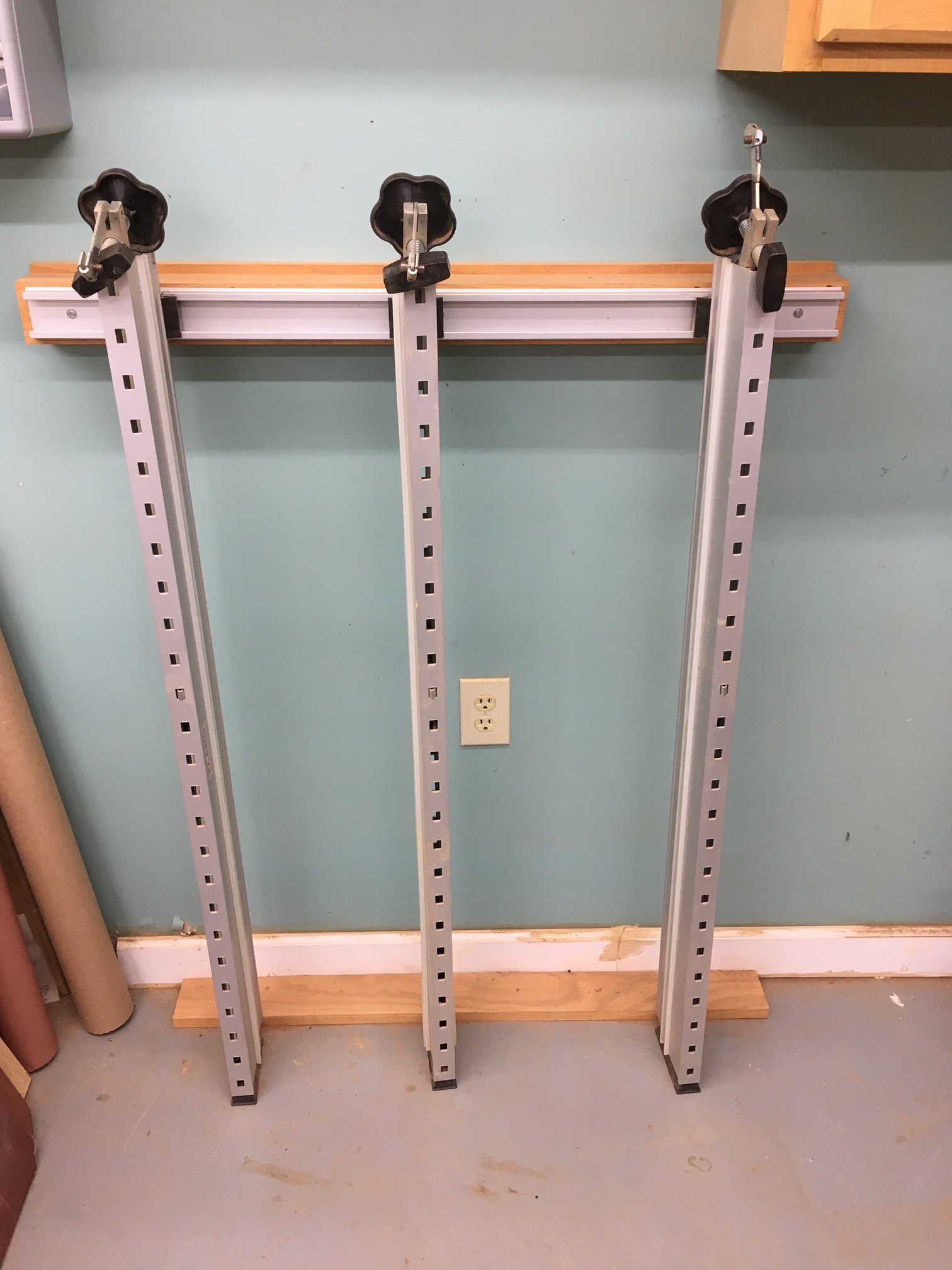 This unit is 43" long and attaches to the wall. As you tighten the knobs, it applies pressure on both edges and both faces of the project resulting in really flat panel glue ups. Unlike pipe/bar clamps which invariably "pinch" slightly on the bar side, PLANO applies centered and even pressure to the gluing surface.
I'm finding I'm doing larger table size glue ups these days. You can put multiples along a wall to get more length, but I don't quite have the wall space to do that. It's great out of the way against the wall behind a tool on casters. Roll out the tool when ready to glue up. Saves me bench/floor space while it dries. The aluminum rails have plastic covers which prevents sticking and discoloration.
New: $375.
Unit is in like-new condition: $200 + ½ of shipping.