I managed to finish matching dressers for a pair of my grand children. (As a good friend, Joe Scharle says....I am still building boxes.) I was really surprised that I went through about 90 board feet of 4/4 poplar with very little waste to complete these. Went in with no plan - just a picture provided by my second oldest daughter. Most all joinery was completed with 3/8" x 1 1 /2" dowels. Exception were the dust panels between each drawer where I cheated and used pocket screws to secure each panel to the carcass.
They were finished with two coats of primer and three coats of Sherwin Williams Proclassic.I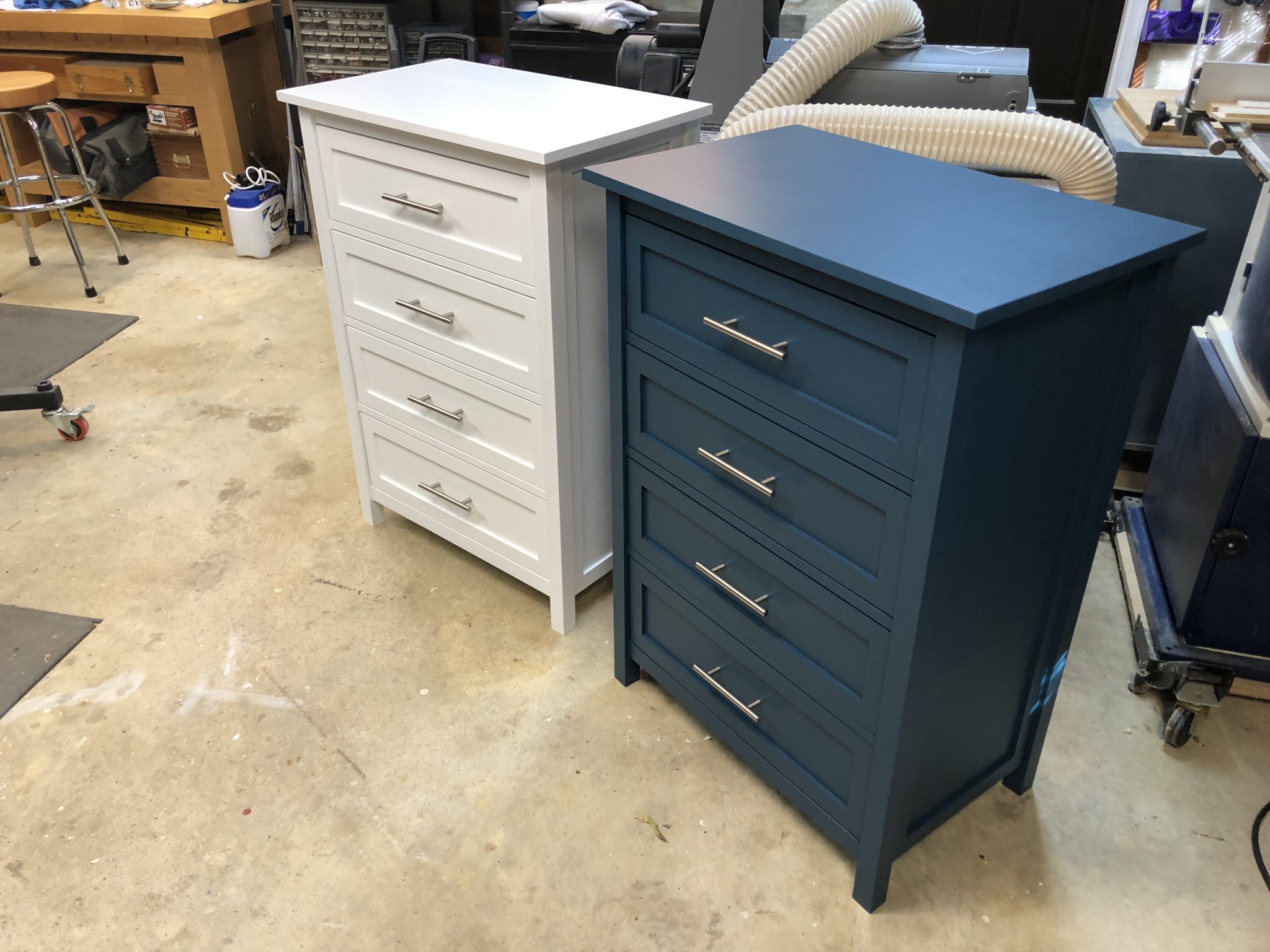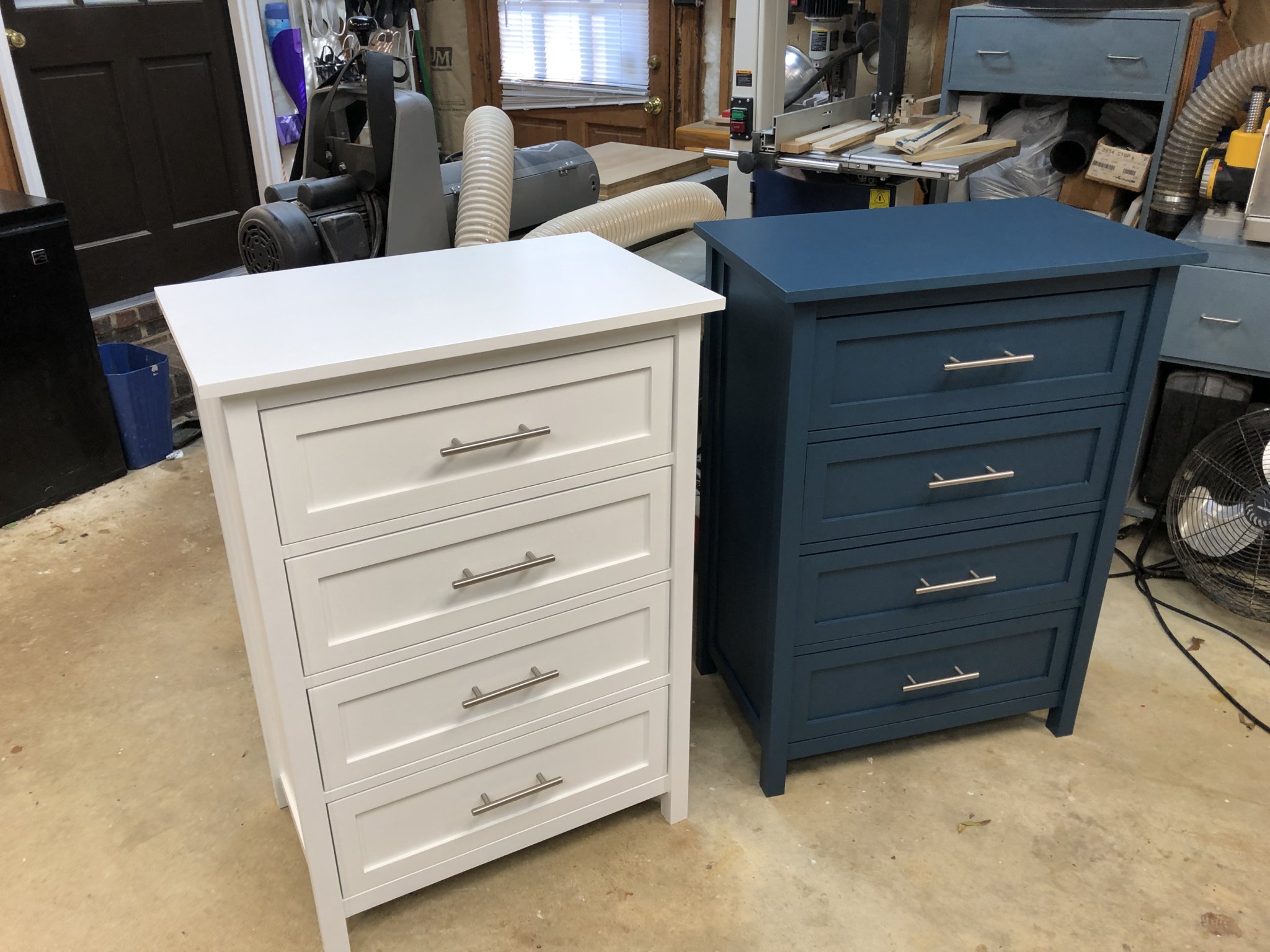 Tricky part will be delivery. They are certainly heavy!
Thanks for looking.
Wayne