My son is getting married in March, it will be a traditional Jewish wedding. He wanted to build the archway he and his future wife will stand under during the ceremony.
He asked me to make the corner braces for the arch. As usual there are no plans drawn up, he knows what part he is building and I know what part I am building and the parts will come together in NYC sometime in March.
glueing stock for mold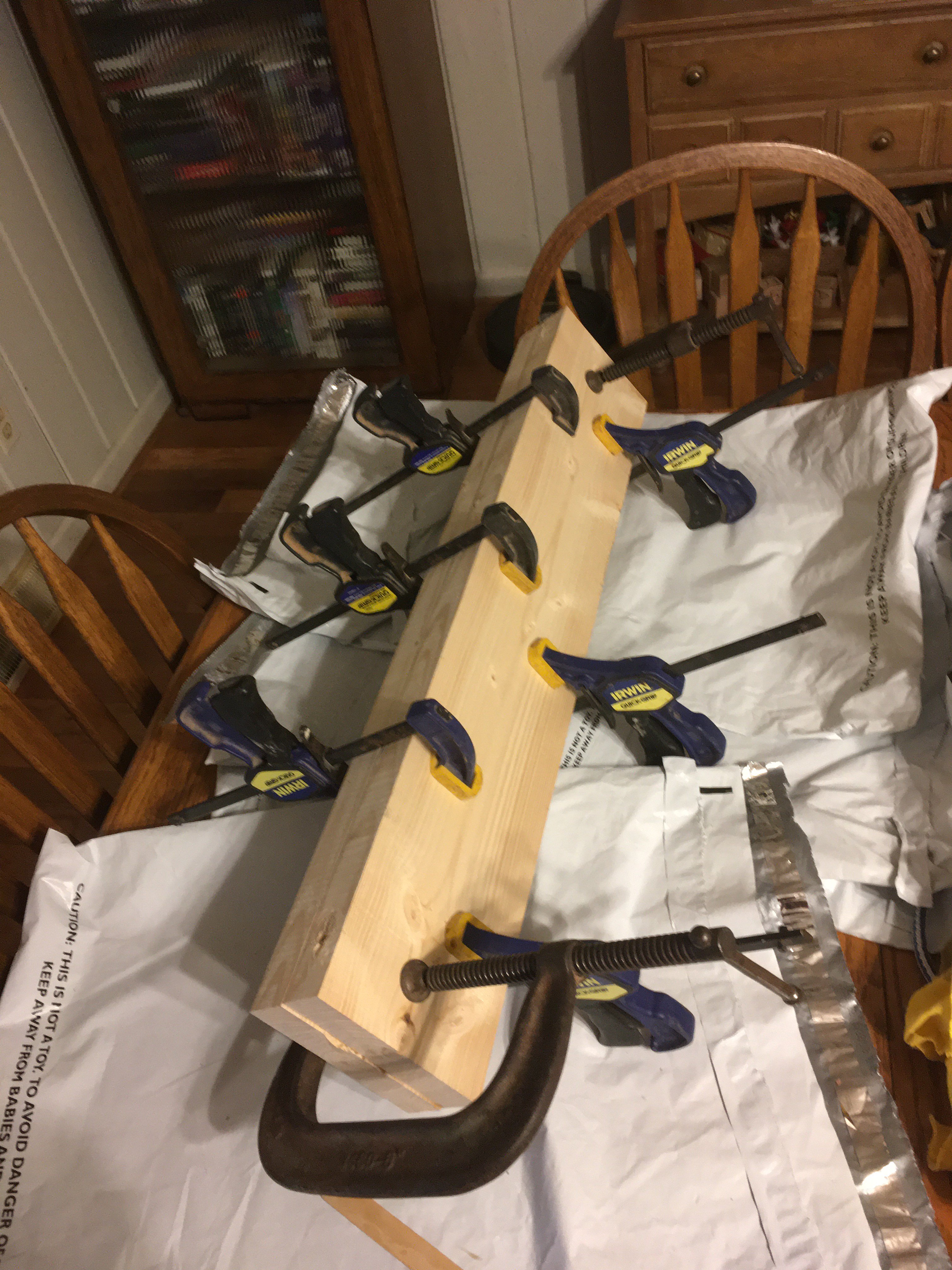 this is about as close as I ever come to a plan, just a couple arcs to see what size to cut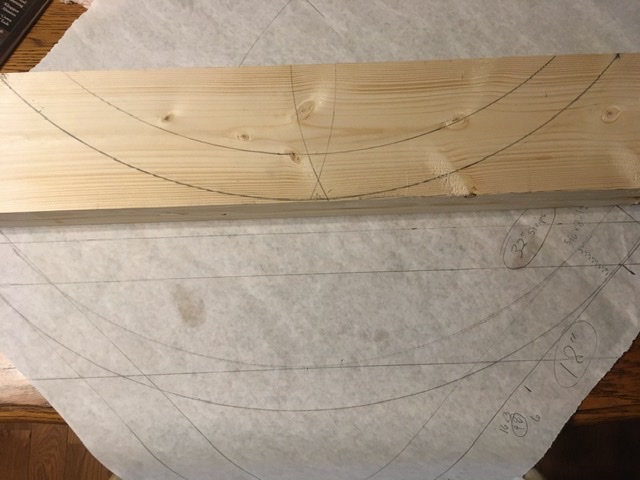 smooth the curve with a compass plane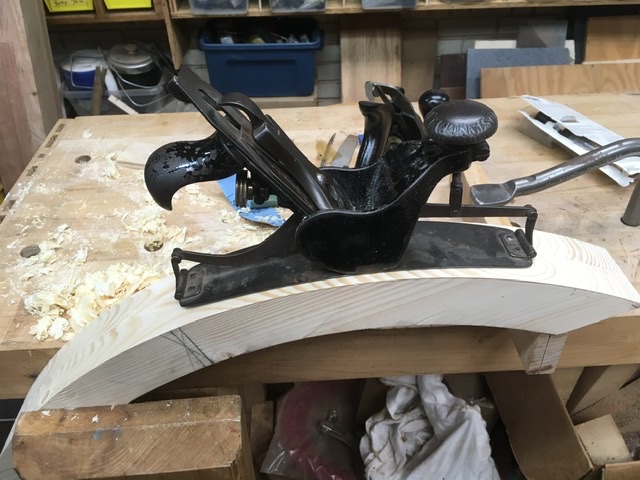 the mold glued to plywood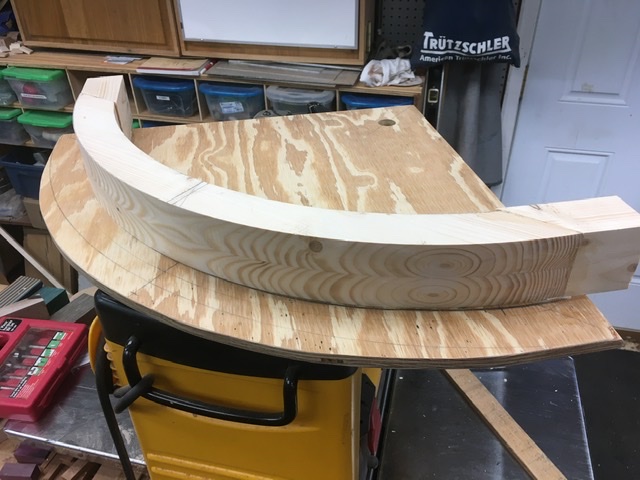 waxing the mold to reduce glue sticking the part to the mold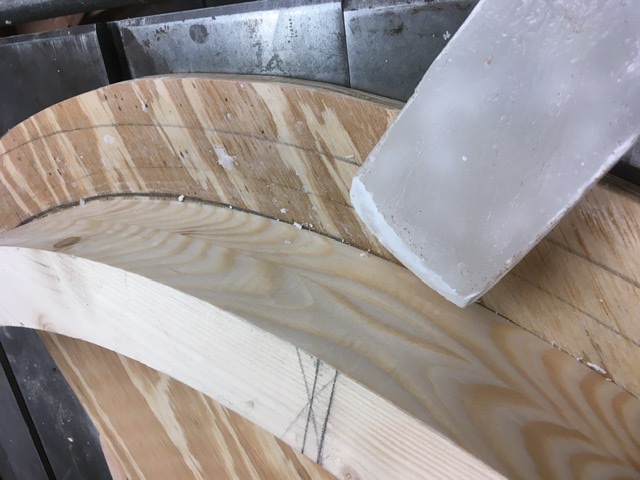 first glue up, I glue half at a time because 8 pieces of 3/16 maple is too much for me to bend
first rough blank glued up. Will shape to final size when most are ready.