Band Saw - Minimax S45 - 18" Bandsaw - $600 (Charlotte, NoDa)
Not mine, etc.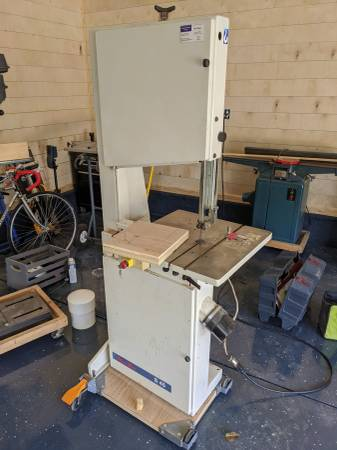 18' band saw with 10" resaw capacity, 143" blade length, and 2.4 hp motor. Wired for 20A 250V outlet. This is a professional grade Italian made band saw. I have had minor adjustment issues with the saw but someone who is more mechanically inclined than I am will have it running perfectly in no time flat. Two blades are included in the sale.
It might be that he simply doesn't know how to tune it. Minimax makes good gear.