Four places where my DC system is inadequate: TS, BS, Miter saw and lathe.
I have my big 5 HP CV hooked up to the Harvey band saw. I even made a few blocking inserts to increase the upper hose flow. Dust all over the place.
I think I have looked at the problem incompletely. Chip collection vs dust collection. Chips are easy. Big host to jointer and planer work almost perfectly. Lathe, well that is a disaster I have no solution for other than a broom. Portable tools, the Fein has been great. I even found a light flexible hose. DW discharge hose. $10. White corrugated stuff from Home Despot.
Theory: Direct higher velocity flow across the blade as close to the source ( work) as possible. Blow the air across the gullets. Source the air one side, suck opposite in a focused flow. Not ambient.
Now, I don't tilt my table often, so for testing I can rig a 90 degree only. Held on with magnets as one still needs to change blades and adjust the guides. I have other ideas for tilting the pickup if I get that far.
Here is test one. Ran several feet of wood and got zero dust on the top. I can see it swirling around in my cyclone hooked to a Fein vac. Of course, real proof is to weigh the stock and weigh the dust but that is after a little better construction. Others have claimed 85% effective. I want to do better. Much better.
Pictures: OEM setup, basically useless. From top, from below.
There are several similar concepts I have found on the WEB, but not addressing air source, only pickup. What little I know about fluid dynamics suggests we need both to get the dust away from the blade.
I welcome other thoughts and experiences, especially with what may fail. My next attempt will be to get right up to the throat plate. While I am at it, I need to extend the lower thrust bearing knob as my big hands don't fit in there to reach it.
The Fein hose fits the sink drain pipes perfectly. I don't have a 3D printer which I think would be a big step forward. If I can prove it, maybe "the boss" will not object too loud if I spring for a cheap one. So, heat gun, RTV,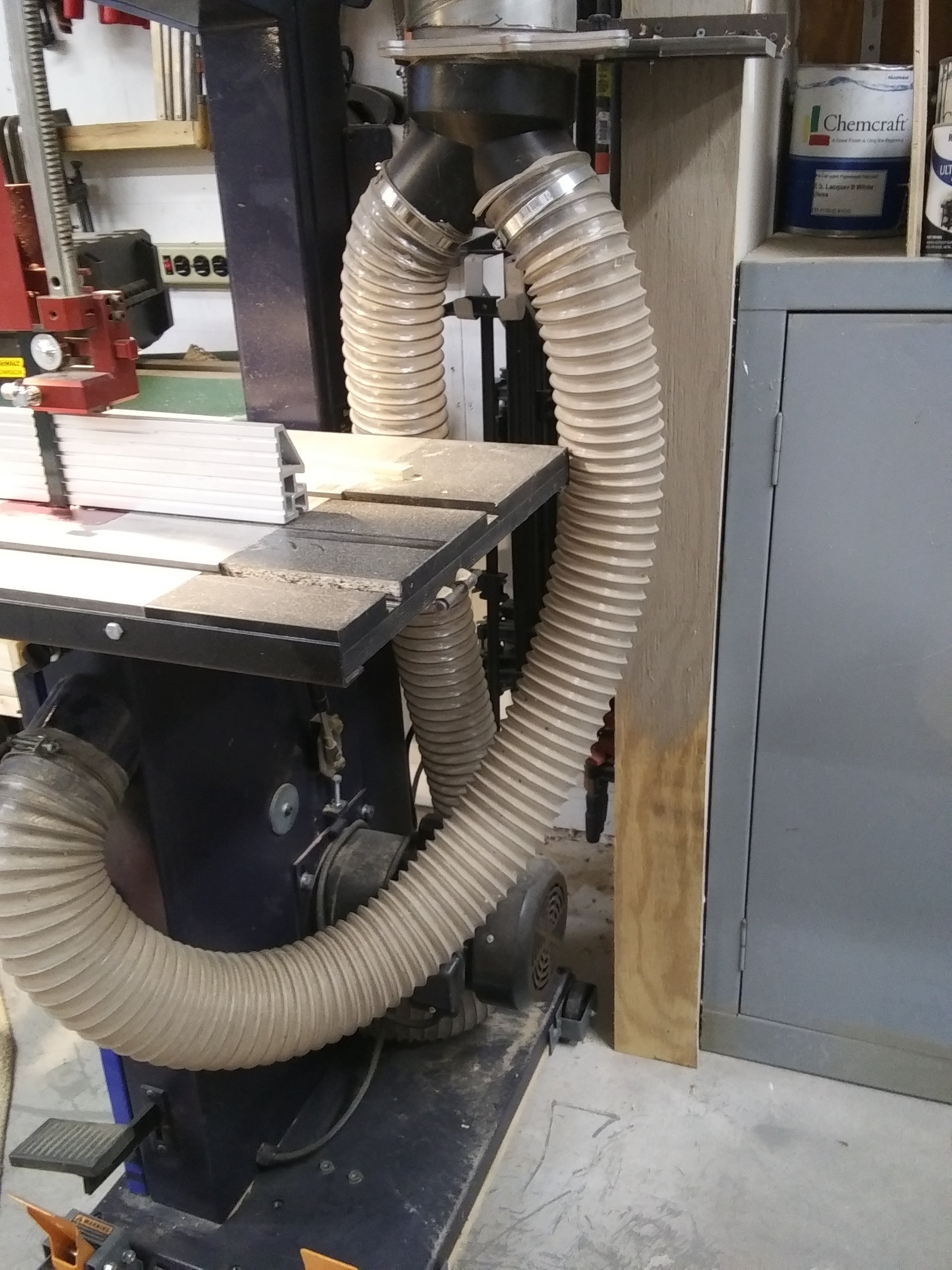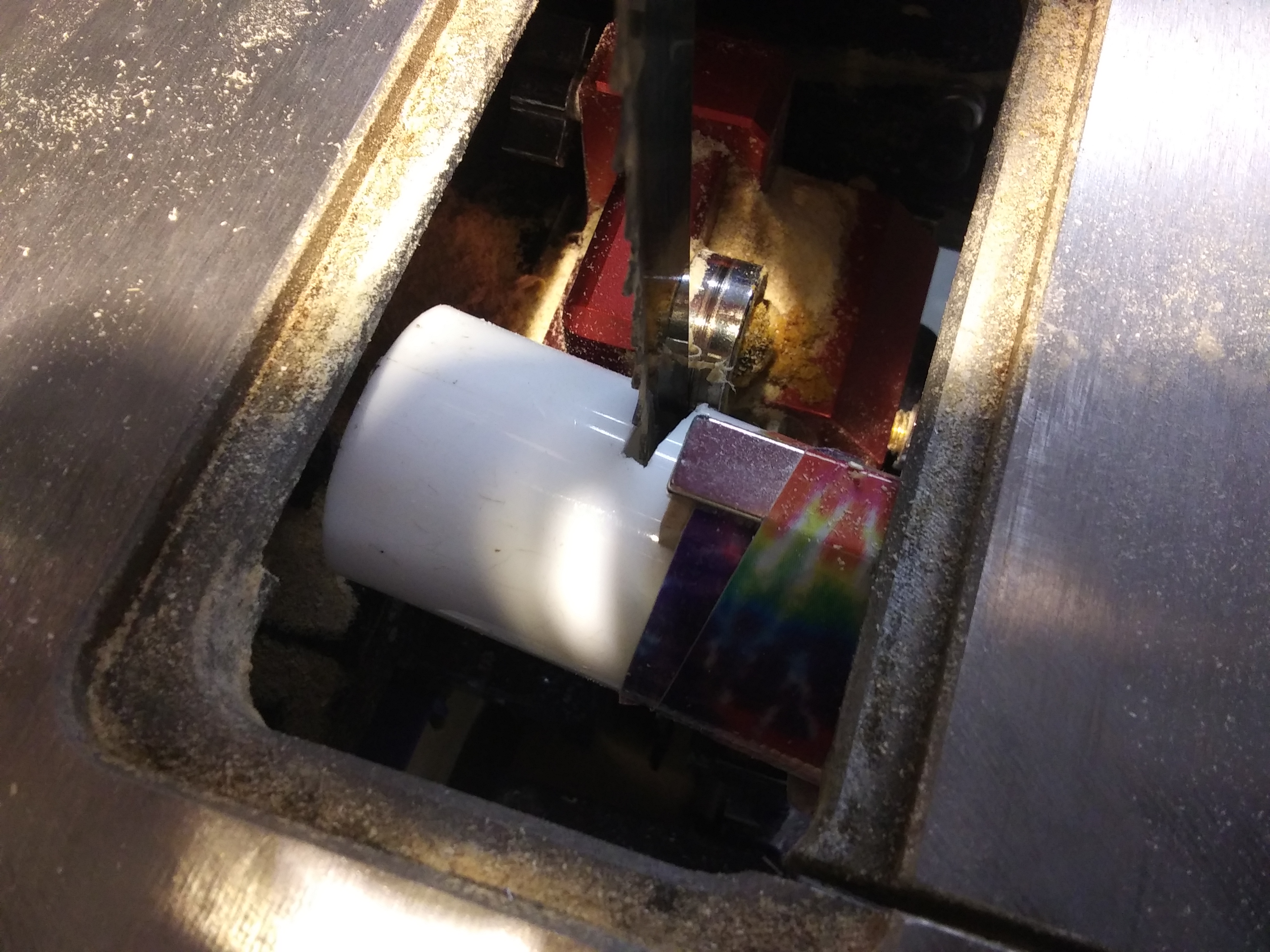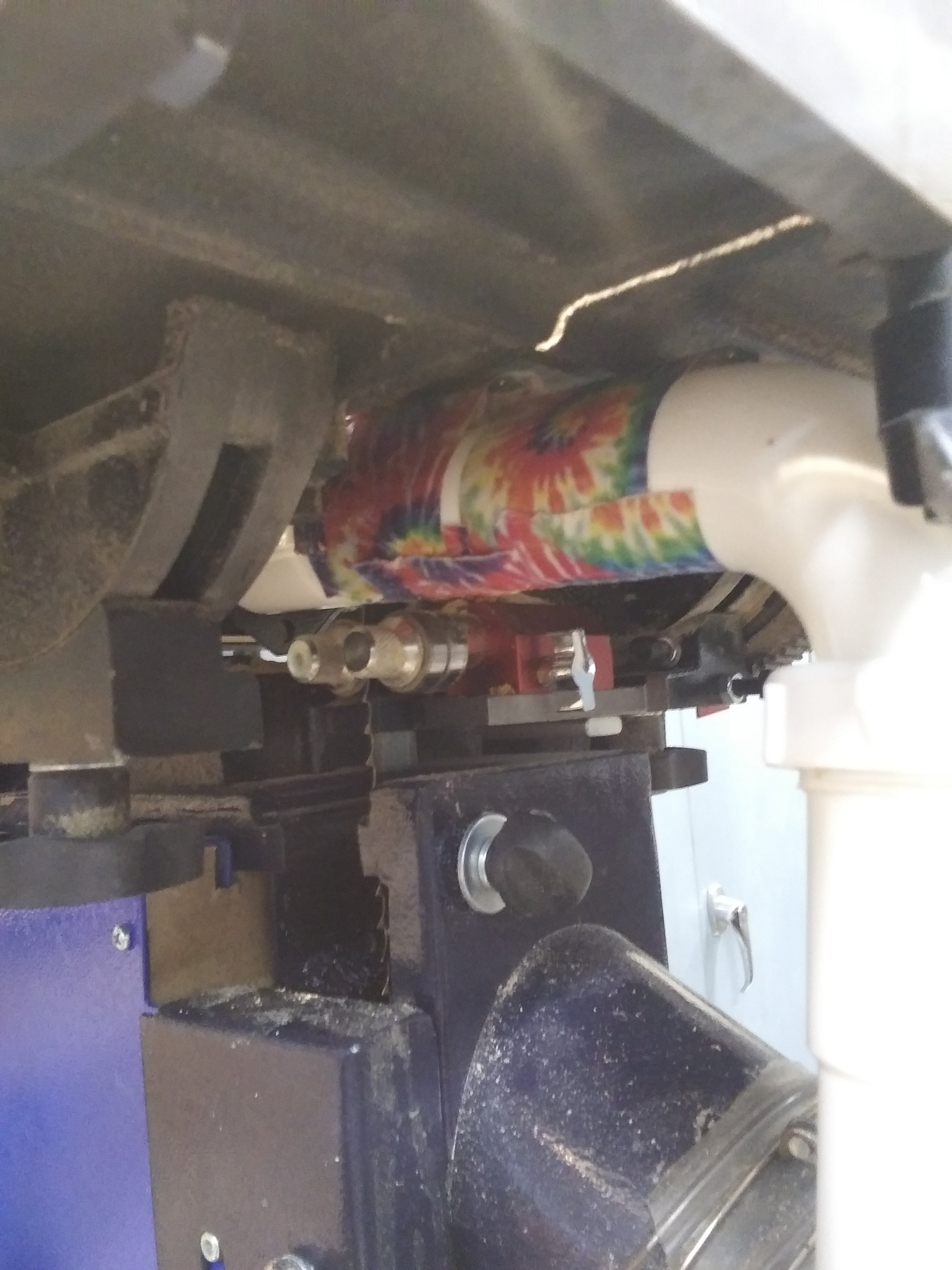 and ABS pipe for now