Funny thing happened a couple weeks ago. A neighbor and his wife came by to see how we took a wall out in the kitchen and dining room part of the house. When they were getting ready to leave the woman asked me where we bought the table. When I told her I just put it together she asked if I do it for other folks. Well it gained momentum quickly. I have now made my 5th chair to go with the table.
In the past I have made chairs for customers who have a table but only want chairs. So like the old man used to say: People want to sit down more than you think.
The table I build for the couple had a top made with wide spalted maple boards. Really nice stuff. In the photo below its just red maple bookmatched boards but you get the idea.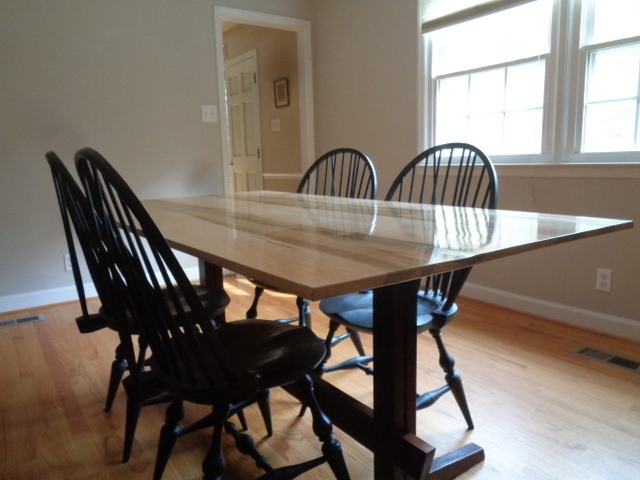 More details from the original post here on the site.
https://www.ncwoodworker.net/forums/index.php?threads/sometimes-wood-just-doesnt-cooperate.68165/ Well if you go back to September you will see the hole I fell into while building the top for this table. My first thoughts were an all walnut table. Not to be. Had some issues with the stock and I...

www.ncwoodworker.net