I haven't been on here in a while. After finishing the Tea Chest last year I started making a puzzle box, experimenting with some different concepts. That is still in the works. While working on that I did make a Donkey's Ear for easier creation of 45 degree angles on thin stock.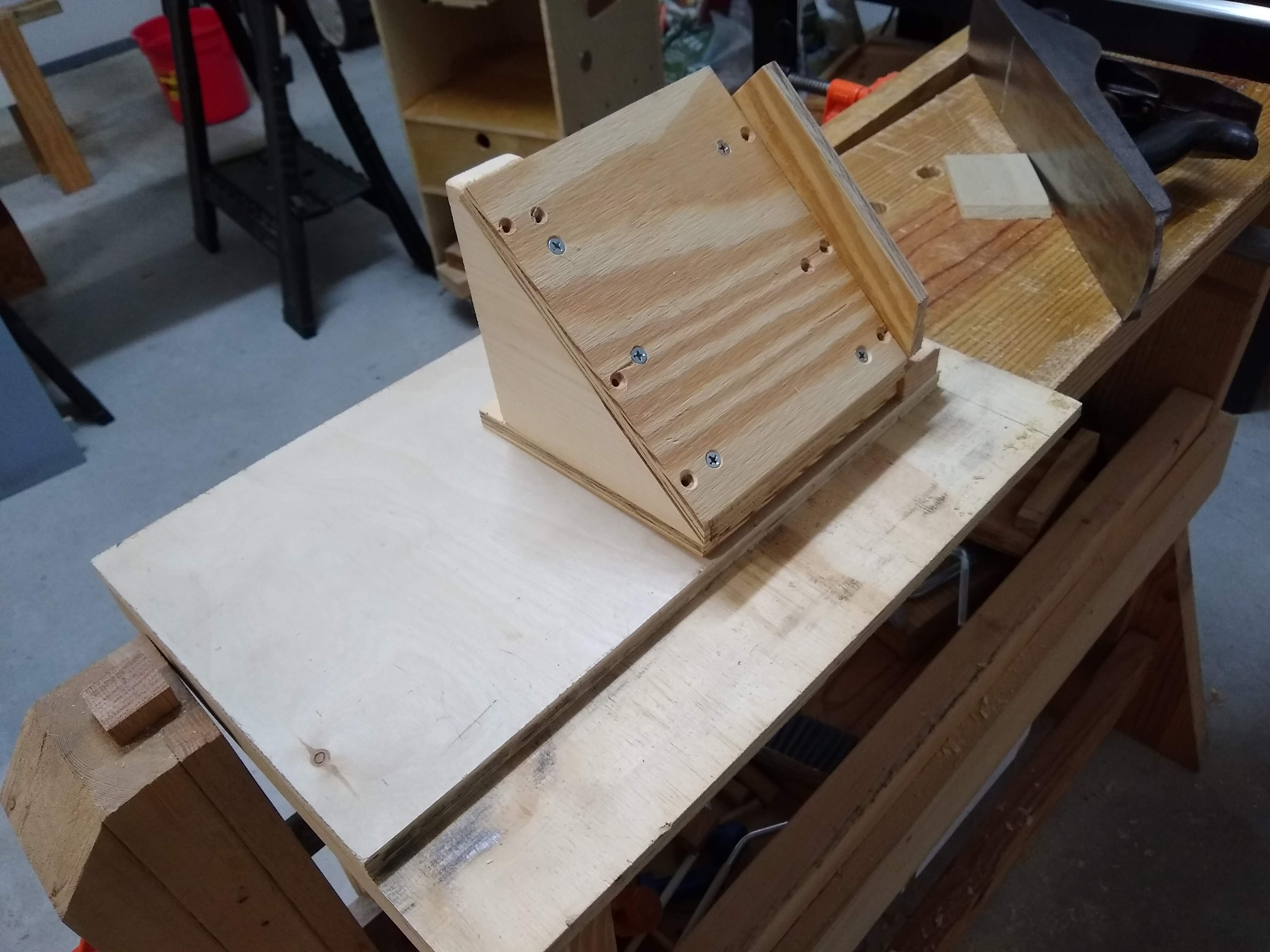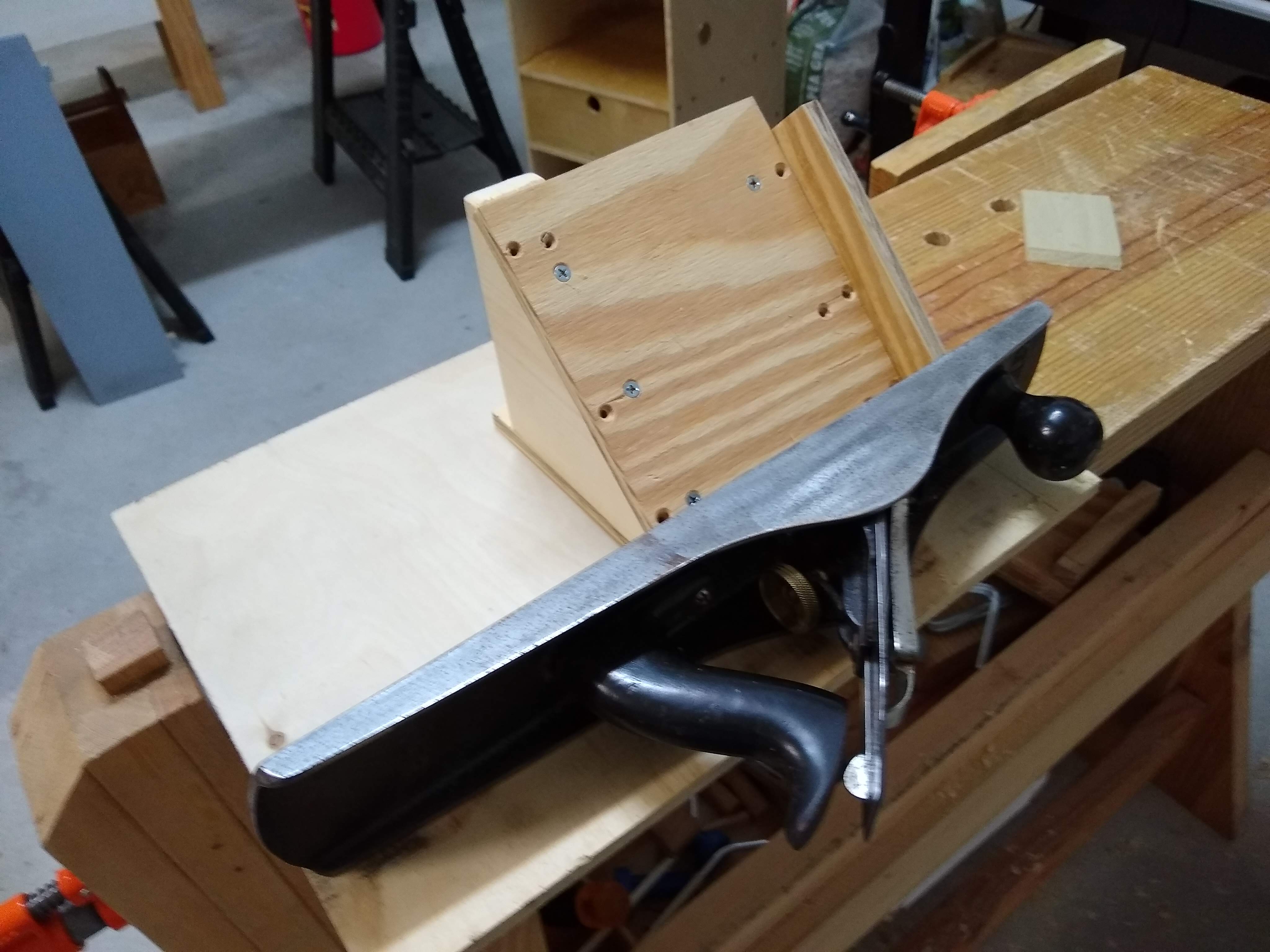 It is actually held to the shooting board with two brass rods for easy install and take down.
Additionally I'm still planning to make a pinwheel cabinet based on the one on display at Old Salem's Museum of Early Southern Decorative Arts. I've started the planning on that but have put it off a little while working on the puzzle box.
Finally, I've created a YouTube channel which features demonstrations of the two puzzle cabinets that I've completed over the past two years and posted photos of here. The demo videos show the process for going through each puzzle cabinet. Right now in the puzzling world, making custom sequential discovery or puzzle cabinets is a pretty popular and many are starting to combine woodworking and puzzling for this. I just enjoy combining my twenty years of classical furniture knowledge as a furniture conservator with creating puzzles.
The YouTube channel is Richo Woodworking, easy to find.
https://www.youtube.com/channel/UCfAN3Ab4EZaF81wMW7OwB7A